Investing money in starting a business is, for many, the most significant impediment when they think about going their way and starting up a business. Even with the capital, you fear that you may lose it. We will witness many thriving small businesses if many people can overcome this capital hitch. I've put together a list of 42 business ideas you can start with almost no money in 2022 and beyond.
Interestingly, these business ideas require necessary skills, such as operating your phone or typing on a laptop. For most of them, you do not require licenses or setting up physical locations.
But let's cut the chase and start talking business 🙂
Why will these business ideas make you money?
Let's face it! Most articles you read about starting a business are written by freelancers or college students hired by bloggers, so their business experience is little to none.  And they certainly don't know what makes for a good business idea.
That's not the case here. I've been doing business for almost two decades. Till now, I've been into the following industries: betting agency (back in 2005 or so), currency exchange company, blog network, affiliate marketing, dropshipping, property management, computer repair shop, web developing agency, and now I run my digital marketing agency along with my network of blogs including Monetize.info.
Besides that, some of my business connections are running the businesses I recommend, and I could see how they started and developed their businesses with my own eyes. Oh, and of course, the struggles.
To give you a hint, I use some of the screenshots from their businesses, haha.
Business ideas during a pandemic
Also, the business landscape is changing rapidly as most businesses move online. Unfortunately, social distancing and COVID-19 accelerated online shopping growth, making some businesses unprofitable or challenging to start.
What would you say about me if I recommended you start a travel agency in 2022? Yes, this can be a great business idea that you can start with almost no money, but in the following years, not now when most of the world is in partial or complete lockdowns.
So this list of 42 business ideas you can start with little to no money in 2022  is based on my vast business experience and connection. Point and simple: THEY WORK!
Check the list carefully and pick the one that you like. Need help? Let us know in the comments form. I would love to help you make your 1st steps into the business world.
1. Affiliate Marketing
Affiliate marketing helps you earn by referring people to purchase a recommended product. You can promote the products using a website, social media marketing, and other methods. One of the easiest ways to earn online as it requires only requires a mobile phone with an internet connection.
Affiliate marketing has good margins. Most affiliate programs pay anywhere between 5% to 40% of the sale. You can sign up for multiple affiliate programs to earn more money and focus on those that perform best. Starting an affiliate marketing blog and using an affiliate theme optimized for conversions it's an almost sure way to earn more money. It Will help to learn about marketing automation software that simplifies the distribution of affiliate links.
That's, in my opinion, one of the best business ideas you can start this year. It's a lot of work, but you grow an asset that will make you money for years to come.
Not ready to start an affiliate marketing business? Get an affiliate marketing manager job instead.
2. Online Tutoring
What can you teach the world? Is it a foreign language or piano? Can you coach fitness or teach coding?
Prepare videos and e-learning materials for distribution to your students. Promote your work online through advertising or by social media. Request your students to provide referrals through friends and relatives.
Charge viewers for webinars and workshops held online. Let them buy your video courses, e-books, and webinar recordings, and you will be smiling to the bank from the comfort of your bed.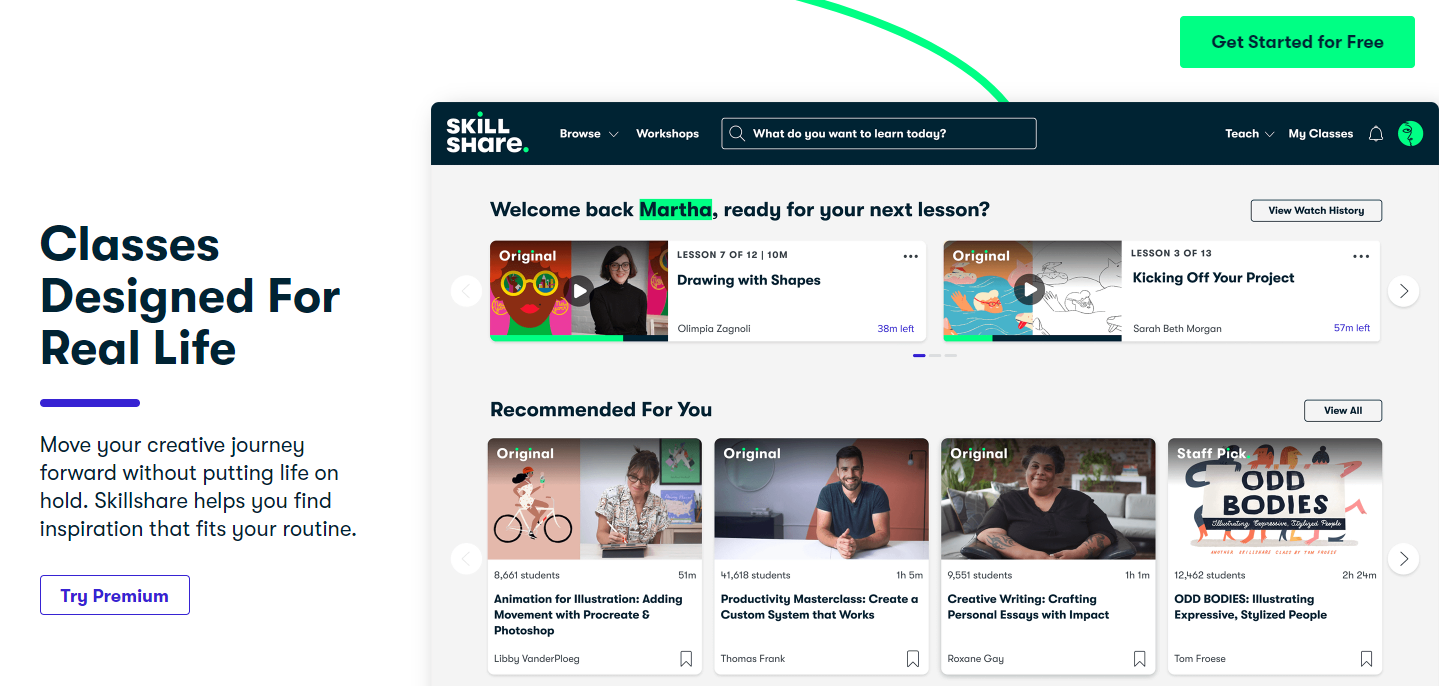 3. Delivery Business
With millions of emails and phone calls to communicate, there is still a need to deliver parcels, checks, food, and other items to customers and associates. A tight schedule may also mean that an executive cannot pick up his clothes from the dry cleaner or drop off a bank check.
Courier and delivery services are not designed for such tasks. Businesses and individuals are looking for errand boys. Your role will be performing the role your client assigns. You will be paid for the errands completed. You are ready to run and earn with a bike or even skating gear.
4. Cryptocurrency Trading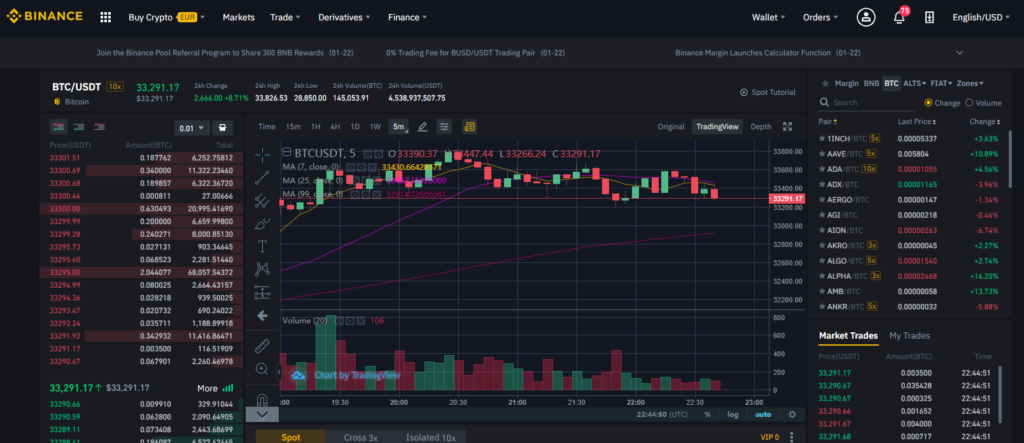 The interest of people in Cryptocurrencies is booming in 2022. You can easily make 20% or more of the traded amount if you pick the right coins and the right time. Remember that you can also lose all your money, so trade only with the money you can afford to lose.
5. Blogging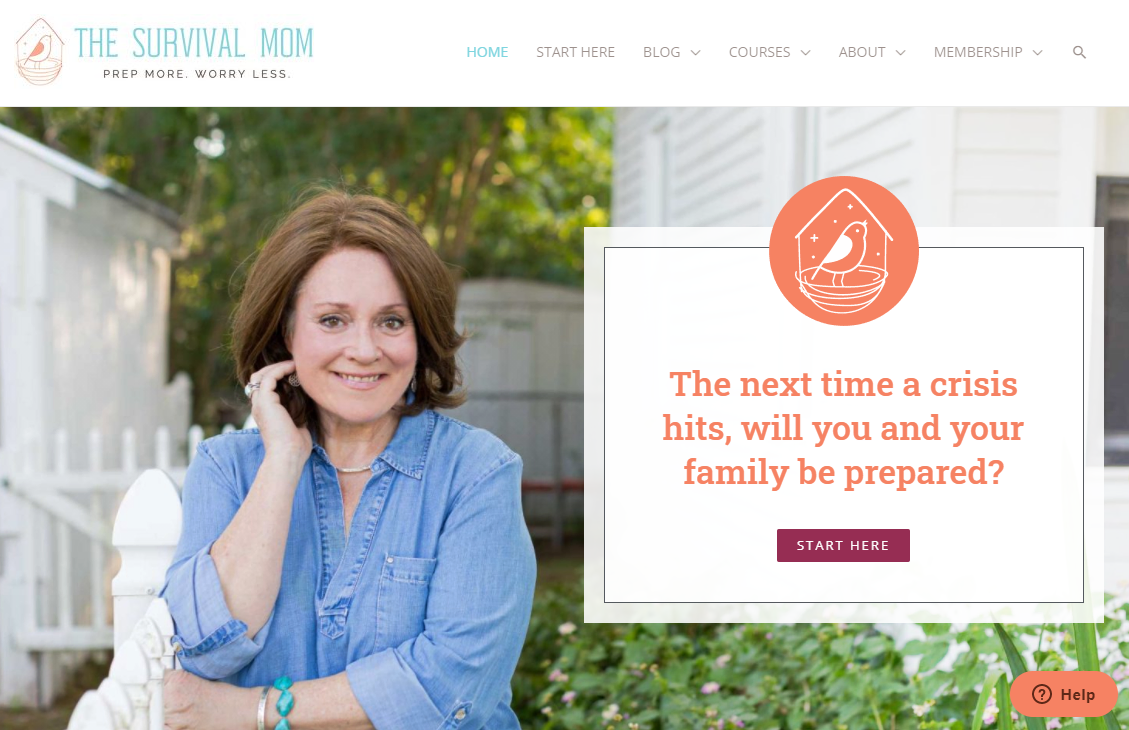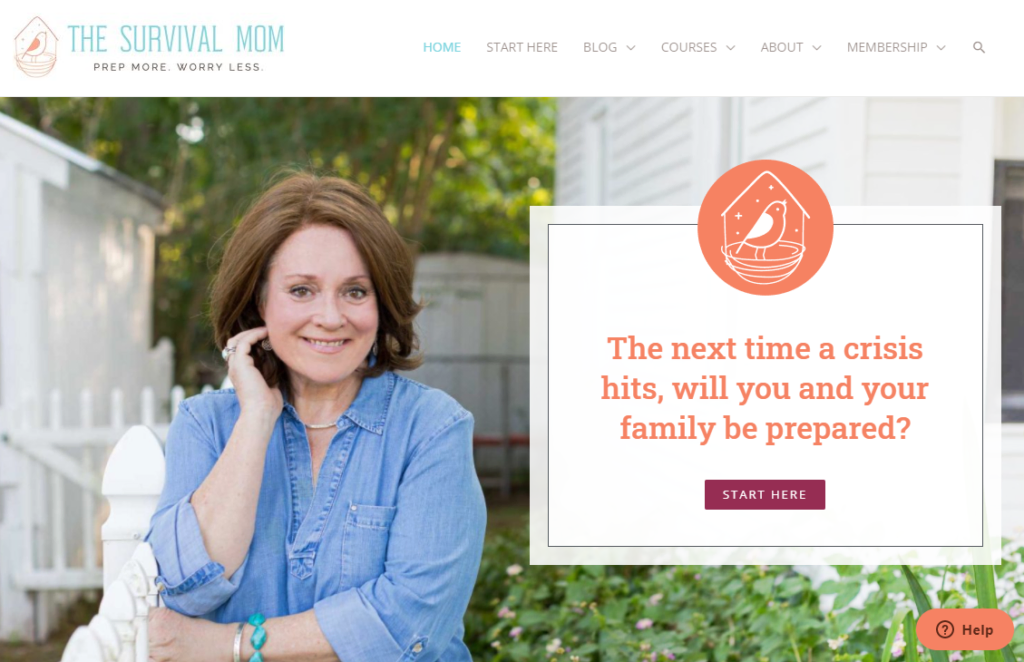 Blogging is one of the most popular ways to Earn Money from home. It involves choosing a profitable niche, starting a blog, and monetizing it to generate revenue when you reach enough traffic. Blogging requires creating quality content, engaging your visitors, and ultimately offering them the products and information they need. Most bloggers earn around $500 – $2000 each month in their first three years, and then when their blog has authority in their niches and a solid audience, they can earn more than $20K each month, up to $100K or even more. It's proven that hard work and persistence pay off in blogging.
6 Vlogging
No surprise here; YouTube is primarily about videos. Can you create exciting videos that keep viewers returning to your channel? Then you are the right entrepreneur for a YouTube channel.
Depending on your success (virality, subscriber base, and topic), you can make a lot of money, and there are plenty of stories every week of more and more YouTubers making it their career.
7. Start a niche website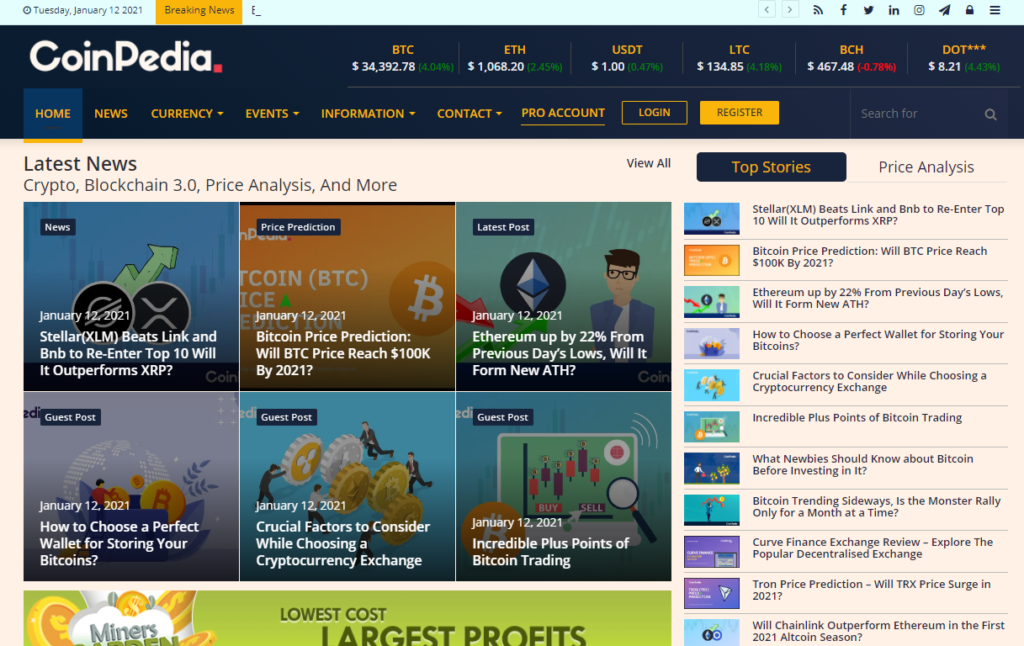 Fortunately, you can still start a website with less than $500 that, with the right amount of research, hard work, and marketing, can grow into a $3000+ monthly money maker. To give you some ideas: plumbers/electricians review directory in your area, healthy food producers directory, small businesses directory, etc.
But you don't have to limit yourself to your local area; you can go national or even international.
8. Bookkeeper
If you're a bookkeeper, you have limitless opportunities in the financial market. Every business in the U.S. and worldwide needs accountants to organize clients' books and assess their assets. Some stay-at-home bookkeepers I've spoken with personally make more than $70,000. This could be your ticket to a stable career and could even mean constant profit should you start your private practice.
9. Dog/Pet Walking and Care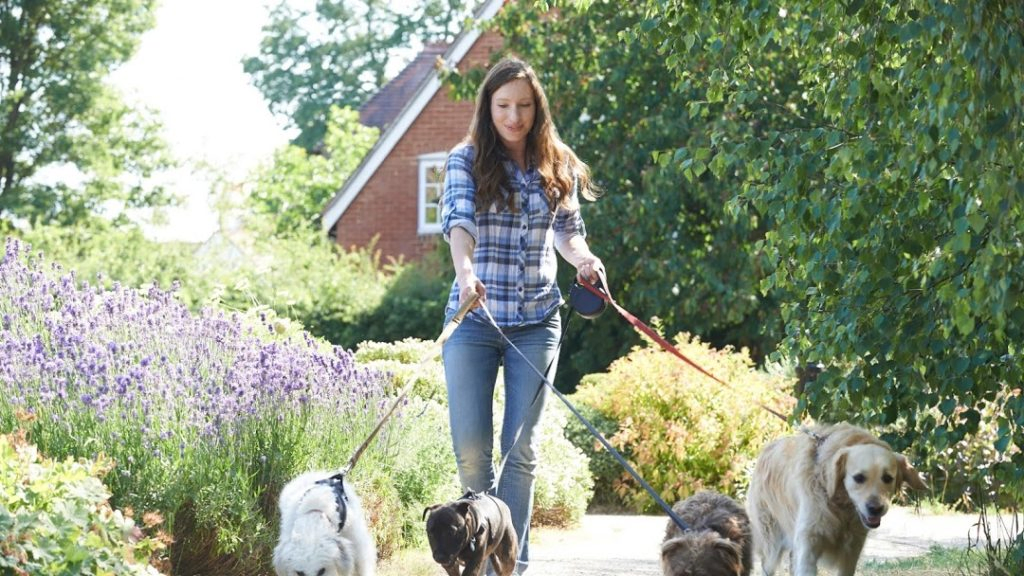 Individuals and families love pets, yet they lack time to give them all the attention required. In other cases, a pet owner may be away on a trip, necessitating a pet sitter to stay with the dog or cat. If you love pets, you will have a field day at home or your client's home.
Pet sitters and walkers have the most specific roles. You feed the dog, collect its poop, and play with it. If it needs walking, you will visit the park or fun places. It is a dream job with excellent returns. Most owners will take care of their pets during the pandemic restrictions, but this business will start paying well again when things go back to normal.
10. Personal assistant
If you live in an affluent area, you would be amazed at what some people are willing to pay not to have to do tedious chores themselves. From grocery shopping to dry cleaning runs to booking travel and doctor's appointments, you can become a personal assistant to those who need your services.
Especially during the lockdowns, older adults need help with groceries, appointments, and basic needs as they are advised not to leave their house and be exposed to the virus. After the lockdown is over, you can focus on helping busy people.
11. Fitness Coach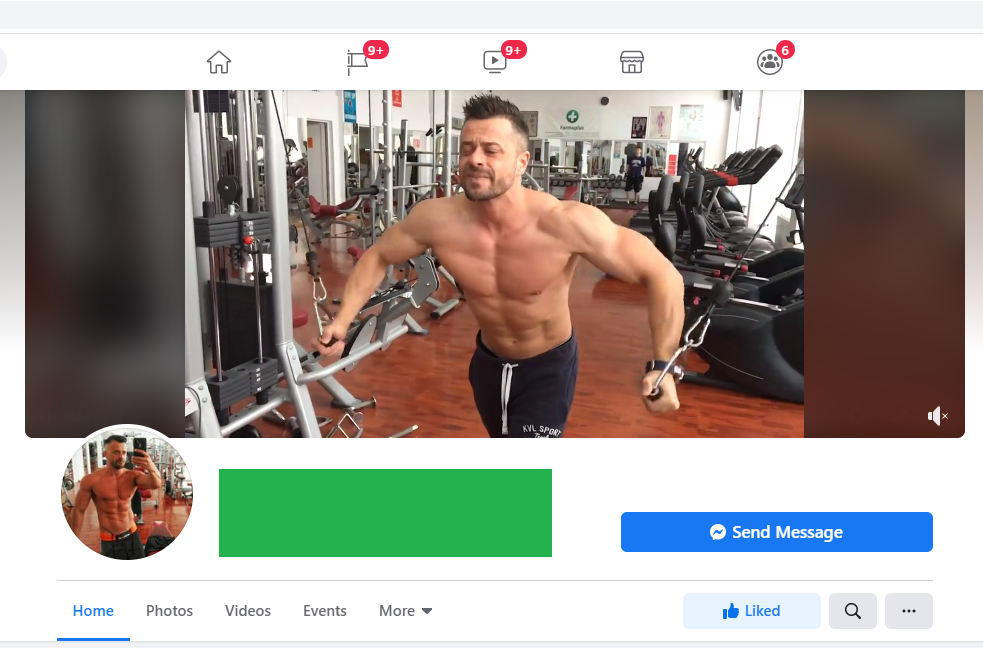 A demanding life is causing more people to remain unfit. They have no time to exercise or have the facilities but do not know how to utilize them.
Can you get people into shape? Whatever your knowledge or experience, some people will pay you to share that information with them, whether in person or online.  As a fitness instructor, you will be working online to guide interested persons on the best routines and improvise around the house. This is one of the highly demanded content online.
12. Yoga Instructor
Yoga is a realm of physical, mental, and psychological fitness. The number of Yoga enthusiasts is growing by leaps and bounds. New versions are also emerging, needing explanation. To feed the hunger of enthusiasts searching for trainers or companions, you can become an instructor.
13. Life Coach
Life coaching is the realm of motivational speakers. It also encompasses persons who can inspire others to be better at something like a skill. Students will be your business's target if you understand education progression well. Life coaches also cover business, marriage, sex, relationships, socialization, and entrepreneurship, among other topics.
14. Elderly Care Services
According to the data presented by the U.S. Census Bureau, the number of elderly may surpass the number of children by 2030. This shift in demographics may provide a potential business opportunity for elderly care.
Elderly care service is a high-demand business, especially for those who rely on government subsidiaries or minimal pensions from companies whose businesses went bankrupt.
15. Baby Sitting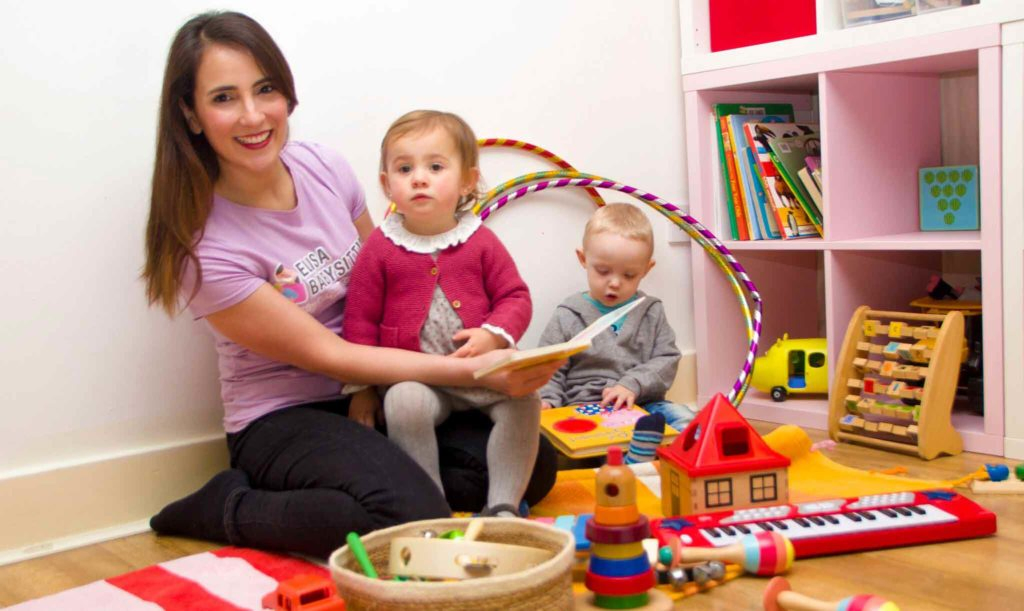 It happens that parents or full-time caregivers could be away. Since children cannot be left alone, you are invited to stay with them. The parents or guardians leave behind all provisions, including food and play items. Your role will be to watch over the children.
If you love children, this is a role you should embrace. Based on their age, you will have fun times playing with them and teaching them a few of the things you know. It is a social way to spend time and earn a living.
16. Photography
The photos taken over the phone can only be used in particular circumstances. Businesses and professionals are looking for specific details on images for commercial use. As a photographer, your role is to capture your clients' events, objects, and moments.
17. Cooking and Baking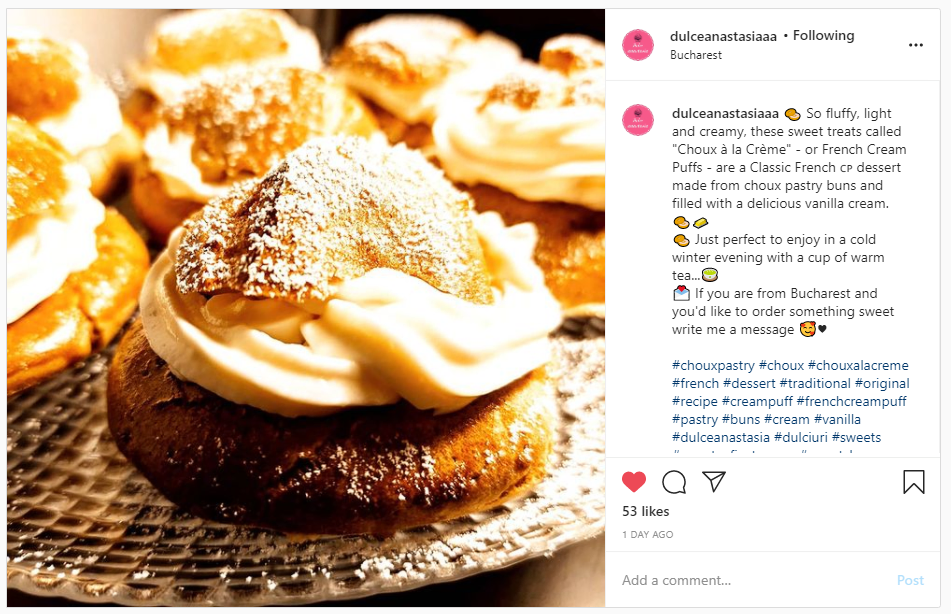 If you have mad skills in the kitchen, why not share your wonderful and delicious creations with others and get paid for that?
Start your own cooking business! Of course, we recommend you start small and build your business. You can cater to a small party, and if your food is appreciated, you can bet that you'll get at least one catering offer.
18. Bike Services and sales
People today are becoming more health-conscious and making lifestyle shifts. Many are turning to more economical and healthier transportation options like bicycling.
People for Bikes reveal that U.S. commuting using bikes has increased from 47% to 73% within ten years. Economically, anything healthy and promoted by the government is an excellent business to get into. Aside from manually powered bikes, E-bikes are also good options for bikers.
19. Mobile auto detailing
Car detailing is the interior and exterior cleaning, restoring, and finishing of a vehicle to like-new condition. Interior detailing is a deep cleaning of the vehicle's interior cabin, including vacuuming, upholstery stain removal, and polishing. Exterior detailing is the cleaning and restoring the car's finish, trim, windows, wheels, and tires. Professional shops can charge up to $100 or more for this service.
20. Interior Designer
Everyone loves a beautiful place, and people will pay good money for anyone who can create such. Considering that interior design is a matter of passion and art, anyone with the skills enjoys good tidings.
On average, homeowners in the United States spend about $3,000 every year on home improvements alone. To the carpentry business, this means a great opportunity.
Your work is to request materials and use them to transform interior spaces. This is one of those jobs that do not require any capital. It requires very little training, if any.
21. Wedding Planner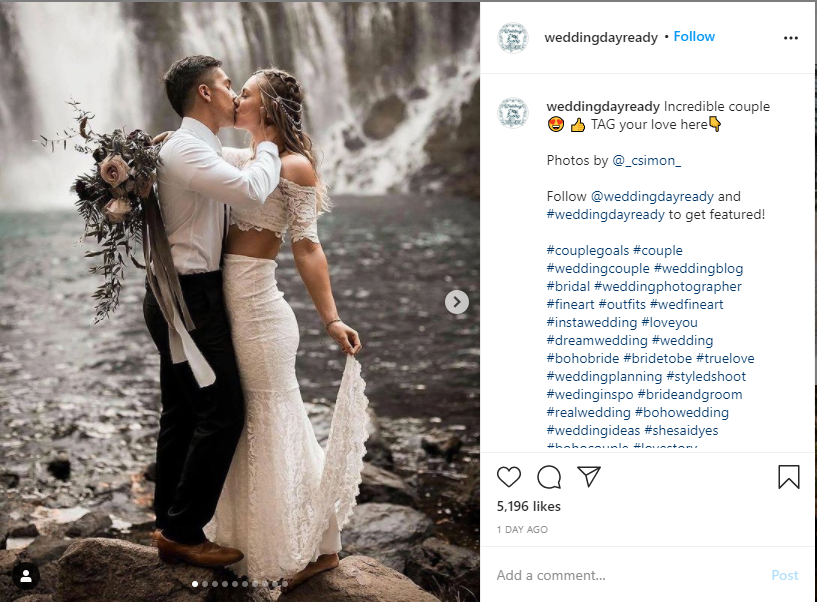 We know that most weddings have been postponed during these lockdowns. However, now that we are in 2022, things will get back on track.
You can jump into the wedding planning business if you have contacts with professionals like good caterers, florists, performers, travel agents, photographers, D.J.s, and more.
The process is time-intensive and capital-intensive but can bring abundant rewards. An average wedding planner earns around $40 per hour for their services.
22. T-Shirt Printing Business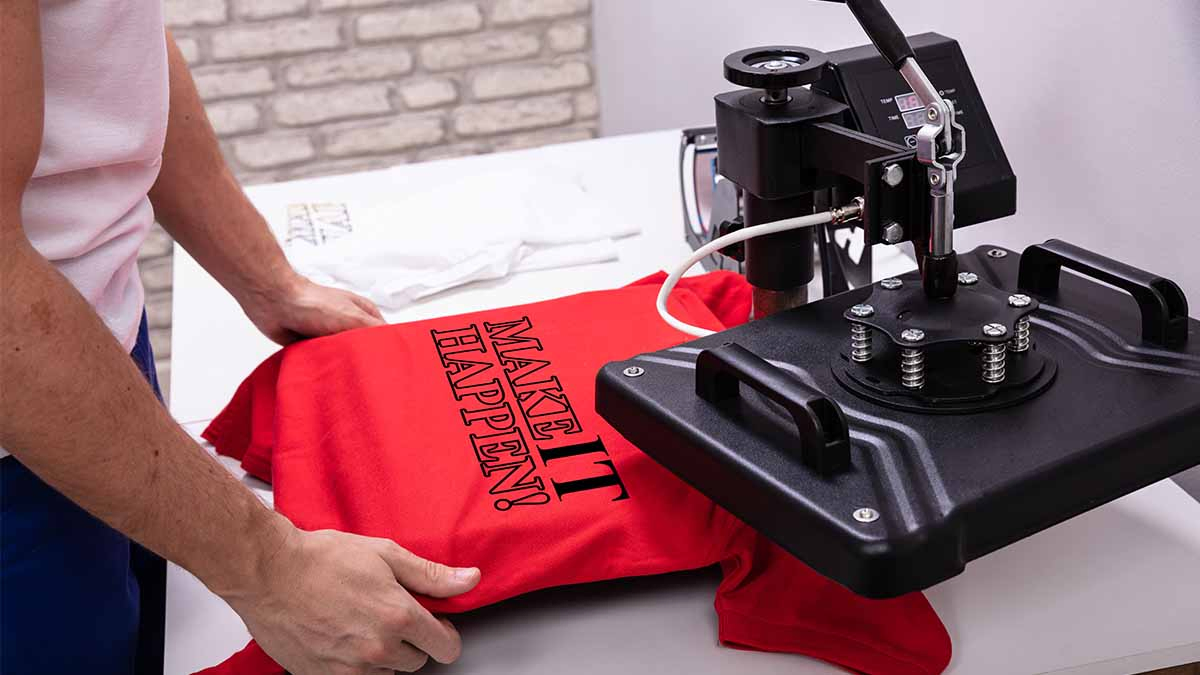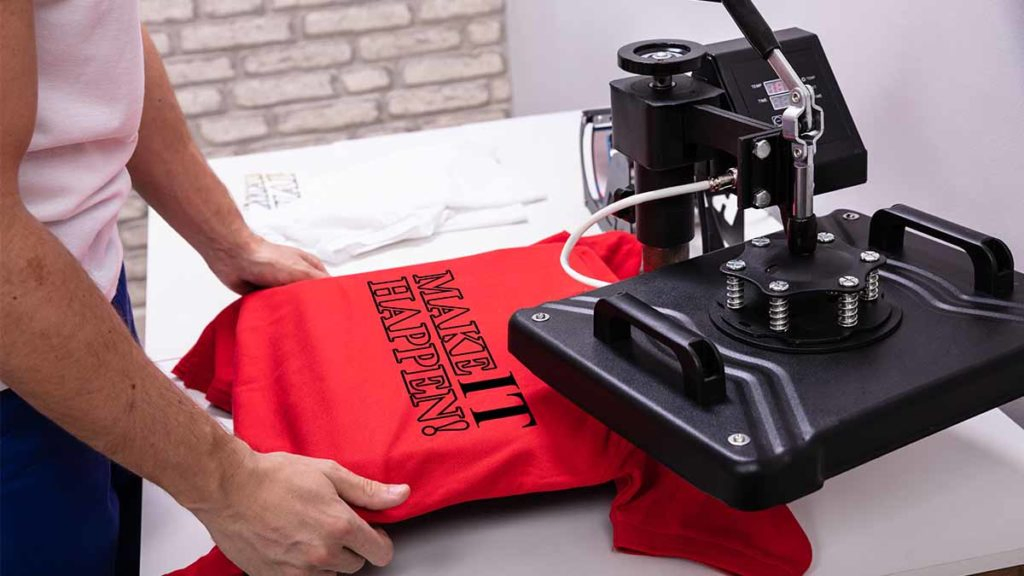 The T-shirt retailing business is worth millions of dollars and relies on efficient t-shirt printers to meet the supply. T-shirts with exciting graphics and funky logos are in high demand.
Several suppliers are already in the business, but there is enough room for new players. You can take orders from corporations or local companies or launch your line. Moreover, this industry allows you to work on your terms, i.e., you can either choose to work from a small room or start with a big factory-based production.
The property management industry will reach about $22 billion by 2023. According to recent reports from payscale.com, property managers' national average salary is around $50,161/year for entry-level to $75,000/year for more experienced managers.
Property management oversees residential, student housing, community associations, and commercial properties. A property manager's responsibilities can vary, from simply taking calls from tenants and arranging for maintenance to fixing and landscaping yourself.
24. Real Estate Agent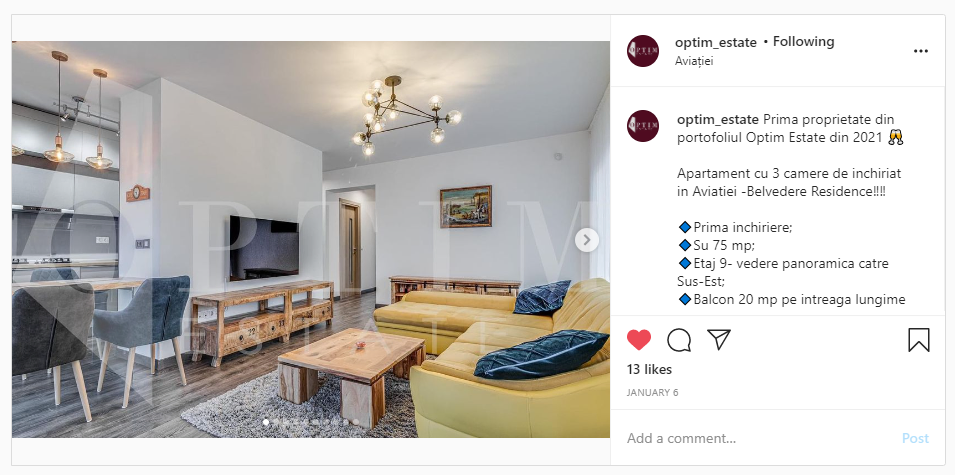 As a real estate agent, you can help people find the home of their dreams at a price that fits their budget. You simply need to complete a few months of classes and pass an exam to qualify as a real estate agent in many states. Besides the certification, you will need essential people skills, so this might not be the route for you if you're not a people person.
Also, during this pandemic, you should be flexible and find out what works for you. If office space rent goes down, the residential market will still go strong.
25. Dropshipping
Dropshipping is an idea coming to replace the physical store and the need to build extensive warehouses. Your role will be to advertise products on any platform like Etsy, Amazon, and eBay, including creating a website and social media. At this point, you buy the product from the manufacturer or distributor and ship it to the interested customer. Once a potential client orders, he will send the payment with delivery details.
You can sell anything from spoons to yachts with no penny in your account. In some cases, you never even get to see the product. All you need is a place where your clients can find you and agree with a delivery company. Goods are paid before ordering or delivery, eliminating any chances of losing money.
Keep in mind that there are some downsides of dropshipping business: High shipping duration, Lack of customer support, Refunds taking a lot of time, and unprofessionalism of sellers. But if you do enough research and choose the best sellers, you can overcome these downsides and set your business aside.
26. Handmade Jewelry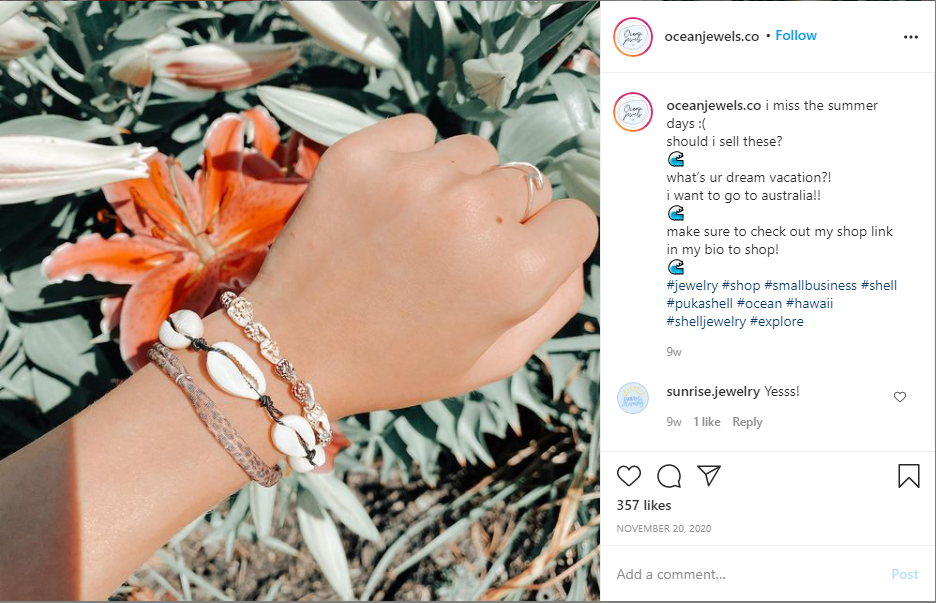 Hand-made jewellery is the new fad. Teenage entrepreneurs, including M3 Girl Designs' Maddie Bradshaw and Bella Weems of Origami Owl, have raked in cash by selling handmade jewellery.
27. Mobile Hair Salon
The first thought that comes to mind for a mobile hair salon is saving the overhead of having a storefront location. However, you are also offering convenience to your customers. Assisted living facilities and senior citizens trying to minimize trips out of the home will especially appreciate mobile hair salon services.
28. SEO Agency
Businesses of all sizes need search engine optimization (SEO) to stake out a place near the top of Google and other search engines to get traffic, leads, and ultimately sales. Even if the SEO industry started more than two decades ago, there is still growing strong, and there is plenty of room to grow.
You can learn the basics of search optimization relatively quickly and learn about it independently. Get started in this business by applying your best SEO techniques to your business website and tinkering with it until you have excellent search engine placement to talk up with potential clients.
Not ready to start an SEO agency business? Get an SEO specialist job instead.
The changing role of social media for businesses and professionals has opened new avenues for freelancers and people who want to start a business. Since companies must focus on their core areas, they outsource social media management to remote professionals. Your role will be to update details on the page, answer queries by customers or followers, and engage the fans on the page.
Not ready to start a Social Media agency business? Get a social media manager job instead.
30. Virtual Assistant
Entrepreneurs and businesses are in the process of scaling down. Some minor duties might not fit a full-time employee, like booking appointments, flights, and answering queries.
In such an unstable business environment, companies t to leave staff and outsource work to individual contractors or remote work to reduce expenses.
It would help if you had a phone or laptop to access such facilities as customer management systems and a database with customer details. Such tools will help you to serve your customers well. You can serve several professionals and clients from anywhere around the world.
31. Ghost Writing
Ghostwriters can delve into fiction or non-fictional writing. A ghostwriter delivers a paper or book to get payment. However, the material will not be accredited to this name. The person or institution that issued the assignment gets the credit.
Ghostwriters are some of the best-paid home jobs. Since clients are looking for writers in all disciplines, you have a chance to work on your favourite topic. It is interesting to interact with the knowledge and still earn a livelihood.
Check WriteMyEssay.today to see how a business like this works.
32. Web Development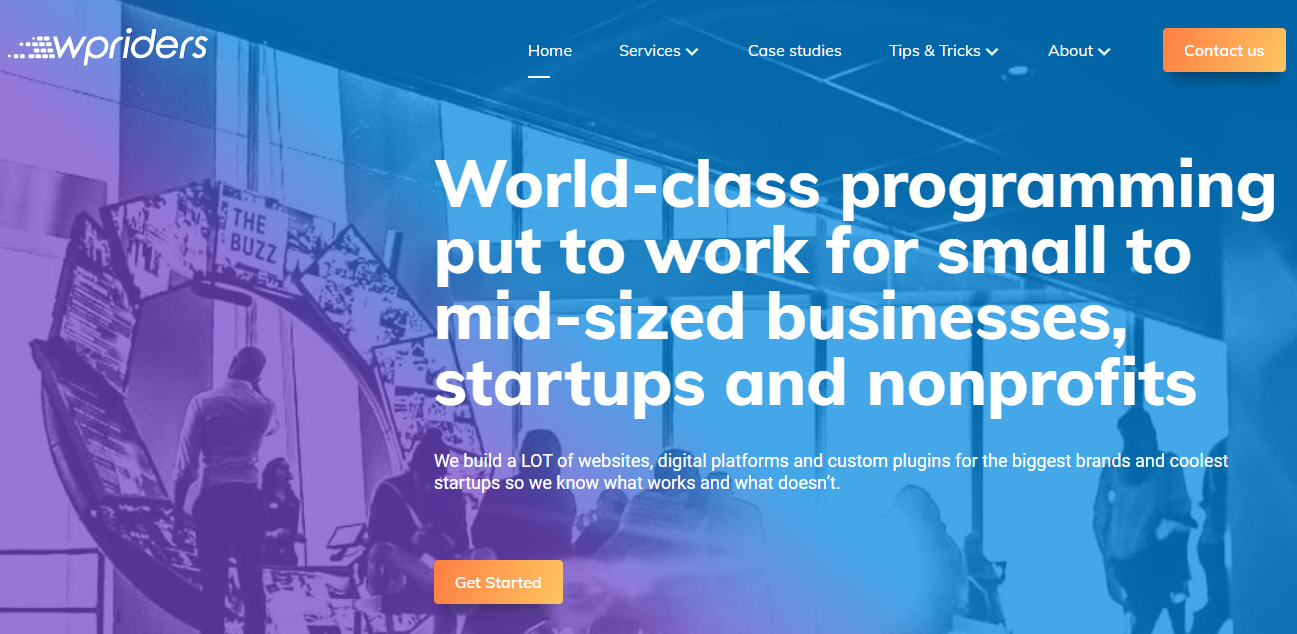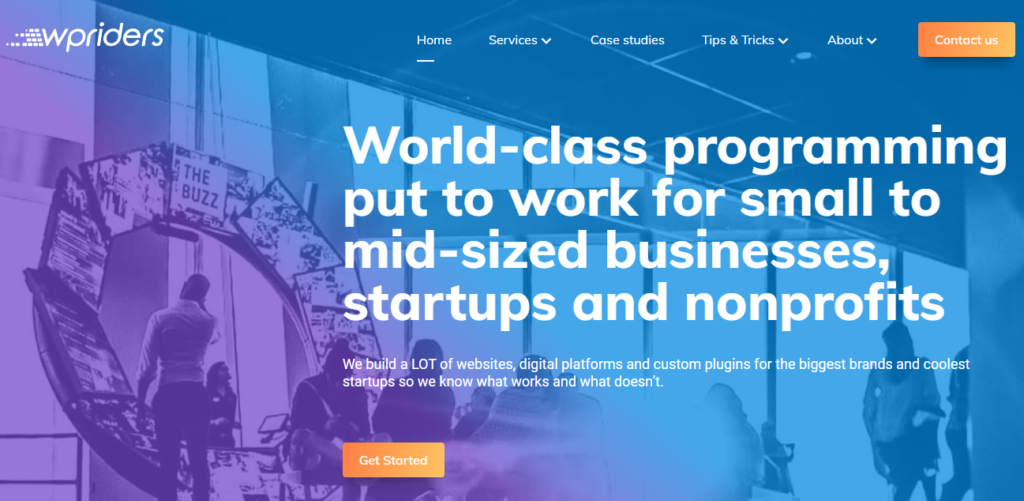 Can you code or customize existing WordPress themes to create a fully functional website? Or maybe you can make from scratch software or mobile apps. You are a ripe candidate for working at home as a web developer. Companies and entrepreneurs are looking for skilled developers. You can easily make from $3000 to $10000 as a web developer.
Luckily for web developers, numerous templates online exist for different business operations. All you need is to understand the features and how they can be customized to serve other customers. Check the Monetize.info Top of the Best Maintenance Services for WordPress or the Best WordPress Development Companies to find out how others sell this service.
Not ready to start a web development business? Get a job as a web developer instead.
33. Graphics Design
With the world becoming increasingly visual, designers are in demand. Professionals and businesses want to brand events and products. These businesses turn to graphic designers for the best posters, banners, animations, and other branding materials.
34. Custom Illustrator
In the wake of an increased appetite for images, viewers have developed fatigue. They are looking for innovative ideas to tell the story without video or pictures. Illustrations are turning out to be valuable.
The traditional illustrations were done on canvas. Businesses and professionals look for pictures printed on merchandise, billboards, and videos. If you have the best illustration software and can deliver, there is a rewarding market for it.
35. Computer Repairing
There are more than 1 billion computers in use right now—no wonder the vast market for credible computer repair services.  I own a digital marketing agency, yet many of my friends and neighbours ask me weekly if I have time or know someone to fix their computers.
Most of the time is about an easy fix: clean Windows, reinstall it, run antivirus software, etc. From learning to fix networking issues to replacing the crashed hard drive, this field has immense opportunities. Given the high repair costs at authorized service stations, you have an excellent opportunity to earn money by offering cost-effective repair services.
36. Business Consultancy
Do you have considerable experience in business? Then entrepreneurs and companies are looking for you. The role is incredibly profitable for professionals and executives who have been in the industry for a while.
Such professionals understand all the requirements for these industries and will guide amateurs to get to space. For instance, a seasoned accountant will help businesses and startups set up accounting structures. It starts as freelancing but eventually becomes a consultant firm and later a company.
37. Translator
Can you read, write, and speak multiple languages? Then you are a talent in high demand. Businesses expanding to foreign regions often require translators. You will be working on documents, transcription files, and research, among other language-related aspects. You may also be invited for a live translation session during a meeting. Advertise your skills and services online through social media or freelancing websites.
38. E-book Writing
E-books are growing in popularity as people find a way to read using gadgets and credible authors. Whether fiction or a tutorial on remote work opportunities, an e-book will be more believable than a blog.
Writing an e-book requires extensive research on the subject. Take time to provide credible information in such an easy way that anyone can understand. Authors whose believable style and content gain a sizable following to sustain your revenue stream. Pick any area, write, market the book, and begin earning your reward.
39. Content Writing
People write at work and school, and some do it as a passion. However, writing is not as straightforward or natural as it sounds. Millions worldwide are looking for tutors to help them polish their skills. If you are good at it, you have endless opportunities to start a business on this.
The first clients are students handling different assignments. You may also target executives stuck with reports, press releases, memos, and other business materials. Please help them to express their ideas effectively.
Not ready to start a content writing business? Get a content writer job instead.
40. Data Entry
Digitization of files and capturing data is an ongoing process. Businesses and professionals would like to upload materials on websites or systems. They enlist the services of data entry clerks to key in the information manually. The rewards are exciting based on the hours of engagement and the complexity of the task.
Data entry does not require any special skills. It can be done over the phone or using a laptop. You are ready for a data entry job if you can handle a computer or phone.
41. Domain brokerage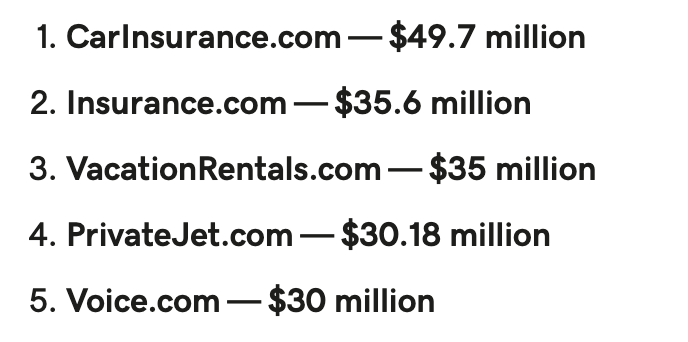 The buying and selling of domain names can be a lucrative online business. Several domains have been sold over the years, sometimes costing a hundred times the buying price. For instance, a $10 investment on this site led to a sale of $2600. That's, I think, even more, profitable than buying and holding Bitcoin.
42. Proofreading 
Editing is crucial for any document to avoid misrepresentation arising from errors in a written document. An editor is the last person to polish a paper or book before submission. If you are good at grammar, you have a lot of work. Luckily for editors, you get to work with clients from all over the world. With a different topic each day, you will enjoy the intellectual discourse while earning your living.
43. Start an eCommerce Site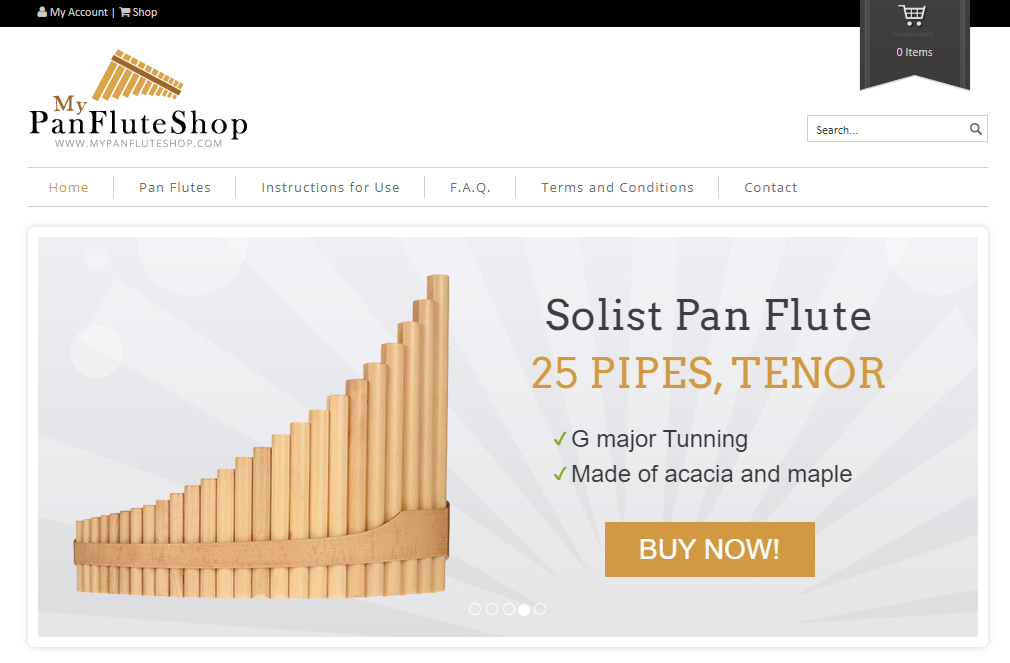 Setting up a virtual shop and selling items has never been easier today. Fifteen years ago, you had to spend at least $10-20K to launch an e-commerce store. Later on, after WordPress and Woocommerce appeared, you could end up with a $1500 bill. Today, with Shopify, you have to spend just $40 ($11 for a  domain name and $29 monthly for Shopify) to launch your shop in hours.
Go with niched products and find unique ways to present and sell them. We have many e-commerce tutorials here on Monetize.info, so I'm not going to tell you more.
Are you looking for money-making business ideas? I recommend you read Finty's guide. You will find some incredible gems.
Business Ideas FAQ
Now that you've read our most profitable 42 business ideas, you can start in 2022 with almost no money. I'm sure you have some questions along the line. Let me answer some of them:
Conclusion on Business Ideas for 2022
No matter what type of business ideas you will put into practice or how much money you have to invest, I am sure that a few ideas from our list will match your criteria.
Just remember that the idea alone is not enough.
It takes hard work.
You have to show passion, persistence, and dedication to overcome all challenges as they arise.
If you do, nothing can stop you from joining the ranks of successful entrepreneurs and business people worldwide.
Don't procrastinate. Start now working on your future business.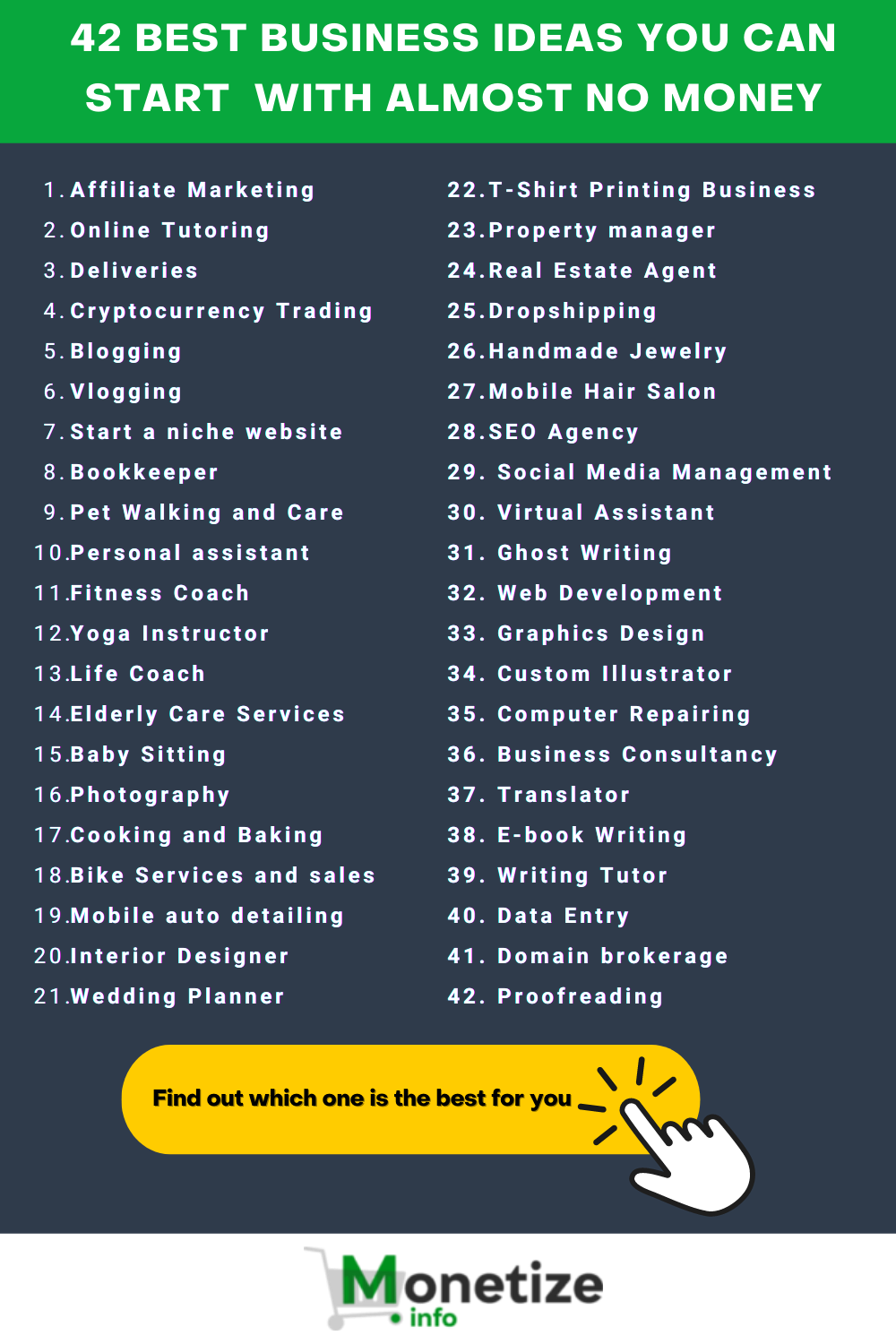 Do you have an excellent idea for a business? Have I missed anything?
Let us know via the comments here below.