There are a few very important things that you must always consider in regards to online money making. Below is a list of the most common monetization methods, along with some important things to consider for your blog.
In my opinion, Google Adsense or advertising sales and affiliate marketing should be used as primary monetization methods.
Email marketing and guest posting are two monetization methods that you can and really should almost always use as a secondary monetization method.
This is by no means an exhaustive list of proven ways to make money from your sites, however, it may help you get starting.
Also, all these methods work in almost any niche so if you don't have to wonder if they may work for you or not. It simply will.
1. Affiliate Marketing Programs
For those who still don't know how affiliate program work, in a nutshell, you place a link on your site promoting a product. If somebody clicks through your link you get a % share of the sale cost. You don't have to deal with support requests, or deal with the tax, have a merchant account or any of the million and one issues which come with owning your own product.
Different affiliate tracking systems use different methods to track the sale, these can be: IP, Username, Referral address, Cookie, Flash cookie. I prefer programs that use long-lasting cookies (30 days or more) as most of the buyers don't purchase the next moment they see an offer.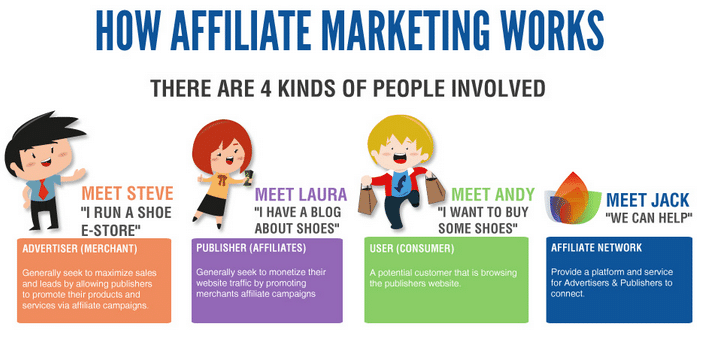 How To Find Affiliate Programs
Firstly if you are a member of an affiliate marketplace like Clickbank then go and have a look there, you never know there might be something. However don't stop at that, have a look around for possibly better programs. Spend some time looking, don't just jump at the first product you see within the niche you are interested in.
Google: Do a search based on your niche. If it's a popular one with affiliate marketers you can bet the SERPs will be filled with affiliate sales pages. Go through the pages and see what products they are promoting.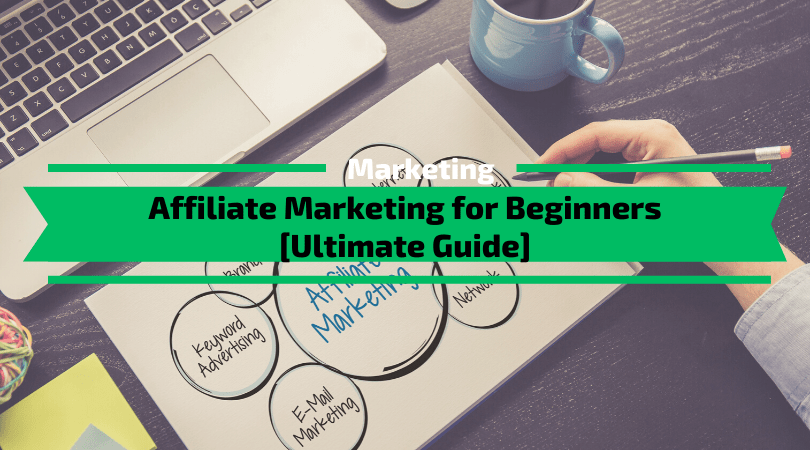 Remember however these people are your competition, the fact you have just found them in Google shows other people can do and you will have to beat them, either with better SEO, backlinks, pay per view (PPV), pay per click (PPC) or long-tail keywords. You will, however, find many programs that are not part of any affiliate directories.
When you are starting out you may be one of many people who has applied for the program, most will never make a single sale and so you will be ignored by the product owner or affiliate manager at first. Don't take this to heart, once you start making some actual decent sales number they will take notice.
Once you make them a decent number of sales you may contact them for exclusive discount coupons or better affiliate payouts.
Recommended affiliate programs: Amazon Associates, Hosting Affiliate programs (BlueHost, HostGator), WordPress themes (MyThemeShop, ElegantThemes)
2. CPA – Cost Per Action programs
Here you don't get a fee for the sale itself rather you get a few from some 'action', this could be a simple as referring the person to a site or having them submit a valid email address.
Now the lines have been blurred a lot because many programs list themselves as CPA but the action is a sale, but in these cases, it's not a revenue share as such because you can often make more money than the initial sale.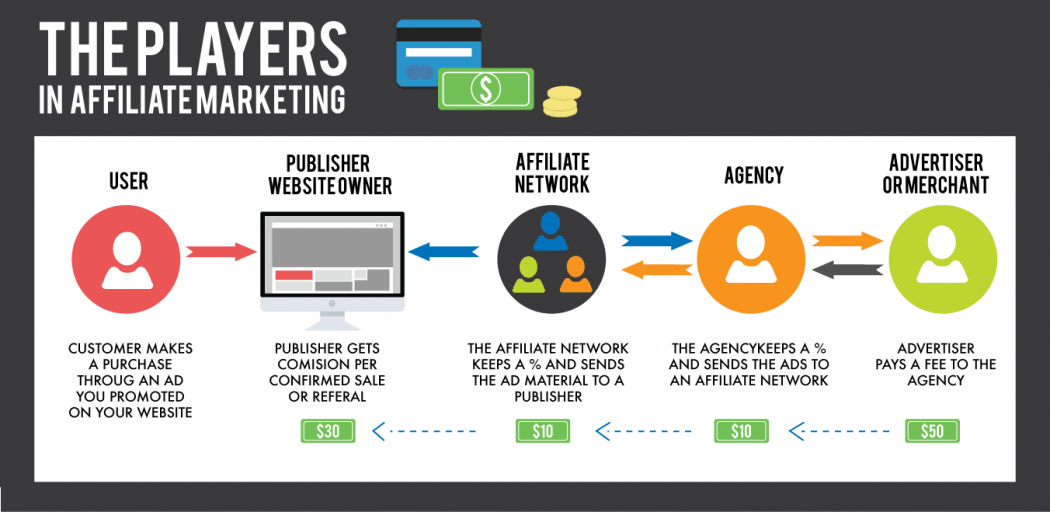 That may sound odd, how can a program payout $100 on a $37 sale?
Well put simply for them the $37 is just the tip of the iceberg, they will be extracting money from the client for a long time to come. Sounds dodgy, but it's very common. You will find most mobile phone or subscription TV packages work this way.
Ever wonder why the mobile phone sales agent wants you to buy a particular phone?
Well there is probably a nice big CPA payout on that phone, while the first-month contract price on the phone may be only $50 the cost of the contract over its lifetime, plus the revenue from calls, is worth $1000′s and thus they can afford to pay out more than $50 upfront to you for referring the sale to them.
How to find CPA Networks
You can look for CPA offers at OfferVault, but remember many networks are not included. One thing that's important is using a network that pays out, sticking with some of the long term names in the industry is a safer option:
There are hundreds more.
If you get stuck trying to join these networks because you don't have any traffic to your website yet just tell them you will be using 'social traffic and media buy', that is Facebooks, Twitter etc along with Pay Per View or other advertising.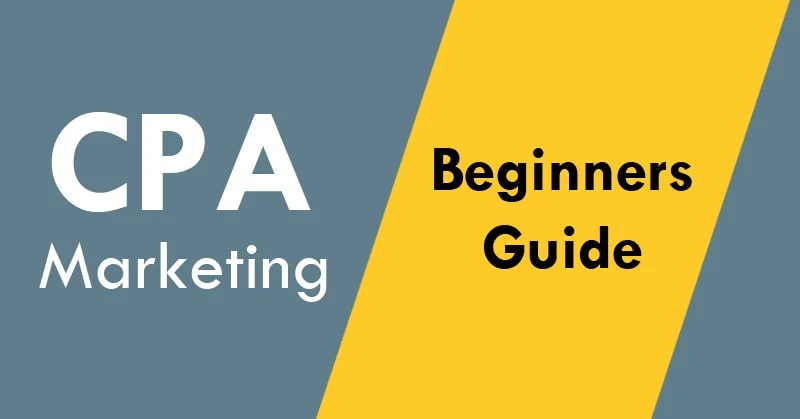 These forms of traffic don't have any websites associated with them so you should pass that hurdle. If they call you and ask for more information tell them you don't want to share your traffic source at the moment but you are doing XXX leads a day with another network and looking to expand.
Unless you know what you are doing I recommend you do not mix advertising and affiliate programs on one site, many people do run AdSense on their affiliate sites in the belief they will make more money.
There are two types of advertising systems, ones where you get paid if a person clicks (CPC) on the advert and others where you get paid for each impression (CPM) of the advert.
3. Google Adsense
The placement of your Google Adsense units/ads is very important when it comes to both conversions and also ranking if you're doing any SEO.
I find that, in most cases, blending the ad in with the site (using the theme's link color for the title, the theme's background color for the background/border and the theme's font color for the description) results in the highest conversion.
In practice, I see the best conversions with large rectangle units (336×280) and large, horizontal "leaderboards" (728×90) with horizontal banners (468×60) coming in a close third place.
I USUALLY end up using two banners in the content (one directly below the post title and one below the post) and one large rectangle (in the sidebar). That's because the large rectangles are bad news in Google these days when used directly below the post title. They want to see a lot of content "above the fold" (the part of the site that is seen without having to scroll down) and a large rectangle so high up pushes your content down.
Keep in mind that Google Adsense is not going to make you reach, unless you have large figures of traffic and content but is a sure and proven way to make money.
Other contextual advertising networks I recommend:
Check this article for the 25 best advertising networks. and this article for top advertising networks.
4. Sell advertising
I have sites that make more money from direct advertising than anything else and I don't reach out to ANYONE to provoke the offers! All I do is set up a very basic "Advertising" page that briefly outlines the type of advertising that is available (banner ads, links etc.) and the traffic potential.
From there, my sites that get any kind of decent exposure (especially in Google) receive advertising inquiries naturally. There is a great deal of big, medium and small companies out there that are regularly on the lookout for sites to advertise on.
Depending on your community's popularity, some advertisers are willing to pay no less than $3,000 per year. This method It has resulted in thousands and thousands of dollars for me over the years and it's something that requires little time or effort, yet many people do not do it.
If you want don't want how much you should charge check the BuySellAds marketplace. There you can get a pretty good idea of how much a forum with similar traffic than yours is making.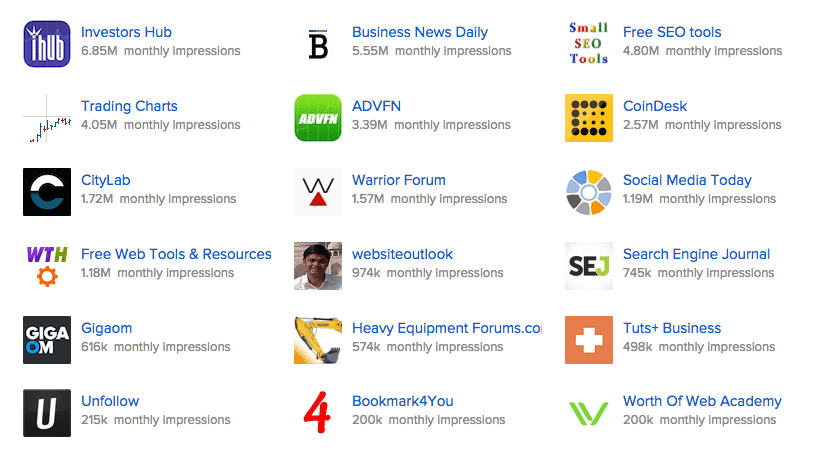 Now that you have a pretty good idea on the advertising prices you should ask you may signup an account with them or simply sell advertising on your own. Just create an Advertise with us page and let your members know they can purchase an add on your site.
On that page, you should show some traffic stats, tell the visitor what kind of ads are available and you CAN show pricing, although I like to simply give them an email address to send all advertising queries to.
You can use one of the following WordPress plugins to sell advertising on your blog:
5. Publish advertorials/guest posts
After Google updates, most of the webmasters were looking to different ways to advertise their websites and moved away from all kind of backlinks spamming to Guest Posting on sites from same niches. Webmasters of this websites are happy to receive quality, fresh, related content on their website and the contributors receive in exchange for their content nice, related backlinks to their website.
As this advertising method became very popular bloggers started to ask money in exchange for publishing content and most of the contributors have nothing against paying from $50 to $300 for each guest post article they want to publish.
Keep in mind that Google forbids asking for money in exchange for placing guest posts but you can charge for your time spent to polish and publish the articles. Also if you clearly label them as advertorials and you no-follow the links you are 100% safe.
So, if your blog has some authority in your niche you can accept paid guest post articles and increase your revenue in an easy and profitable way. As an example check our Write for us page. You may polish a little bit and use it as your own.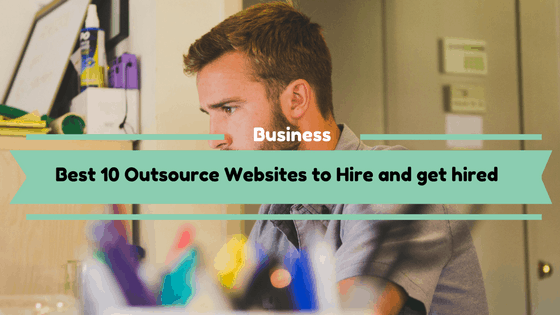 You can take one step further and post your offer on sites like Fiverr.com or on Facebook SEO Groups. You should check our best outsource websites to hire and get hired.
6. Email Marketing
You can collect opt-ins via Popups (offering something of value for free… like a short report) on almost any site! You can then mail that list weekly, sending them to a new post that you've published on the site. Then every so often sends out a promo for a good affiliate offer or a product that you create yourself.
Although popups are frowned upon by some, they work. As long as you don't do anything ridiculous, like preventing the user from closing it or showing it every 10 seconds, they will not cause any major issues and will only earn you more money.
If you sell any products, whether digital or physical, you should definitely be asking every one of them to opt-in for updates and announcements immediately after payment. A customer list is the most profitable type of list!
You can always put an opt-in form on your actual landing page as well, but whether or not this is a good idea depends on several different factors and usually comes down to testing.
If you're dealing with an AdSense site, see what your AdSense profit is after 5,000 or so visitors without it, then see what it is after the same number of visitors with it. Then come up with a reasonable amount of profit you think the list will result in over the next several months and decide for yourself whether you think it's more profitable with it or without it.
Some niches are better for this than others, as some tight niches just aren't good candidates for email marketing in general (more on that in a minute) but if you're targeting a niche that is good for email marketing, setting up a squeeze page giving away something of value. NEVER hurts and usually results in some steady opt-ins on a regular basis.
7. Lead Brokerage
It's a pretty popular technique these days, especially with local small businesses. You find a local realtor (for example), you build a site targeting "CITY realtor" and get traffic coming to it. Then you charge that realtor "$XXX" for each lead that converts.
On this type of site, the primary concern is obviously the lead. So, just like with affiliate marketing, you want to be sure to add a good call to action and add it in multiple spots throughout the site!
On the homepage, you want a big telephone number (if you're having them contact him/her directly) and/or a contact form in a VERY prominent spot on the site.
You don't want to rely on the visitor to find your contact link, go to the contact page and then contact you/him/her that way. You want to make it very clear that you want that person to contact you and that "THIS" is how to do it.
8. Website Flipping
Here you main goal is to sell the website, you want to build it up and get some PR on it then sell it. Generally speaking, unless a site is for sale because the owner simply does not want to maintain it anymore you have to wonder why any site that makes money is for sale.
If you site is making money, and you have no reason for it to stop doing so, generally you are better off keeping it. However, you should take in account the time you spend with maintenance and promotion.
Sometimes for a website to succeed it needs a ton of money or people with more connections or knowledge than you. Keep in mind that there are niches where millions of dollars are spent monthly on advertising. If you aren't a big shot guru you simply can't compete with these guys.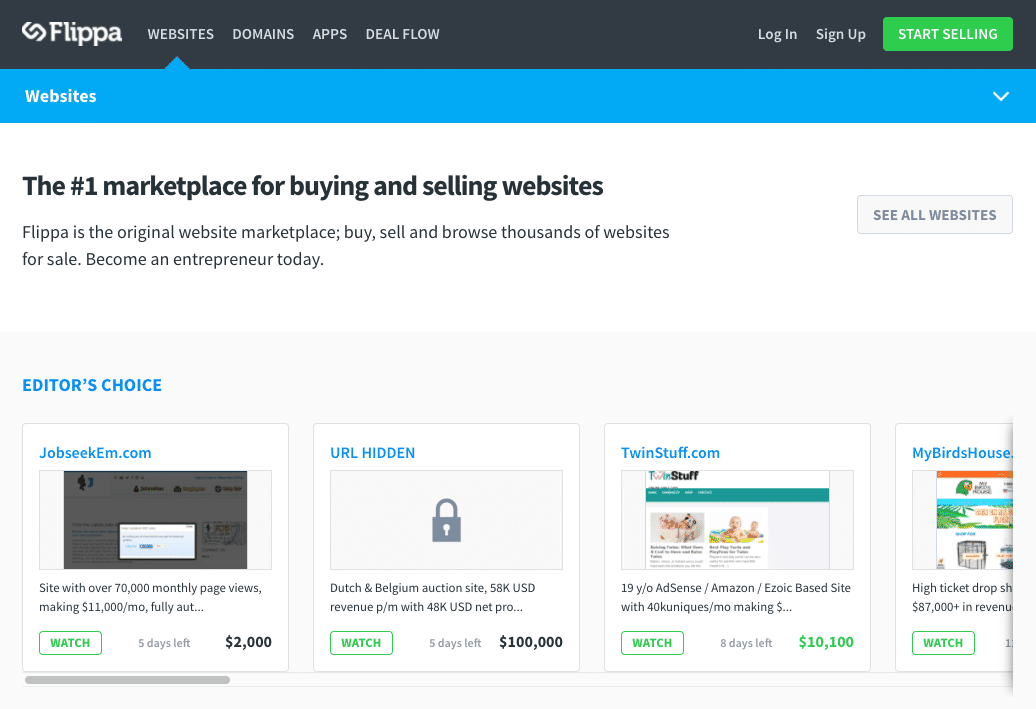 You may see what sites are sold for on Flippa.com. Don't forget to take all your necessary precautions to not get scammed including doing due diligence on the buyer and use an escrow system for the transaction.
9. Create your own product/course
If you are just starting out this is probably the hardest thing to do, because you not only need to know how to be an affiliate but also a product owner.  You need to be able to sell the idea to the affiliates in the first place, this having the skills of being an affiliate marketer in the first place will really set you ahead of the pack when it comes to selling your own product.
Create an online course
Find out exactly what those visitors want and create a course from there. The truth is that your first course may not be that "awesome" — but that's okay. People like buying online courses, even when they can find the same information for free. People like "convenience."
Online courses are focused on a specific subject or topic. They're organized and ready to be put into action.
Corbett Carr, who shared a video case study on 10 merchants who earned $1.6 million on Udemy in one year. In fact, the average instructor brings in $7,000 from Udemy courses, though there is a wide range of outcomes.
Here are several platforms where you can produce and sell memberships to your online courses. Check our guide on how to generate huge recurring income using membership sites.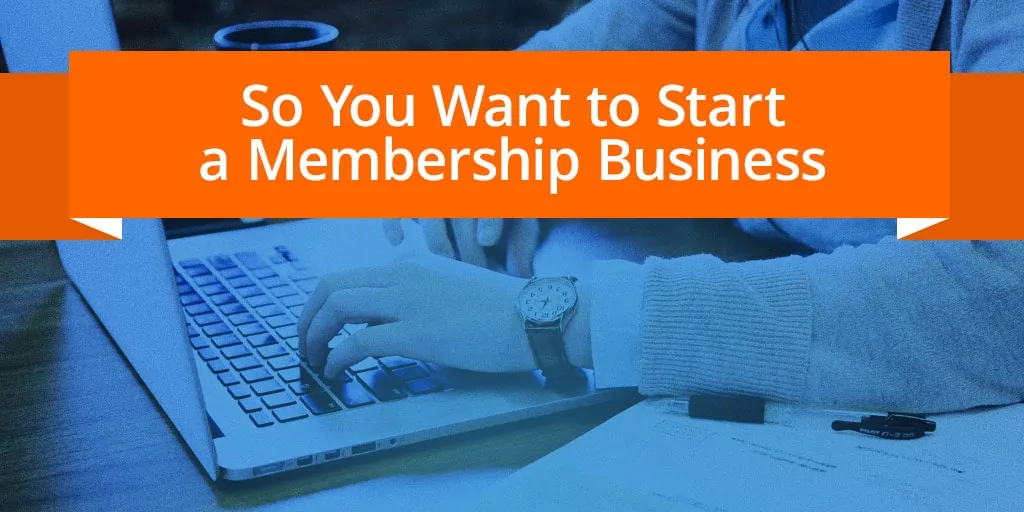 I highly recommend you look at other options first before going down this route, and then in the future, you should spend a good deal of time investigating the various options of selling your product because it is a big commitment that you will want to get right.
However, you may start by creating your own online course or ebook and sell it on Amazon, WarriorForum or other marketplaces like TopGold Forum Marketplace.
10. Offer your services (Writing, Consulting, etc.)
If you have a blog or website and you're quite an authority in your niche or at least you prove to your visitors that you know what you're doing and you're a hard-working person you'll get projects from visitors that don't have the time nor knowledge to do the things you're doing.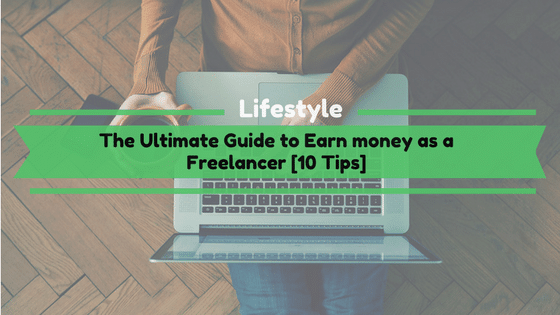 There are plenty services you can offer and get paid as a freelancer. Check this article for 10 tips on how to make money as a freelancer. Below are several services you can offer to your visitors:
Just prove them you're the right person to do them. As an example, check our Hire us page.
If you have a pretty solid readership base or you're into not so competitive niches like internet marketing, for instance, you may create and sell access to premium posts on your blog.
Check Mark Manson's posts archive. His rate of premium posts versus free posts is 1/3 meaning for each 3 free posts, one is for subscribers only. The membership is only $4 monthly or $40 per year which looks like a bargain for many (me included).
If you don't know who Mark Manson is I suggest you check his blog. He writes on relationships, dating, and life in general. All his posts are well documented and very cerebral.
If you are into financial / business niches you may sell your premium posts/reports for much more. For instance, the Business Insider Intelligence Unit sells each report for $495 and a year access to all reports for $2000.
To start your own membership/premium content site check the following plugins:
Further reading: How to make money using membership sites
12. Ask for donations
It is not necessary to have thousands of visitors daily. If you have a strong, engaged readership base or a community that appreciate what are you doing then you may ask for donations. This will not make you insanely rich but will help you pay for hosting, have a decent coffee and a snack and maybe save some money for future developments.
People appreciate when receiving value for nothing and they understand that someone spent the time to create it so most of them will be happy to help you.  All you have to do is to create quality content (video tutorials, step by step guides) in your niche showing them you're passionate about it.
I see numerous blogs nowadays where the readers' community support the costs of the hosting and maintenance and also bring some coffees for the admins. If your website cannot be monetized otherwise or you don't want to place ads or post promotional content you should definitely ask for donations.
Conclusion & Resources
Most beginning bloggers struggle to make a living from their blogging efforts because they believed that blogging alone was enough to make them money.
Honestly, internet marketing blogs may be difficult to make money from but if you're creative and you're willing to do some work you will find the best methods that will work for you.
All these methods I've shown have been personally tested and are working. All you have to do is see which one makes you the most. Make sure you do not oversell on your blog as your readers will notice it and may leave. Do you remember the examples of Mark Manson's blog? For each 1 premium article, he offers three for free.
Check below an infographic created by Zac Johnson that summarizes some of the monetization methods I discussed in this guide.
Enter your first name and email address to download the premium resources associated with this post: A PDF booklet with all the information in this post so you can keep it and implement it on your own sites.