Monetize.info is an award-winning magazine for people who want to monetize their digital assets (primarily websites) through various methods, mainly affiliate marketing, website flipping, digital advertising, online assets investments, etc. We are among the most popular monetization publications with a combined audience (website, email list, and social media accounts) of 50,000+ people and almost 100,000 readers annually.
As media partners, we participate annually in conferences and events created for digital marketers, online investors, and website owners. We promote these events and review them for our audience.
Let's explore a media partnership if we share a common goal of fostering knowledge exchange and driving industry growth. By joining forces, we can create a synergy that enhances the visibility and impact of both our platforms.
Benefits of our Media Partnerships
Monetize.Info's top 7 benefits to becoming our partner are as follows:
Get exposure to our entire community of website owners, digital marketers, service providers, and affiliates.
We help you sell tickets and get attendees to your conference/seminar/event in a specific region or globally.
We help you get exhibitors, sponsors, or speakers.
Strengthen your brand awareness through our network and extensive database.
Connect your name directly to prominent and trusted brands in the industry.
Grow the number of opportunities in the market strategically.
Secure editorial coverage of your conference.
Details of Media Partnerships
Below is a list of what we offer pre-event, during, and post-event to our media partners and what we expect.
What we offer to our media partners PRE-Event
Endorsement: I will announce my participation to my network of contacts and invite them to join.
Articles: 1-2 native articles written and published pre-show describing to readers the event and benefits of attending.
Direct email: One email will be sent to our entire subscriber list with a discount code (22K) to generate buzz and sales.
Social Media Posts: Up to 5 posts on all our accounts with a total of 20k followers announcing the event.
Banner ads: One banner in our website's header (728 x 90) or one in the sidebar (300×300).
Networking: I can introduce you to my network of speakers and sponsors to pitch the event.
More exposure: Listing in partner outlets and communities like TopGold.Forum.
What we offer to our media partners DURING the Event
Social Media Coverage: 5-15 posts on our accounts with the official hashtags, tagging the speakers to create buzz.
Interviews:  We will post interviews on our social media accounts with 2-4 exhibitors and 2-4 speakers/attendees
What we offer to our media partners AFTER the Event
Review: I write a review about the event, outlining the essential moments and the benefits of joining the next show.
Social Media Posts:  Posts on our social accounts with pictures, short videos, quotes, and key event moments.
Feedback: A session where we discuss what went well, what went not, and what can be improved for the next session.
What we EXPECT from our media partners PRE-Event
Official Media Partner Status: Recognition as an official media partner across all your marketing channels.
Media Pass or VIP access: We aim for a ticket that will cover our access to the full experience of the event.
PR contact: A contact of the PR team that will help us get the information we need on time to create content.
Discount coupons: We require discount coupons to be offered to our members who wish to attend the event.
Website exposure: Our logo with a link should be featured on the media partners page of the event website.
Covered expenses: Depending on the location, date, or nature of the event, we may ask for partial or complete flight and room expenses coverage.
Affiliate deal: Work on an affiliate deal to reward us for referred sponsors, exhibitors, and ticket sales.
What we EXPECT from our partners DURING the Event
Media zone access: A working space for conducting interviews in the event venue during the conference.
Media Support: Facilitating interviews with key attendees, speakers, sponsors, and organizing team members.
Service pitching: Opportunity to engage sponsors and exhibitors to pitch my media services or show the outlet.
What we EXPECT from our partners AFTER the Event
Media materials: Pictures, videos, and other materials that will help us write the conference review.
Feedback:  A session where we discuss what went well, what did not, and what can be improved for the next show.
Keep in mind that the list is not exhaustive, and if you require some custom promotions, let us know. As a general rule, we expect to conclude a media partnership at least three months before the event so we will be able to bring most of the value before and during the event.
Do you run a conference, seminar webinar, or a show that targets digital marketers, online investors, or website owners? Need help to get better exposure? Then, you should contact us to discuss the possibility of a media partnership.
Events We Covered
Over the last two years, we have helped around 15 events (conferences, seminars, webinars, and shows) to amplify their reach. Here are several of them:






Our reviews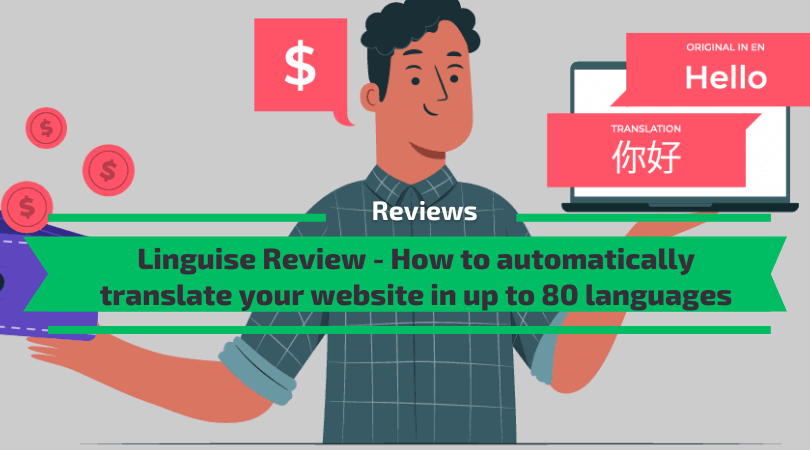 Conference Media Partnership FAQ
Here are the most frequent questions we get about the media partnerships. Click on the question to slide the answer.
What kind of events can you do a media partnership with?
Monetize.info is a niche community. We aim to gather people who want to monetize their digital assets (primarily websites) through various methods, mainly affiliate marketing, website flipping, digital advertising, online assets investments, etc. From this point of view, we do not see the point of partnership with events that are not related.
So, suppose your event (conference, online conference, event, awards, webinar) has something to do with affiliate marketing, online earning, monetization, e-commerce, digital finance, or digital assets investing then please get in touch with us for a media partnership.
Can you give me some stats about Monetize.info?
Monetize.info magazine receives around 15,000 page views every month, constantly growing. Most of our traffic comes from Google and media partnerships. We have a very targeted and loyal audience looking for affiliate marketing and digital marketing tips. You have the chance to put yourself in front of a primed audience that is ready to invest in top-quality products and services.
What are the benefits of Monetize.info media partnerships?
Sponsoring the Monetize.info authority website will make your company known to our members. Still, you also will have access to all our premium advertising spots. Also, you will earn the trust of our community. This will make our users order and promote your products to their peers.
Can I get a customized media partnership deal?
Absolutely. Every deal is customized in the smallest details. We want our partnership to be mutually advantageous and ensure we get the best deals. Your actual needs represent our priority. Feel free to contact us to customize the partnership details.
Let's talk about your event
If you need help, please contact us using the contact form or email us at contact(@)monetize.info (remove the brackets).
We'll gladly guide you on every step, ensuring everything works for you as expected.
Tell us more about how we can help, and we will get back to you within the next 72 hours.