We are regularly asked for recommendations on different tools, resources, and services related to affiliate marketing and website monetization. Over the years, I've become familiar with various tools, utilities, and services that streamline working online. Some of them took me a while to find as they were not 'obvious' when I needed them.
 So I thought it might be beneficial to share what I use. I will be updating this section as and when I find something valuable. For now, these are the resources that I use almost every day.
If you have a suggestion, please do drop me a note. I would be pretty interested.
If you have questions on how to use a particular tool or don't know if it is worthy, feel free to contact me, and I'll tell you if it's good for you, or I can recommend alternatives.
Please bookmark this page and check it regularly as it's updated often.
As a general rule, I recommend mostly FREE tools or trials that do the job, and you may cancel without getting charged.
#1. Domain Registrations
PorkBun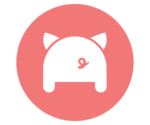 PorkBun is one of the cheapest domain registrars. Unlike Godaddy, who charges an arm and a leg for domain renewals, on PorkBun, for registering a .com domain, you pay only $4.15 in the first year and then renew it at only $8.56.
And that's not all; they also offer web hosting, whois privacy, SSL certificates, URL forwarding, etc. I can't recommend them enough.
NameCheap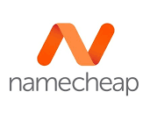 I can't recommend NameCheap enough. If you are building a portfolio of domains, you should purchase or transfer them through NameCheap. For many years already, NameCheap has been one of the more secure registrars around. They offer two-factor authentication, which generally is a must nowadays.
NameCheap also offers hosting, SSL certificates, backup solutions, and many more. On top of that, they have an affiliate program, so you can make a buck or two by recommending them to your peers.
#2. Hosting Providers
DigitalOcean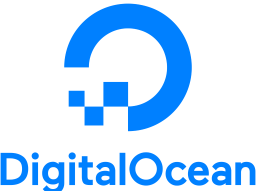 DigitalOcean.This is targeted at developers. I use this for staging as well as for many of my live sites. They are well priced and offer a tremendous fast VPS service. It takes less than 2 minutes to get a machine running. I would highly recommend them to any techie that wants to run or test almost any online application. If you use this link, you will receive free $100 in credit; that's two months of usage free.
BlueHost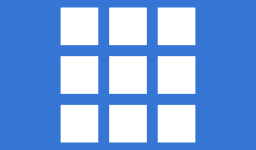 Bluehost. Every freelancer out there should have their website showcasing their portfolio. Bluehost makes it easy to get up and run, with most things just a single click. e.g., setting up a WordPress website to showcase your talent.
It's great for getting started. It comes with minimal expense, excellent infrastructure, and you get a free domain name.
#3. Security & Optimization
Cloudflare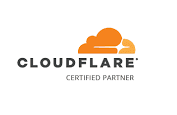 Cloudflare is a both free and paid service that will optimize the speed and the security of your website keeping it running during attacks. The most important one is the DDOS protection and the attack mitigation that will keep your website alive when is attacked. Besides that, they are offering CDN services, files compression that will make your website load faster.
#4. SEO Tools
Google Search Console [Free]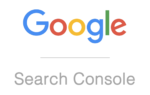 Google's Search Console delivers reports and data to control your site on Google.  You can see how users discover you through Google Search, including specific queries that resulted in your site appearing in front of users.
Determine which queries brought traffic, and review your backlink profile. You will also get alerts for any issues found on your site and analyze clicks from searches.
Google Analytics [Free]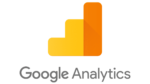 Google Analytics covers just about every facet of your SEO process. You can get metrics on what keywords people use when they land on your pages. This can give you essential insights into what you need to tweak and improve. Consistently review your metrics to see your traffic grow and make adjustments to your campaign as you see high bounce rates or pages with high exit rates.
Ubbersuggest [ Free & Paid]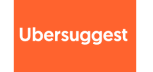 Ubersuggest is a tool released by Neil Patel that offers keyword suggestions, competitor analyses (backlinks, keywords they rank for, top pages), and SEO audits. It's SemRush's little brother.
In my opinion, It's the perfect tool for small bloggers as it offers the Infos you need, and it's affordable at only $12/month or $120 for a lifetime license.
Google Keyword Planner remains one of the most popular Keyword tools as it's still one of the most accurate free SEO tools available. Letting you choose and discover easy to rank for (or highly searched) terms to place in your content. You can access search volumes and the difficulties in one easy-to-use dashboard.
You can use the tool to research thousands of keywords and create plans that you can execute upon.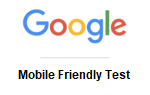 The importance of having a mobile website continues to increase, and the number of searches on mobile has surpassed those on the desktop.
With mobile domination, you must take advantage of this to determine if you pass the mobile-friendly test. With this tool, you see whether the site is ready for mobile or not.
Google Page Speed Insights- FREE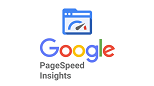 Website loading speed is a confirmed ranking factor by Google. The PageSpeed Insights tool measures how the page can improve its performance on both desktop and mobile.
Implementing the suggestions you see on the tool will improve your site's performance and the user experience.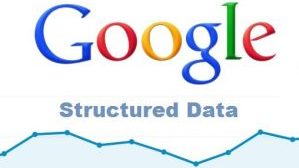 Using this tool, you can test if your content has correct Structured Data Markup info.
You can add Structured Data about your website, your organization, reviews, music files, restaurant menus, and much more. Check available Scheme.org commands here.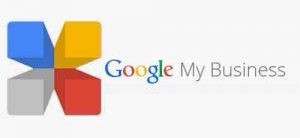 Google My Business is a free and easy-to-use tool for businesses and organizations to manage their online presence across Google, including Search and Maps.
By verifying and editing your business information, you can help customers find you and tell them the story of your business.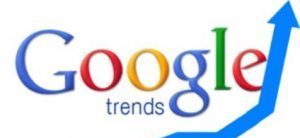 Google Trends is one of the best and most versatile tools available for SEO. Use it to find which keywords are getting more searches by users to target the most searches.
You may find which topics are hot in your industry and your region and can create content around these topics. Also, you can do newsjacking by checking the hot news and writing content around them.
#9. Yoast SEO Wordpress plugin- FREE / $69
Yoast SEO is a must-have plugin for your WordPress site if you care a bit about SEO optimization. It will optimize your website structure, content, and internal backlinks. Follow this complete step-by-step Yoast tutorial.
The Premium version comes with multiple focus keywords, better internal link suggestions, and automatic redirections when you delete/change a post to not lose any traffic.
#10. SemRush – FREE 30 days GURU plan
SEMrush is a software research suite designed to provide digital marketers and online businesses with competitive data to inform marketing and business decisions. Check our SEMrush review.
Get 30 days of SEMRush Guru for free worth $199.95.Learn how to benefit from your competitors by developing perfect content and advertising strategies.
#11. Ahrefs – FREE 14 days then $99 monthly.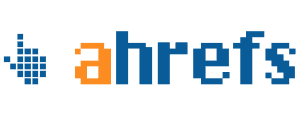 Ahrefs is the closest you can get to an 'essential tool if you are a serious content marketer or SEO.
It will give you tons of insight into your competitors, and you will make much better marketing decisions. It is used not only for backlink intelligence but also for SEO audits, content marketing analysis, and link prospecting.
#12. SEO PowerSuite – FREE or $299 Premium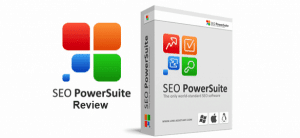 SEO PowerSuite is one of my favorite suite of tools as it comes packed with many features, and the price is affordable in the long run ($299 one time + $29,95 monthly).
The suite comes with four tools: Rank Tracker to check your ranking changes, Website Auditor to identify and fix your one-site issues, SEO SpyGlass to identify backlinks (yours and your competitor's ones), and LinkAssistant to be able to manage and acquire backlinks by contacting web admins.


Twinword Ideas is the first AI-powered keyword research tool that speeds up the keyword research process and helps you discover the right keywords for your content and search marketing success.  Priced at only $17,99 per month, it comes with great features that everyone that do keyword research needs nowadays. You can read our review here.

#3. Social Media Tools
MissingLettr –50% off ANY plan for 1st 3 months

MissingLettr creates strategic, automated social media campaigns that drive traffic for an entire year. After you add your social media profiles (Twitter, Facebook, Linkedin, and Google+), the posts will automatically be sent to all your profiles.
#4. Outreach Tools

Outreach. Buzz is a SaaS tool helping people connect with influencers, bloggers, and major publishing houses to publish and promote their content, increase their traffic, and reach the highest ranks in their niche. They offer more than 1.200 curated websites, crucial information about each website, project management dashboards, and wishlists. All in a few seconds in just one place.
NinjaOutreach – 35% off annual.
Ninja Outreach is a piece of software used for influencer marketing. It lets you search for different bloggers and influencers based on various search phrases, organize them into lists, and ultimately shoot out emails using templates you can build within the software.
Save time and money on your next outreach campaign. Save 35% off on annual plans for NinjaOutreach blogger & influencer outreach software using coupon code NINJAOUTREACHBFRIDAY
#5. WordPress Themes & Plugins
14. WP Rochet – $39 monthly
WP Rocket is a caching and performance optimization plugin to improve the loading speed of WordPress websites. You can install and configure WP Rocket in less than 3 minutes. Site speed is an important SEO ranking factor, so you should use a caching & optimizing plugin for your WordPress sites. We are using WP Rocket with excellent results for our websites. It is straightforward to implement and configure. There is no need to use a coupon as the prices have been sliced for this period.
Disclosure: In the interest of being open and honest, some of the links on this page and on my website are affiliate links. This means that I will receive a small commission (at no extra cost to you) if you choose to use or purchase that specific product or service. In fact, in some cases, you may even get a discount on the purchase price because we have negotiated exclusive discount deals. I will only recommend products and services that I use myself and trust, and in most cases, the products or services are FREE.