Affiliate Booster is an affiliate marketing WordPress theme giving a super-power to your affiliate blogs. and with our affiliate booster discount, you can now grab it at a great price.
The theme comes with conversion-optimized elements to boost your sales. Using this theme, you will create affiliate websites that will load faster, look better and convert more.
Affiliate Booster Theme Review
The famous blogger,  Kulwant Nagi, created the Affiliate Booster theme, especially for affiliate marketing websites. It comes with many visual elements like PROs&CONs, Table of Contents, Features List, Product Comparison table, notice boxes, review blocks, buy now nice buttons optimized for conversions, etc.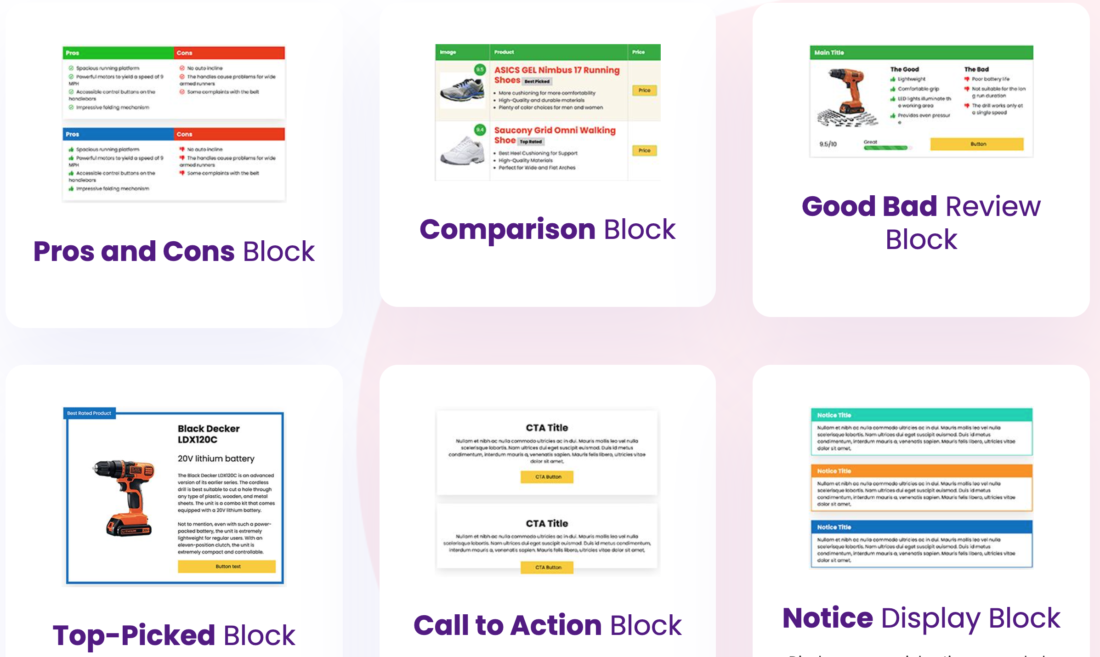 All the visual elements are created as WordPress Gutenberg blocks and are powered by the Affiliate Booster plugin. This means that you can implement these functionalities with your current theme. Also, if you switch the theme, your reviews and articles will still look great as long as you keep the plugin enabled.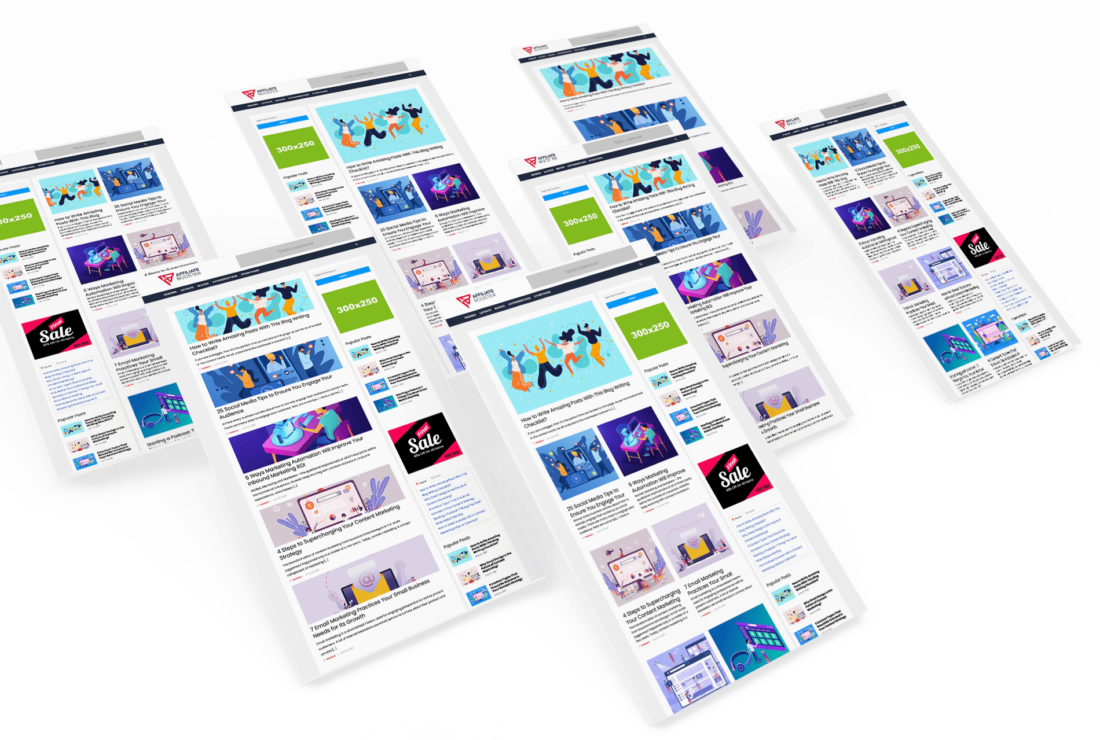 Technically speaking, the theme is schema optimized, loads ultra-fast is 100% mobile responsive, and is compatible with Elementor if you want to use it for further customization.
Here you can check a demo of the Affiliate Booster WordPress theme.
Affiliate Booster Pricing Plans
Affiliate Booster comes with several options. First, you should decide if you want to purchase with the annual license or the lifetime license. The yearly license comes with a 25% discount, while the lifetime ones come with a 35% discount.
Secondly, you will have to choose the number of licenses you need. 1st plan is for a single site license; the 2nd one comes with 50 sites, while the 3rd comes with unlimited sites usage.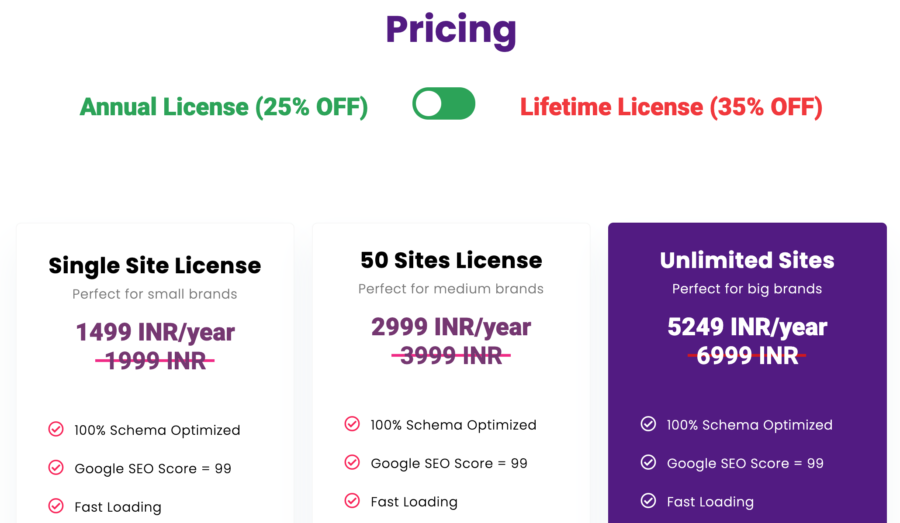 You should know that the pricing is in Indian rupees (INR), but to be easy, I converted them in USD.
Here are the Affiliate Booster pricing plans:
Annually Single Site Affiliate Booster License – $20.5 ($18.45 with our discount code)
Lifetime Single Site Affiliate Booster License  – $53 ($47.7 with our discount code)
Annually 50 Sites Affiliate Booster License – $41 ($36.9 with our discount code)
Lifetime 50 Site  Affiliate Booster License – $106 ($95.4 with our discount code)
Annually Unlimited Sites Affiliate Booster  License  – $72 ($64.8 with our discount code)
Lifetime Unlimited Site Affiliate Booster  License  – $186 ($167.4 with our discount code)
Also, keep in mind that your purchase comes with a 48 hours refund policy. You can use their theme and plugin and decide in the next 48 hours. If you are not satisfied, they will send you a refund.
Affiliate Booster Support
The theme and plugin come with knowledge full of articles and guides that help you set up things and do what you need. Besides that, the team is offering support through email and phone.
Another thing you should look into is the Affiliate Booster blog, where you can read comprehensive guides and articles about affiliate marketing, which will help you increase your revenue.
Need help with starting with affiliate marketing?
Conclusion
I use the AffiliateBooster WordPress theme on several affiliate websites for Amazon. I'm thrilled with it because I can easily create content and present it to readers in an excellent visual form using PROs and CONs table, product features rundown.
On top of that, the site is SEO and SCHEMA.org optimized and loads fast.
Get yourself the AffiliateBooster theme by clicking the banner below. Don't forget to use the affiliate booster discount coupon.

Affiliate Booster Discount deal
Here are the Affiliate Booster details:
This discount will get applied automatically on all plans, so there is no need to promote any coupon codes.