In this article, I show you 10 excellent SEO guides that will help you learn the basics yet the more advanced staff of Search Engine optimization techniques.
The best part? Each
SEO guide
is free to read and comes with excellent, actionable advice. While some guides are general and walk you through the whole process, some are going more depth into only one aspect of SEO like local or Video SEO.
Nowadays, you can find online, literally, thousands of SEO related articles. Most of them cover an individual SEO matter like backlink building techniques, on-site SEO, off-site SEO, mobile index SEO, etc.
However, there aren't many SEO guides that talk about learning SEO from A to Z. I've selected the best 10 SEO guides you should read to learn SEO or improve your SEO skills.
While some of these SEO guides are quite old without being updated for years still worth checking. Wondering why? Well, that's because you will see the long journey of SEO updates and what has been done over the years, what worked in the past and what should be avoided today.
So here is the list of the best SEO guides I've compiled for you:
#1 – SEO Starter Guide by Google
Google created this official search engine guide almost nine years ago created this official search engine guide to help webmasters optimize their search engines' websites.
Even considering that it was not updated since 2010 is still a good starting point. It points out what Google expects from you.
The guides' sections are SEO Basics, Improving Site Structure, Optimizing Content, Dealing with Crawlers, SEO for Mobile Phones, Promotions, and Analysis.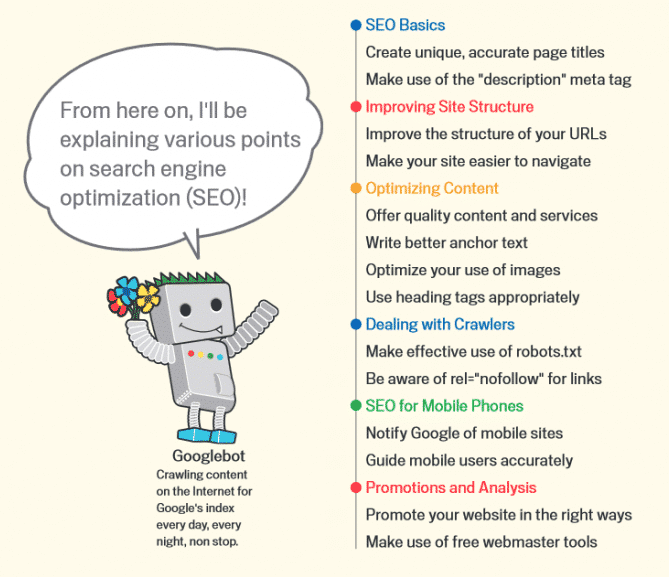 This guide won't tell you any secrets that'll automatically rank your site first for queries in Google (sorry!). But following the best practices outlined below will make it easier for search engines to crawl, index, and understand your content.
#2 – Beginner's Guide to SEO by MOZ
According to MOZ.com, the Beginner's Guide to SEO has been read over 3 million times. It provides the comprehensive information you need to get on the road to professional quality Search Engine Optimization or SEO.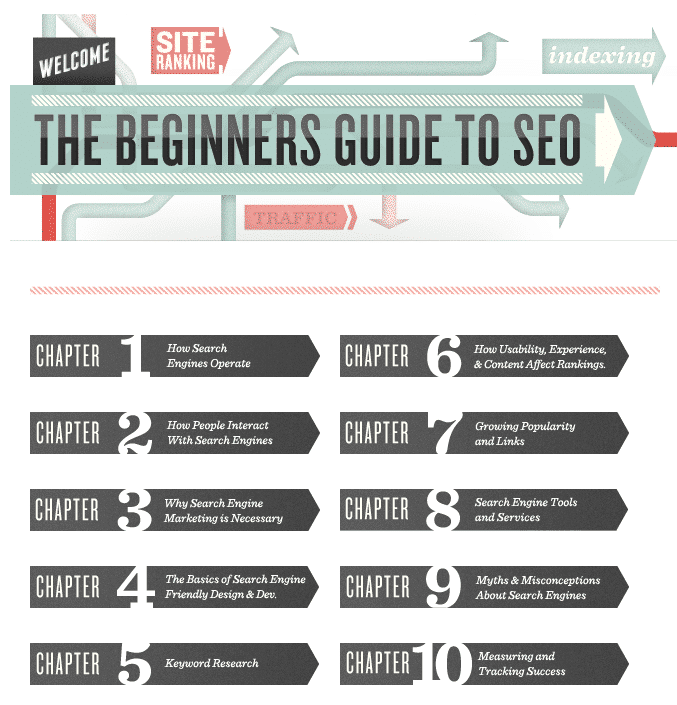 The guide has ten chapters that will guide you in the world of SEO, explaining to you how search engines operate, how people use search engines, why you need SEO, Keyword research, Backlinks, SEO Myths, and how to track your success.
Also, you will understand what Google expects from your website to rank it well.
#3 – Search Engine Land's guide to SEO
Search Engine Land's Periodic Table Of SEO Success Factors is designed to depict the factors that will help your website gain more visitors from organic search.
The SEO guide from Search Engine Land takes quite a similar approach to Moz. It was written around 2010 but had many links to the vast database or Search Engine Land's huge database or articles, making it worth looking at.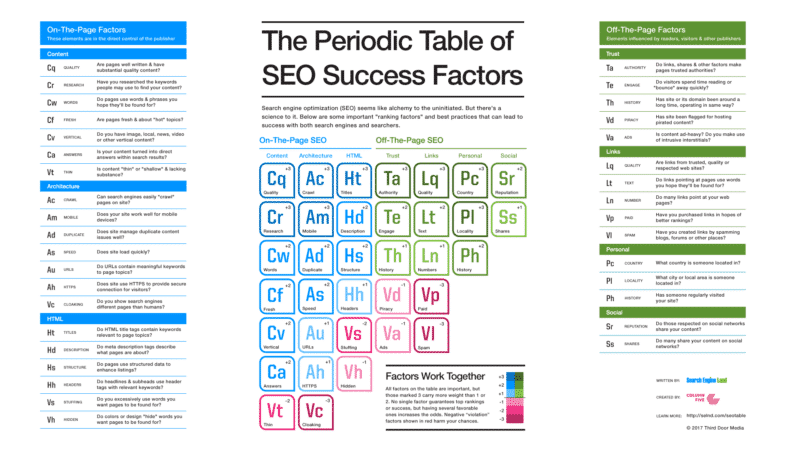 There are nine chapters in the guide that covers the following topics: Type of SEO factors, Content & SEO Factors, Site architecture and SEO Factors, HTML Code & SEO Factors, Trust, Authority, Identity, Link Building, Personalization, Social Media and Violations & Search Engine Spam Penalties.
#4 – Search Engine Journal guide to SEO
SEJ's e-book, A Complete Guide to SEO, provides an extensive overview of today's search engine optimization landscape. It is one of the complete guides, and it is updated to cover all changes that happen over the years in the SEO industry.
With some of the top influencers in our industry, they split the info into 19 easy-to-digest chapters. So you can read it from start to finish or head straight to the topic you want to learn more about.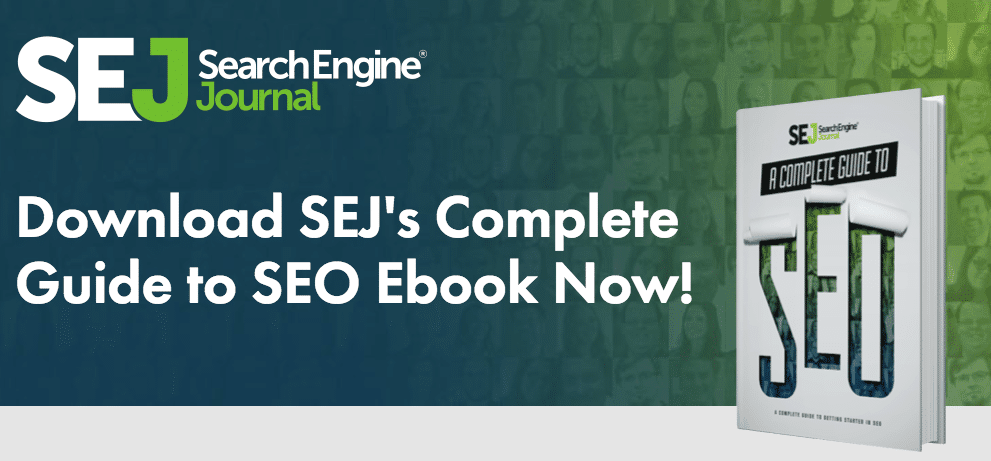 The guide is available as a downloadable PDF, but you have to enter your name and email address or read it online without any hassle.
#5 – SEO Tutorial For Beginners
This guide is a beginner's guide to effective white hat SEO. No one-page guide can explore this complex topic in full. You'll read here answers to questions the author had when he was starting in this field.
A critical feature of this guide is that it references a lot of official Google tutorials. Also, it has a list of over 60 answers to questions done by Google officials in Google support forums.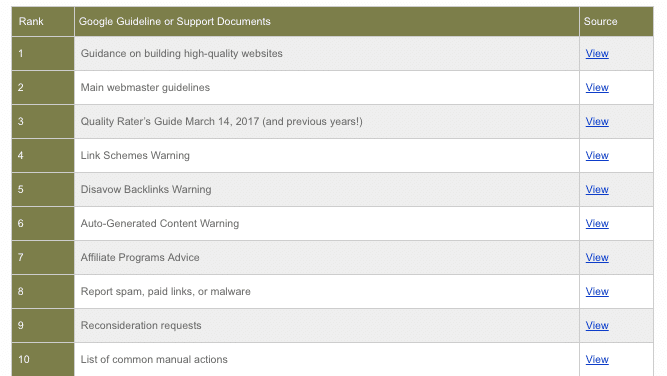 #6 – The Advanced Guide to SEO by QuickSprout
Neil Patel and Sujan Patel write this guide, and they claim it is "the most extensive and detailed guide of advanced SEO techniques that exist today." They suggest that readers first read the beginner's guide by Moz or any other basic SEO guide before reading the advanced guide.
There are nine chapters: Indexation & Accessibility, Site speed & Performance, New search, WordPress, Advanced-Data Research, Keyword Research, Link Building with content, Link Building Techniques, and Search Verticals, where they focus on the mobile index, local SEO, and image.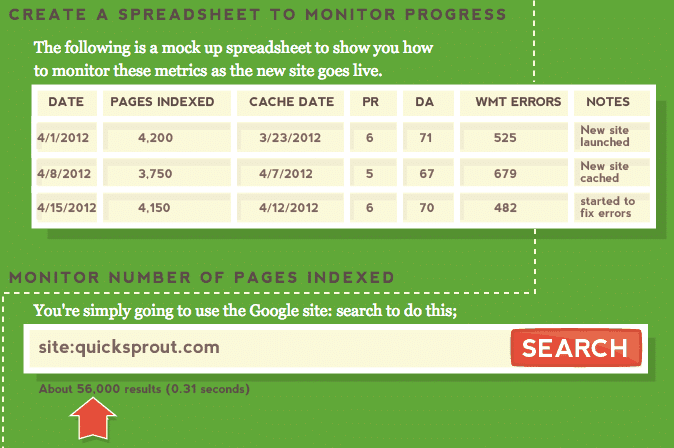 Every technique is accompanied by images and explanation, making it very easy to read, understand, and you can replicate what you just learned on your website with ease.
#7 -Video SEO Guide by Backlinko
Brian Dean is a very known name in the SEO industry. His website, Backlinko.com, is one of the main sources for everyone that wants to learn SEO techniques. He is one of the best because he explains everything so you can easily adapt and replicate it in your niche. This guide has everything you need to know about video SEO.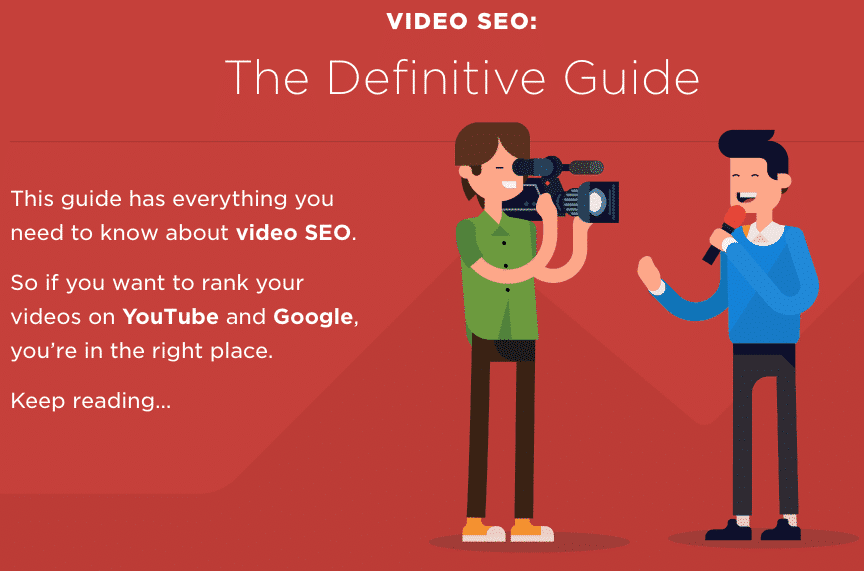 Six chapters will guide you through Video Keyword Research, How to create incredible videos, Video Optimization,  Channel Authority, Ranking Videos in Google, and finally, Video Promotion Strategies.
You may download the Guide as a PDF if you subscribe to the list or read it online without complications.
#8 – The Definitive Guide to E-commerce SEO
If you want to know how to rank your e-commerce site read this step-by-step SEO guide for eCommerce. You'll be on your way to becoming an SEO savvy business owner or marketer. This is the definitive guide to e-commerce SEO, which will help you make the most out of your e-commerce website.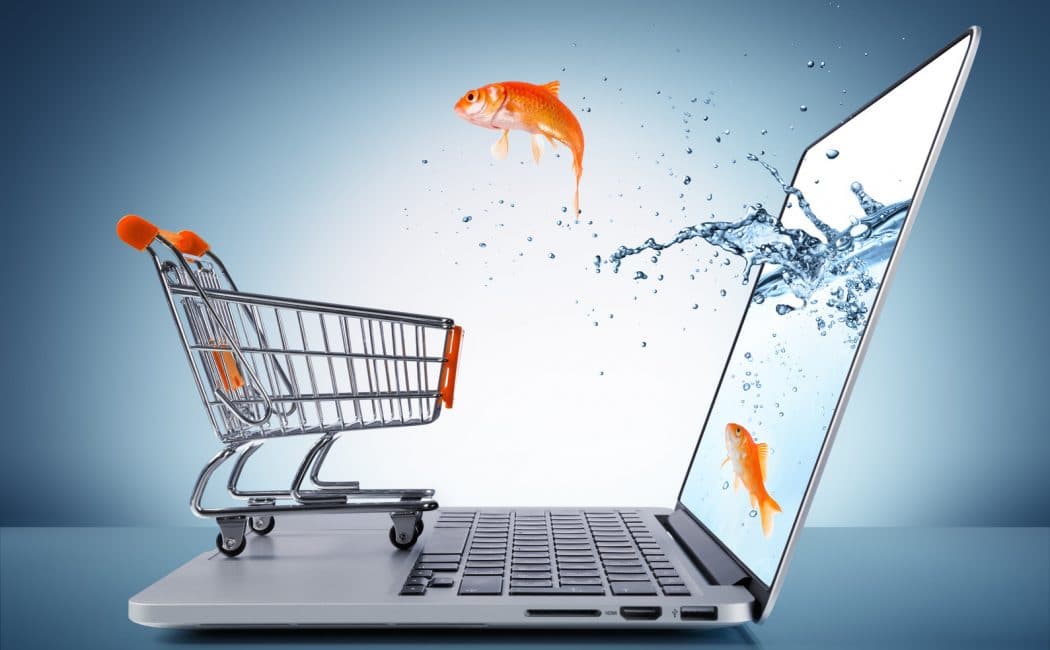 Like most of Neil Patel's guides, this one too comes with a lot of images, actionable tips, and, of course, pieces of advice based on extensive research.
#9 – Guide to Local SEO
The Local SEO Guide by ImproveMySearchRanking.com contains 16 chapters, and they call it "the most comprehensive local SEO guide on the internet."
Here are all the 16 chapters of the guide: Introduction to Local SEO, Google my Business Setup, Bing Places, Keyword Research, On-Page SEO, How to create Schema Tags, The definitive list of Local SEO Ranking Factors, Local Citations, Optimising to Rank in Local Map Pack Results, Building Credibility and Reviews, Backlink Building, Google Analytics, and Google Search Console Setup, How to Run a Local SEO Audit, How to Audit your Competitor's SEO, How to track the progress of your local SEO Campaign and in closing how to bring everything together.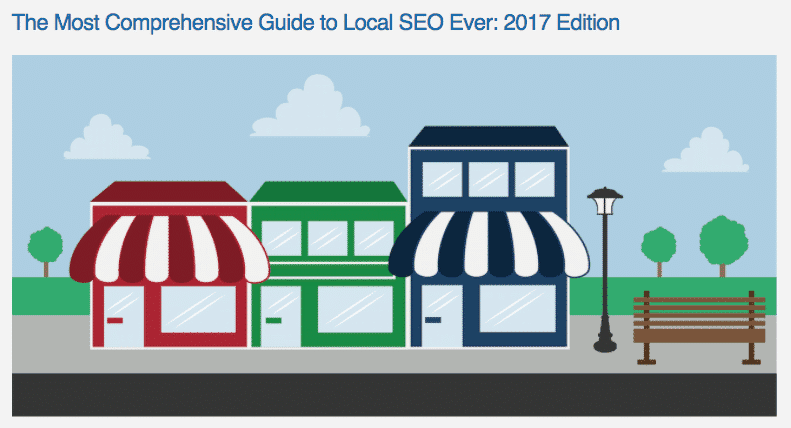 I recommend this guide to everyone interested in optimizing their websites for local searches, one of the most in one resource I've found regarding local SEO.
#10 – Link building for SEO by Backlinko
And another guide from Brian Dean made the top. Link building is still a crucial aspect when we talk about SEO, especially for new or don't have a huge authority yet. If you want to rank, you still need quality backlinks, plain and simple.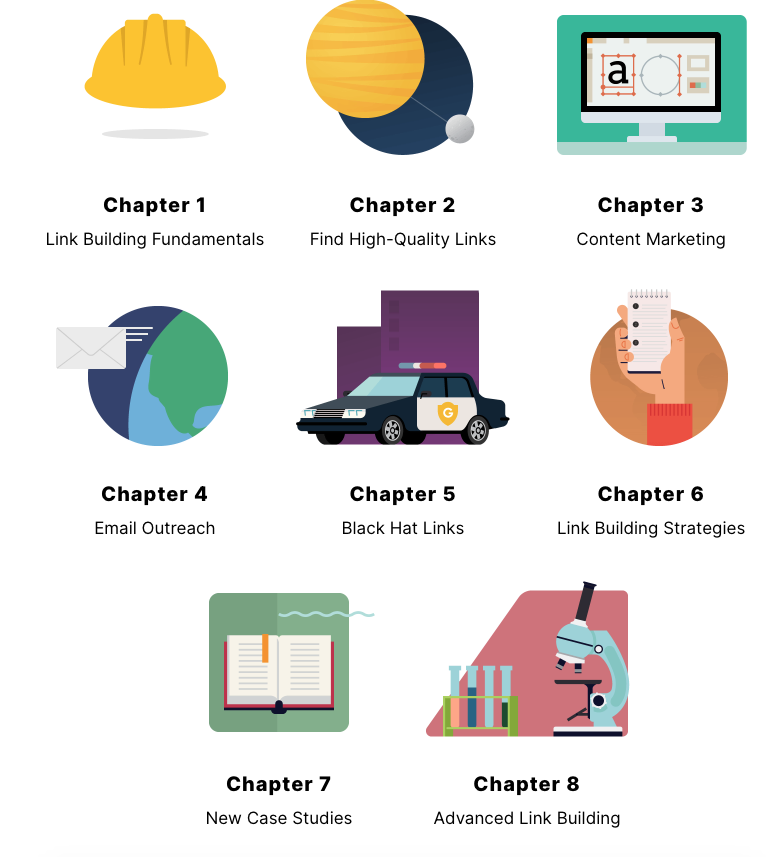 The Link building guide has eight chapters: Link Building Fundamentals, How to Find High-Quality Links, Content Marketing, Email Outreach, Black Hat Links, Link Building Strategies, New Case Studies, and Advanced Link Building.
Other guides you should look into Semrush Seo Guide [A+], The Ultimate Guide to SEO in 2020 from HubSpot, Search Engine Optimization (SEO) Starter Guide from Google, Beginner's Guide to SEO Success from ahrefs, The Complete SEO Guide for Beginners from mangools.
Conclusion on SEO Guides
So there you have it. A complete as possible list of SEO Guides you can find on the internet. I encourage everyone that wants to learn SEO to check them. That's because SEO experts write these guides that contain a lot of quality information and actionable tips you can implement on your websites.
Read them and save thousands of $$$ that you would otherwise spend on paid courses or hire people to do SEO for you.
You don't want to do SEO and prefer to hire freelancers or companies? Well, you should still learn and see if they follow the guidelines that would keep your website out of trouble and Google penalties.
Do you know any other SEO guides that we should add to the list? Let us know in the comments below.
Please tell us which one is your favorite, and you would recommend it to your friends.