Today my Facebook feed was full of posts about Yep. The folks behind, Ahrefs, the well-known digital marketing suite of tools launched their search engine — Yep. After checking it I decided to give it a try. There are good things about Yep but also several not-so-goods.
Let's start the Yep review and see how it stands:
What is Yep?
Yep.com is a new search engine launched on 3rd June 2022 by the Ahrefs team. If you are a regular reader of Monetize.info you most probably have heard and even have used Ahrefs in the past for your SEO needs.
Regarding the name chosen for the search engine, I have mixed feelings. Indeed, Yep is short enough and brandable, I mean once you hear it it will remain in your mind for some time but on the other hand, you can easily confuse it with Yelp, the well-known reviews website.
Letting that side, one of the things that make Yep stand out from the huge competition of search engines (Google, Yahoo, Bing, DuckDuckGo just to name a few) is the team's claim that will share 90% of the profits generated from advertising with the content creators.
You can read more about the CEO's vision regarding profit-sharing in this blog post. Dmytro is saying that Google is a monopoly with a 93% search engine market share worldwide and being driven by a growth mentality (like every corporation) it doesn't stand anymore with their motto – "Don't be evil".
One example is the implementation of featured snippets. These are widgets where a searcher gets the information to their query without living Google and having to visit the website of the content creator.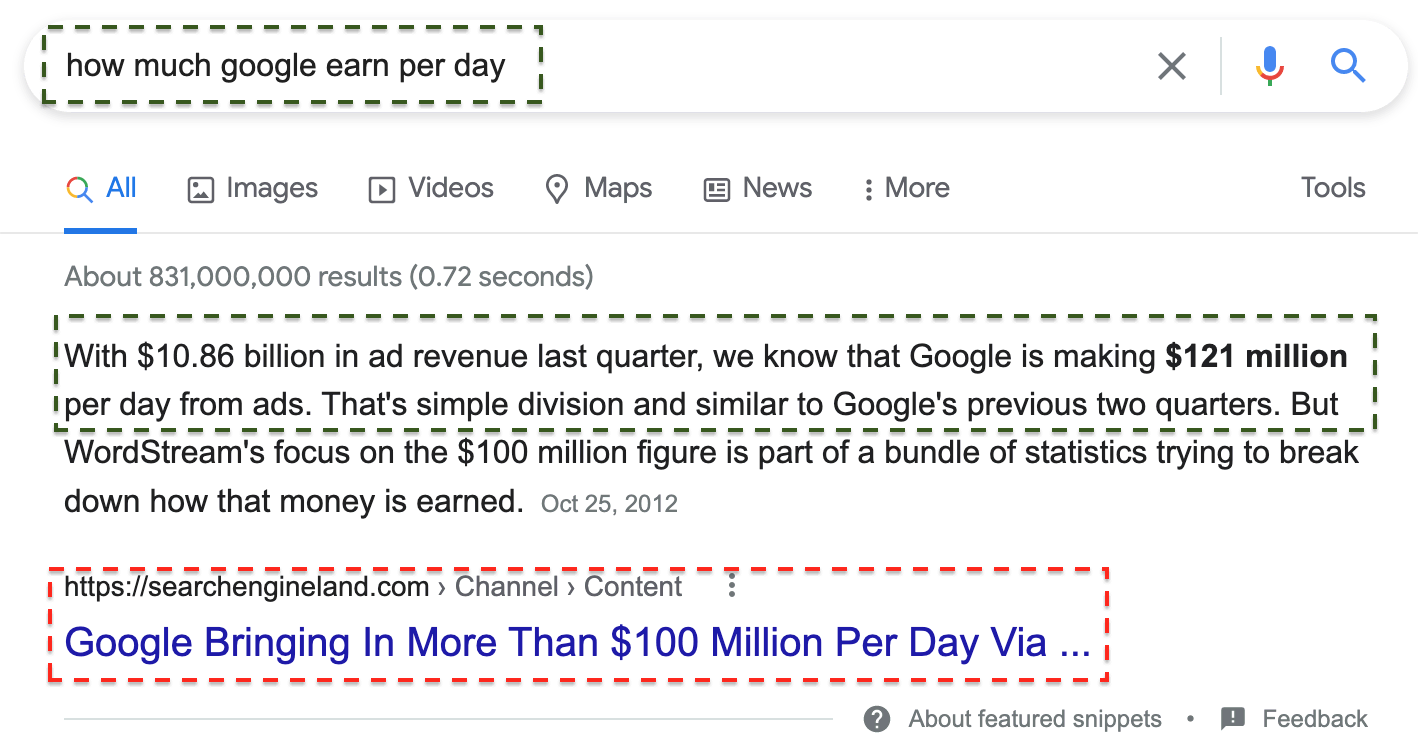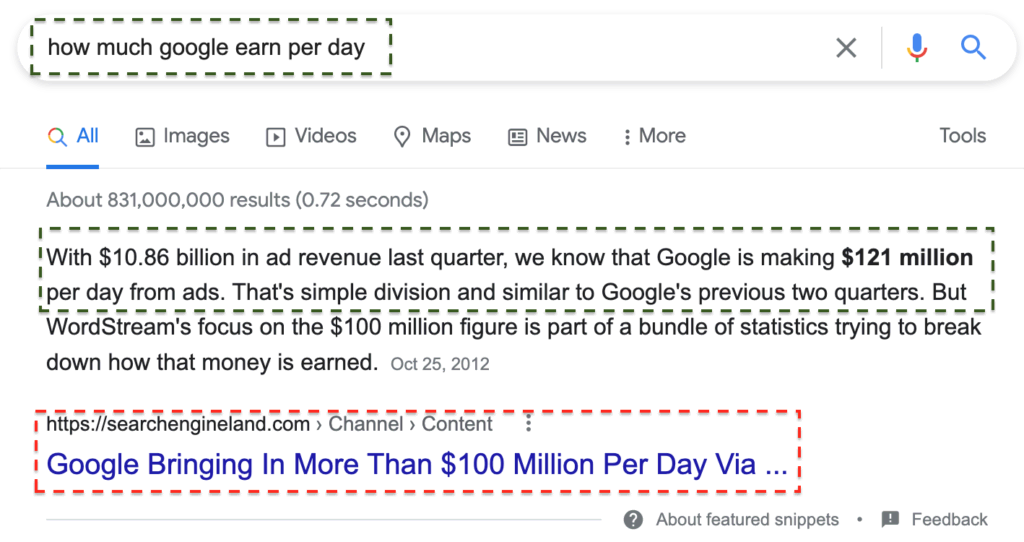 As the searcher gets the information in Google pages he's not compelled to visit the content creator's website so the webmaster is losing advertising revenue.
Brian Warner, the owner of CelebrityNetWorth.com website which researches and offers information about celebrities' fortune said he lost around 65% of traffic after Google started showing featured snippets based on the information they scraped on his website.
Introducing the profit-sharing model
Dmytro proposes a 90/10 profit-share model where Yep split advertising profits with the content creators. He claims that "serving one search could pay an average rate from $0.05 to $0.25 in the United States".
Their plan to make the profit share model work is to first get more people talking about the concept, then develop a search engine with a profit-share model (Yep). Ultimately they want to scale the idea with a tech giant like Microsoft.
My opinion on the Yep's profit-sharing model
Here at MonetizeInfo, our mission is to help content creators monetize better their assets so Yep's claim sounds great, however, I'm not yet convinced it will be feasible in practice or there will be any considerable revenue to share.
Fortunately, Ahrefs is not the only company that tries that. Firefox is testing a $5/month plan where users get an ad-free experience, Medium is rewarding their best writers based on the views they generate.  Also, Brave a company that owns a quite popular internet browser and a search engine rewards the content creators with cryptocurrency tokens (BAT) based on views and donations from content consumers.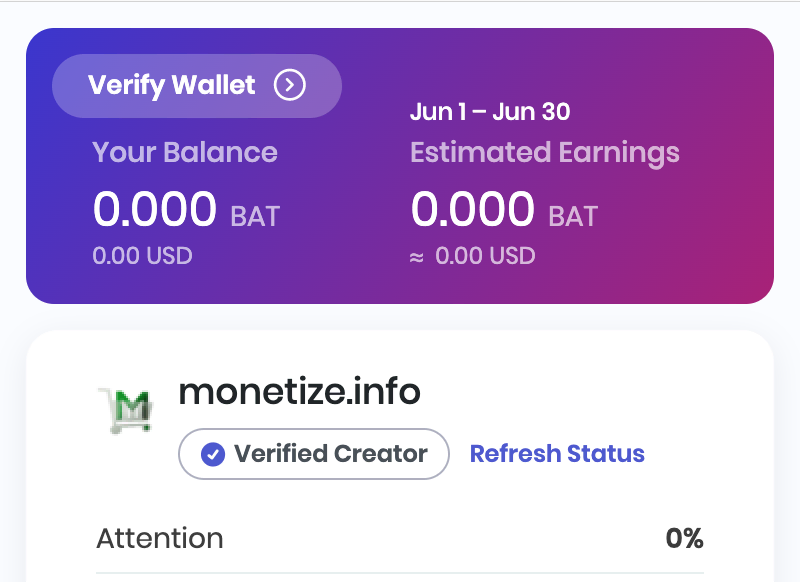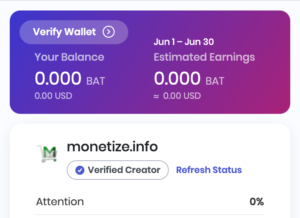 While all these companies are trying the profit-sharing model I think they are far behind in making it popular having only several successful cases of content creators that can bank some decent money.
That's happening for a couple of reasons. The first one is that a large majority of visitors if they can get content for free or in exchange for watching annoying ads will not be compelled to pay for it. Another one is that these companies couldn't yet provide a service that is so much better than the corporate alternative. So, I think not many people will drop Google search for Brave Search or Yep just because they have a profit share model yet the results for a search are lacking desired quality.
How does Yep compare with Google?
Speaking about the quality of the search results is time to make some comparisons between Yep and Google.
Let's start with something easy: "how to boil an egg" on Yep and on Google. Both search engines offer the answer to the query with a plus for Google that shows recipes snippets and video results from Youtube.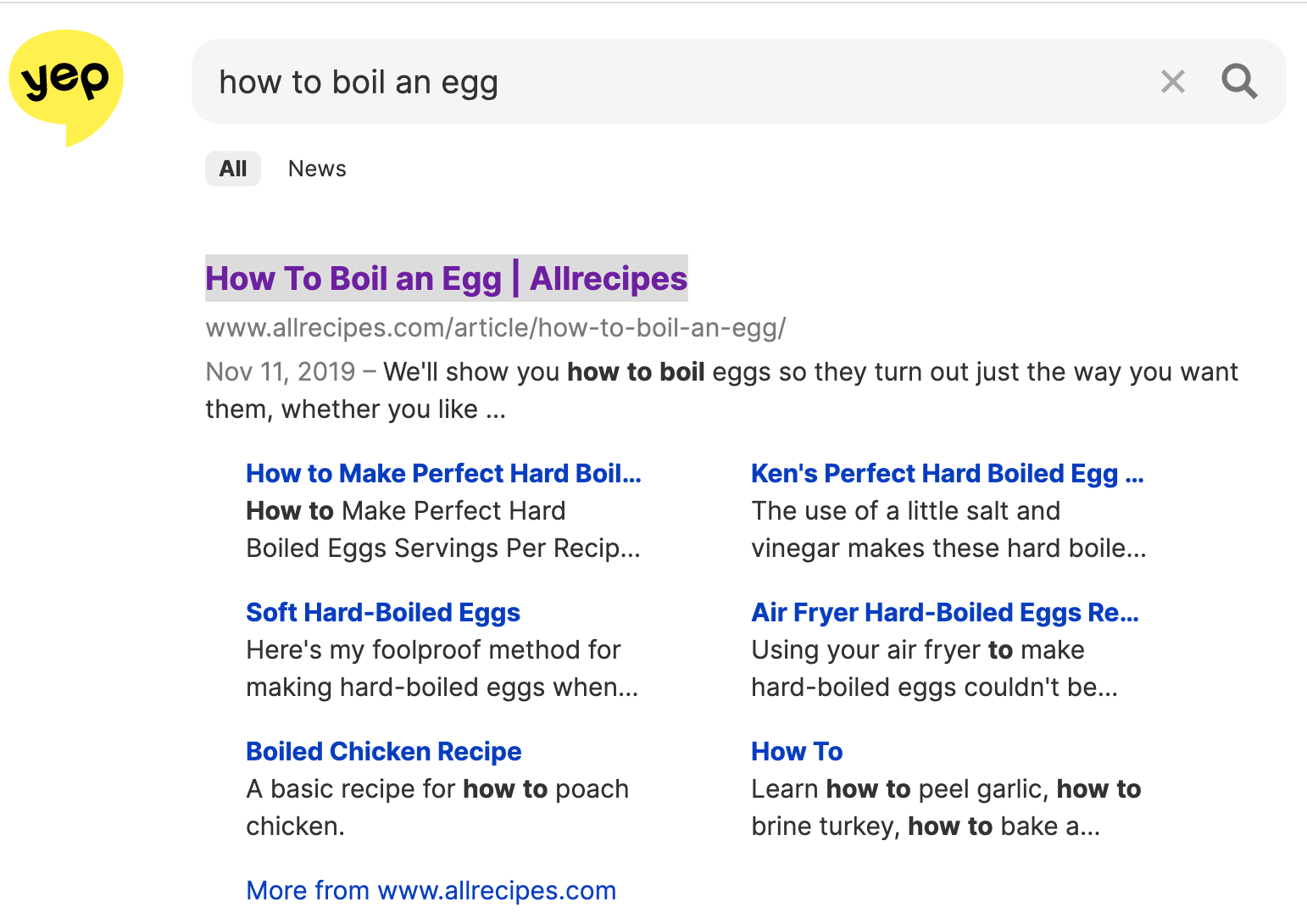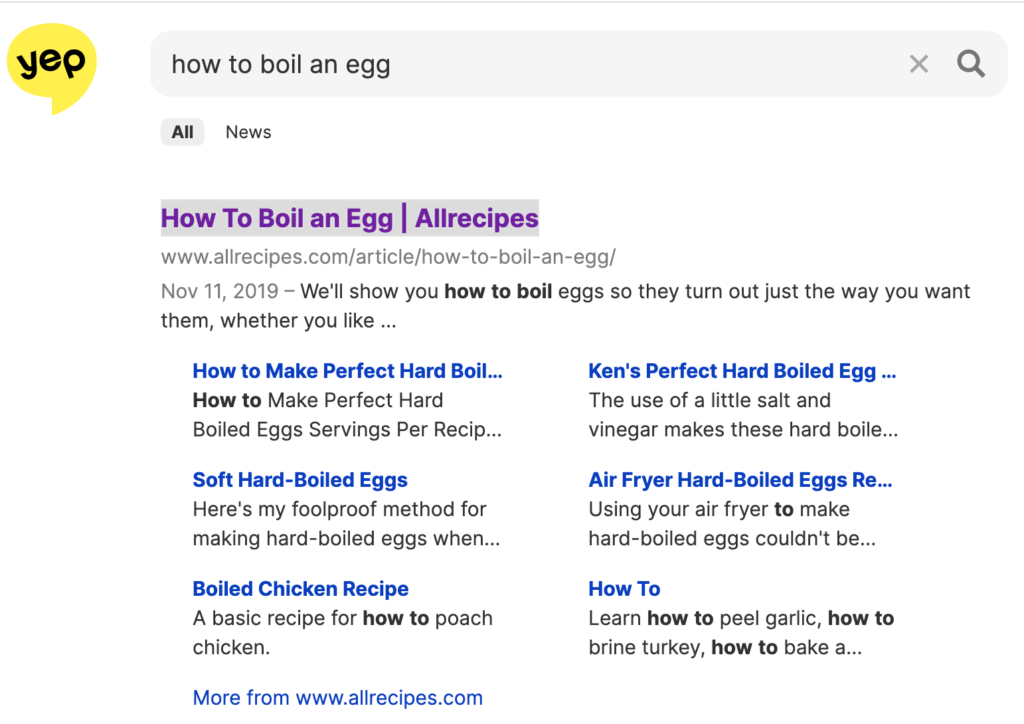 Then let's continue with some reviews: "best smartphone under $500" on Yep and on Google. What's interesting is that the 2 results from Cnet and Verge also appear in Google (behind some shopping ads) but in a different order, with TheVerge first and Cnet being second.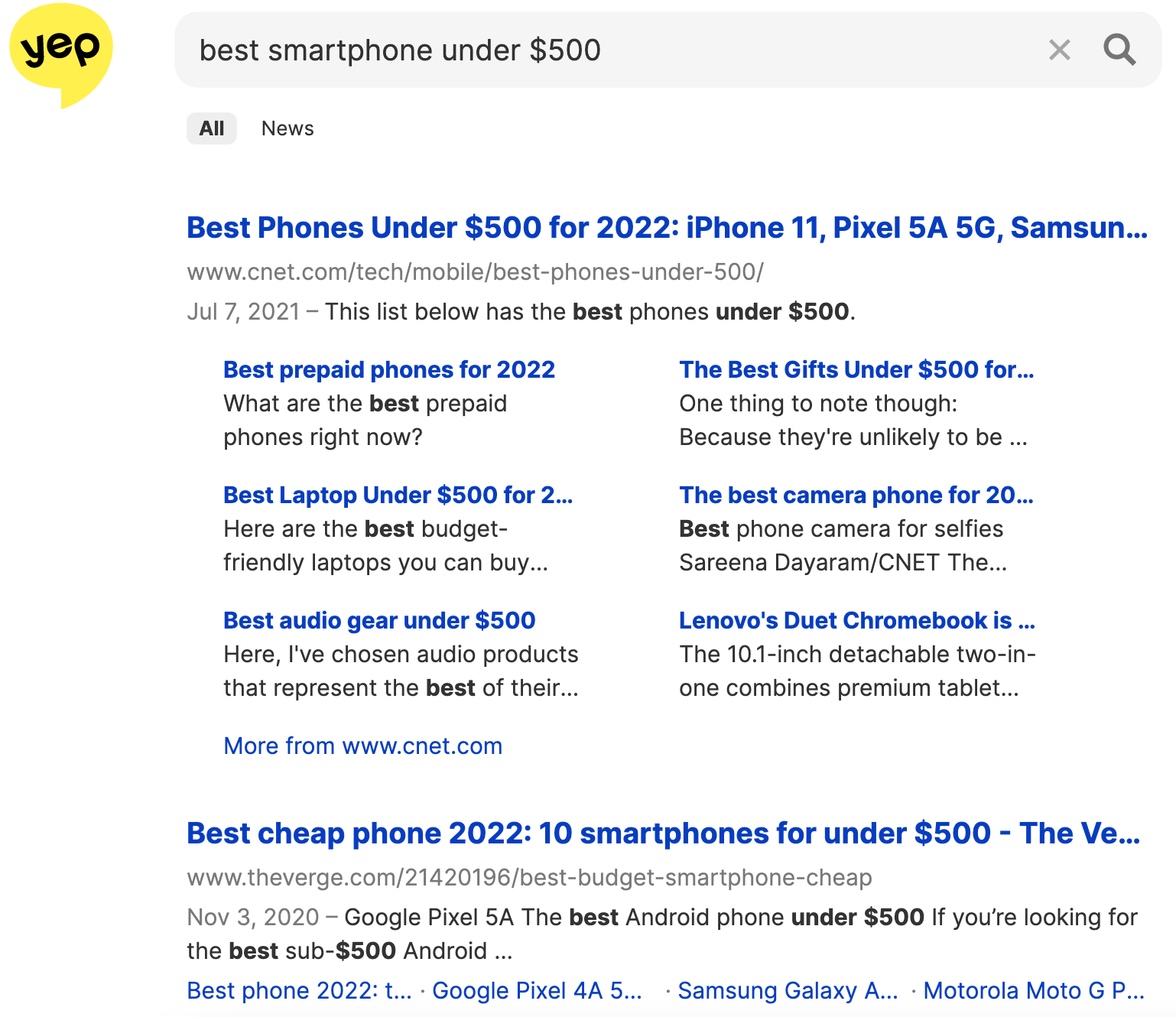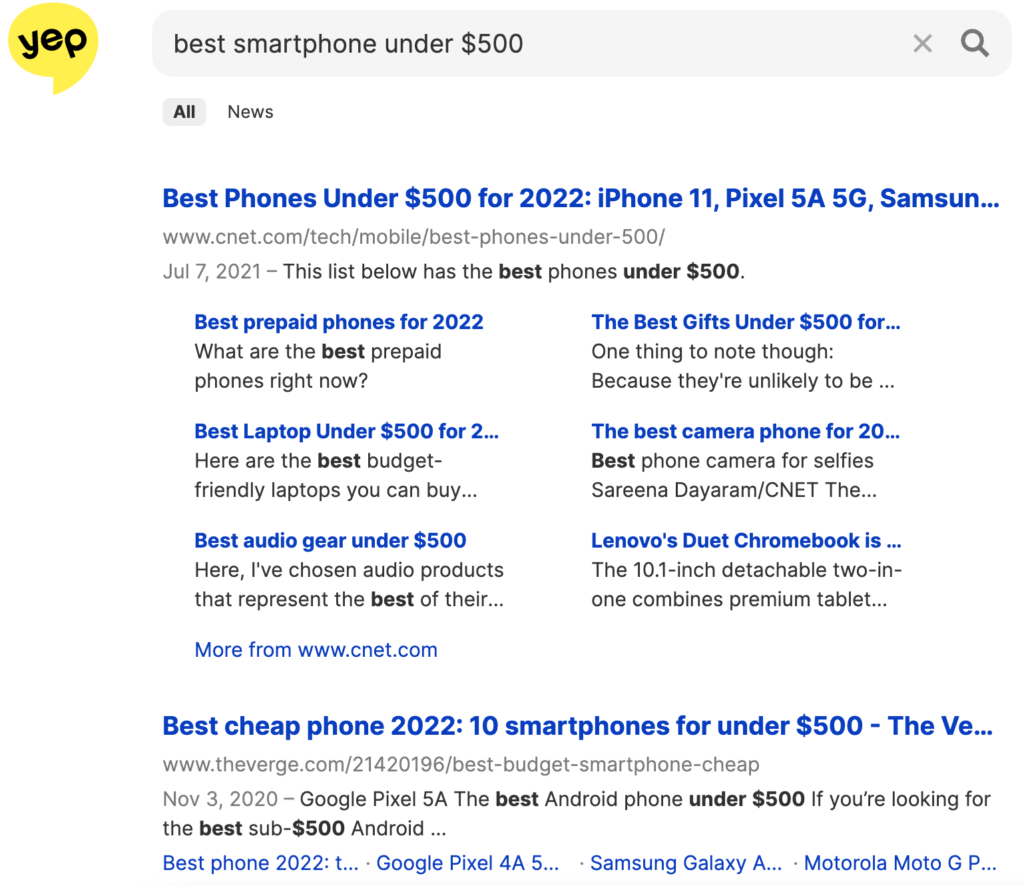 Here again, I'm happy with the results provided so let's move further with location-related searches. I'm in the mood for a pizza and as I'm not the best cook I'd like to order one. I searched on both Yep and Google for "pizza restaurant Bucharest". While the results in Google showed map results along with reviews, Yep's first result was a link on Tripadvisor.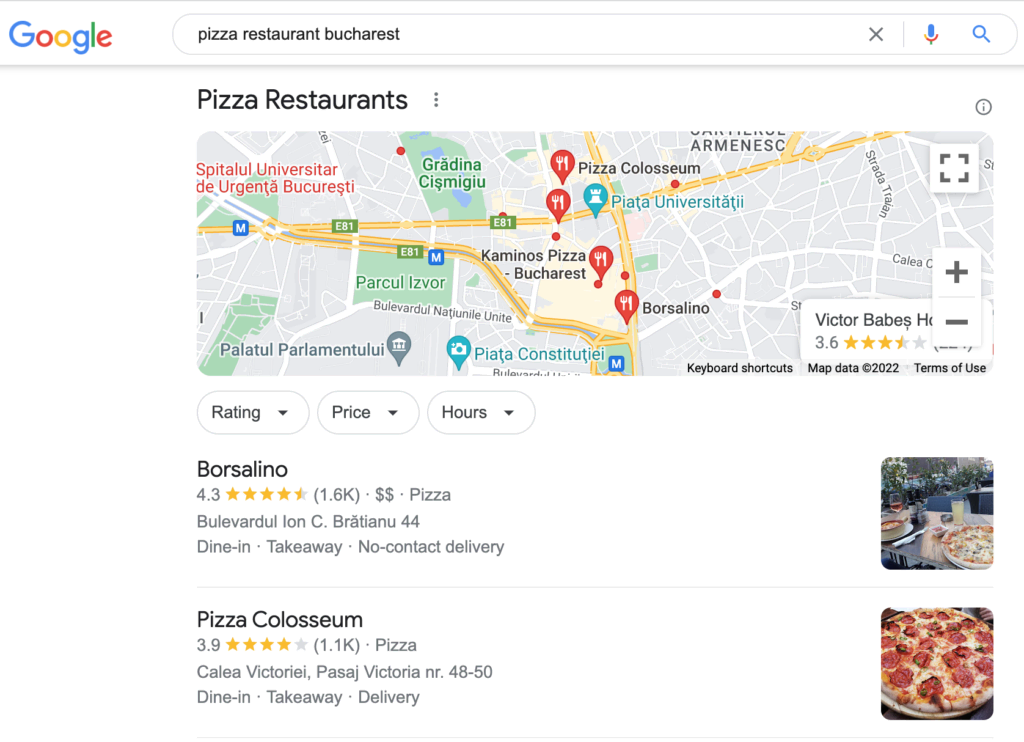 As you can see in the picture below the results in Yep lack showing directly the results but they are offering a good result from TripAdvisor. When we use the query best pizza restaurant near me, Yep doesn't get the location nor show any related information to the location of the searcher.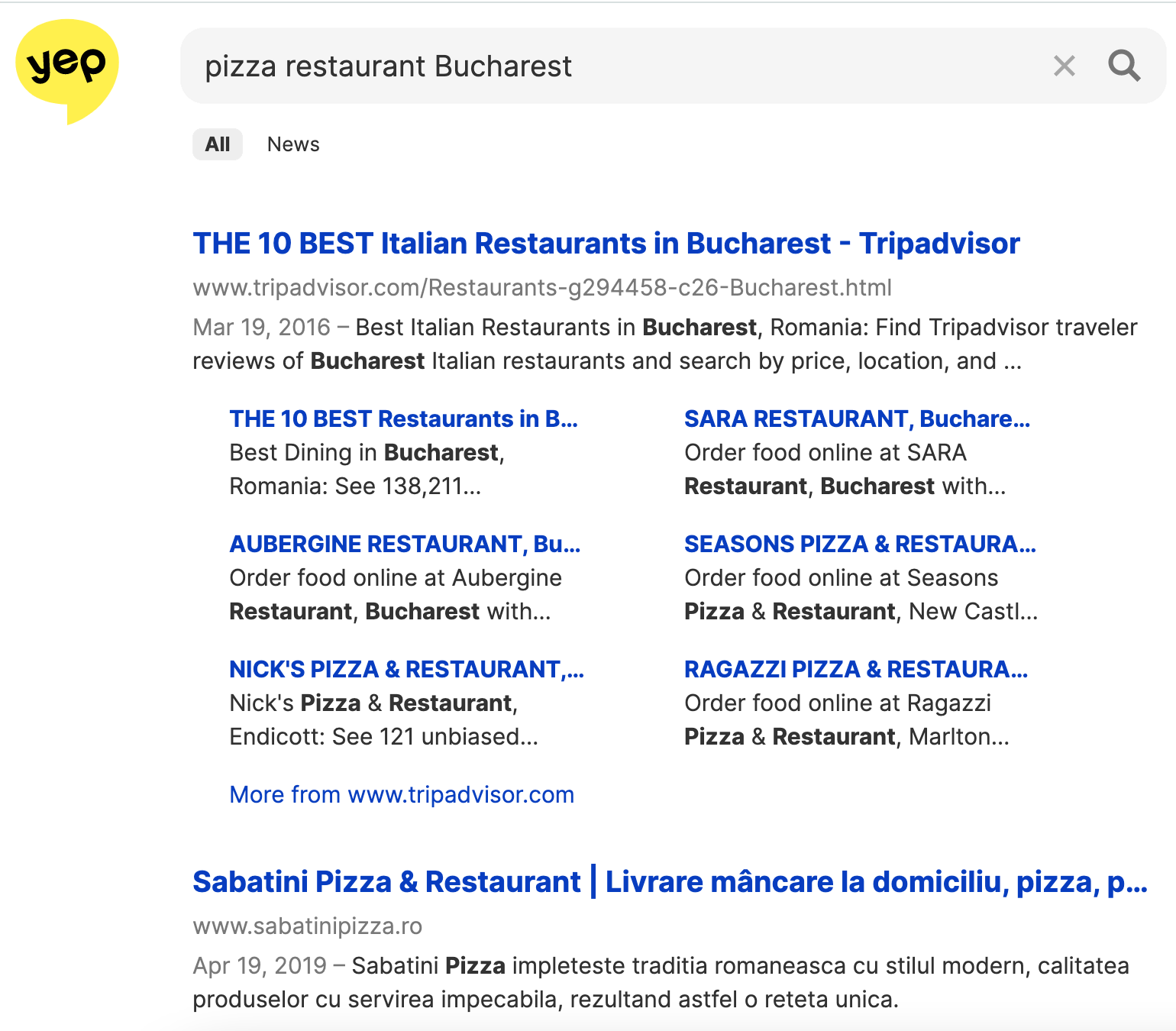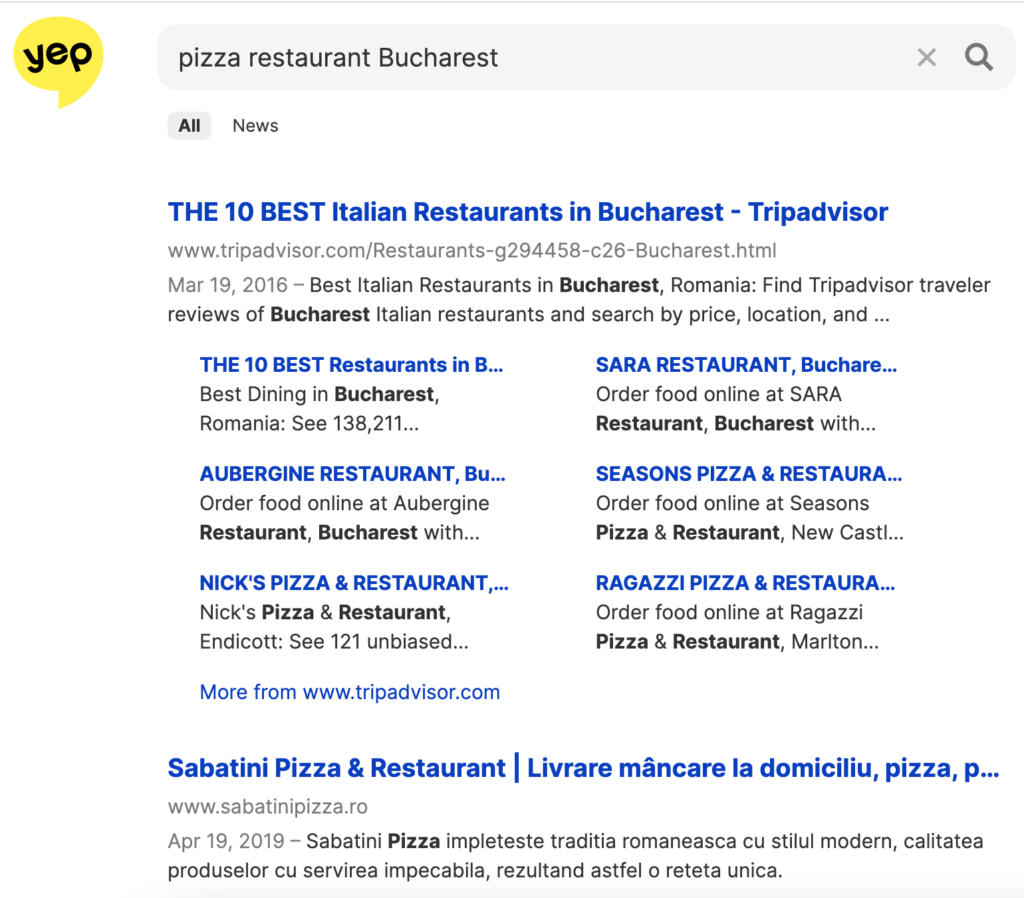 Next, let's do a search for a brand name. When doing a brand search I expect to get the main website of the company in the first 2 results, which doesn't happen on Yep for keywords like "Google", "Facebook" but happens for "Coca-cola" and "Tiktok". I suppose they need more data about search intent before will be able to rank the results accordingly.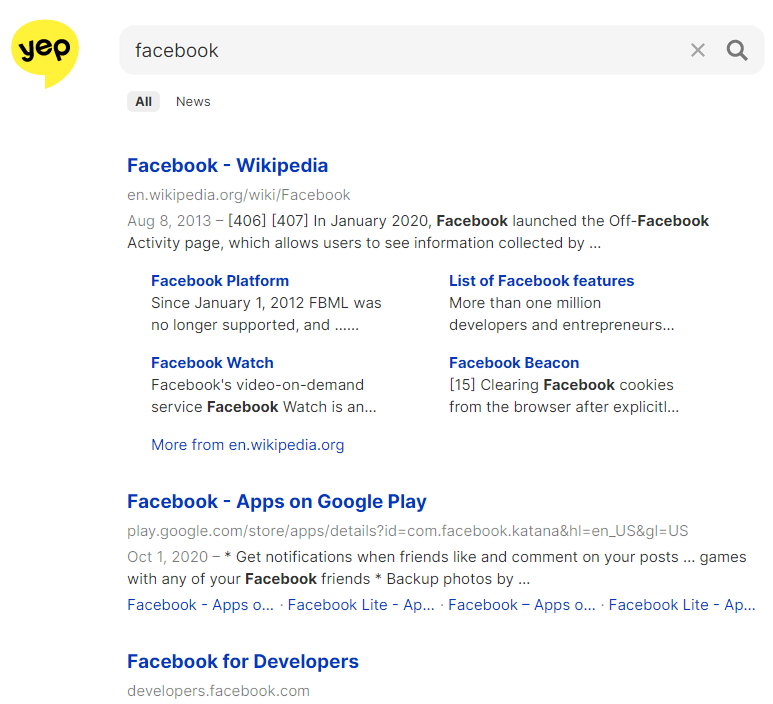 One last search that I would do is related to the news which we know is a time-sensitive result. Not many users are interested in 2 weeks old news right? Or? So I searched for cryptocurrency news on both Yep and Google. The results are below: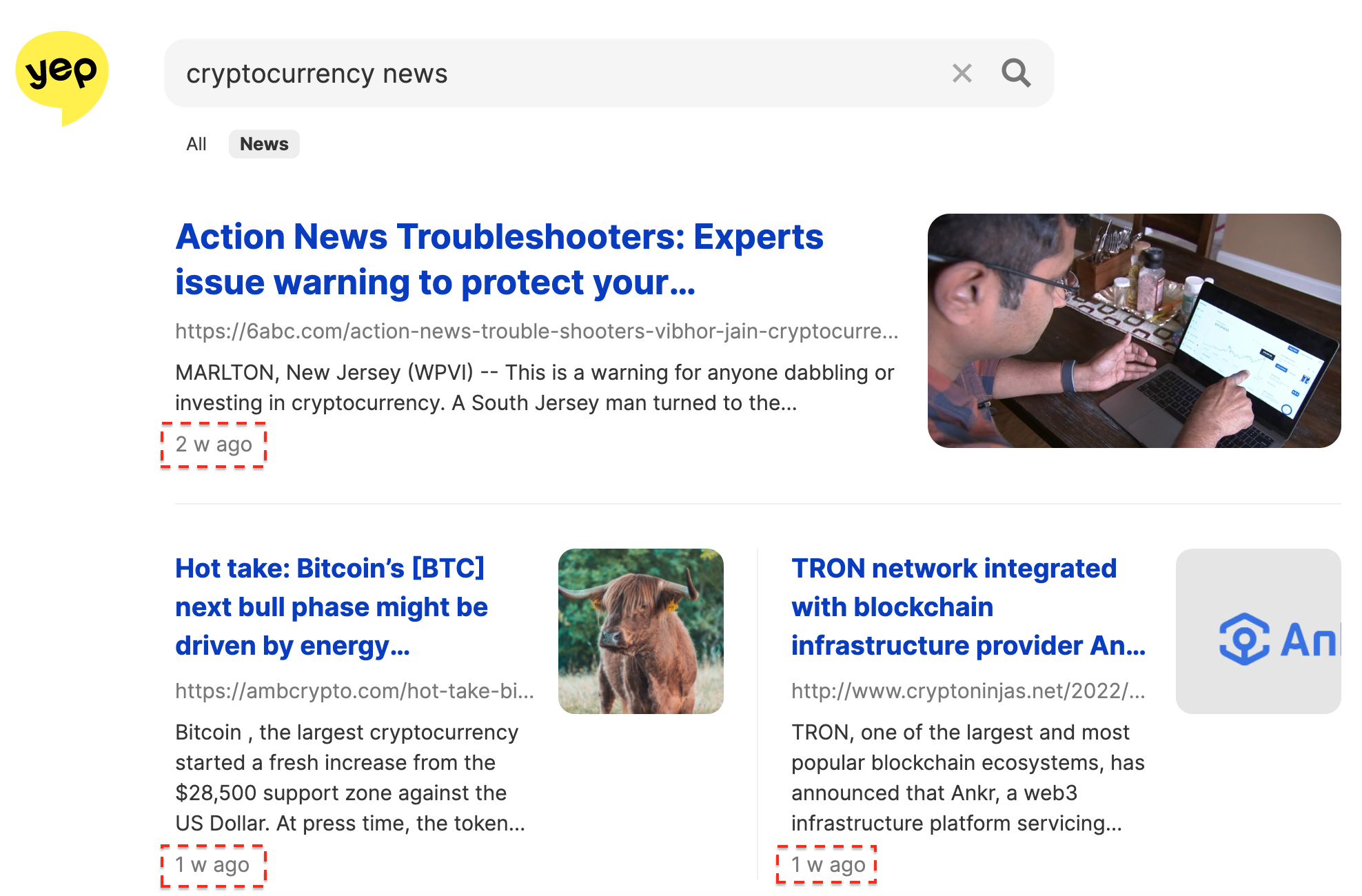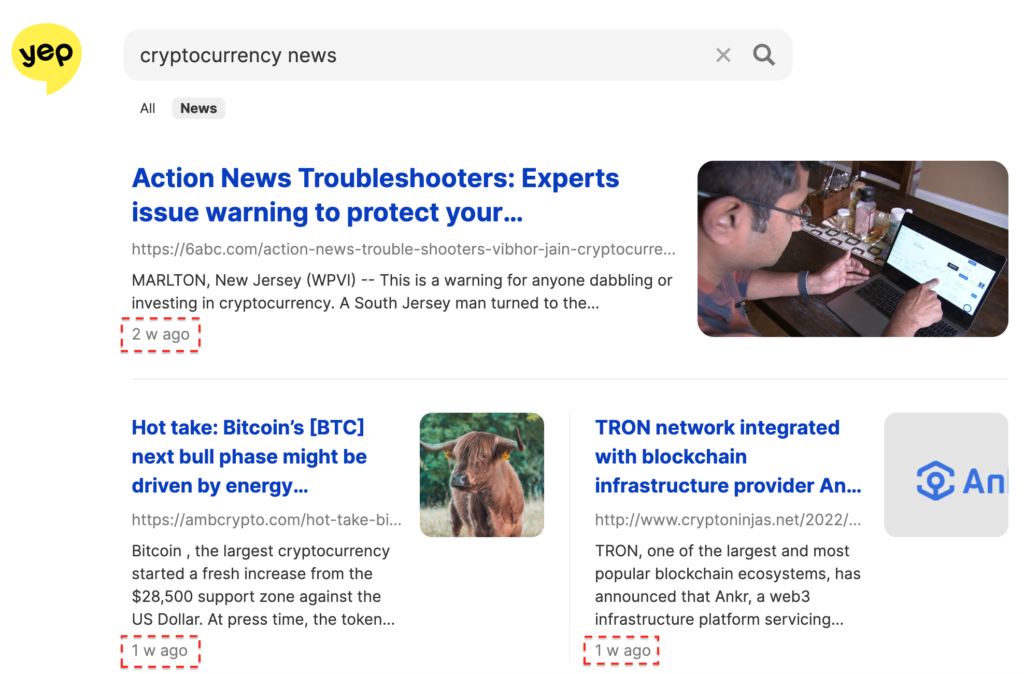 Yep is lacking in showing the latest news as for most of the topics I've tried they should have at least 1-2 weeks' old news. I suppose this will improve when they will crawl the websites faster or maybe will get some partnerships with news publishers.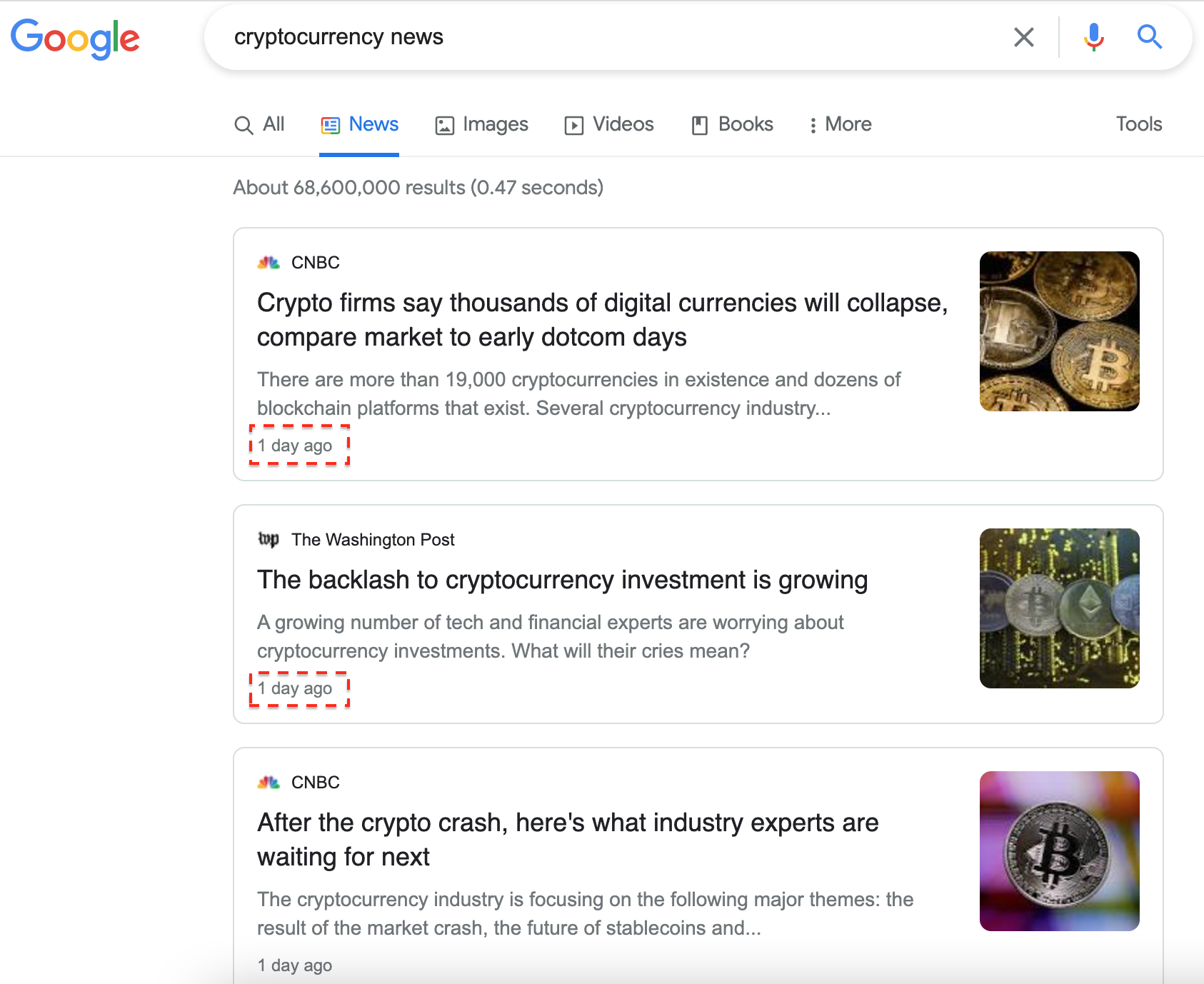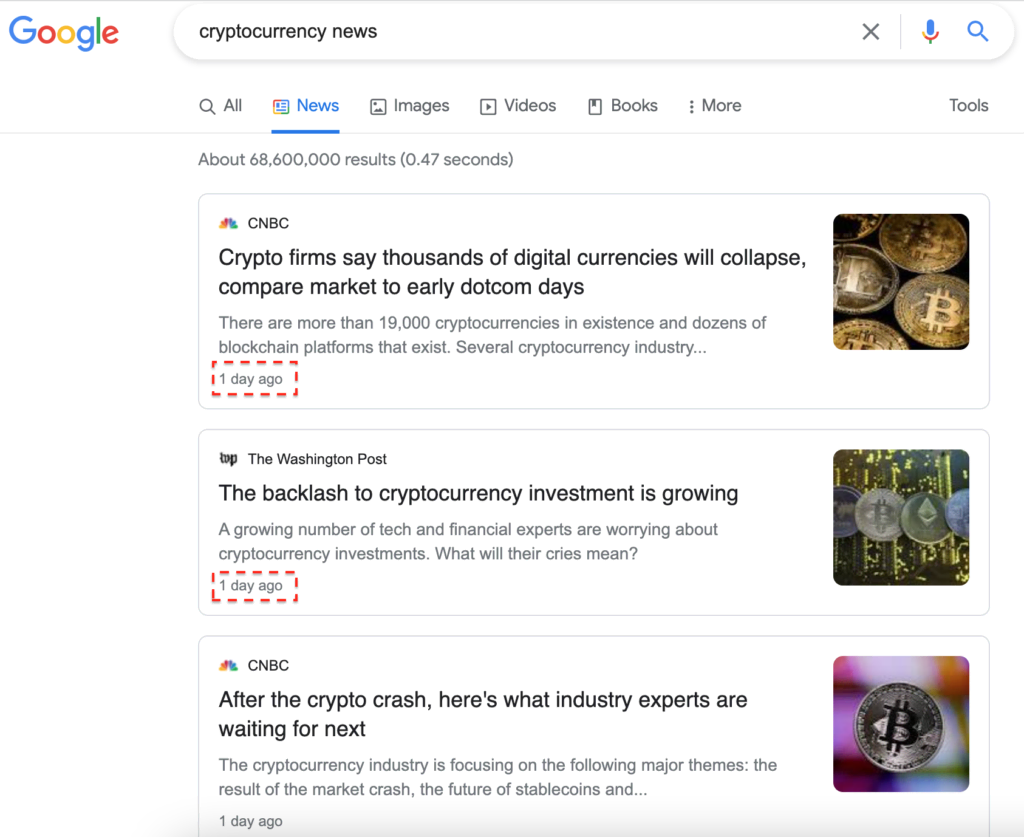 And one last search, I promise. I searched for "monetize" on Yelp. While Google doesn't show us in the first 100 results, yet Yep shows us on the first page with this article: How to monetize your blog.
Most of the results shown by Yep are good enough and can be used and trusted in everyday use however I think they should really improve in local search, branded search and show updated news.
Another possible reason for launching Yep?
While I understand the reasoning of Dmytro for launching Yep — re-democratizing the web and offering a profit share model for content creators, I consider that there is also another reason which is, well, more pecuniary. Let's not forget that he is running Ahrefs, a pretty successful SEO tool that relies on offering quality inside data of the search market for digital marketing agencies and experts.
While Ahrefs is scrapping most of this data from Google and other search engines the information is limited. By having access to their own set of search data provided by Yep they will be able to offer better analyses for user intent on search, identify faster search trends, etc.
Yep PROs and CONs
Yep PROs
Their 90/10 profit share model encourages content creators.
The Ahrefs team has experience in crawling and categorizing the web.
They claim not to collect, store or share any of your personal information.
Most of the searches are reliable.
Yep CONs
The local searches do not bring enough relevant results yet.
The news are outdated.
Conclusion
Glad you could make it till almost the end of this Yep review. Let's draw some conclusions.
 Ahrefs is a solid company with years of experience in crawling and classifying the web. Also, they have the technology and knowledge to create a better search engine. Per their claims, they've invested around $60M of their own funds to create Yep.
I like their profit-sharing model and I think they can create a business around it yet it's too early to say if it's going to be successful or not. What I can say is that considering Google's large market share, and maybe also the new search engine from Apple, the competition in this area is really tough so will not be a walk in the park for them to become relevant. Wish them all the best, however.
I'm going to update this review of Yep as soon as they add new things or improve the existing functionalities.
What's your opinion on Yep?
Do you like it? Are you going to use it?
Let me know in the comments below. Can't wait to read them.