CPA marketing for e-Commerce might be the most scalable and ROI-positive way to get more guaranteed sales. Unlike other marketing tactics like Influencer marketing, PPC, and Youtube Ads, where you pay to advertise your brand with no guarantee of sales, CPA marketing allows you to only pay per sale that occurs at a rate you determine.
Plain and simple, CPA marketing is the next step in performance marketing that ROI-minded marketers are looking for as it puts real business results at the forefront. Fortunately for you, most e-commerce businesses don't know about CPA marketing. It's a hidden gem that can bring you fast results and give you an edge over your competition.
This CPA marketing beginner's guide will walk you through how CPA marketing works for e-commerce businesses, the decisions you must make to get started, and help you build your strategy foundation.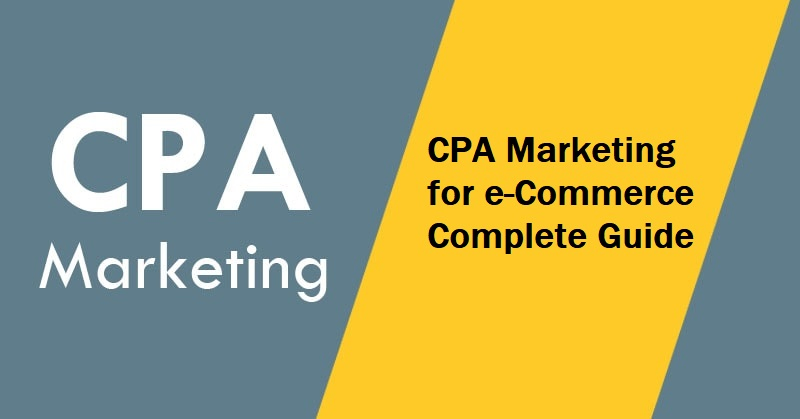 From my experience, CPA marketing works excellently for subscription businesses. I've explained in detail how you can start and grow a subscription e-commerce business.
1. What is CPA Marketing?
CPA marketing, also known as cost-per-action marketing, is a style of the affiliate marketing model. It offers a commission to the affiliate when a specific action is completed. The lead action can be anything from purchasing to getting a quote, watching a video, or filling out a form.
Ecommerce sites around the globe can leverage CPA marketing to create different online marketing campaigns and generate sales. CPA networks then promote these campaigns through affiliates or publishers. The CPA affiliates are paid a fee each time a referred visitor completes the action or offer.
2. How CPA Marketing works for eCommerce?
The CPA model is a simple concept once you break it down into how it works for all the parties involved.
Affiliate or Publisher: The influencer (blogger, brand, business) promotes a company or product to drive traffic to the eCommerce site and make a specific conversion.
Business or Advertiser: The brand desires a partnership with an affiliate to drive quality traffic to the business' website, increase sales, generate leads, or boost conversions.
CPA Network: The platform that brings together the affiliate who wants to make money by promoting products and the businesses that want their products promoted.
CPA Offer: The partnership details (traffic details, payout rate, conversion occurrence) and the landing page or the product page on the e-commerce website where the conversions occur and the publisher is sending traffic.
An CPA Marketing Example
Let's consider an e-commerce website selling backpacks that would like to increase sales without paying an arm and a leg on underperforming PPC campaigns.
We also have a famous blogger named Lisa, who has a very active YouTube channel and a blog with regular readers that share her traveling experiences. She learned how to start a blog to make a living, give traveling advice, and recommend specific brands and products to her audience. She develops a guest blogging strategy, increases web traffic, and builds an excellent audience interested in traveling.
Both the e-commerce website owner and Lisa, the traveling blogger, signed up to a CPA network. The e-commerce shop owner is looking to expand its marketing reach and loves to show its products to Lisa's audience. A CPA marketing network brings Lisa and the backpacks shop together and take care of sales tracking, commissions, payments, etc.
This way, the e-commerce store owner can focus on selling the products. Lisa does what she loves most: creating content for her audience and getting paid for sharing reviews and offers. The CPA network takes care of all the technical things, tracking, fraud checking, processing payments, etc.
What a CPA offer looks like:
Below we have an example of what a CPA offer looks like: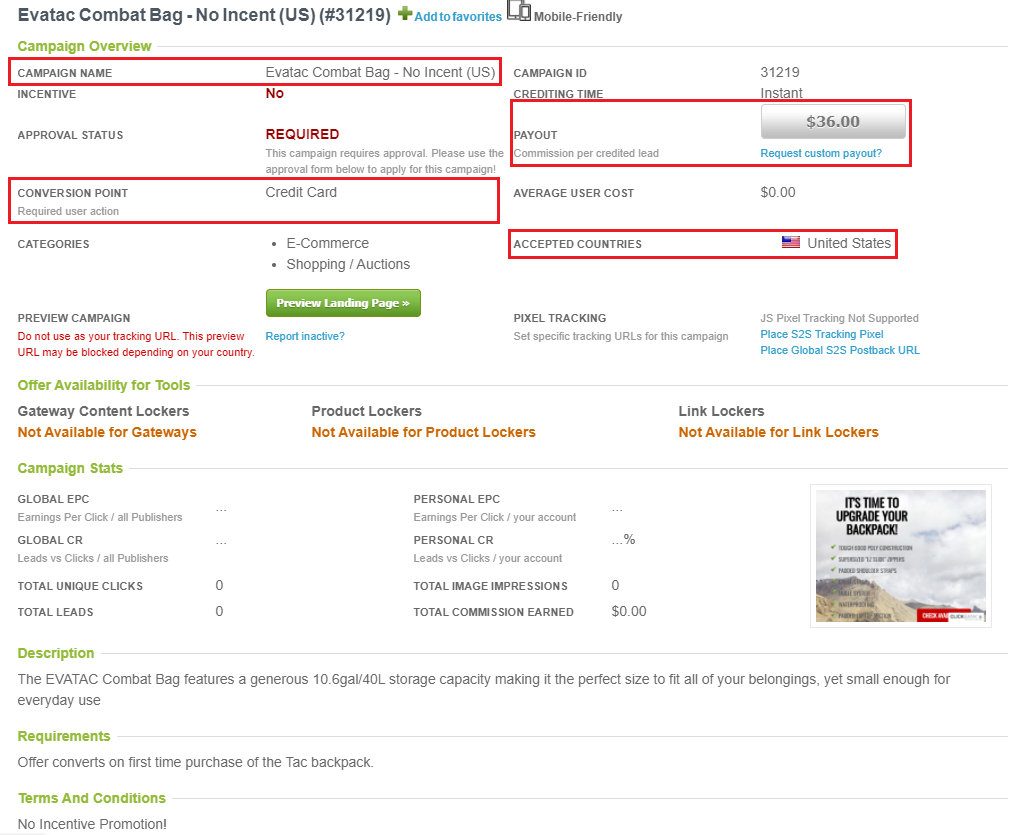 If you are Lisa from the article, check our CPA marketing guide for publishers. This CPA marketing for beginners guide explains what CPA marketing is, what CPA networks you should join, and how to promote CPA offers to make money.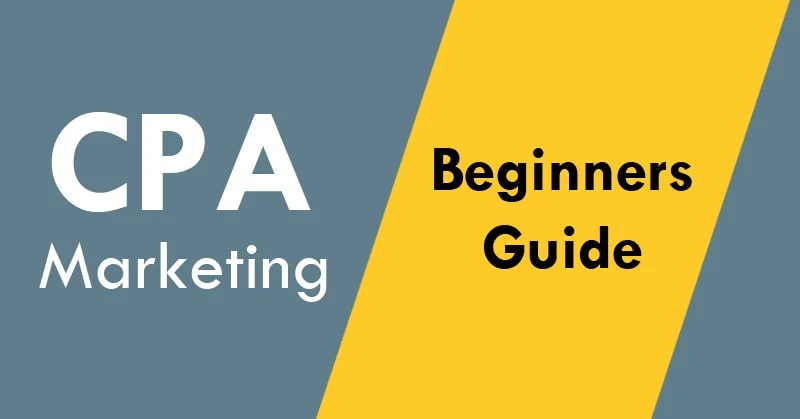 Now that you know how CPA marketing works for e-commerce let's go deeper and learn some CPA marketing terminology.
3. CPA Marketing Terminology
CPA marketing terminology isn't complicated, but you should know a few key terms before launching your first CPA marketing campaign.
Affiliate Manager: A person who manages an affiliate program for a merchant. They are responsible for recruiting, engaging with affiliates, and generating revenue for the merchant.
Category: The niche for which the CPA offer applies (sports, fashion, beauty, health, etc.).
Chargeback: When a sale "falls through" for an action an affiliate has already paid for. Since the sale was never finalized or an item was returned, the previously given commission is deducted back into the advertiser's account.
Commission: The payment an affiliate receives—either a flat rate or percentage—once a successful conversion is tracked.
Contextual link: A text link placed within an affiliate website that links to the advertiser's website.
Conversion rate: The percentage rate at which a particular action is performed. In other words, the number of successful conversions is divided by the total traffic.
Cookies: In affiliate marketing, cookies assign a unique ID to a user who has clicked the affiliate link to an advertiser's site for a specific duration. The affiliate will receive credit for the conversion in this predefined window, typically 30-90 days.
Cost per action (CPA): An online advertising strategy that allows an advertiser to pay for a target customer's specified action.
Earnings per click (EPC): The average amount an affiliate earns every time a user clicks an affiliate link.
Offer page: The webpage where the conversion occurs after a visitor takes the necessary action.
Return on investment (ROI): Refers to the amount of money made with a campaign. It is the revenue divided by the ad spend, multiplied by 100.
4. CPA Marketing for eCommerce PROs and CONs
Here are the PROs and CONs of CPA marketing for eCommerce businesses.
CPA Marketing for eCommerce PROs
It offers a high ROI if it's done right.
It may create a competitive advantage over your business rivals.
You pay only for conversion (sale, lead, install, etc.).
It's straightforward to set up through a CPA network.
CPA Marketing for eCommerce CONs
You will need to assess the quality of conversions continuously.
You will also need to be wary of affiliate theft.
It's a competitive arena, so businesses pay high commissions to get the best affiliates.
Now that we have an overview of CPA marketing for eCommerce businesses let's dive a little bit into CPA marketing's benefits. We will also address later on the CONs and how you can protect your eCommerce business.
4.1. What are the Benefits of CPA Marketing for Businesses?
CPA marketing is extremely profitable when you target the right audience and connect with quality influencers. You will generate a high ROI without losing money on underperforming campaigns. Compared to other eCommerce marketing channels, the cost-per-action formula offers several benefits, including:
4.1.1 CPA Marketing is easy to set up.
CPA marketing is easy to implement if you have your store ready. The first step is to signup to a CPA network. We have several recommendations for you later in this guide. It takes minimal capital upfront to use this marketing technique.
When you partner with a trusted CPA affiliate network, there's no guesswork for getting started. Using your website and choosing a CPA offer, you can immediately begin traffic from affiliate sites.
4.1.2. You pay only for results.
You're not paying for traffic, brand awareness, or other benefits that don't convert immediately. If an affiliate's referrals continuously offer low-rate conversions, diversify your affiliates and shift your focus to a more successful influencer.
4.1.3. High ROI.
Affiliate marketing generates 16% of all online marketing. By Conversant's Affiliate Customer Insights, CJ reveals that customers spend more money purchasing an affiliate's recommendation. This means these marketing campaigns drive a better quality of traffic and offer a better value than most traffic sources.
According to stats, affiliate marketing produces 58% higher average customer revenue, 31% higher per customer order average, and 21% higher average order value (AOV).
4.1.4. Low Risk.
Because no payment is made to the publisher unless a referred visitor converts to a customer or completes a specific task, the risk is low for eCommerce businesses. The cost-per-acquisition marketing doesn't require a considerable investment of time or capital.
However, you should monitor the campaigns to avoid any fraud. Some affiliates or publishers will try to go around the protection methods or campaign terms to make money underdelivering results.
4.1.5. Instant results
Unlike other performance marketing methods like SEO, where you have to wait several months to measure your campaigns' results, when doing CPA marketing, you get immediate results.
4.1.6. Expand Marketing Reach.
Whether your brand is in fashion, electronics, home and garden, pet supplies, beauty, or almost anything else, most business verticals use CPA marketing to scale their brand message faster and more consistently to the largest possible audience.
In every vertical, several affiliate websites are available for partnerships through a CPA affiliate network. This website may not use Google Adsense or other broad advertising methods, so you will reach the affiliates' audience, which you may not have been able to do it otherwise.
5. Top CPA Affiliate Networks for Advertisers
Here are some of the best CPA marketing networks for e-commerce businesses. These platforms built their trust over time and provided knowledgeable affiliate managers, numerous tracking methods, and anti-fraud tools to help you make the most of your budget.
Reputable CPA affiliate networks include:
1. MaxBounty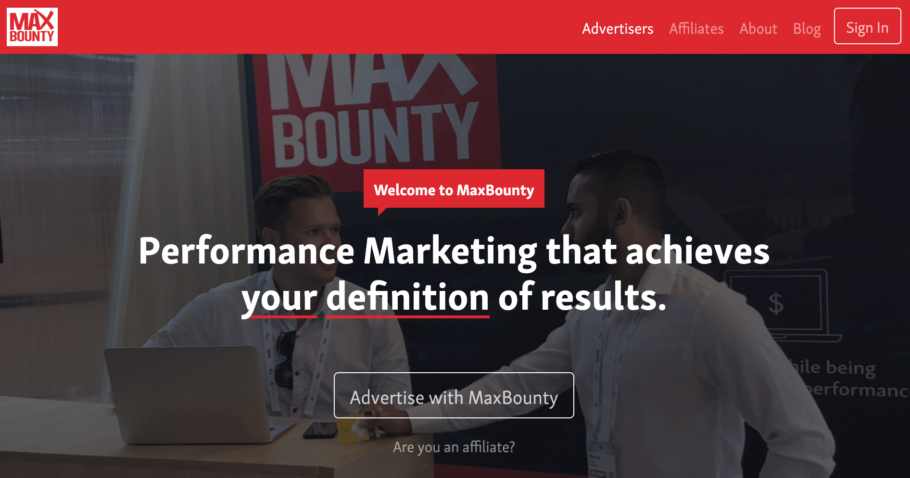 This performance marketing network offers trained affiliate managers focusing on a merchant's marketing needs. There are nearly 20,000 affiliates on the platform, and the affiliate managers are knowledgeable of which partners will be the best fit for businesses and affiliate marketers.
The affiliates are vetted and offer high-quality traffic to the merchant's site. Newbies to MaxBounty have access to a plethora of training material, and the program provides weekly payouts.
2. Perform[cb]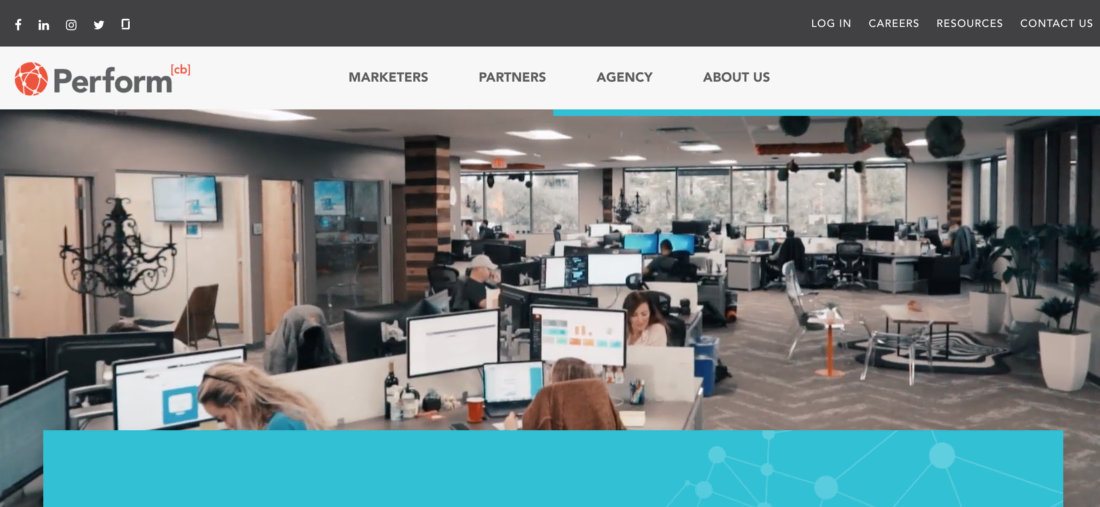 This performance marketing network is ranked the #1 CPA Affiliate Network worldwide. Perform[cb] (formerly Clickbooth and Adperio) has connected Marketers and Affiliates since 2002.
The Perform[cb] CPA network claims its artificial intelligence technology can provide up to 25% increased earnings per click (EPC) for affiliate partners. There are no costs to join Clickbooth as an advertiser.
Advertisers can view traffic performance from each affiliate, and if they desire, can manage budgets, payouts, schedules, and campaigns themselves or allow the Clickbooth team to handle the work.
3. Peerfly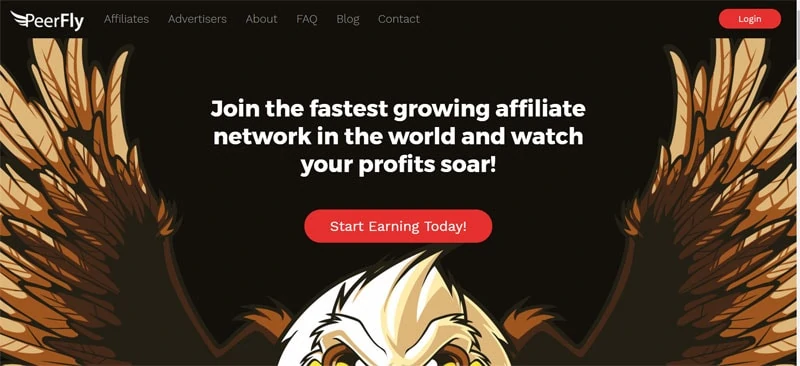 Launched in 2009, Peerfly is a small affiliate marketing company. It was ranked as the second-best CPA network in 2016 and made the top five for 2018. PeerFly offers to match or pay even more than any other affiliate network. The network provides free training for affiliates and payouts weekly, bi-weekly, or monthly through PayPal, Amazon gi cards, checks, bank wire, Payoneer, and Bitcoin.
4. Admitad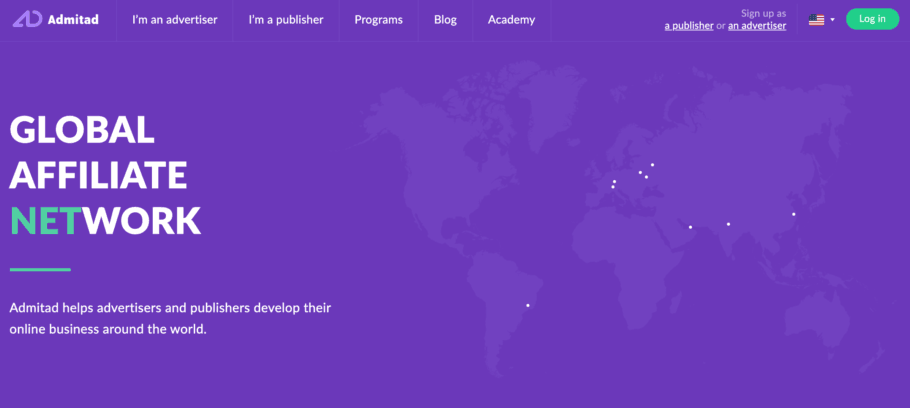 This CPA marketing network claims to have over 520,000 publishers and more than 1,200 advertisers. Admitad network was launched in 2009 in Germany and hosts international offers, giving it a large footprint across eCommerce businesses. Admitad boasts a client-oriented approach with personalized training and other learning options.
Affiliates only need a $10 minimum for payouts and can be paid via PayPal, epayments, and wire transfer. The network offers anti-fraud technologies, cross-device tracking, and deep linking options.
5. Toro Advertising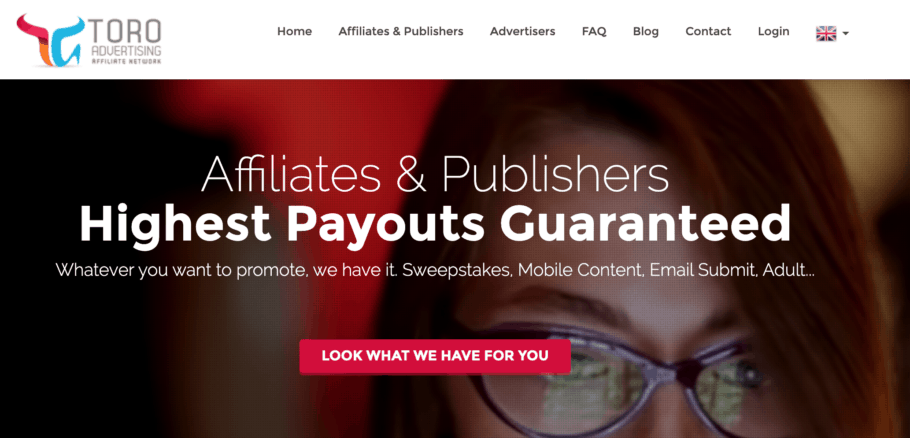 The TORO Advertising CPA network is a performance-based affiliate network with 1000+ exclusive offers. They offer rich media ads, which are the future of advertising. Publishers get on-time payment, and the support is fast. TORO Ad Network uses HasOffers, EPOM, Mobile App Tracking, and AppsFlyer to track the campaigns. With various payment options and less minimum payout, the TORO Advertising network should be a good choice for your traffic.
6. How to choose a CPA Affiliate Network as an Advertiser
There are a lot of CPA marketing networks you can choose from for your campaigns. I've previously shown you the best 5. To get the best CPA marketing network for you, you must look after several things:
6.1 Reputation and transparency.
Transparency and reputation for a CPA network are essential. You should check reviews of the network on sites like TrustPilot, comments left on Facebook and Twitter profiles, and do some searches on Google.
There is one thing that you should understand. Most of these CPA networks receive complaints from publishers when they have issues or get spotted for fraud. I always take them with a grain of salt. So you should sort the reviews and look at those left by other advertisers.
Also, look at other people that used or use that particular CPA network. The better are the names of the other advertisers, the more qualified the CPA network could be.
6.2 Traffic volume.
The established CPA networks out there usually have way more publishers, generating traffic for you and making more sales. Feel free to ask them about their most successful cases – many CPA networks don't mind sharing their success. Make sure the case studies are as close to your niche or situation as possible.
However, quantity doesn't always mean quality. Make the CPA network strongly select sure publishers who bring high-qualified traffic to your website.
Furthermore, make sure that the CPA network uses an anti-fraud solution. As I previously said, fraud is still a major scourge in CPA marketing and the CPA network.
6.3 Terms and conditions of the contract.
It is mandatory to understand who pays who and for what, how the results will be tracked, and which activity is required from the actors of the advertising process as a result of communication with the representative of an affiliate network. Ask for feedback and run away from networks telling you business will take care of itself!
Later in this guide, I will show you what KPIs you should track to maximize your CPA campaign's success.
6.4 Support and Feedback
Good communication between you, the advertisers, and the network's affiliate manager are mandatory to ensure success. You must communicate with each other to make decisions about traffic quality or to have recommendations on the CPA offer terms.
Your trust in your account manager is central in choosing a CPA network. The account manager will be your main partner for your success. Later, we will discuss more the importance of a good affiliate manager.
6.5 Statistics.
You need data reports to help you increase your performance. The CPA platform's data reports should show all information needed on traffic: traffic sources, conversion rate, cost per click, and many other indicators.
The offer review in the affiliate programs' catalog is constantly updated and is an aggregated indicator that helps both publishers and advertisers.
7. How to start a CPA marketing campaign
Now that you know what CPA marketing is, its benefits, and how to choose a CPA network, it's time to start your first CPA marketing campaign.
Let's dive in:
7.1 Define Your Audience for your CPA Campaign
Before delving into any marketing opportunity, a clear understanding of your target is necessary for strategy creation. Without knowing your audience, you will spend more time and money on your marketing efforts while receiving poorer results.
You need to clearly understand which consumers you would like to reach. You only pay for conversions with performance marketing, so the most important metric to understand is CLV or customer lifetime value.
Let's talk about Customer Lifetime Value.
The customer lifetime value is the total worth to a customer's business over the whole period of their relationship. Find out more here. It's an important metric as it costs less to keep existing customers than to acquire new ones, so increasing your existing customers' value is a great way to drive growth.
CLV is notable because it helps measure customer loyalty and satisfaction that tangibly links to revenue. When CLV is high, it will tell you where to continue pushing your efforts. If it's low, it may well be a sign that it is time to reevaluate the products and affiliates you work with.
CLV combined with performance marketing can be a powerful duo because performance marketing's flexibility allows you to adjust pricing to impact CLV easily.
Other helpful things to know about your ideal audience to maximize your performance marketing efforts include:
What device types are your customers most likely to use?
Which traffic channels are going to be the most relevant to reach them?
What locations are you targeting? Do you have geographic limitations or goals?
What does your current customer base look like?
Do any qualities stand out for your top converting customers?
Once you've defined your target audience and understood your competition, you can analyze which CPA marketing pricing model makes the most sense for your goals. With your target market in mind, you can then adjust payouts based on Customer Lifetime Value.
7.2. Choose a CPA Marketing e-Commerce Pricing Model
Today's digital marketer has more options at their fingertips than ever before for user acquisition. Gone are the days when you were limited to choosing between paying for views or clicks, as today's performance marketing world has evolved into one of the endless opportunities.
While, in some instances, paying for views or impressions is still appropriate, the majority of performance marketers find themselves considering these standard pricing models: CPA, CPI, CPE, CPL, CPS, and CPC.
The most common pricing models in CPA marketing:
CPA (Cost per Action) – The marketers (advertisers) only pay partners (publishers or affiliates) when a new user is acquired or a specific action is completed. An action can be anything from a form fill to a subscription, a download, to purchase, etc., as agreed upon by the marketer.
CPC (Cost per Click) – One of the most straightforward pricing models, CPC pays when a user has clicked on an ad and is redirected to the marketer's desired landing page.
CPL (Cost per Load) –This pricing model pays when a user has provided personal details as stipulated by the marketer. Typical personal information collected include name, email, and/or zip code. With this model, lead generation is the desired goal.
CPS (Cost per Sale) –  A pricing model that pays affiliates when a customer purchases a product or service at full cost or via cash-on-delivery. With this model, the advertiser only pays when revenue is driven.
CPI (Cost per Install) –  Specific to mobile apps, this pricing model pays publishers when a user installs and opens an app. It is one of the most widely used models for mobile user acquisition campaigns.
CPE (Cost per Engagement) – Across the performance marketing industry, CPE is often used for post-installation events within mobile apps. In most CPA networks, this model pays when a user has completed an action within an app after installation, including events such as a registration or in-app purchase.
The CPA affiliate marketing method is advantageous for businesses because they don't pay unless a successful conversion is made.
CPA Marketing Pricing Models Comparison
Here is a comparison between these CPA Marketing pricing models so you can decide easier which one is the best for your business. Most of e-commerce businesses will choose CPS so that you will pay only for qualified sales.
You can try the CPL method if your products are not common or have a different sale approach. You will pay way less for leads and convert them through inbound marketing and marketing automation.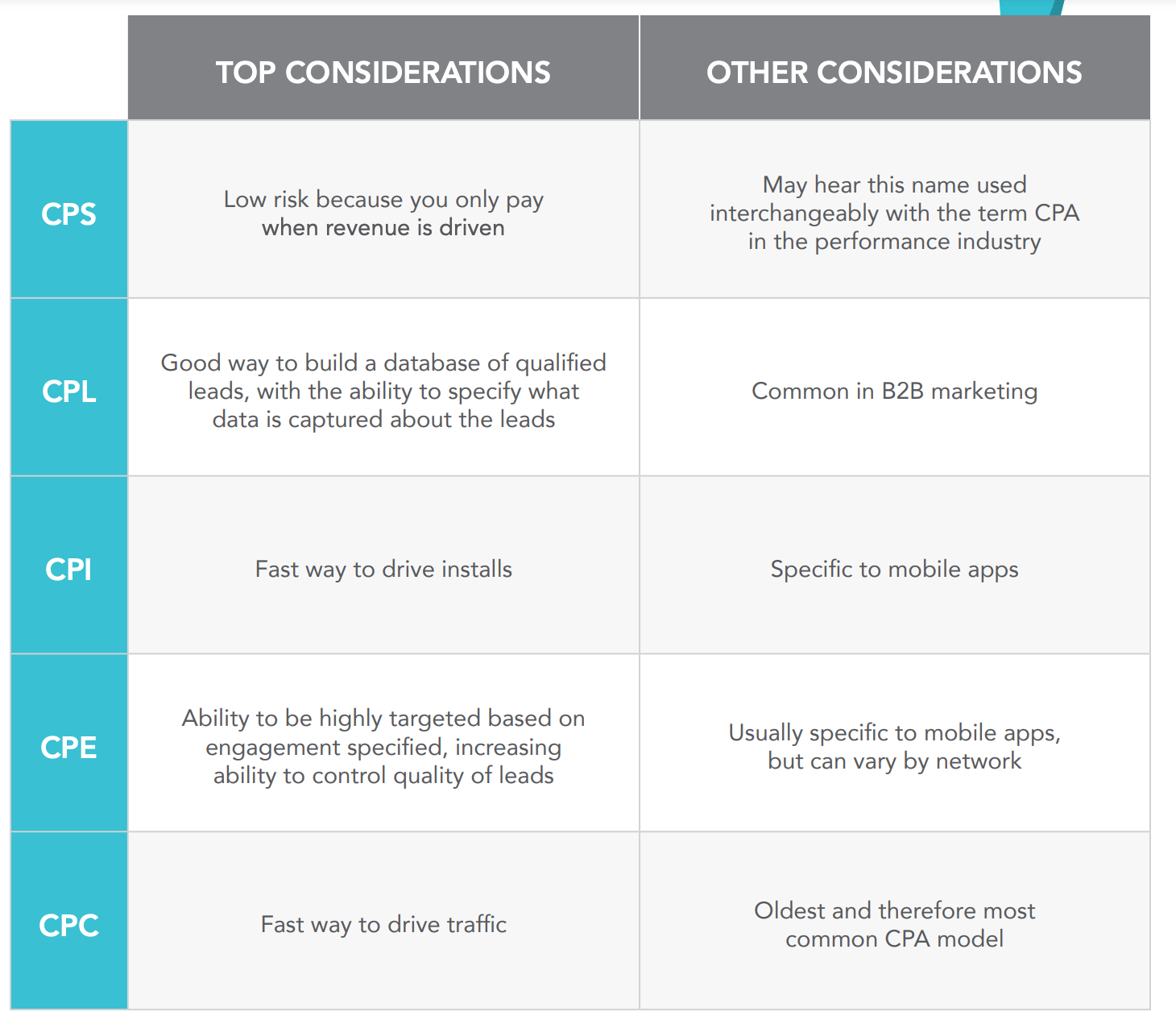 Now that you have an overview of the CPA marketing pricing models, it's time to check some of the best CPA marketing networks for advertisers.
8. CPA Marketing Tips & Best Practices
CPA affiliate marketing is not a "set it and forget it" method. You must invest time cultivating a relationship with your CPA affiliates to create a strong conversion funnel to improve your conversion rates.
To drive success through your CPA marketing strategy, try these tips:
8.1. Consider hiring an Affiliate Manager.
To get the most out of your CPA marketing efforts, you need a dedicated in-house resource – a person who can recruit new CPA affiliates, engage with website owners, send them new promotions, and drive consistent revenue for your site. That's where affiliate managers come into play.
Affiliate Managers can provide help for affiliates by taking the following actions:
Review affiliate offers and provides insight into strategic changes.
Offer insight on what types of affiliate links or ads to use to optimize conversion.
Provide tips on content that will effectively promote the merchant's products.
Send product updates and new creative to CPA affiliates.
Provide commission bonuses and incentives for high-performing CPA affiliates.
Affiliate Managers can provide help for advertisers by taking the following actions:
Connect you with and recruit the top-performing affiliates in your niche.
Brainstorm new promotional ideas for particular products.
Send consistent brand messages and product updates to the CPA network.
Negotiate affiliate contracts, oversee ROI, and compare your affiliate program to others to stay competitive.
Guide you with creatives that partner well with the best affiliate programs and websites.
Deal with taxes and set up your accounting services.
8.2. Avoid CPA networks with bad reviews.
As with any online money-making opportunity, CPA marketing's downside is the questionable networks with shady practices. Before you jump on board with any CPA affiliate marketing network, you should read their reviews.
Several websites collect reviews for CPA networks. Odigger and AffPaying offer CPA network reviews, so you know which are worth your time and which ones you should avoid.
Remember that no network will have a 100 percent satisfaction rating, so one or two complaints shouldn't scare you.
The most popular negative reviews topics of a CPA network include:
Lack of payment (please note that even highly reputable CPA marketing networks may withhold payment for specific reasons, so review the network's policies before signing on).
Unhelpful affiliate managers.
Difficulty signing up for network or using the platform.
8.3. Utilize Native Advertising.
The days of embedding ugly, in-your-face banners across your website's header are over. It doesn't take blaring advertisements to convert customers. Native ads, or those that resemble your website's color, layout, and theme, are among the marketing trends to watch in 2021.
We've just written a complete native advertising guide. Read it to find out what native advertising is, how you can benefit the most from native ads, what native ad networks you should use, and how to start and manage a campaign.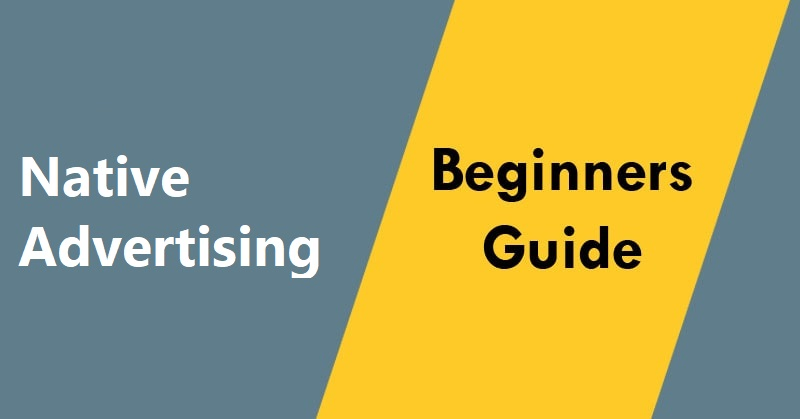 Advertisers spend 77% of all mobile display ad dollars on native placements. Integrating your advertising into a high-quality web design will offer more conversions, as native ads result in two times more visual focus than banner ads.
9. CPA Marketing KPIs
If the KPI word doesn't ring any bell well, these are Key Performance Indicators. A Key Performance Indicator is a measurable value that demonstrates how effectively a company or project achieves key business objectives. Find out more here about KPIs and how you can use them to measure your actions' results.
To get the most out of your CPA marketing program, it is essential to set clear KPIs and measure their performance. By tracking and measuring key metrics, you can determine your CPA program's level of success.
9.1 Measuring Performance Marketing Results
Conversion Rate (CR) – The rate at which sales are generated or leads are acquired after a click on an advertisement. The CR helps show your CPA promotional methods' overall effectiveness and the quality of the user experience.
Average Order Value/ Average Order Size (AOV/AOS) – The average order value can help measure the average revenue per order. It is also essential to compare your CPA marketing to your other marketing methods.
Return on Investment (ROI)/ Return on Ad Spend (ROAS) – These calculations assess your CPA marketing campaign's overall effectiveness. They compare how much you spend to how much revenue you generate from that spend.
Reversal Rate – Also known as a chargeback rate, this is your gross sales vs. net sales number. A high reversed sales rate could indicate that your brand or service is not being represented correctly to your target audience.
Incremental Sales – In terms of CPA marketing, cumulative sales are conversions (orders, installs, subscriptions, etc.) that would not have been achieved if the specific marketing or promotional activity had not occurred.
9.2 Diagnosing Underperforming KPIs
A significant step in your success with CPA marketing and performance marketing, in general, is to identify underperforming KPIs and campaigns and improve them or close them so you can focus on the ones that bring value.
Here is a list of underperforming KPIs you should track and several tricks to improve them:
Low Conversion Rate (CR)
If you get a low conversion rate, it's time to debug. Look at ad copy, creatives, landing page quality, forms, and targeting. You should ask yourself if you're putting the right message out to the right audience in the proper format.
Reduce the barrier to entry. Maybe you are asking too much. Sometimes we get greedy with the data we're collecting or overcomplicate things. Reduce the number of pages, text, and form fields a lead has to fill to be a customer.
There are many articles and tutorials about improving your ads' conversion rate.
Here are some:
Low Average Order Value/Average Order Size (AOV/AOS)
Does your affiliate marketing collateral align with the number of products you want to sell? If you want higher-order values, consider equipping affiliates with upsell opportunities they can promote.
Don't ignore seasonality. Are you incentivizing affiliates to promote specific products during the year that consumers are looking to purchase the product? Not capitalizing on seasonality is a big miss, as this is an easy way to get timely, relevant offers in front of your audience. You should take into account several occasions that can bring you a sales boost:
May 10th – Mother's Day
June 21st – Father's Day
August 1st – Labor Day
October 21st – Halloween
November 26-29th – Thanksgiving and BlackFriday
November 30th – CyberMonday
For more dates and details, check this article.  A couple of months ago, we wrote a detailed BlackFriday and CyberMonday Affiliate marketing guide. Give it a read to find out how to maximize your sales during these shopping frenzy days.
Low Incremental Sales
Think about channel differences: Are you treating affiliate marketing efforts differently from traditional ones? Consider how leads from affiliate sources might differ from those from other sources like paid search ads or social media.
Are these leads as familiar with your brand? Are they at the same stage of the funnel? If not, optimize your assets to align with those things.
High Reversal Rate
Is your brand or service being represented correctly to your target audience? If your message isn't resonating, take a step back and ensure people are clear about what to expect after interacting with your ads.
Low Return on Investment (ROI)/Return on Ad Spend (ROAS)
Do A/B testing. Test different products and offers frequently. However, don't over-invest the budget on experiments. Experiments should have a clear goal and be overly focused on improving elements aligned with enhancing conversions.
Follow the data. Optimize based on data values. Avoid basing campaign improvements on vanity metrics and focus on metrics that correlate with your goals. For example, if you want to drive conversions, use engagement and CTR, not likes and views.
10. 2021 CPA Marketing eCommerce Trends
Following the hottest CPA marketing trends in 2021 will increase your revenue and help create a strategic approach for next year's digital marketing plan.
Statista estimates that the US affiliate marketing spend will hit $8.2 billion by 2021. Also, over 33% of marketers feel affiliate marketing is one of the strongest forms of acquiring new customers. So if for some reason, you ignored CPA marketing till now, you should take it seriously ASAP.

2021 CPA Marketing Trends
CPA marketing is expected to expand to developing countries in 2021 and beyond.
CPA marketing should have a focus on a copy rather than pop-ups and headlines.
Influencer marketing will begin to overlap with CPA marketing, giving many new eCommerce businesses even more reasons to join CPA affiliate networks.
Ecommerce businesses will shift a portion of their budget from traditional marketing (PPC, social media, and banner ads) to affiliate and performance marketing.
Reliable CPA affiliate marketing networks will continue to increase transparency and offer the data-driven information that clients demand.
Major Takeaways
CPA marketing is the next step in performance marketing. Fortunately for you, most e-commerce businesses don't know about CPA marketing. It's a hidden gem that can bring fast results and give you an edge over your competition.  It's also a way to scale and distribute your brand message while building strong relationships with partner websites.
For affiliates and publishers is also a win. They can choose offers that mirror their brand and website, allowing them to monetize content on their site with banners and contextual links.
If you want to expand your website's reach, maintain a strong return on investment, and feel a real business impact, incorporate CPA marketing into your strategic plans, SEO, and PPC.
Want to know more about CPA marketing? Take one of the recommended CPA marketing courses.
Further readings on CPA and Affiliate Marketing for eCommerce.
Now you know how to use CPA marketing for your e-commerce business. Do you consider it for your website?
Have you tried It or have questions? Let us know in the comments below.