Our last post discussed about generating word-of-mouth marketing for your eCommerce business. Your customers trust recommendations from friends and family more than any ads you put out, so directing your efforts towards generating word of mouth is more profitable.
One of the strategies we discussed was setting up an affiliate marketing campaign. Ideally, customers should be raving about your store and products already, but a good affiliate program makes it much easier for them to spread the word about you.

Some companies have spent years perfecting affiliate marketing strategies, and you can learn a lot only by studying their successes and mistakes.
But what's affiliate marketing?
Affiliate Marketing is a type of marketing in which a business rewards its affiliates via compensation for driving sales/leads.
Affiliate marketing can earn revenue for a small business like a web publisher. Small businesses can use this model for marketing their products. Experts from Statista predict that spending on affiliate marketing could hit USD 8.2 billion by 2022.
Here is a complete guide for beginners on affiliate marketing. Please read it to understand what affiliate marketing is, choose a niche, find lucrative affiliate programs, start an affiliate marketing blog, and get paid from affiliate marketing programs.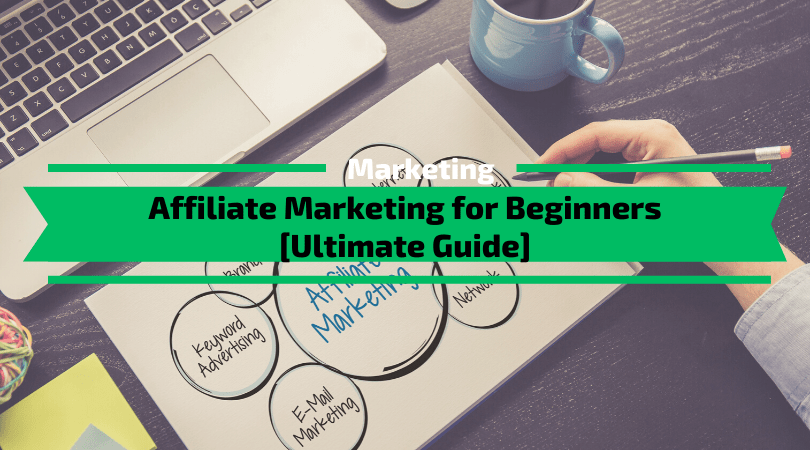 Affiliate Marketing PROs and CONs for Companies
In a nutshell, here are the PROs and CONs of affiliate marketing for companies:
It offers a high ROI if it's done right.
It may create a competitive advantage over your business rivals.
You pay only for conversion (sale, lead, install, etc.).
It's straightforward to set up through an affiliate network.
It can be easily scaled up.
You will need to assess the quality of conversions continuously.
You will also need to be wary of affiliate theft.
It's a competitive arena, so businesses pay high commissions to get the best affiliates.
Now that you have an overview of the PROs and CONs of affiliate marketing for companies let's see some real examples of businesses that skyrocketed using affiliate marketing.
Companies that grew through affiliate marketing
Let's look at eleven companies that have grown on the backs of their affiliate programs.
Whether you're a small business or a large corporation, there's hope for your affiliate program. Just ask the folks who launched programs for the following companies:
#1. Uber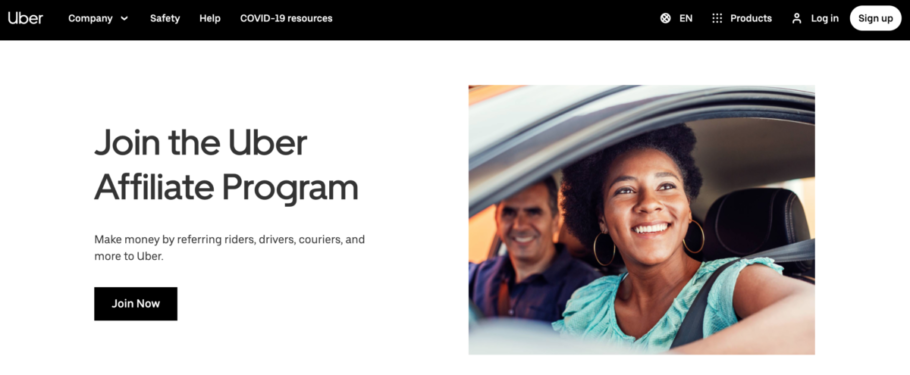 With cars in more than 63 countries worldwide, Uber is officially one of the world's leading ride-sharing services. How has it grown so quickly? After all, it's only been a company since 2009. If you guessed affiliate marketing, you're correct (partly).
It wouldn't be right to say that all of Uber's success is contingent upon its affiliate program, but you'd be right to give it some of the credit.
Uber Affiliate Program
In the beginning, Uber had a double-sided incentive program, with both parties getting a $10 credit when new users signed up. Since then, Uber has made the program even friendlier by offering $20 credits to the referrer and referred. With more than 8 million users and 3 million drivers in over 700 cities, it's safe to say that Uber is doing something right.
Four Corners investigates how the company has been outfoxing regulators and outmuscling its competitors worldwide in the following documentary.
#2. Airbnb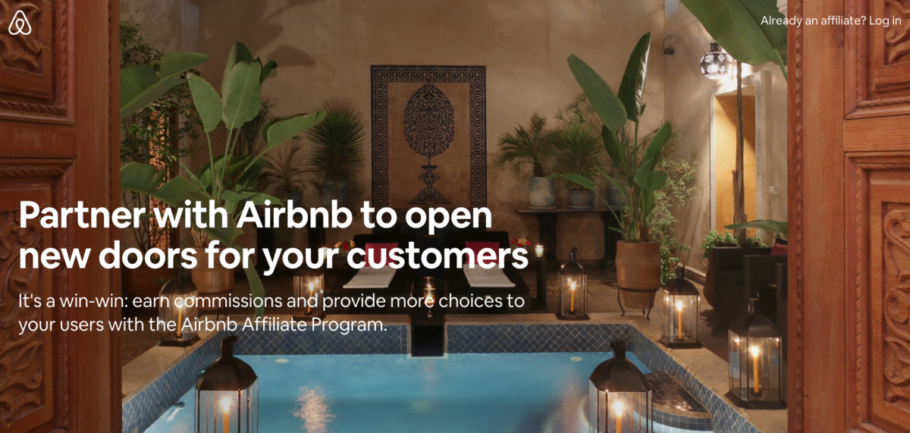 In 11 years, Airbnb went from being a company that rents three mattresses to a company that counts, before the pandemic, 150 million users, arranged 2 million bookings per day, and whose value is estimated at $100 billion after the last IPO.
Airbnb takes its referral program very seriously. After their first attempt failed, the second system reportedly took a five-person team three months and 30,000 lines of code to develop. However, it appears to have paid off. Before the coronavirus pandemic, the company was worth an estimated $38 billion, and much of the business is indebted to the referral system.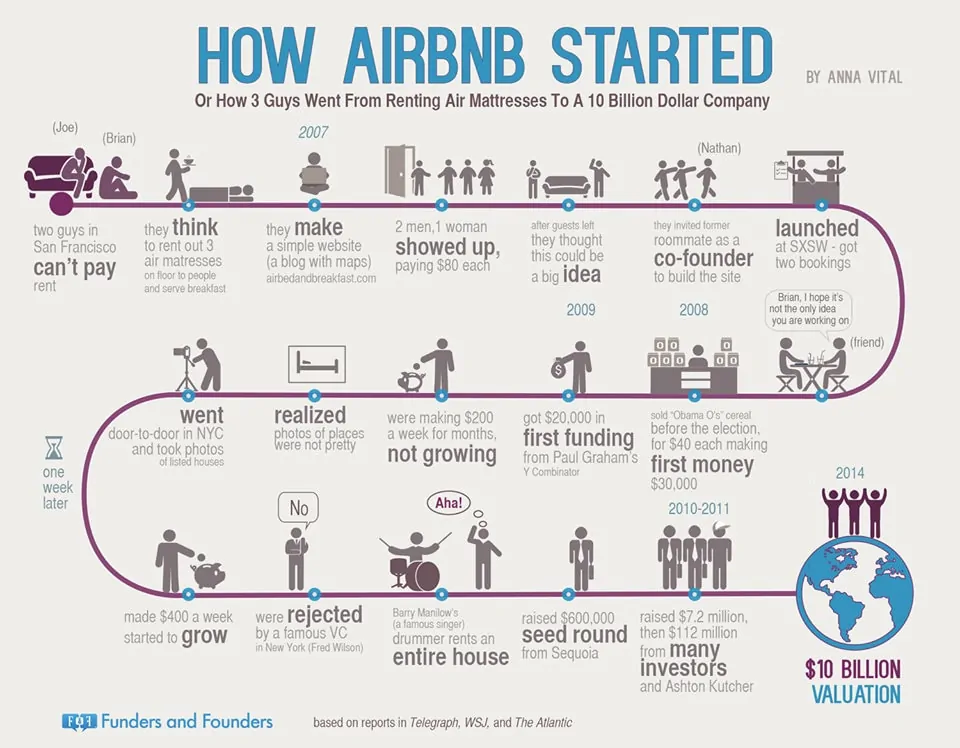 Airbnb Affiliate Program
Their system works by giving users custom referral codes and encouraging them to share their codes with potential users by giving the referred a $25 credit. Even better, the referrer gets a $25 credit when the new user makes a qualifying reservation as a guest and $75 more when they make a qualifying reservation as a host.
#3 Amazon

If Airbnb lost more than half of its value during the pandemic, the company would be skyrocketing. I'm talking about Amazon. Consumer spending on Amazon between May and July was up 60% from the same time frame last year, according to the financial data firm Facteus. The company has an extraordinary power of 38% of the e-commerce market.
Here is an inside look at how Amazon CEO Jeff Bezos built one of the largest and most influential economic forces globally — and the cost of Amazon's convenience.
Not many know that Amazon derive almost 40% of its revenue through Affiliate Marketing, according to this report, which is a little bit outdated, being launched in 2013. SimilarWeb, an online competitive intelligence tool, attributed in 2018, 22% of traffic to Amazon.com to "Referrals." Multiply that 22% by the estimated 2.3 billion visits, equating to 500 million visits per month.
Amazon Affiliate Program
Amazon's affiliate program pays affiliate sites based on the number of people they send to Amazon, making purchases on the site within 24 hours. Check our complete guide on how to monetize your blog with Amazon associates.
Please read it here to learn what Amazon Associates is, its PROs and CONs, how to signup and get approved, find a profitable niche, start a blog, and get paid.
#4. Target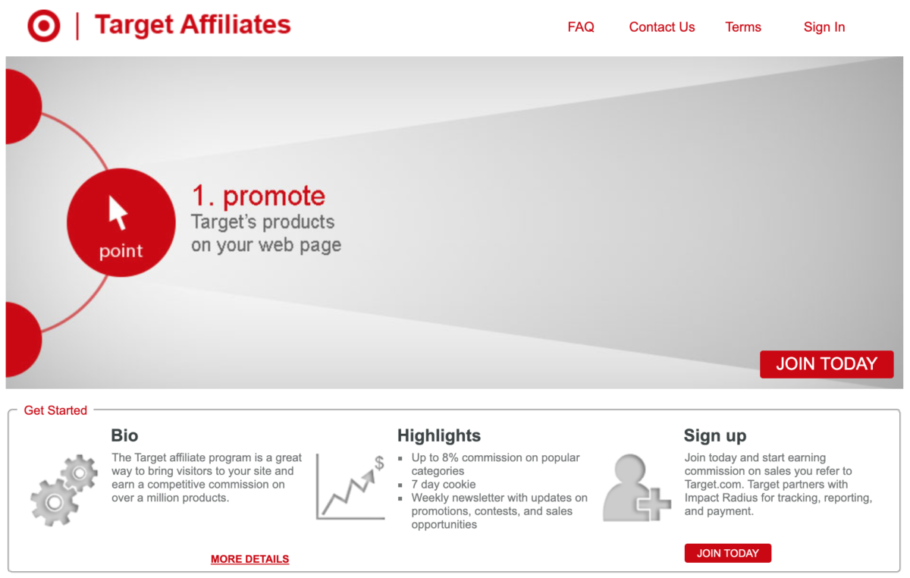 Similar to Amazon Affiliates is the Target Affiliate Program. Target is another big business with a wide variety of products, making it easy for affiliates to link naturally to items within their content.
The challenge is that Target has many physical locations. So if someone sees an item on an affiliate's page, they might choose to buy it in-store themselves, leaving the affiliate without commission.
However, since Target offers free and convenient shipping (above a certain amount), many customers will opt to make their purchases immediately.
#5. Lyft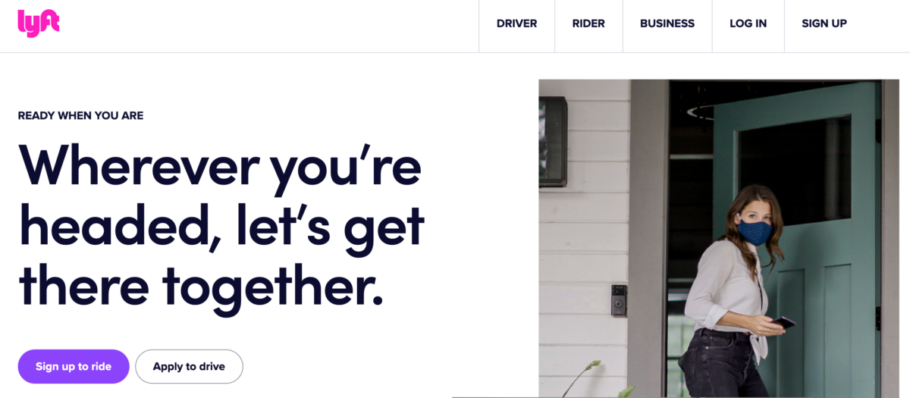 Not to be outdone by Uber, Lyft also uses a referral program to incentivize existing users to attract new customers. They also started with a $10 two-sided credit but now offer even more liberal rewards.
Lyft Affiliate Program
According to the most recent offer, referring one friend gets you a $20 credit; two friends equals a $60 referral credit and $25 bonus credits. If you refer five friends, you will amount to a $100 referral credit and $50 bonus credits, and ten friends equal a $200 referral credit and $100 bonus credits.
One of the Lyft referral program's genius aspects is that the referee must take their first ride before either party is rewarded. This limits the risk for Lyft and ensures that the referral is profitable.
#6. Zulily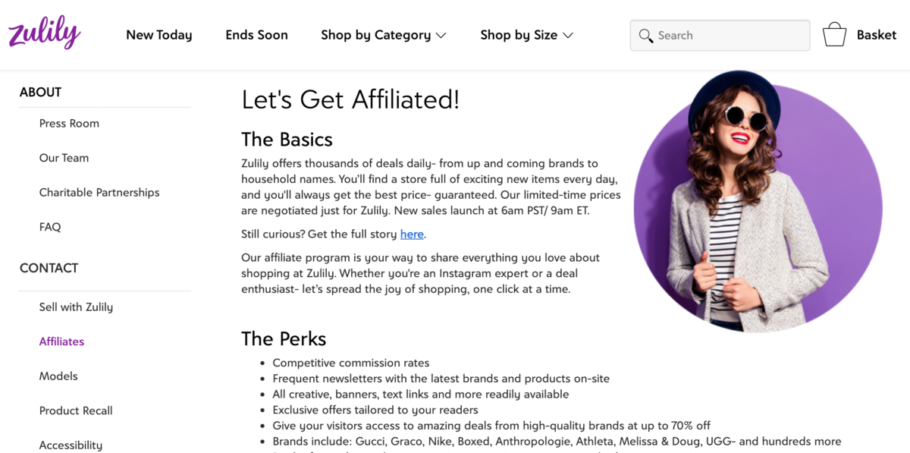 Zulily offers thousands of deals daily- from up-and-coming brands to household names.
They have an excellent copy and a simple-to-follow call-to-action that makes the process of sending a referral easy and quick. Zulily breaks it down into simple steps and already has a well-crafted email waiting for the user to send.
#7. Match.com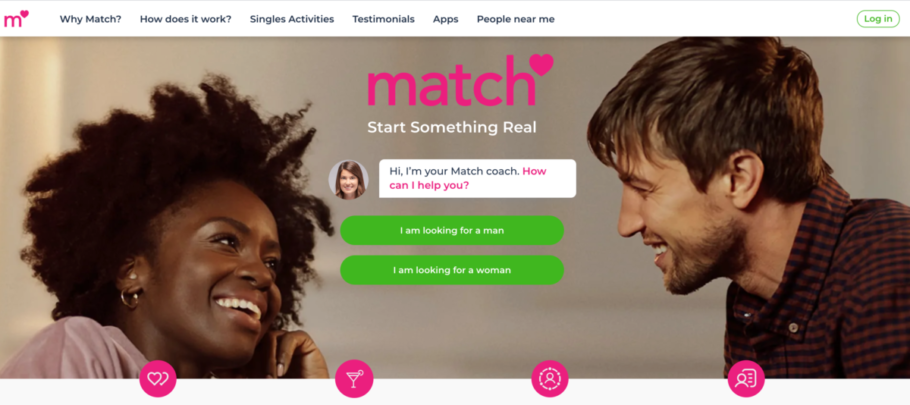 Launched on the Web in April of 1995, Match.com helped pioneer the online dating industry and now services 24 countries and territories and hosts websites in 15 different languages.
Do you know that Match Group, Inc owns and operates a global monopoly of all major online dating services, including Tinder, Match.com, Meetic, OkCupid, Hinge, PlentyOfFish, and OurTime, totaling over 45 global dating companies?
Match.com Affiliate Program
Match.com affiliate program allows all affiliates to earn 50% of all new subscription revenue PLUS up to an additional 50% bonus opportunity for a total of up to 100% commission. This affiliate program is optimally marketed to energetic singles looking to make a lasting social connection with others.
#8 BodyBuilding.com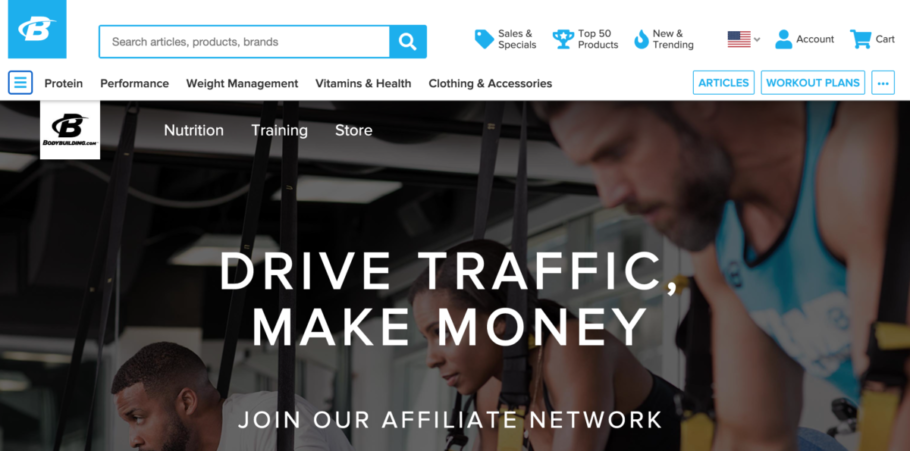 Bodybuilding.com is an American online retailer specializing in dietary, sports, and bodybuilding supplements.
Bodybuilding.com grew out of wholesale-creatine.com, an online storefront created by teenage web marketer and amateur bodybuilder Ryan DeLuca in 1997. Since then, the company has grown exponentially in many ways, including through its affiliate program.
In 2008, DeLuca sold a controlling stake in the company for more than $100 million. Despite the acquisition happening at the start of the economic crisis, the website's performance flourished until Amazon started to sell supplements.
#9. Wix.com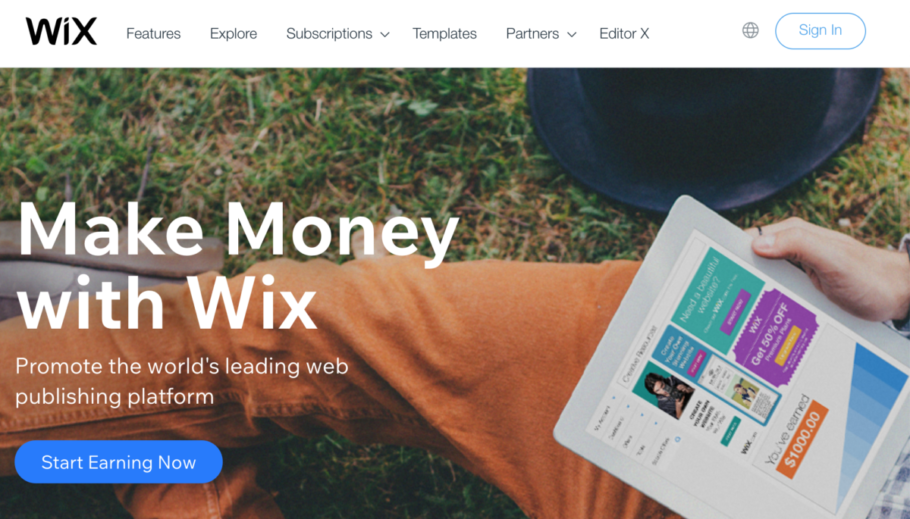 Wix is a classic template website builder and an AI platform rolled into one. According to its owners, they have over 180 million users, both free and paid. Also, they hit 1 billion USD in revenue in 2019.
Wix Affiliate Program
The Wix Affiliate program offers its affiliates $100 per sale to start and features many great landing pages to use in multiple languages.
#10 Fiverr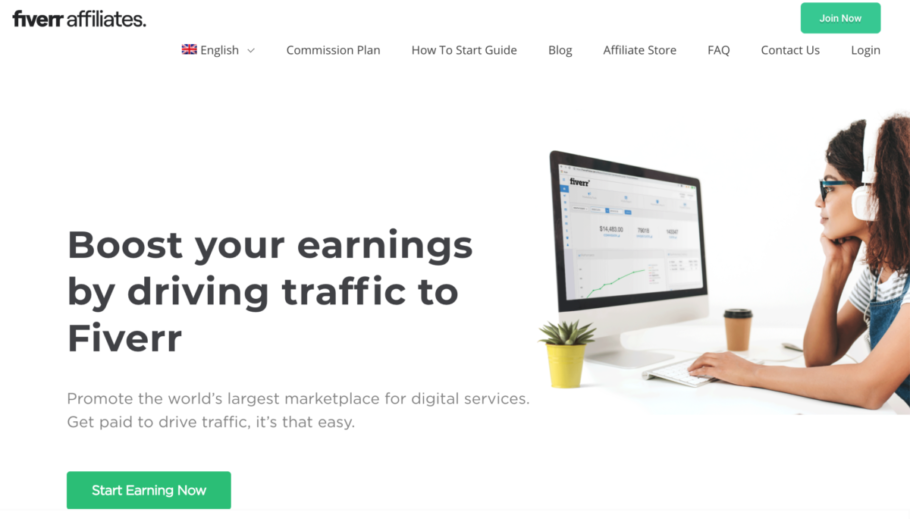 Fiverr bills itself as the world's largest digital services marketplace, with over 11 million users in 190 countries. Services offered on the site include writing, translation, graphic design, video editing, and programming.
Fiverr's services start at US$5 and can go up to thousands of dollars with gig extras. On February 19, 2020, the company reported $107.1 million in revenue for the 2019 fiscal year.
Vered Schwarz, COO of Fiverr, explains how the company connects an extensive network of freelancers to businesses worldwide.
Fiverr Affiliate Program
Fiverr has a generous commission plan, with a CPA (Cost per Action) of up to $150. Plus, there's no referral limit, and you get lifetime attribution. Besides affiliate marketing,  CPA marketing offers lucrative ways to promote your products and services. Check our complete guide on CPA marketing for businesses.
#11 Bet365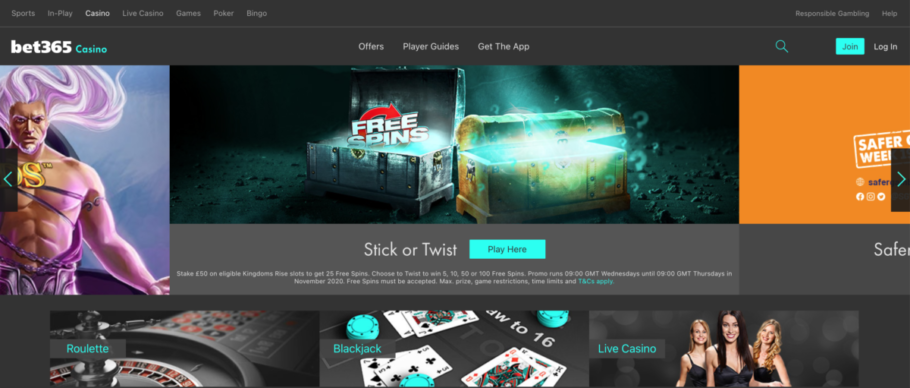 We can't end the list without adding a gambling company. That's because casinos and betting sites are banking a lot on the benefits of affiliate programs.
Even people who don't visit casino sites will have heard of Bet 365. That's because they're one of the largest online casinos globally and one of the most popular. Bet365's reported figures to March 2018 show amounts wagered on sports at £52.56 billion, revenues of £2.86 billion, and an operating profit of £660.3 million.
Bet365 Affiliate Program
Affiliates get a flat 30% revenue share, unlike the sliding scale offered by other casinos.
Ready, Set, Go
You'll never achieve growth like these eleven companies unless you try. Learn from these examples, and don't be afraid to start an affiliate program for your company.
However, keep the lessons you've learned here in mind as well. There seem to be some common trends for each of these brands.
You can start your affiliate program even before you launch your eCommerce store! If you run a WordPress or WooCommerce shop, I recommend checking these top 10 affiliate marketing solutions for WordPress. That way, you can get people excited about your store and tackle a massive list of potential customers. Check out our guide on creating a pre-launch campaign to get started.
Do you know any other company that grew exponentially using affiliate marketing? Let us know in the comments below.