Once you become an established affiliate marketer, getting excited about finding affiliate programs and affiliate networks or partnering with the best traffic sources is normal. However, remember that the main goal is always to make money. That's why you have to find the best payment solutions for you.
Believe me or not, some payment solutions charge an arm and a leg for processing payments or withdrawing funds; Others have complicated regulations that you have to take care of.
Below, we'll go over the top payment solutions for affiliate marketing professionals, explain each one in detail, and let you know when these tend to work best.
The Best Payment Solutions for Affiliate Marketers
Before delving into the best payment solutions that affiliate marketers finance, you will use these payment solutions in the affiliate marketing industry to get paid by affiliate networks and individual programs, purchase traffic, pay for services, or pay your affiliates.
That said, to help you choose the payment method that suits your particular needs, I've created a comprehensive guide to the best payment methods for affiliate marketing, pointing out the main pros and cons and the best use:
With the above in mind, let's go over the best affiliate payment methods available today.
1. Wire Transfers
There are many different forms of wire payments available today, but the basic process is the same. Money is moved from the sender's to the receiver's possession either through electronic or physical means. The different types of wire transfers include bank transactions and physical money withdrawals at cash offices.
For instance, wire transfers are subject to more stringent KYC (Know Your Client) procedures to reduce possible money laundering or otherwise KYC-related risks for all parties involved in affiliate marketing transactions.
However, KYC procedures often take time; therefore, this payment method takes around 1-3 days to complete. Another drawback is that bank charges on wire transfers can vary depending on the withdrawn amount and the financial connections of each financial institution.
Wire Transfers PROs
A most popular and common type of affiliate payment solution;
It is extremely convenient;
Compatible with most banks in most countries;
Local wire transfers tend to be more affordable and take less time.
Wire Transfers CONs
It may have excessively high fees depending on your location.
Requires you to provide detailed KYC information.
If receiving international transfers, your local bank may delay the process.
Wire Transfers are Best For
Wire transfers are safe, relatively fast, and accepted in most parts of the world. But it's important to remember that these may also carry hefty fees depending on the country or financial institution in question. The processing time, costs, and other characteristics vary depending on each affiliate. That said, this solution does offer a lot of flexibility when compared to others.
This payment method is ideal for affiliates based in the US, EU, UK, and other regions with slightly more advanced banking systems. These tend to have lower commissions and shorter turnarounds.
2. PayPal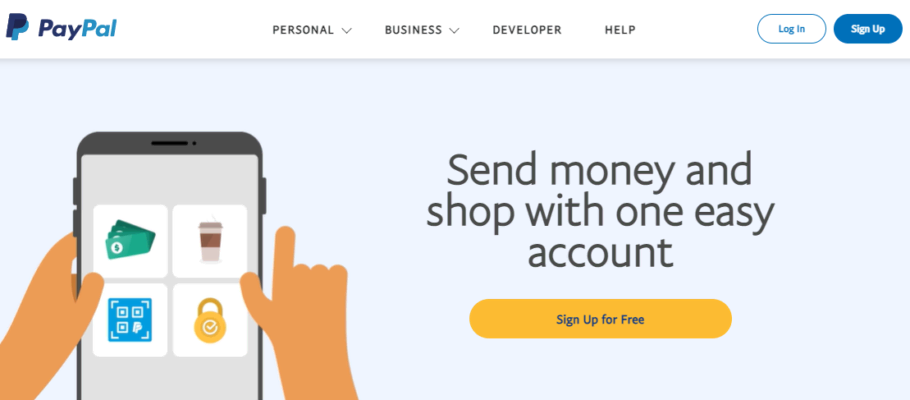 PayPal is perhaps the most well-known payment solution worldwide. This payment solution was started over a decade, and it's available in 200+ countries worldwide. Today, it's one of the most popular alternatives for online merchants, commercial users, and affiliate marketing experts worldwide.
In simple terms, PayPal is safe, reliable, and flexible in that users can send or receive payments in more than two dozen currencies. PayPal's fees are relatively high, and the bank transfer withdrawal option is available in developed regions and a limited number of or middle-income countries.
PayPal PROs
Well-established company with top-notch security features.
Available in 200+ countries and regions.
Allows affiliates to receive funds in 56 different currencies (and counting!).
Free transfers between PayPal accounts.
Available at all major affiliate networks and accepted by most providers.
Free bank transfer deposits and withdrawals. Check the fees here.
PayPal CONs
Prepaid cards are only available in a few countries.
Has strict rules affiliates need to adhere to.
Relatively high commission costs.
Requires a credit/debit card and a bank account.
If anything is suspicious it may block your funds for 180 days.
PayPal is Best For
PayPal's team has developed a series of great benefits for affiliates. Marketers have the option to withdraw money directly to their bank accounts at no additional cost. Or, affiliates can also purchase new traffic and pay their providers directly from their balance.
In the vast majority of cases, PayPal is ideal for established affiliates that work with traffic from all over the world. The payment platform allows you to receive funds in different currencies. It offers fixed fees, so you'll be able to project your costs accurately even if your campaigns double their production.
Below is a step by step video tutorial about creating a PayPal account:
Open a PayPal account
3. Debit & Credit Cards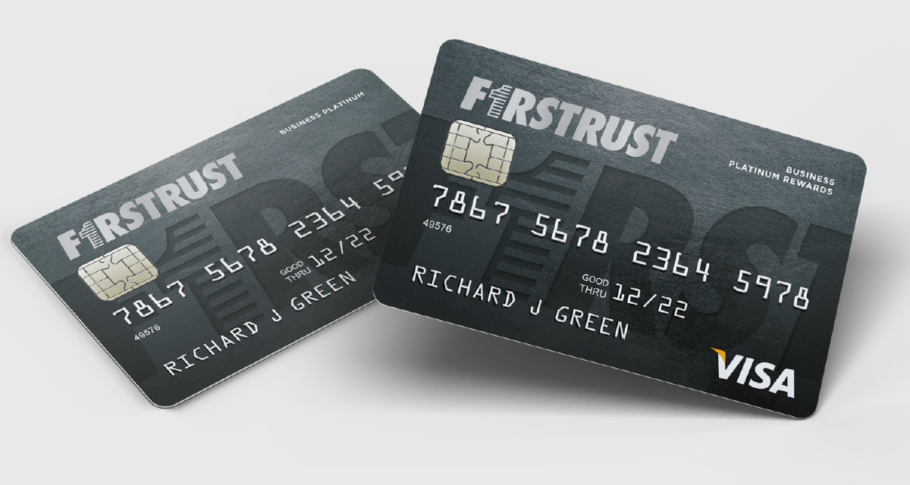 Credit cards can be a quick and easy way to receive your affiliate marketing payments. Visa tends to work a little better than Mastercard, but not all issuing banks allow deposits to online casinos.
The bottom line, card payment is still one of the most common ways to pay to receive payments. However, all affiliate marketing networks do not implement this payment, and independent affiliate programs rarely accept it.
Debit & Credit Cards PROs
Money goes directly into your bank.
Credit cards allow you to pay money in many different currencies.
Debit & Credit Cards CONs
Most of the affiliate networks require proof of identity to use a credit card to send you payments;
If you may get charged high fees for currency conversion if your card is in your local currency;
It might take several days to see your winnings in your bank account.
Debit cards and credit cards are best for:
This payment method is the most popular around the world, particularly in Europe and the United States. It is the leading payment method in France (52%), the UK (49%), Belgium (47%), and Spain (36%).
If you want to receive payments fast and don't really care about the local conversion rates, you should go for debit card or credit card payments. However, as I said, not many affiliate networks accept them.
4. Payoneer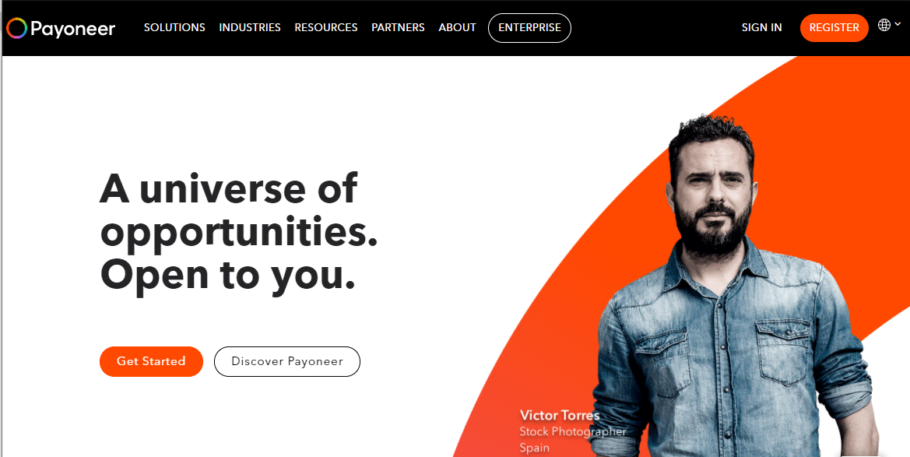 Payoneer is another reliable cross-border payment solution for bloggers and affiliates. With Payoneer, you can receive affiliate payments from any country as long as the company is listed on its whitelist.
Many advertising networks have direct integration with Payoneer, making them one of the most popular solutions for getting paid online.
Users who have an online account also receive a debit card to withdraw funds from banks or ATMs anywhere in the world.
Payoneer PROs
Payoneer gives 3 international bank accounts, USA, UK, and Canada, to accept money in different currencies.
Provide a free Mastercard (prepaid) to withdraw cash from different places.
Very easy to use and trustworthy.
Currency exchange is easy, and the rate is affordable.
Excellent customer support.
Payoneer CONs
There is a limited number of withdrawal methods;
There is a quite long withdrawal period;
Payoneer account may be blocked due to incorrect data entry or due to the need to verify identity;
There are several countries, including Russian Federation, where you can not use it.
Payoneer is Best For
With Payoneer is really easy to receive payments from companies like Amazon, iStock, Freelancer.com, Upwork, Fiverr, etc.
In the vast majority of cases, PayPal is ideal for established affiliates that work with traffic from all over the world. The payment platform allows you to receive funds in different currencies. It offers fixed fees, so you'll be able to project your costs accurately even if your campaigns double their production.
Below is a step by step video tutorial about creating a Payoneer account:
Open a Payoneer account
5. Paxum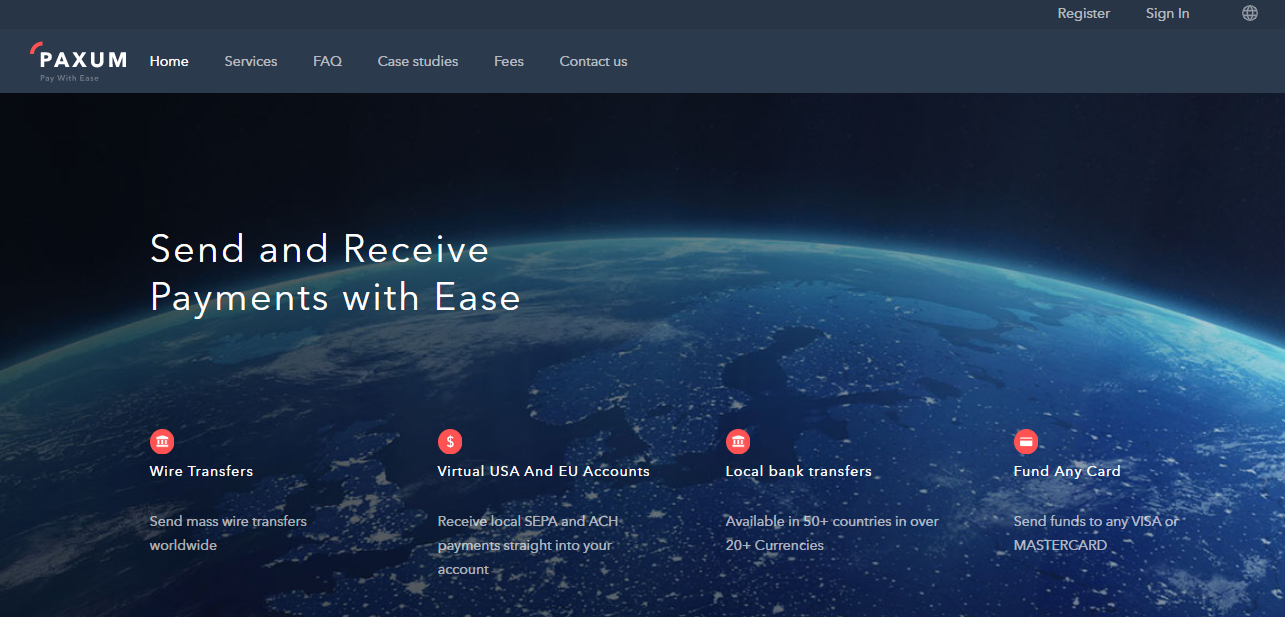 Paxum is a payment solution designed by webmasters to fulfill several gaps in the affiliate industry's payment structure. The platform is based out of Canada, but it's available to marketers around the world. Paxum has earned a reputation for being among the top affiliate payment methods, especially in the adult industry, because it's popular, affordable, and easy to work with.
One of the best things about Paxum is that its fees consist of easy-to-understand flat payments, so you'll always know where you stand before you even complete a transaction. Not only this, but this affiliate payments solution also offers a prepaid Mastercard, which gives affiliates easy access to their funds. At the time of writing, Paxum's ATM withdrawal fees are only $2, among the lowest in the industry.
Paxum PROs
Trendy affiliate payments solution that's suitable with dozens of platforms;
Designed specifically for affiliates, especially those in adult verticals;
Great referral program;
The low-cost, flat-fee pricing scheme;
Prepaid MasterCard available worldwide;
Has a referral program;
A flat fee of 0.25$ from an instant transfer to the PrePaid card;
A flat fee of 2$ for withdrawing from an ATM;
Base in a trusted jurisdiction – Canada.
Paxum CONs
There is a fee of 44.95$ for the Paxum Prepaid Card/Annual Fee;
The pre-paid card takes time to arrive (same for the replacement card);
High fees for wire transfers and credit card withdrawals;
The relatively high annual cost for prepaid Mastercard.
Paxum is Best For
Paxum it's perfect for marketers that want to use the same account to receive funds, make withdrawals, and submit payments through POS or online at no cost.
With the above in mind, Paxum does charge users for access to the prepaid Mastercard. You also have to pay a relatively high fee for wire transfers through this affiliate payment solution, so it may not be an excellent alternative for up-and-coming marketers.
Below is a step by step video tutorial about creating a Paxum account:
Open a Paxum account
6. Bitcoin & Cryptocurrencies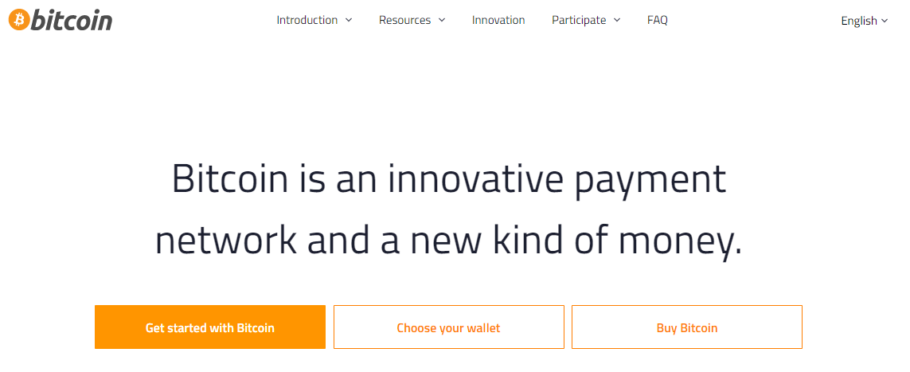 There is a high chance you already know what Bitcoin is. If you don't, well, it's a new type of online currency — cryptocurrency, created in 2009. This payment method has several unique features. To name a few: the transfers are fast, nonrefundable, have no interference from any middleman, and anonymous as it doesn't require any identification.
More and more online businesses in industries like gambling, adult, hosting, or cryptocurrency services prefer using Bitcoins due to their low fees and because cryptocurrencies are wanted by online investors.
Bitcoin PROs
Allows anonymous transactions;
The transactions are fast – it is a matter of minutes to receive a payment.
Reasonably low fees when paying with Bitcoins;
It can be used as an investment.
Bitcoin CONs
Bitcoin doesn't provide chargebacks or refunds
Has got a high volatility rate
Topping up the account can be expensive (depending on the exchange platforms)
Bitcoin is best for:
If you are doing affiliate marketing in niches like cryptocurrency services, trading forex, or adult then your affiliate marketing network or indie program may send you money in Bitcoin or another cryptocurrency.
7. Skrill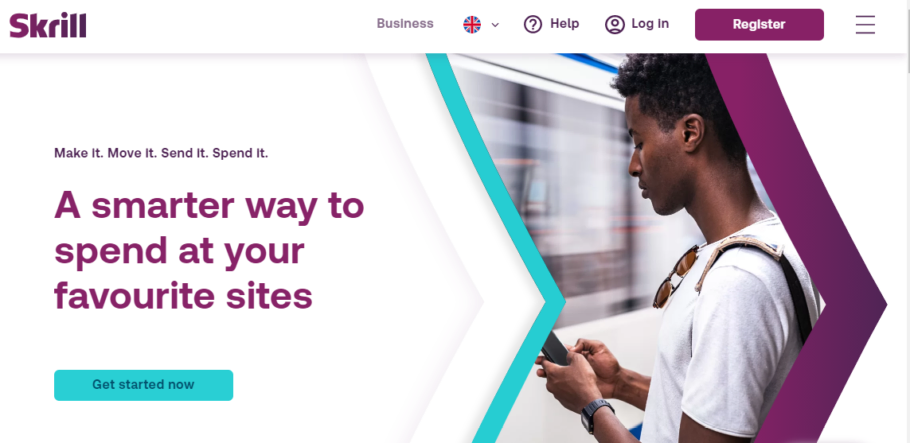 Skrill, formerly known as Moneybookers, is another payment processor used often by affiliate programs, especially those that deal with gambling, games, and financial services.
The good thing about Skrill is that affiliate payouts can also automatically convert the currency, so no matter where the affiliate is located in the world, they can get solid payouts without any issues.
Skrill is available in about 190 countries and supports 40 currencies. You can use Skill in case you see that other e-wallets are not available for you. For other integrated methods (Bitcoin, Neteller, etc.), Skrill will charge you a percentage of your transaction.
Skrill is free to join and has free maintenance for as long as you use it every 12 months. Otherwise, you will be paying a monthly fee of $3.
Skrill PROs
The interface is intuitive and very easy to use;
Skrill provides the highest level of security and transparency for each transaction;
It can be used either for free or for a very low price;
Skrill credit card allows payment even at merchants that do not support Skrill payment.
Skrill CONs
Support sometimes slow or not very helpful;
High payout fees to Visa cards;
Prepaid cards only available in Europe (EEA)
Skrill is best for:
If you are doing affiliate marketing in niches like gambling, trading forex, or adu, yourur affiliate marketing network or indie program may send you money in Skrill.
Below is a step by step video tutorial about creating a Skrill account:
Open a Skrill account
8. Neteller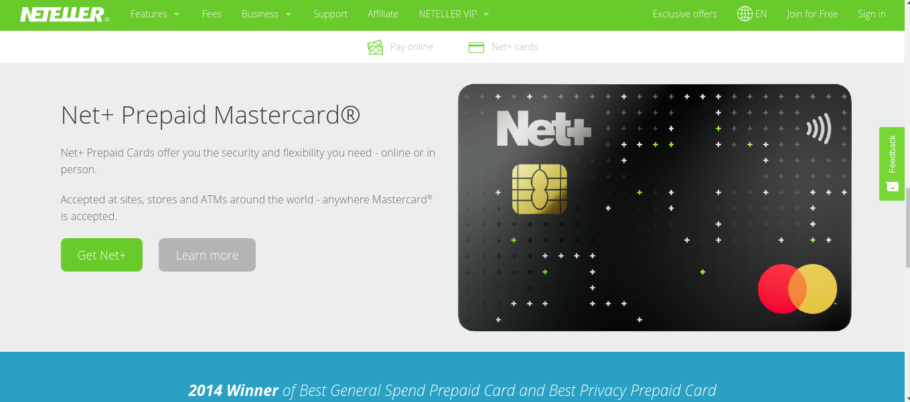 Neteller is one of the most common e-wallets available in over 190 countries and 22 currencies across various businesses and industries. It is commonly seen in affiliate programs, especially in the gambling industry.
Receiving money to your account is free, but if you want to transfer money to a peer, it will cost you 1.9% of the transaction (maximum $20 per transaction).
If you want to pay your affiliates, you can use different methods to send money to Neteller, such as credit cards, debit cards, bank transfers, a Paysafe Card, etc.
Neteller PROs
The interface is intuitive and very easy to use;
The fees are low and convenient;
Neteller CONs
Support sometimes slow or not very helpful;
High payout fees to Visa cards;
Neteller is best for:
If you are doing affiliate marketing in niches like gambling  then your affiliate marketing network or indie program may send you money using Neteller.
Below is a step by step video tutorial about opening a Neteller account:
Open a Neteller account
9. WebMoney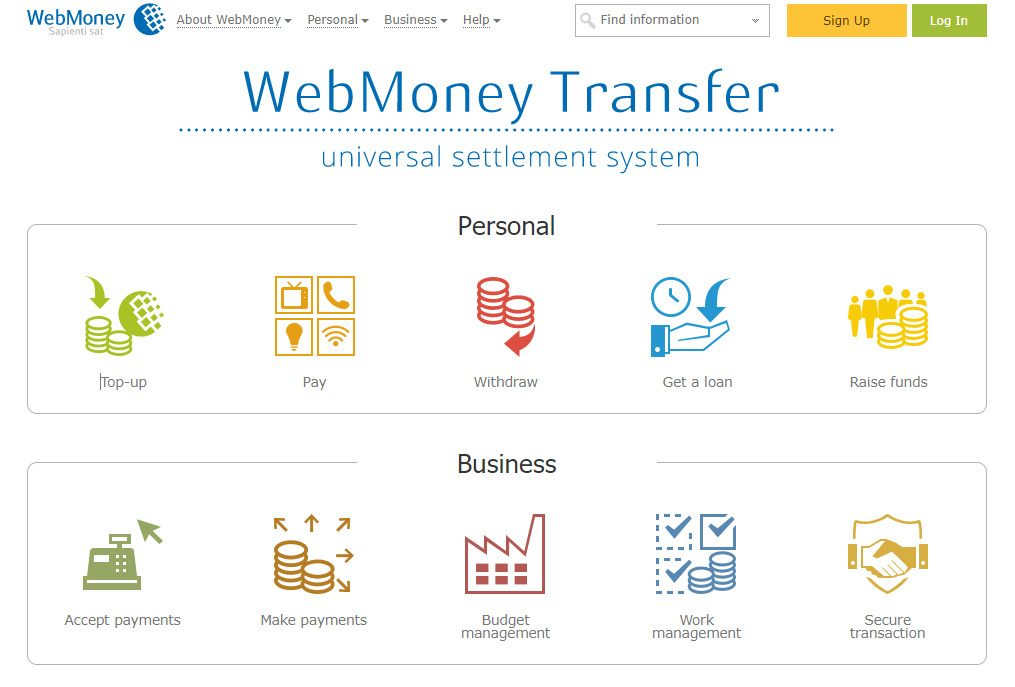 WebMoney is an online payment settlement system established in Russia in 1998. It is one of Russia's largest electronic payments processors and is very popular in the former Soviet Union countries.
If you want to use your funds to purchase traffic, web hosting, or a domain in that area, WebMoney is the perfect choice for you.
This payment system operates in 91 countries with local currencies for national transactions or USD or EUR for global/international payments.
WebMoney Transfer also offers online banking services, P2P payment, internet-based trading sites, merchant services, and online billing systems.
One of the main benefits of using WebMoney is that it has low fees. The fee for a P2P transaction – charged by the sender – is 0.8% of the amount sent, with a limit of $50 per transaction.
WebMoney PROs
Very popular in Russian Federation and former Soviet Union countries;
The fees are low and convenient;
WebMoney CONs
Quite difficult to signup and verify an account;
You need an exchanger to withdraw funds
WebMoney is best for:
If you run an affiliate network and have many affiliates in Eastern Europe, consider offering this option to enable those who cannot use PayPal to be still able to withdraw funds easily.
Below is a step by step video tutorial about creating a WebMoney account:
Open a WebMoney account
Affiliate Marketing Payments FAQ
How to withdraw your earnings from affiliate networks
Those are the main ways to receive payments from affiliate marketing networks, CPA networks, or independent affiliate programs. We would also suggest that you should scrutinize the affiliate program's payments policies before you sign up. For example, some affiliate networks might carry a transaction fee for your deposits and withdrawals using a particular payment method.
It might seem small at the time if they charge 1-2% on a withdrawal, but it can add up over time. The best affiliate marketing networks do not do this, so choose one that has cost-free transactions.
Another area to look at is the withdrawal timeframe. Typically, a withdrawal will be pending for 24 hours or so, after which you will get your money instantly if using an e-Wallet and a few days later if it's a traditional bank card.
What is important when selecting a payment method?
You should choose a payment method that is trusted, secure and convenient for you. This means that the method has certifications from higher authorities, has stood the test of time, and that you find it easy and comfortable to use. The methods we recommend in this guide tick the first two boxes, and we're here to help you answer the third – which payment method suits your affiliate lifestyle needs?
Should I choose an eWallet like Neteller over the card?
It comes down to personal preference. Some people prefer not to share their banking details over the web, and trusted e-wallets like Neteller and Skrill are a great alternative. Others prefer to stick with what they know and trust, so they use debit or credit cards. I would choose an eWallet for better money management.
Payment Methods Takeaways
To sum up our analysis regarding the best affiliate marketing payment method, there are indeed many good payment solutions you can choose from. Each of these has its own advantages and pitfalls.
While some were designed specifically for affiliate marketing (such as Paxum), others provide a broader number of services (Bitcoin, PayPal, Webmoney, Skrill), and some will be able to offer the lowest fees (Skrill, Neteller).
It can be challenging to choose the best payment systems when so many popping like wild mushrooms.
We encourage you to weigh the pros and cons of each payment solution and check your needs before understanding which payment solution best fits your style.
Another piece of advice? Pick affiliate networks that provide a broad choice of payment methods.
The more payment options you find in an affiliate network, the more confident you'll feel because you know you'll be able to withdraw your revenue quickly/safely.
We hope you take advantage of fast payments and low fees!