When it comes to content strategy, different types of content are the different tools in your toolbox. You have to know when and how to use each one, otherwise, you'll try to hammer a nail with a screwdriver.
This piece acts as a complete reference guide to the types of content at your disposal for constructing the content strategy for your online store. Each entry includes a description, a list of advantages, some best practices, and a telltale example.
Think of this guide as a quick-reference catalog for different types of content, to help make sure you always make the best choice for whatever your content strategy calls for.
#1. Blogs and Articles
The most popular and versatile type of content, blogs, and articles are like the gold standard for content.
They can be used at almost any stage of the sales funnel and can range from informative to strictly entertaining. You can even guest-post your blog posts on other sites to spread your brand to new audiences.
Blogs can cover a variety of formats: breaking news posts, how-to guides, references guides, and even editorials or opinion pieces. Because they can be so informative, blogs are a great way to establish yourself an authority on your niche, as we explained in How to Apply Content Strategy to Each Stage of the Sales Funnel.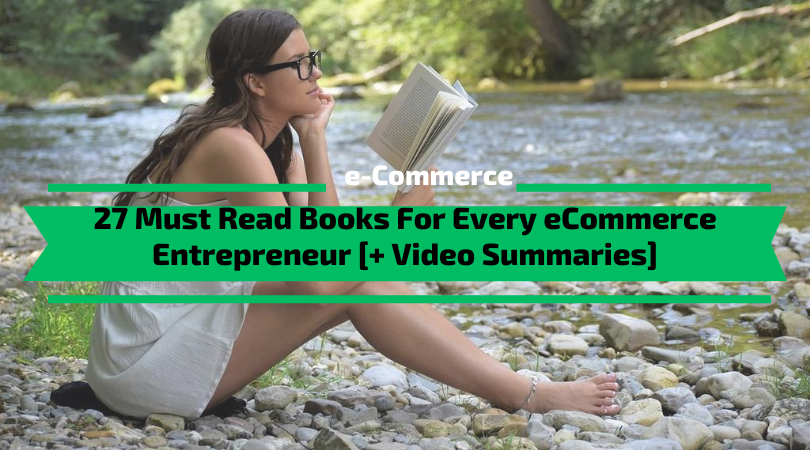 Moreover, blog posts are great for SEO. They're a wealth of words that, in the right hands, can be tailored to attract the attention of search engines.
According to a Writtent list of statistics, companies that blog have an average of 434% more indexed pages. The same page also cited that blogs that post daily also get five times more traffic than blogs that post weekly or less.
Blog Post Example

The men's clothing retailer, Indochino uses their blog to establish themselves as an authority on men's fashion. Among their topics are style advice, shopping advice, and fun quiz-like posts related to both fashion and James Bond, another popular topic among their target shopper.
#2. Buying Guides
Buying guides are content that answers the most commonly asked questions about buying a product or type of product. They can be written in a blog format and also as comparison charts or pricing charts.
They are especially useful to eCommerce sites, as they attract new shoppers looking for assistance, establish authority on the topic, and usher shoppers further along the sales funnel.
Buying Guides Example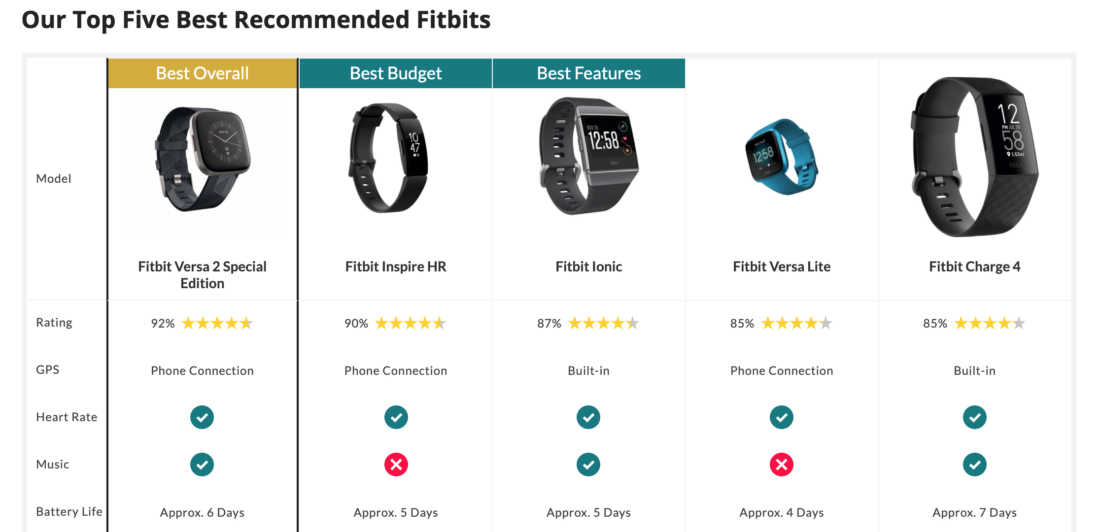 As an Amazon affiliate, the fitness site Wear Action shares some of the profits from any sales they direct there. With their Fitbit comparison chart, they're able to quickly answer shoppers' questions through a visual aid and send them straight to the product page with a single click.
#3. Webinars
Webinars have become one of today's most important and productive tools for lead generation, pipeline acceleration, and the education of customers and prospects. As more and more marketers rely on webinars to engage with their customers, competition for the time and attention of those customers intensifies.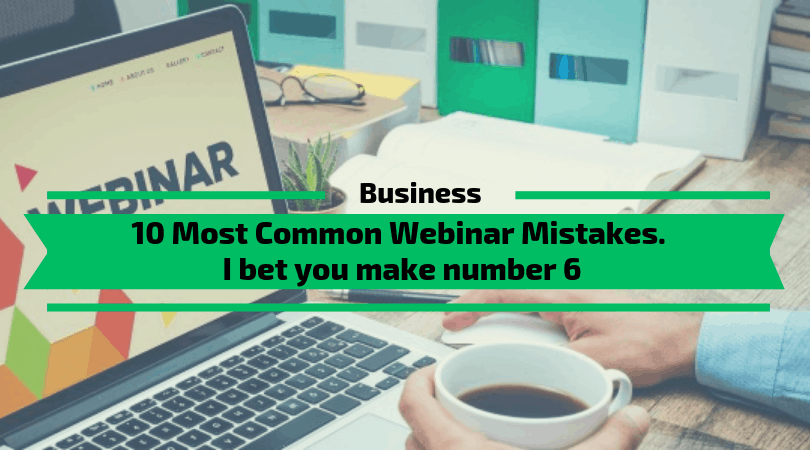 Webinars are highly effective marketing and sales tools for any level of the sales process. For example, webinars attract large numbers of leads for the top of your funnel; they are also an incredible way to scale the efforts of your sales team to close sales at the end of your sales process.
Webinars for eCommerce Example
Printful is a drop shipping company that offers printing, dropshipping, and fulfillment services for clothing items, accessories, and homewares. They print your custom-made designs onto any of the items they offer and then they ship your products directly to your customers that you can integrate with your own eCommerce platform.
They offer a series of webinars that help their customers to sell more.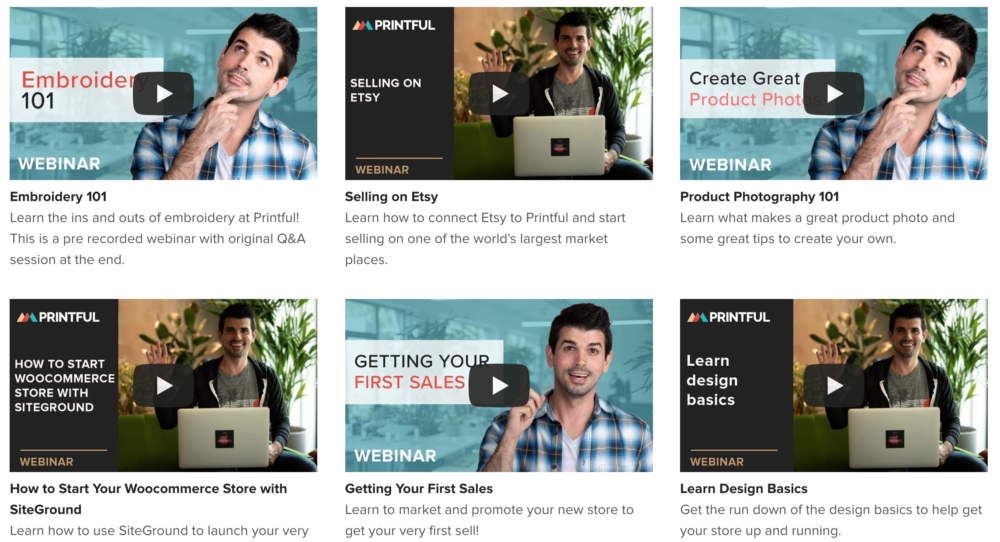 #4. Lookbooks (Product Image Galleries)
For all visual markets — but especially fashion — lookbooks, or product image galleries, are a great way to "inspire" desire in a product. Lookbooks are a series of stylistic photos depicting the product, sometimes in a collage format.
Their advantage is twofold: first, the artistic nature establishes a deeper emotional connection with the shopper than basic product photos; and second, the shopper can better see the product in context.
Lookbooks Example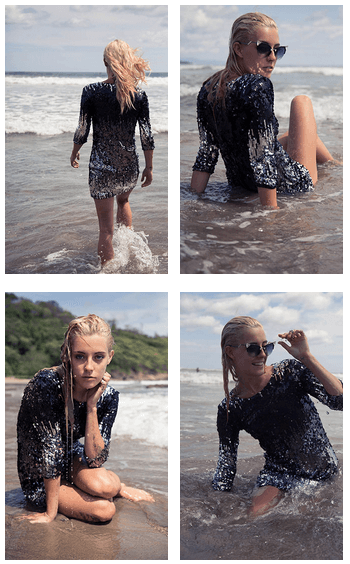 BB Dakota is a master of the lookbook. Their blog "Journal" features regular photoshoots of celebrities and models, shot by top-tier photographers, for content that's as fun as it is promotional. The lookbook posts end with a Shop the Look section, which gives direct links to the featured items' product pages.
Another core component of any content marketing strategy is social media content. Not only do social media posts promote your brand, but they also synergize with your other content posts. A Facebook post can advertise your blog articles, and your blog article can include a Facebook call-to-action.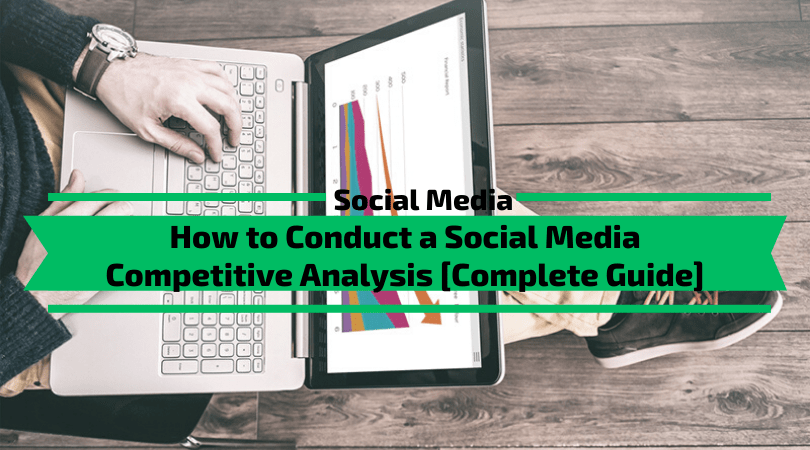 The style of posts can determine and strengthen your brand's reputation; career advice makes you seem professionally valuable, while just-for-laughs posts make you seem relatable and funny. Moreover, a strong social media presence also provides social proof, boosts SEO, provides the opportunity for unique promotional campaigns — the benefits are countless.
Example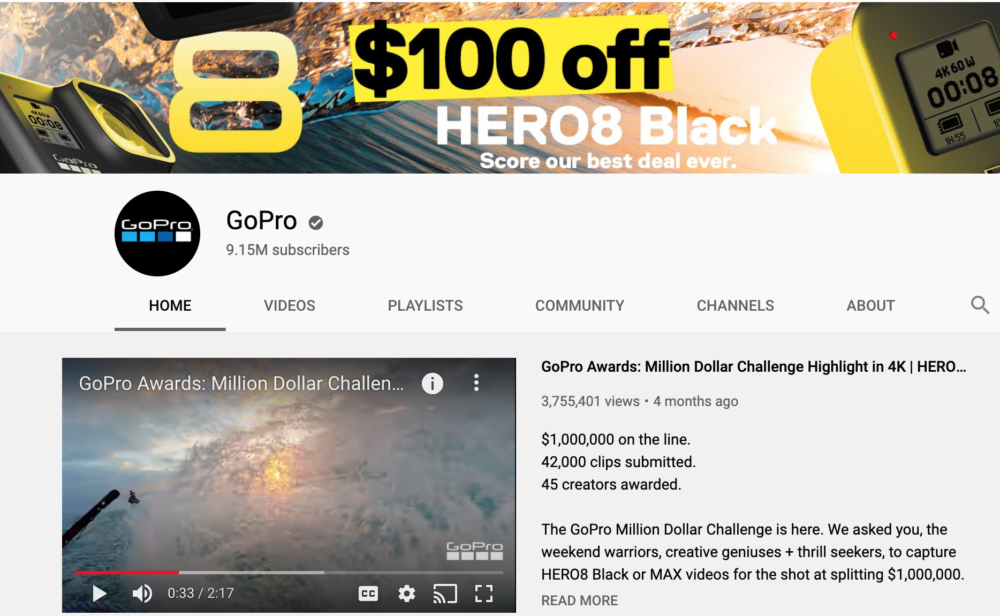 Given GoPro's product line, almost all of its social media content is videos. Their YouTube channel has several successful subchannels divided by subject, including extreme sports, American football, animals, and even their own user-submitted award selections to promote engagement.
#6. Videos
The Guardian once wrote: "Video is the future of content marketing. That is, if it's not the here and now." Their bold claim was backed by Cisco, whose research proclaimed that videos will account for 69% of all consumer internet traffic by 2017.
Modern and highly visual, video content has a reach, unlike any other content. It's incredibly flexible in subject matter, style, and length, making them suitable for virtually any marketing goals or industry. How-to guides, regular series, product videos, even cat videos can all give your brand the benefits it needs.
Videos for eCommerce Example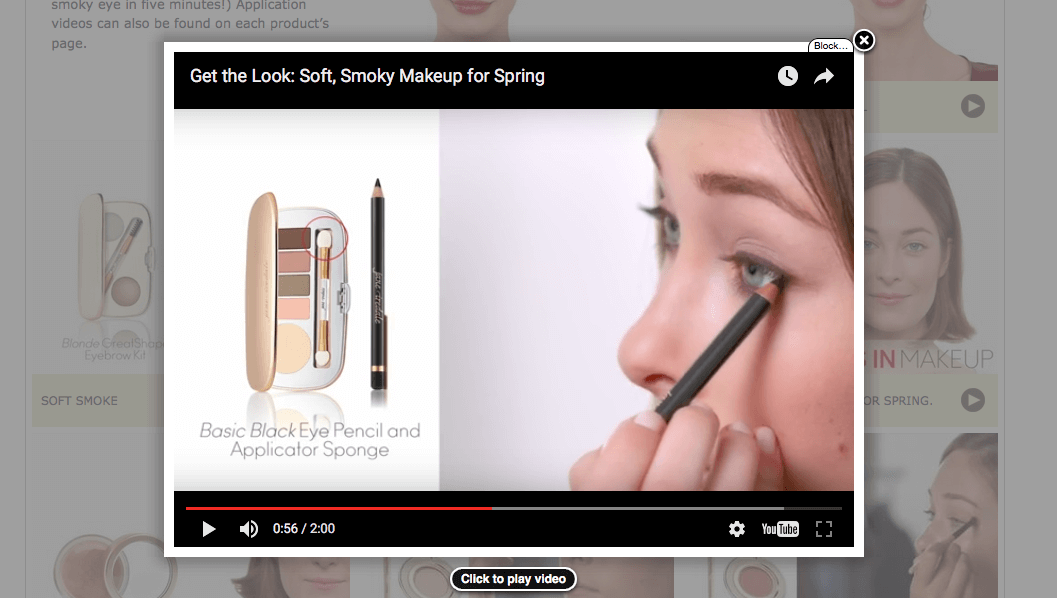 Makeup is, of course, an industry steeped in visuals. That's why the cosmetic website Jane Iredale has an entire page of makeup video tutorials. This is a sought-after topic for loyal and new customers alike, and the site brings in new traffic simply by providing resources people are searching for.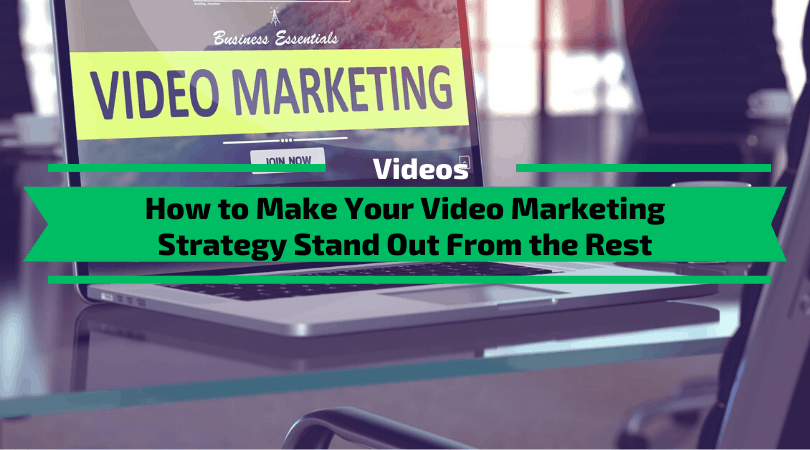 More often than not, each video gives the brand a chance to feature specific products, which are highlighted in a split-screen next to the action.
#7. Podcasts
Podcasts are just another way to offer your expertise to your target audience, just like blogs or infographics. But the important thing to remember is that different people have different preferences — some prefer to reading, others prefer listening. You don't have to choose between visual, textual, and audio content; it's better to have them all to attract all types of shoppers.
Think of podcasts as an episodic variation of talk radio. A podcast for an eCommerce site might feature a charismatic host discussing industry news or topics, or interviewing relevant guests, in periodic instalments.
Not only are podcasts becoming increasingly popular each year, but marketers are investing more in this format due to their unique audience: studies show podcast listeners tend to be well-educated and also use social media more.
Podcasts Example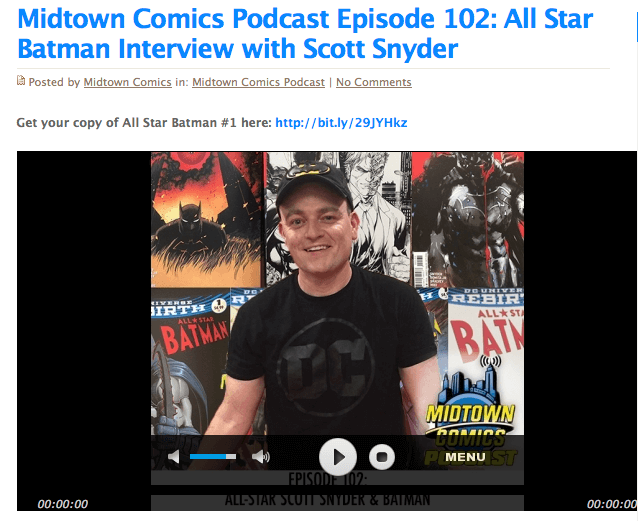 By selling a product that's also periodical — not to mention highly debatable — Midtown Comics will never run out of topics for their podcasts. Each week they discuss the new comic releases and sometimes bring on writers and artists to join the discussion, with the comics they discuss available to buy on their site. Notice the link directly above the podcast to the Batman comic they're discussing in this episode.
#8. Infographics
Since they first started receiving attention around 2010, infographics have steadily risen in popularity. Their usefulness lies in expressing complex data in a manner that's fast, processible, and even fun. They also benefit the companies that make them: on average, businesses that market with infographics see a  12% traffic increase.
More than just a visual aid, infographics make otherwise bland data like statistics into something entertaining and easier-to-digest. Their potential affords them a degree of creativity in addition to providing genuinely useful information. On top of that, they're easy to share and go viral, making them a nice addition to the right brands' content strategy.
Infographics Example
The bridal eCommerce store Weddington Way handles infographics smartly. They target a relevant topic that many of their shoppers — especially men planning to propose — have questions about. Even though they don't sell diamond rings, this infographic still attracts the attention of their target clientele: people planning weddings.
#9 Expert Roundups for eCommerce
An expert roundup post is a type of blog post that features contributions by multiple experts in your niche. The most effective roundups pose a very specific question that the experts can easily respond to.
When done correctly, expert roundup posts can really help you and your blog stand out. Above all else, they can provide a ton of value to your readers and blog followers.
Now will have an amazing piece of content that you, the experts, and your audience will love – and will love to share. They do take time to put together, but they're so worth your time. You will also have made new, influential connections in your niche.
When you're starting out, writing great content isn't enough to get noticed. Use expert roundups to make yourself noticed and establish great relations with folks in your niche.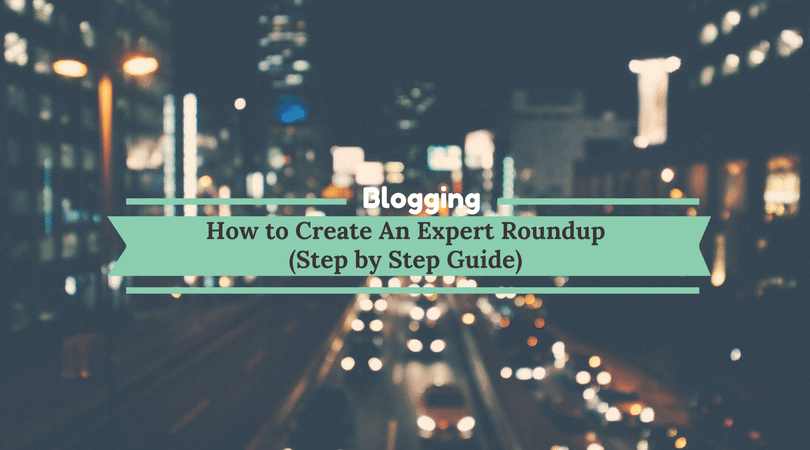 Expert roundup for eCommerce Example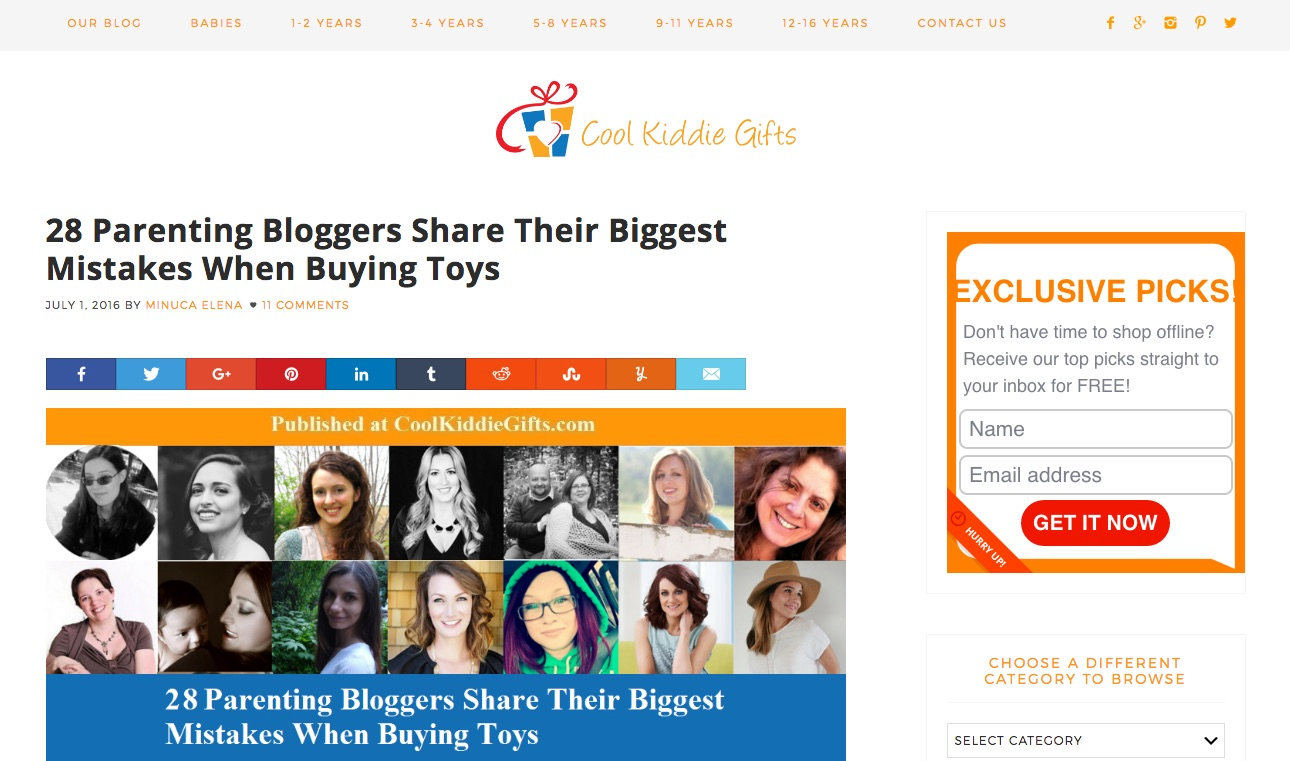 Mommy and parenting bloggers won't have a massive reach or following, the following that they do have is usually quite loyal. The same holds true for many of the shopping and coupon bloggers out there as well. When they aren't saving money or dishing the dirt on the latest parenting tips, you might just find some of them on parenting expert roundups like this one.
#10. Email Marketing
While a little different than the other types of content marketing on this list, email marketing is still a worthwhile avenue — especially for eCommerce, where it accounted for over 7% of customer acquisition in 2013. Moreover, 33% of consumers cite email as their biggest influence in online spending.
Email serves a variety of purposes. For starters, it can be a source of communicating directly to your shoppers about new deals or campaigns, even with personalized recommendations. A newsletter with broader range keeps your entire customer base informed on periodic updates and can entice sales through speciality coupons.
At a more advanced level, emails can even be used to collect customer data; for example, you can email a shopper about why they abandoned their cart to improve your site design in the future.

Playing into the Pokemon Go trend and the knowledge that most of their customers are likely gamers, Firebox's timely Pikachu-themed email offers to solve Pokemon Go player's number one problem: the game drains their phone battery.
After grabbing the reader's attention with a colourful representation of the game's iconic character, the email offers battery chargers to solve the user's biggest problem without them even asking.
#11 Interactive content: Quizzes, Polls
Because of its ability to engage audiences, drive revenue and generate leads, the quiz has become the answer that was under the radar all the time.
There are mainly two types of quizzes you can create:
The Personality Quiz – The "

self-serving bias

" makes it so that people love hearing good things about themselves. This type of quiz categorizes people into different personality types based on their answers.
The Knowledge Test – Have you ever wondered how much you know about a given subject? That's where the knowledge test comes in.

 

This quiz can also be used as an assessment to see how much someone knows about oh, let's say, your brand for example.
Create a quiz with personalized results for each individual customer so that you can offer product suggestions specific to that person. This can be done by either recommending one specific product or by assigning people a "personality" that relates to a group of products. Make sure you follow up with marketing automation to keep your customers coming back for more down the road.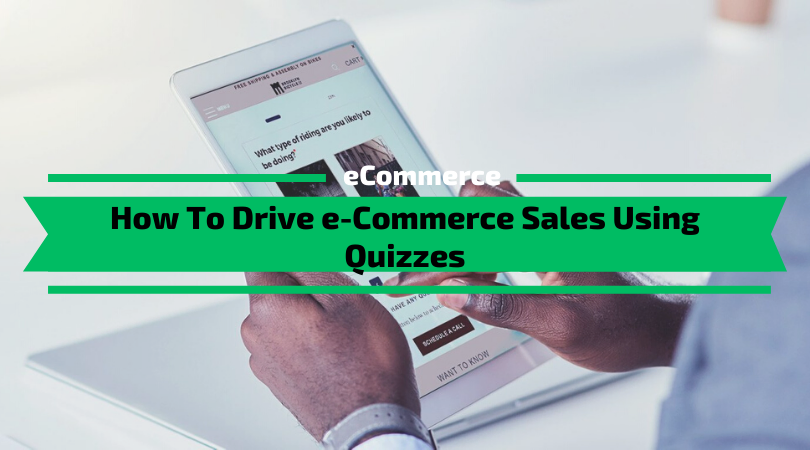 Quiz for eCommerce Example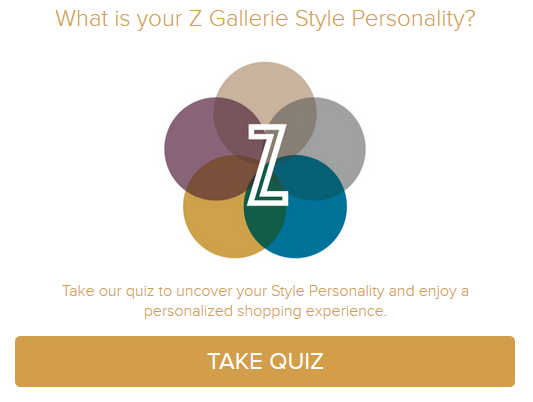 #12. FAQ pages
In these busy times, people are looking for fast, exact answers to the questions they may have. This is true also in the e-Commerce niche. Creating a FAQ page or multiple FAQ pages for your product categories will help you get more visitors and links.
On the other hand,  will help you increase sales as it will reduce the friction on buying and keep your current customers happy as they find the answers they are looking for on your website.
FAQs page for eCommerce Example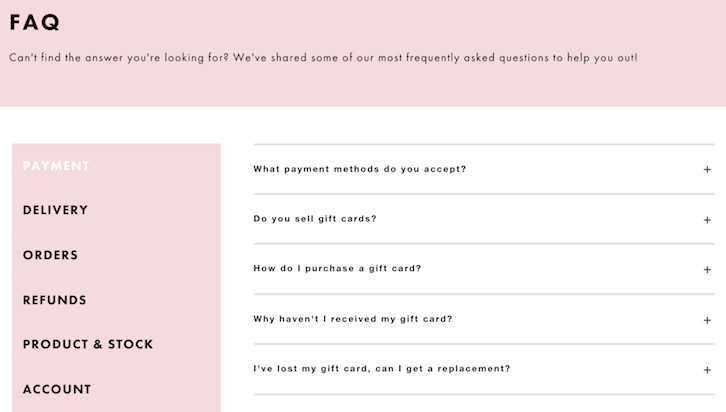 #13. Glossaries & Dictionaries
The dictionary approach is very similar to the FAQs, it's just a different content type. Instead to answer to questions your readers may have you explain the key terms from your niche.
This approach is quite underrated as most eCommerce owners concentrate on selling and the products but they forget the clients that are new and don't know the terminology.
Creating a glossary increases your sales, reduce the support load and increase your brand, authority. On top of that may land you several backlinks.
Glossary Example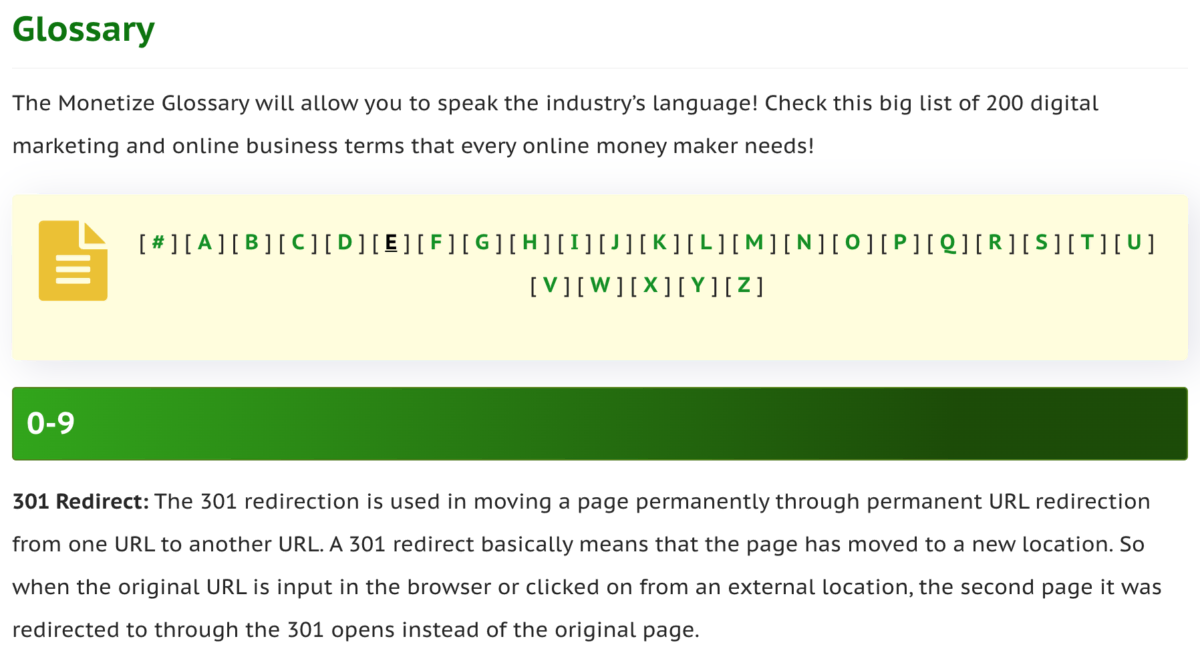 #14. User-generated content
Till now I've shown you content types you, as a business owner, could create. However, now we will look into UGC – user-generated content which means content created by your customers or followers.
UGC is essentially word-of-mouth at scale in the modern internet era. It has allowed users to connect with other users en masse. compressing space and time.
For e-commerce, utilizing UGC is the embodiment of the good old quote "killing two birds with one stone." Your business get's free content while simultaneously engaging with the customer and building a community.
In e-commerce, UGC can take many forms: customer reviews, product photos and videos, questions on forums or social media, blog posts, hashtag challenges, etc.
Example
It's all about creating trust. A full 92 percent of consumers trust recommendations from people they know, and 70 percent trust online consumer opinions. Burt's Bees shares customer testimonials about their products along with UGC on Instagram. This helps to boost, followers' trust in the products and the brand.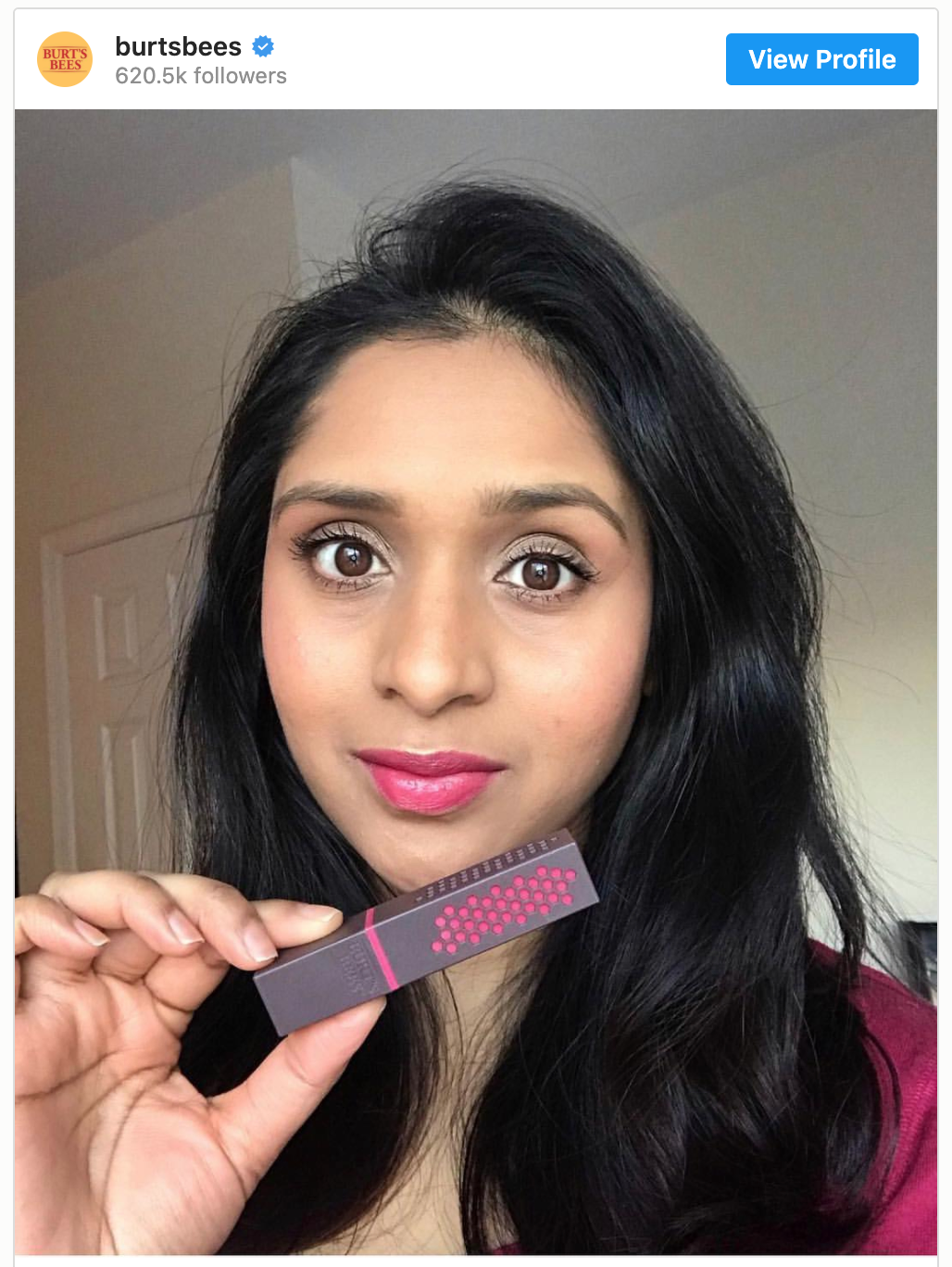 Conclusion
Are there any specific types of content you'd like to know more about that weren't listed here?
Mention them in the comments and we'll include some information about them in future posts.