Email marketing builds relationships with leads, customers, and prospects as it is a chance to talk with the customer directly through the inbox when convenient.
It's a powerful method through which the company can deliver important messages to its customers.
Through email, we can measure links as it is action-oriented and can be customized easily. It is easily accessible for people. They can connect mobile devices and check their email consistently in no time.
The email list is the vital key as we can get subscribers on this platform. Often, there's the option of signing up for a newsletter on websites or on blogs that are the process through which an email list can be made.
It pops up a message through which one can get integrated into that website now. If any activity is going on the site, there's an email drop in the inbox.
The mailing list can be generated by integrating email marketing with different pop-up messages and better conversions of technologies.
Websites will grow faster if it is more engaged with an email list and create money for the company. We have opted from on different websites with different tactics to increase the subscription email list.
Our email marketing strategy is to generate an email list with the right tools. To grab the audience's attention, use the mailing plugin as it is quite efficient to get alerts. The different list building has different features, and here we are sharing the best list building plugins that help grab more email subscriptions.
1. Optin Forms [Free]
Optin Forms is a plugin used to create forms for the blog, and it works with different email solutions like iContact, MailChimp, MadMimi, and ConvertKit, etc.
It changes texts, fonts, size, and colors with the simple toolbar and works out of the box with no coding skills.
It reaches the global readers who use Word press, and people usually sign it up on mobile devices as it looks great on small devices.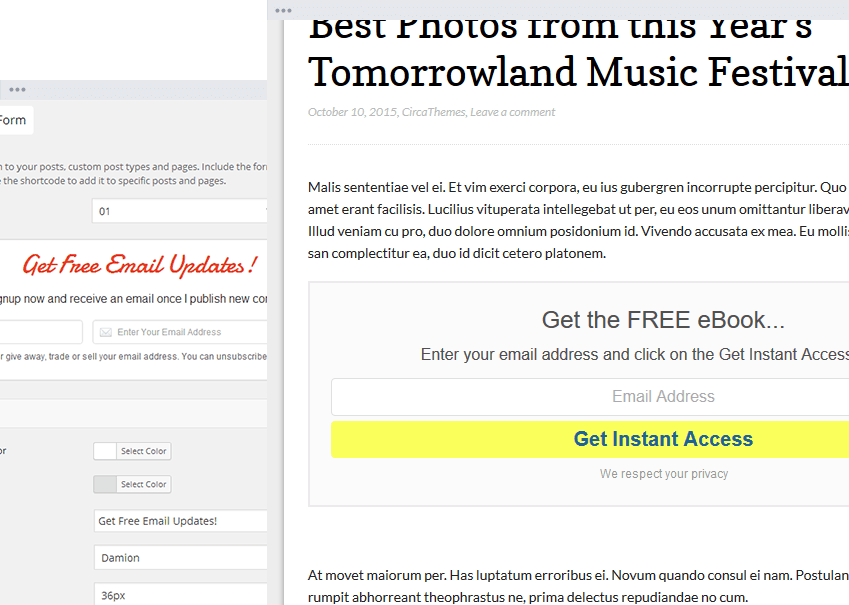 Optin forms are widget-friendly, from which you can get the simple barcode to connect with the sidebar, and it has great support handled by the plugin author.
It also controls forms location where readers are more likely to go as it gives a professional look to the plugin name and after getting its latest version plugins to get compatible with Word Press. Optin forms work like autoresponder as it has fair enough templates.
2. SumoMe [Free + $24/mo]
It is an application to create social media traffic as it is a blogging tool and creates an efficient email list. We can use it to increase share on the blog, generate traffic, engage post readers, and subscribe to more lists.
It can use almost every website to record posts, create a checklist, create a template and give subscribers a chapter. It differs from other word press plugins as it has all packages in a single plugin.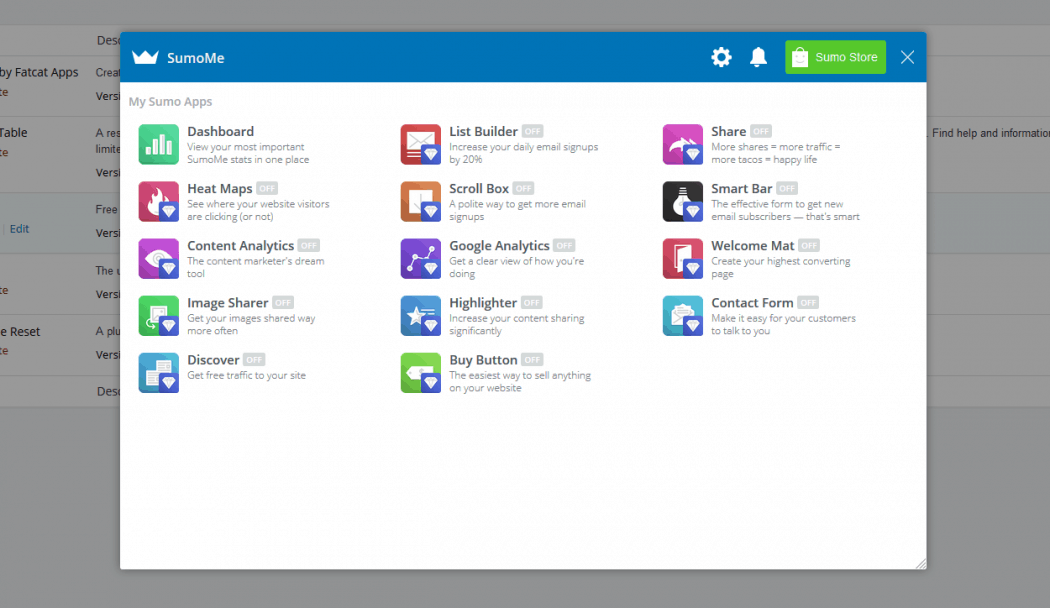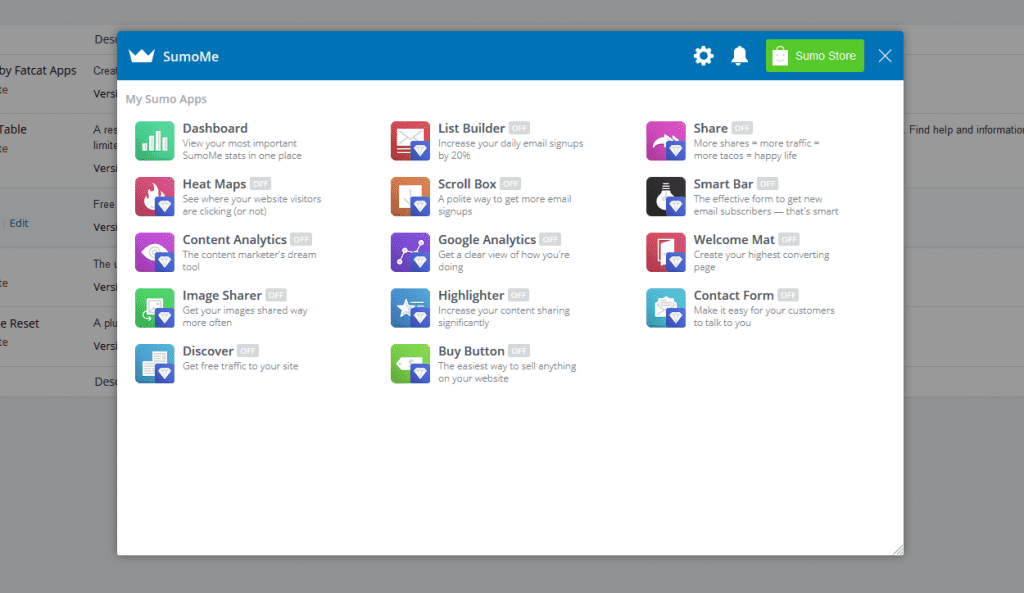 SumoMe provides analytics of email building through which we can get conversion rates and make slight changes if we want to for further plugins.
It has a scroll box which works quite aggressively as it displays when you scroll down the page of the website and a welcome mat which shows on the whole page. It is more user-friendly and gives a unique way of list building.
It does analytics provide the option of highlighter on every website, and there is an option of discovering which exchange traffic between the sites in the SumoMe network.
SumoMe WordPress suite details.
3. Ninja Popups [$15 one time]
Ninja is a professionally designed popup WordPress plugin that converts visitors on-site into taking action to subscribe to a newsletter and increase the social signal of the site as it is the requirement of the search engine. It is a compatible popup plugin that integrates with other mailing systems like MailChimp, GetResponse, etc. It brings high-quality leads and increases plugins.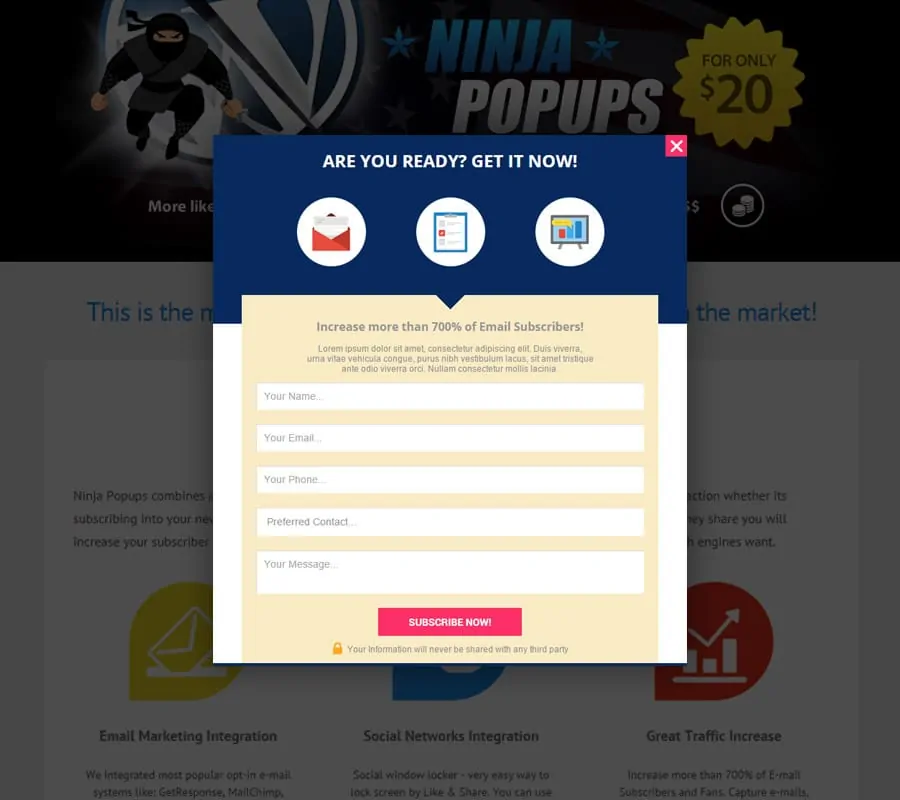 Adding content to its pop-up is quite easy, which fills the gap between every section. Through Ninja, we can build popups with our own goal by displaying videos in popups or encouraging social shares. We can also check the progress as it is fully responsive and displayed perfectly on mobile devices. We can also buy its extension to get more facilities.
NinjaPopups WordPress plugin details.
4. Icegram [Free + $97/yr]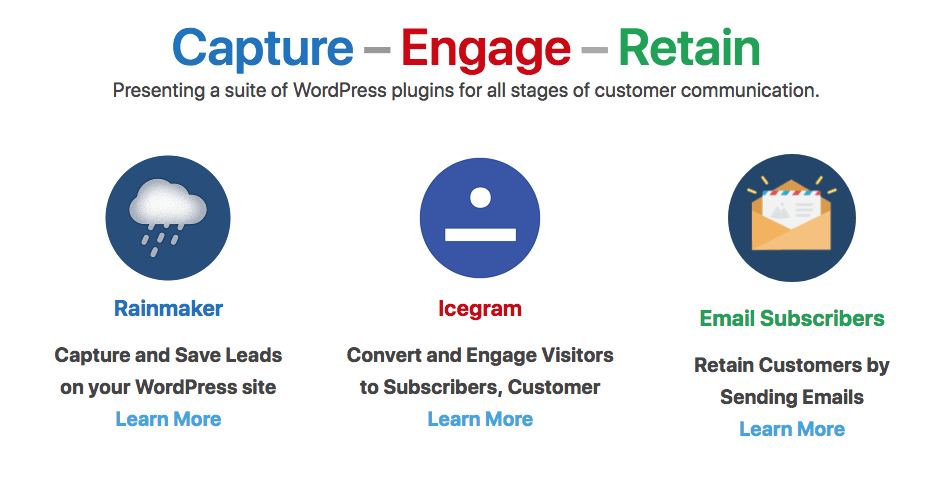 Icegram is rich in features as we can build action bars and toast notifications. It has more than six templates to choose from, and there is no visual builder as it is hardly a deal-breaker.
The negative point is that it has no color and font options that we can use to customize our work; we have to work with the given templates it offers. Icegram captures the email market with its complete alternatives to popups.
Icegram WordPress plugin details
5. MailChimp for WordPress [$59/yr]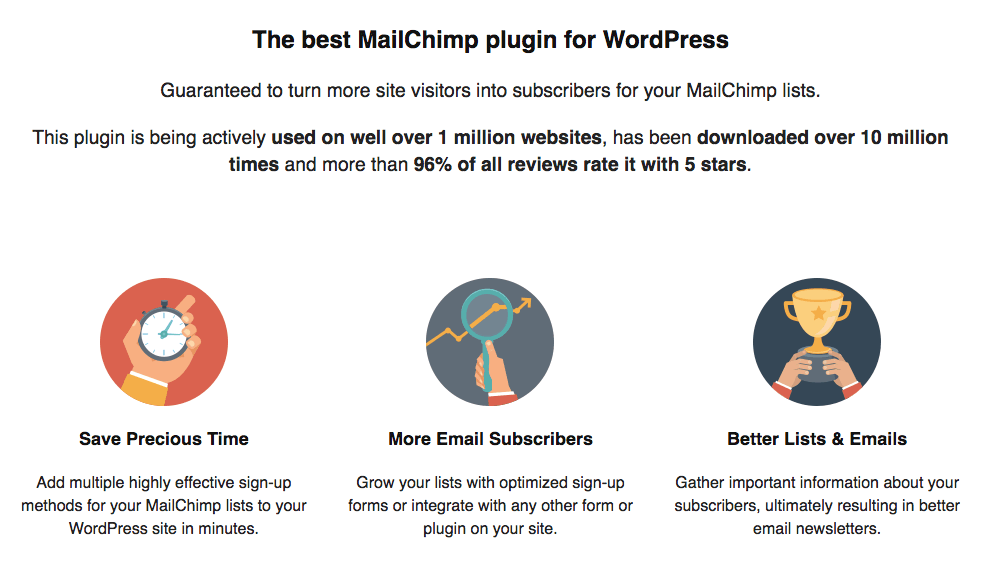 MailChimp integrates the WordPress dashboard with many features like comments or registration forms. It is a dedicated plugin which used with MailChimp only. It has basic customization options with mobile optimization. It is advanced in different features like customization, popups, bars, whole window display, etc.
Mailchimp for WordPress plugin details
6. OptimizePress 2.0 [from $97 lifetime]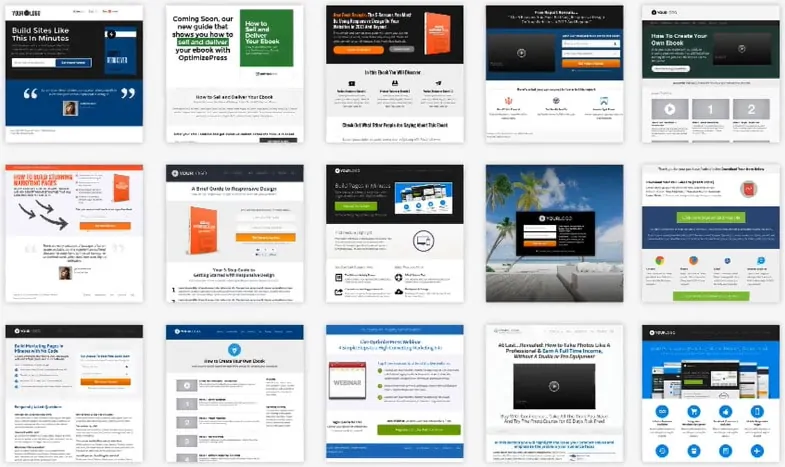 It's a plugin that controls everything from the site with a drag-and-drop page editor, customizing the page according to our wish list. We get an impressive array of features and functionality of all elements which can be added to the pages to make them better. It has more than 30 themes with sales, landing, and launch funnels. It also creates membership portals that are mobile optimized.
OptimizePress WordPress plugin details
7. ThriveLeads [from $19]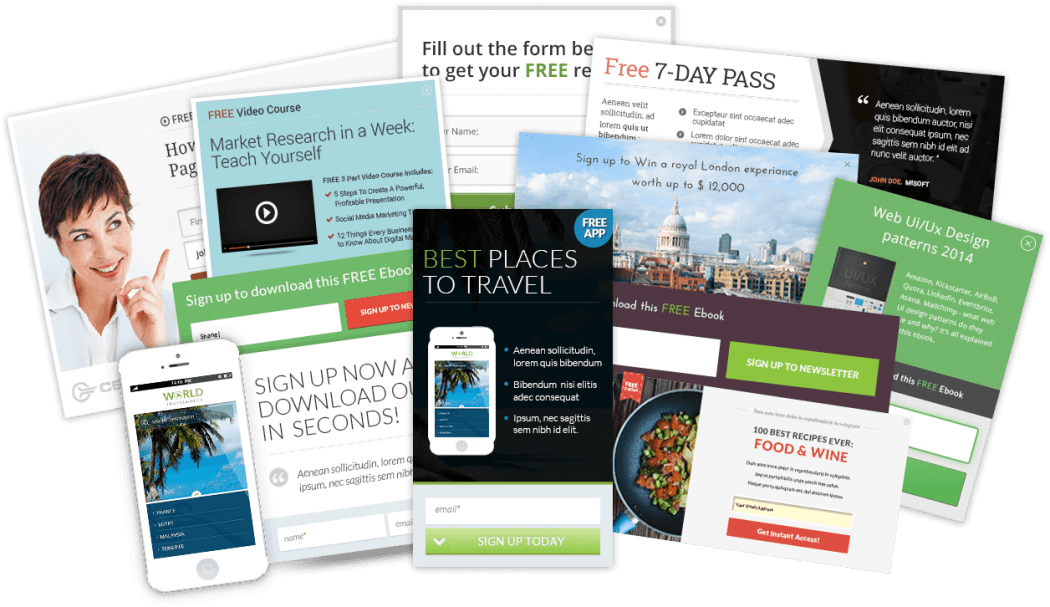 It's a powerful lead generation tool with many features and ready-to-made templates. It establishes Mini-Quiz, Slides in Forms, Detailed analytics, and many popular services. Thrive leads never slow down the site and create the best option form as it has plugins of SmartLinks, which hide the options form from people who have already subscribed. It helps to build a powerful email list that is authentic.
Thrive leads WordPress plugin
8. Popup domination [FREE 14 days; from $9/mo]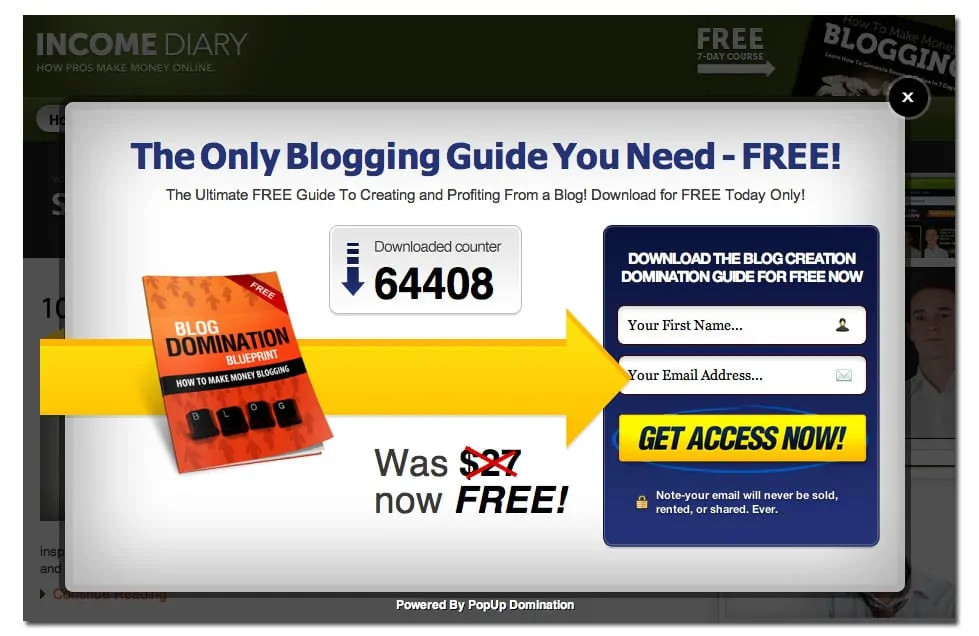 It creates multiple popups with one-on-one testing. It is quite powerful in features and performs the best. Popup domination builds a targeted list that can appear on targeted pages only. It's a kind of forced subscription as we can set a forced popup on the specific content. It gives immediate results and works for so many websites without slowing it down.
Popup domination WordPress plugin details
9. Bloom [$89 Year]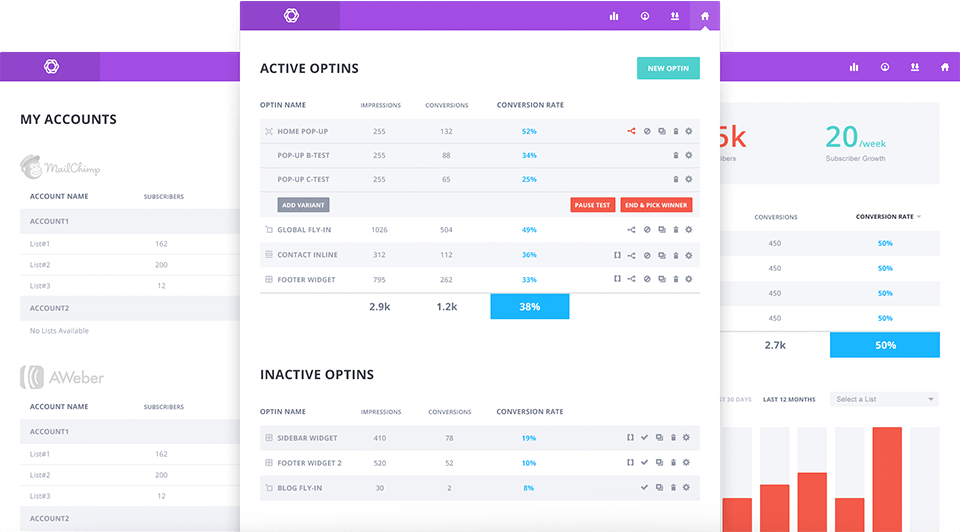 Bloom is a fully-featured plugin with ElegantThemes as it is a content locker. Content locker means that customers can't read the content without giving an email subscription. It has multiple popovers, below post, inline, and widgets which can be used in option forms. It also provides customization of colors, fonts, graphics, etc. It has a trigger feature that everyone has to do by hook or crook.
Bloom plugin details + discount.
10. Leadpages [from $25/mo]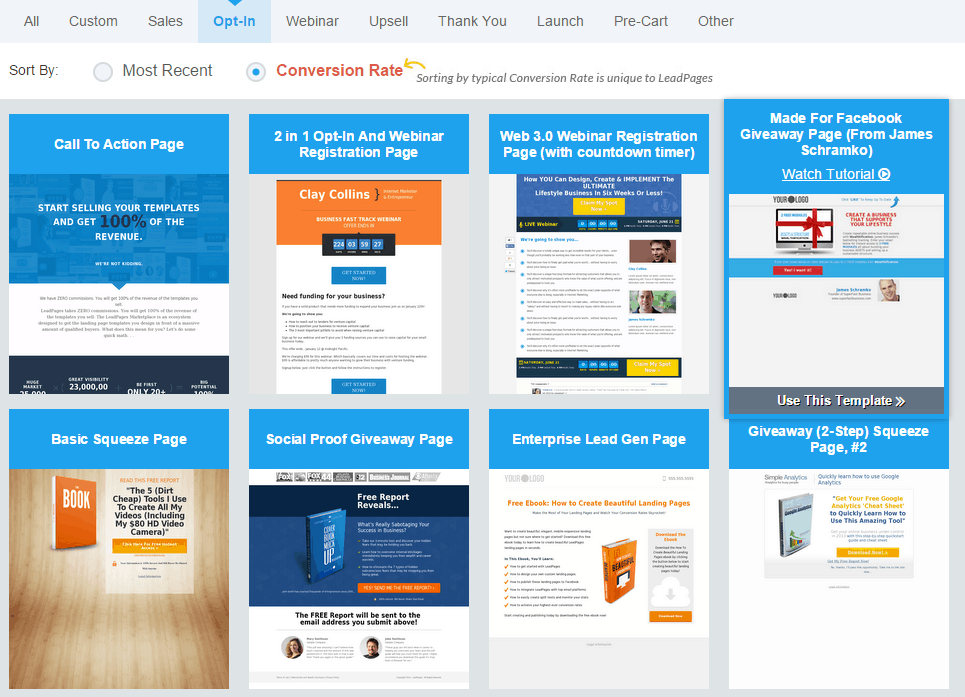 Leadpages help us grow the list by converting landing pages, creating lead boxes, and generating the lead link. It's a platform where we can build a list from a blog on the landing page and cross-check the email.
It has multiple domains with a single dashboard and more than 160 templates to sign up for attractive forms. It has a testing feature that ensures that the email list generated through software is effective or not.
Conclusion
A good Email list popup plugin can add value to the business, and if you want to generate sales, then an email list is mandatory for your website or blog.
The email list will help grow the site which can be a source of traffic and sales as it takes the business to the next level.
I suggest you check each plugin from the list and see which one fits your needs best. If you want a solution that works on any site, not only WordPress-powered ones, then you should try OptinMonster.com. If you are a regular reader of Monetize.info, you know that's what we use here at Monetize.info. Also if you run an affiliate marketing blog then I recommend using one of the 50+ affiliate marketing themes we reviewed before.
Before closing, there is one last thing I have to add. If you need help installing, configuring or upgrading an email list WordPress plugin I recommend hiring a WordPress maintenance company that will take care o everything.