In this guide, you will learn, step by step, how to transform your blog into an authority website that can generate thousands or even hundreds of thousands of dollars in profits every month.
On top of that, you will be able to sell your authority website for at least 30X or even 40X of your monthly profits. 👌
So it's obvious that an authority website can make a lot of money for you if it's done right.
However, it's not an easy job. There is plenty of work and dedication along the line.
If you don't do the right things, you will end up spending a lot of time and/or money, and the results will barely come! I can't stress enough about this!
Follow the blueprint if you want to turn your blog into an authority website and make real money; otherwise, you will spend a lot of time and money and end up frustrated and barely making any money.
Before starting this guide, check one authority website for sale on Flippa with a 46x monthly profit multiplication. The profit figures look good, don't they?

Now that you've seen how much money an authority website can make, let's find out the most important 21 points you should follow to transform your blog into an authority website.
Ready? Let's start then!
1. Focus and dedication are critical
Just as I've told you before when it comes to getting an authority website of the ground, a relatively small number of things really matter.
Get those right and your chances of building an authority site multiply!
With Authority Websites, as in life itself, the 80/20 rule applies! This means that approximately 80% of results come from 20% of your activity.
Understand which 20% of activity really matters, and your chances are greatly increased. Don't get caught up in things that don't move the needle much.
Ask yourself, is this the most important thing I should be doing right now?
Check the video below to find out more about the Pareto principle and how you can apply it to all our daily activities to improve your productivity.
To create an Authority Website requires either: extreme dedication as a content creator. OR significant investment in content creation.
Or, in some cases, both!
Your investment can just be your time, but funds permitting, I encourage you to invest in training / join a mastermind. Many authority website developers are looking to supplement or match their current monthly income.
Others are looking for a six-figure income and a 7 figure exit.
Whatever your ambitions, you will need to invest time to acquire the necessary skills. Creating an authority website is not a get-rich-quick scheme.
It is more like a Get Rich in 24 – 36 months' scheme, provided you put in the effort. People who are serious about building an Authority Blog or Website invest in training.
-> This is the only external training we recommend.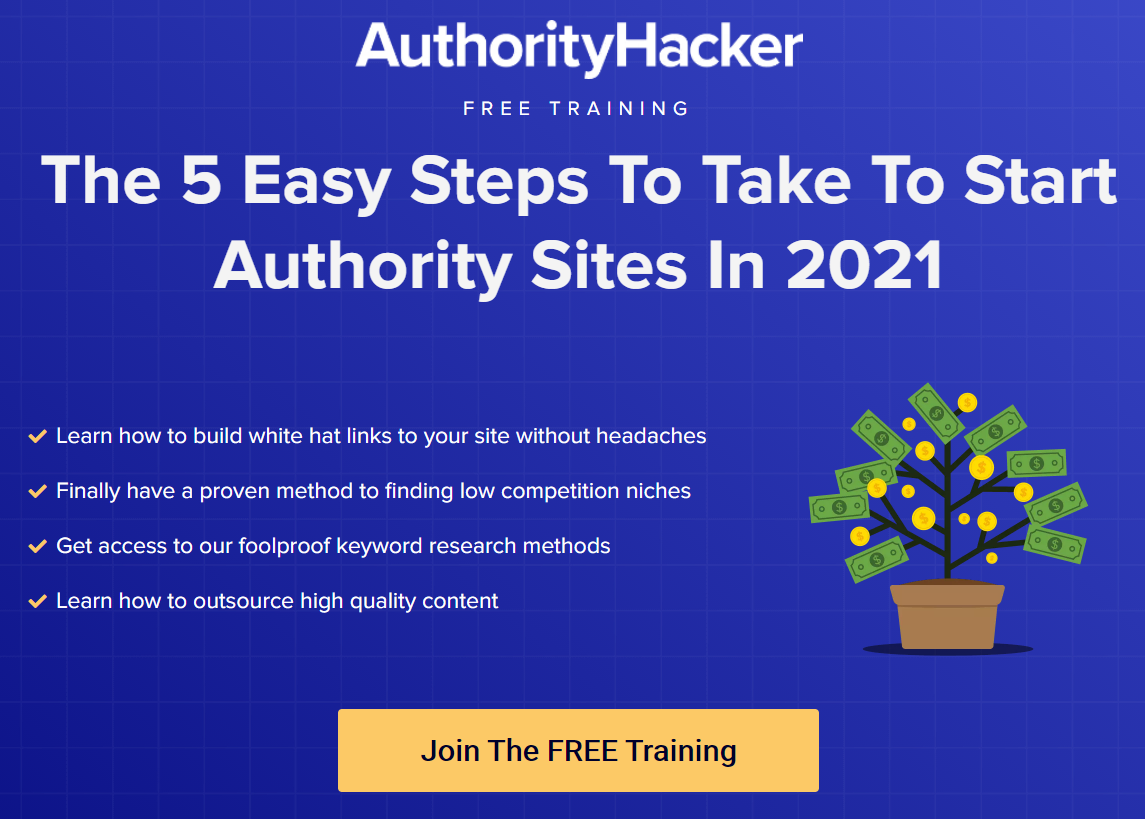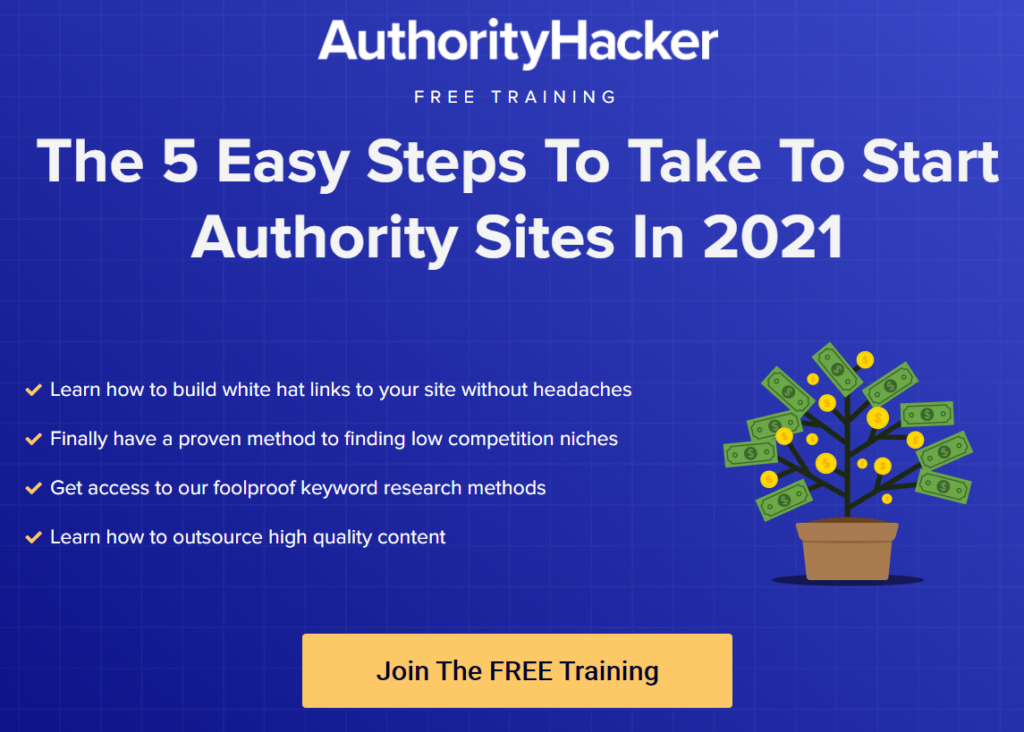 It is by far the best course available for selecting niches, selecting keywords, attracting backlinks, and SEO. With over 120 step-by-step training videos, this authority site training is truly comprehensive.
If funds are limited right now, do at least make sure to attend their Free Webinar. [You will learn more from their webinar than most paid courses] Ask yourself this question…
What 20% of Authority Site fundamentals do I need to learn to get 80% of the results I am looking for?
3. Select a Profitable Niche
Many Authority Website experts encourage you to use ahrefs or Semrush [Semrush review] to find that magical niche with lots of traffic and low competition. It is reasonable advice, but it is not your only consideration.
You should also select a niche for which you have some passion and knowledge.
A competitive niche that interests you and inspires you is a better choice than a niche with low competition. (that doesn't interest you). After all, if you spend a lot of time building your own Authority Website, your chances of success are greater if you write about something you have a passion for.
It may not feel like it right now, but there will come days when you won't feel like writing. If you are passionate about the subject and the niche, there will be fewer of those days. Pick the wrong niche, and it will feel like you are pushing water uphill.
Want ideas for selecting a niche?
One "old school" way to find niche ideas is to review the magazine rack on a large newsstand. Publishers spend a lot of money researching demand before publishing a magazine. The chances are high that if there is a magazine for the niche, it is profitable and worth investigating.
4. Create your buyer persona(s)
Chances are, you're not going to market your authority website to everyone. It's better to focus your efforts on only your target customers rather than trying to please everyone.
The more specific you get about who you want on your site, the more effectively you can tailor your marketing strategy.
So that's where buyer personas come into play:
According to Hubspot, a buyer persona in user-centered design and marketing is a fictional character created to represent a user type that might use a site, brand, or product similarly.
Nailing down your ideal reader can be one of the trickiest areas, full of abstracts, guesswork, and dead-ends. That's why buyer personas are so important — they keep logical thinkers grounded in evidence-based data instead of shooting in the dark.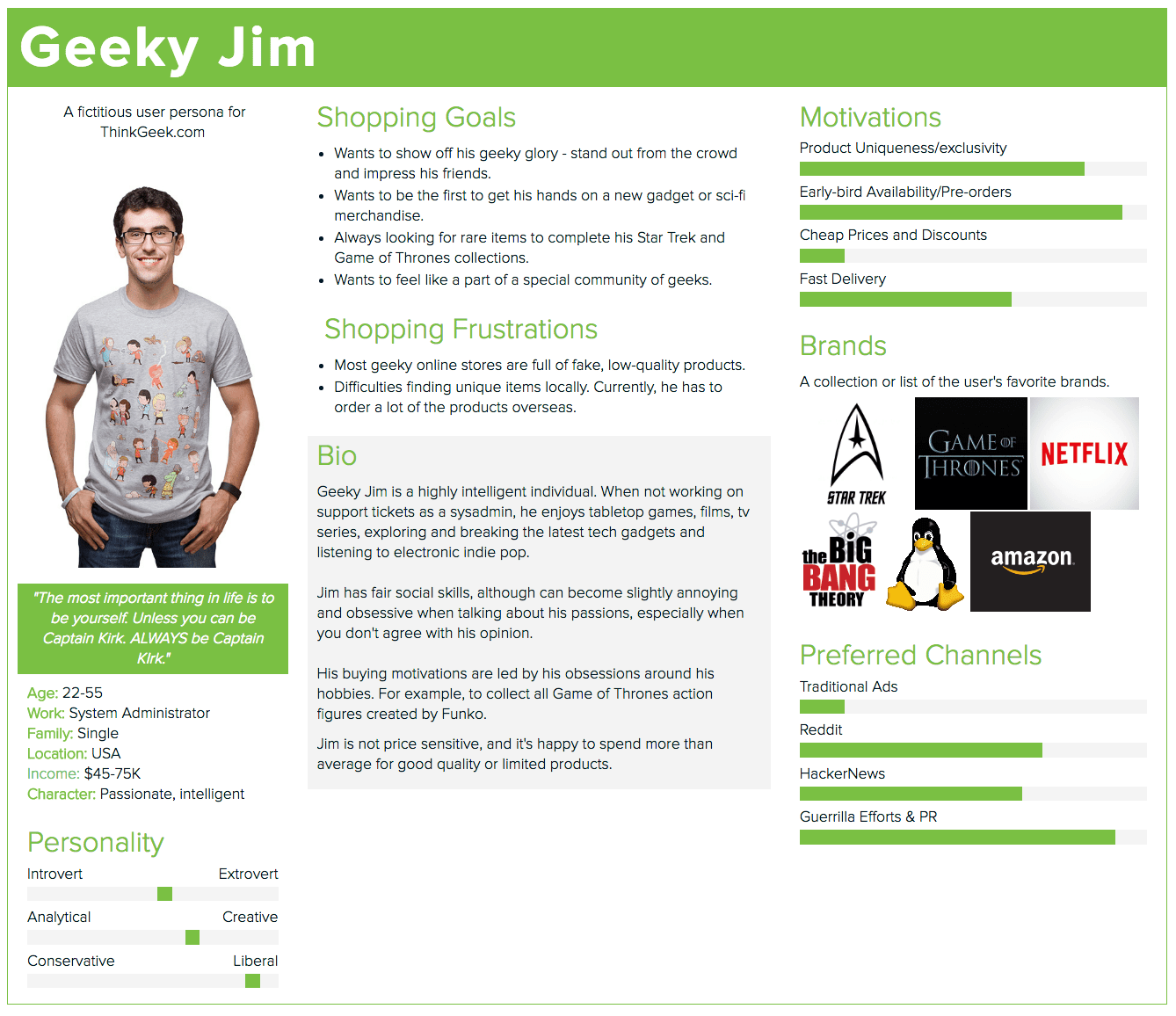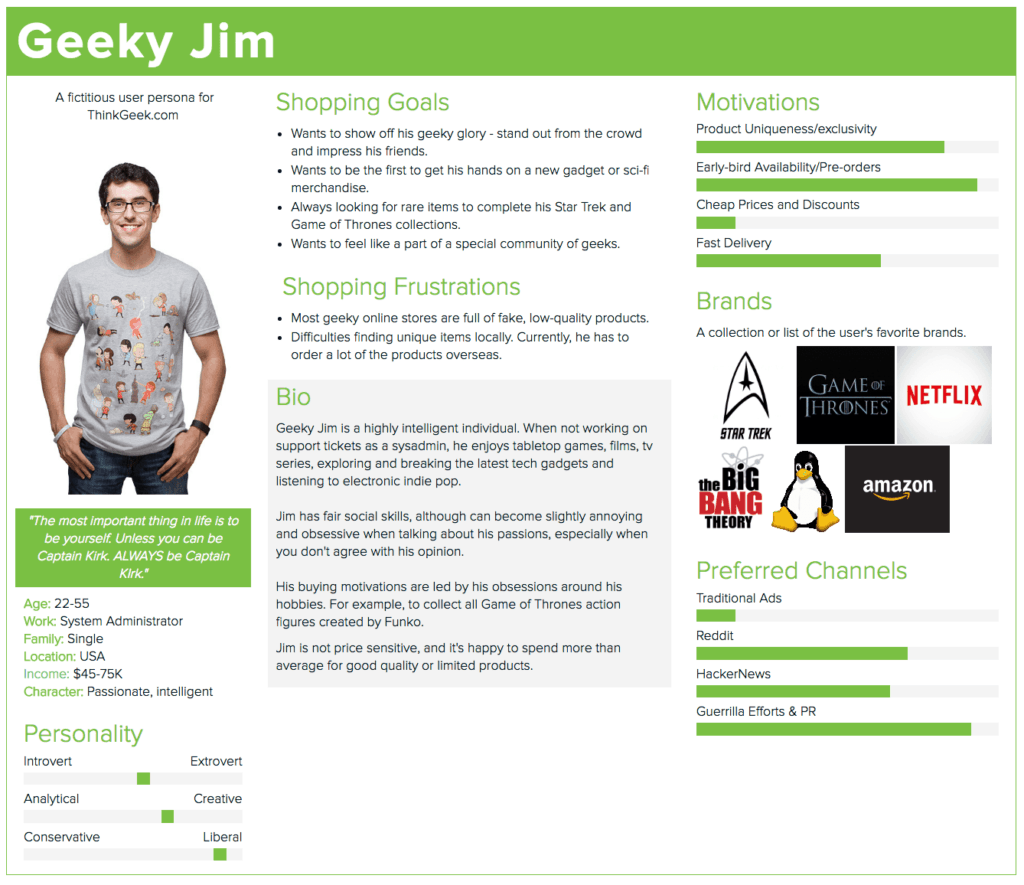 To give you an example, if you create an authority website for people to start and grow a blog, a dedicated piece of content on how to buy a SaaS business, even if it is related, will not get much attention.
On the other hand, articles on social media marketing or how to monetize your blog will be really appreciated.
Check the video below to find out more about buyer personas, how they help you and how to create them.
The bottom line is that a detailed buyer persona will help you choose exactly the person you are creating the website for, their struggles, how you can help them, and how to make money along the line.
5. Find the Perfect Domain Name
Let's assume you are starting from scratch. You should try to secure a .com or aim for a local audience, then try to secure a country domain extension such as .au or .co.uk.
Many people spend far too long trying to find the perfect domain rather than get started.
Let's talk about Wirecutter.
If you don't know what Wirecutter is, well is a product review website owned by The New York Times. It was founded by Brian Lam in 2011 and purchased by The New York Times Company in 2016 for about $30 million.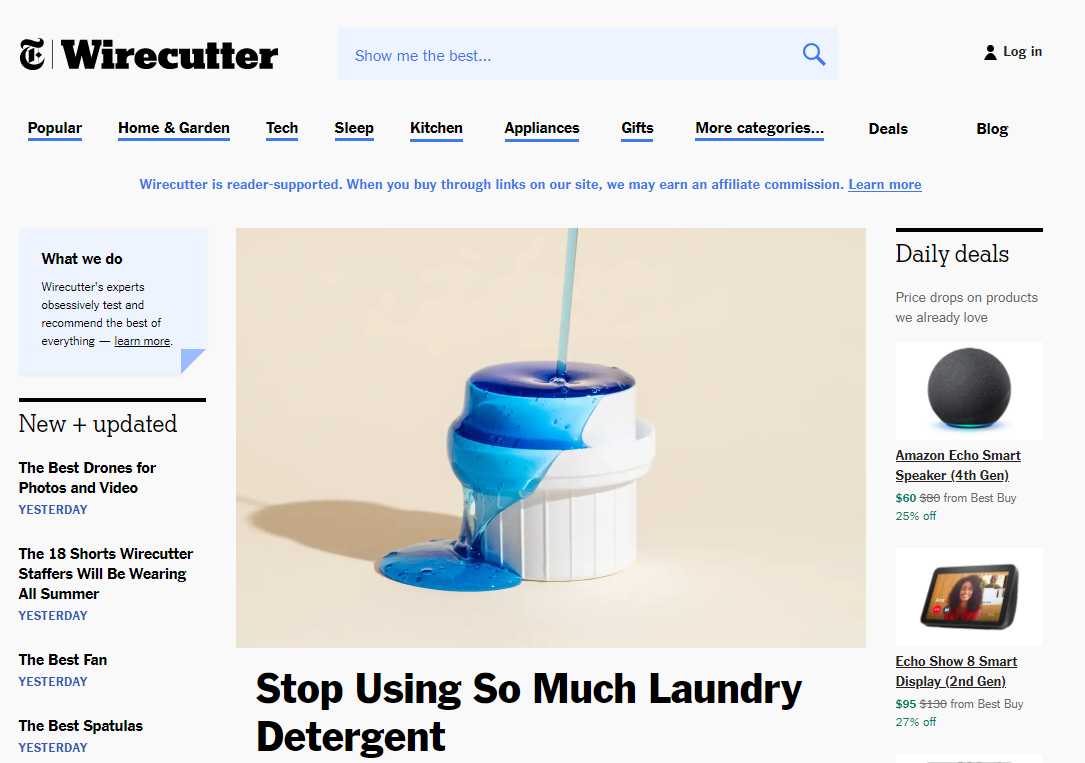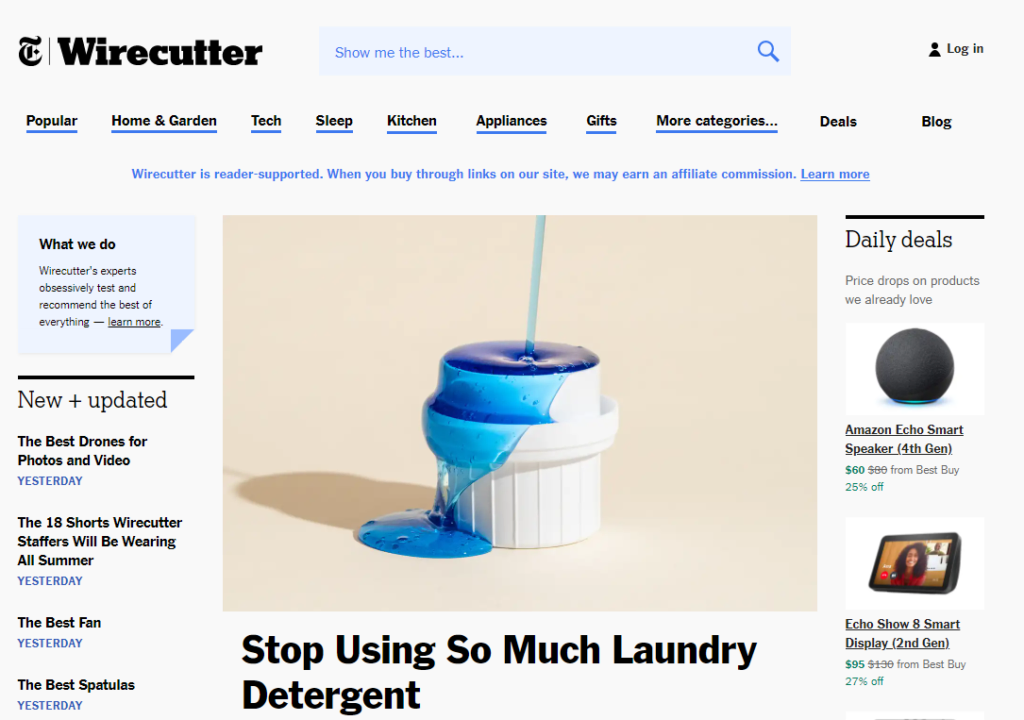 Let's face it; Wirecutter would not have been the obvious name to choose if your target market is electronics, home goods, and tools reviews. (and it didn't hold them back).
That said, if you can find a keyword-rich domain that suits your niche, then so much the better.
Can you make money in this niche?
Traffic that you can't monetize is almost worthless. Less traffic in the right niche will financially outperform high levels of traffic in the wrong niche. [That is not to say that large volumes of traffic can't be monetized.
6. SEO and Keyword research
SEO is almost mandatory if you want to create an authority website. That's because it can drive you quality, constant traffic to your content at excellent prices (if done right). Besides that, using a tool like ahrefs or SEMRush will help you find out what keywords and topics your audience looks for.
As mentioned earlier, don't build your authority site around a random topic that you have no interest in, just because there appears to be little competition. (there are usually good reasons for low competition)
You should define your audience, therefore, your target keywords.
Once you define your keywords, you need to divide them into 3 different groups: Easy to rank keywords, Keywords you may rank for with some effort, and Keywords you cannot rank for (at least at the beginning).
I would recommend you start with easy-to-rank keywords. This will bring some immediate traffic to your site, although there will not be much volume. Think of it as getting your website warmed up with the search engines.
A bit later (3 – 6 months), you can focus on keywords that are a bit more challenging to rank for. This will bring a larger audience.
Later still, especially after you have built up some backlinks, you can target more difficult keywords to bring the most visitors to your site.
The above is a suggestion, not a rule. You can target keywords of any difficulty at any time.
However, I have found that using this approach to start with will give you some early wins and encouragement, which is essential.

7. Publish quality content
My experience is that the more quality content you publish, the more authority your site develops. In particular, the more content you publish around a topic, the greater the topical cluster you create and the more likely the search engines will send you more visitors.
It is my experience that the more content you create around the long tail variations of your main keyword, the more authoritative your website has for your short tail keyword.
Every post you write in your blog should be reliable, easy to understand, and shareable. When people read your posts, they should not be bored. Your expertise and experience should shine through.
Quality content comes in many different formats. Use blog posts, tutorials, videos, podcasts, reports, resource pages, reviews, and listicles to demonstrate your expertise. The more versatility there is in the types of your content you produce, the more likely you will become an authority.

7.1 What kind of content should you write?
And here we are at the hard part of this guide, content creation. It's easy to create content, but it's tough to create great content… And great content is a must-have.
Blogging expert Yaro Starak talks about something called a "pillar article" in his advice columns. Chris Garret calls it "flagship content," while Brian Clark calls it "cornerstone content." These experts describe the same basic thing: the articles that give your reader a clear conception of your niche and your opinions about it.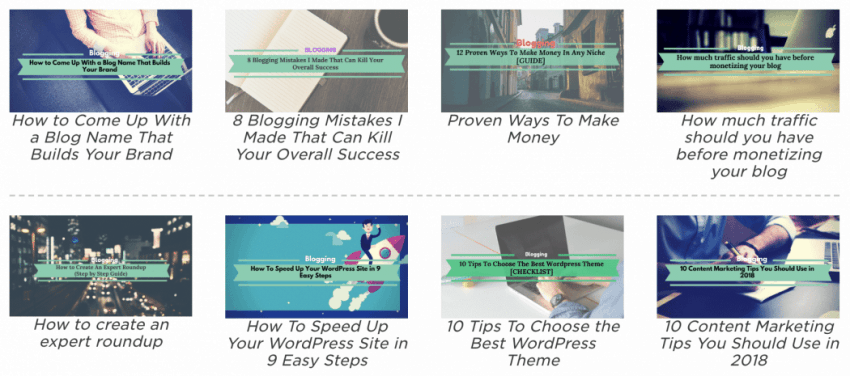 Core content articles should be on the long side—around 1500-5,000 words, depending on the format. These posts should not be time-dependent; a reader who sees the post a year from now should still find it relevant. These posts are the most likely to receive backlinks from other websites and, ideally, will continue to bring in new readers long after you initially post them.
So they don't get buried in your archives, it's a good idea to list these posts in a separate area, whether that's a drop-down menu or links in a sidebar—this lets new readers easily access the most useful content. You can also reference these articles yourself in future posts to help new readers find and read them.
The more of these core content posts you include on your blog, the better. Ten is a good minimum, and you should include at least three in your first 15 posts.
7.2 How to create cornerstone content?
The ultimate goal of any good core content post is to teach your readers something, whether it's a skill related to your niche, an explanation of a concept, or an opinion piece that will help them see your niche in a new way.
If you're not sure what kind of article to write, some core content options are listed below and might help give you an idea of where to start.
You can think that your writing sucks, but you have to try. Maybe you don't know that you know how to write. In the end, you can always outsource.
7.3 What about hiring content creators for your Authority Site?
With people that start authority websites on a budget, most probably, you will initially do the bulk of the writing and content creation yourself. Eventually, with some success, you may wish to consider hiring content creators.
Finding good writers who can write in your preferred voice is more difficult than most people appreciate. It is also more expensive than most people realize.
Sure, writers will do 5 blog posts for $150, but most, if not all, are rubbish. It creates a terrible reader experience, and you should not do it.
My experience is that the least you can pay for a somewhat decent article (that you will almost certainly have to tweak yourself) is $60.
In reality, for a high-quality writer, you will need to pay $200 – $500 for longer, better-researched posts.
It is better to pay $2000 for 10 outstanding articles that engage your readers than to spend $2000 for 40 articles that bore your readers and don't get read.
That said, there are some other alternatives you can consider… especially if you are implementing a "start now, get perfect later" strategy.
Again with some caveats.
7.4 Content creation on a budget
If you just started, most probably, you can't afford to pay $250 or more for an article. Well, you are not alone. There are other alternatives, but as I said, they come with a caveat or two.
If your budget is small, you can try FIVERR – (1000 word articles for $10). They do, however, offer a more expensive verified Pro service.
Arguably a better budget alternative is TEXTBROKER – they offer 4 Star Writers from 2.7 cents per word. On the few occasions I have used services like this, I have found they work best for Listicles, aka "list posts," rather than in-depth articles that require a lot of research. However, do be prepared to do some tweaking and editing yourself before publishing.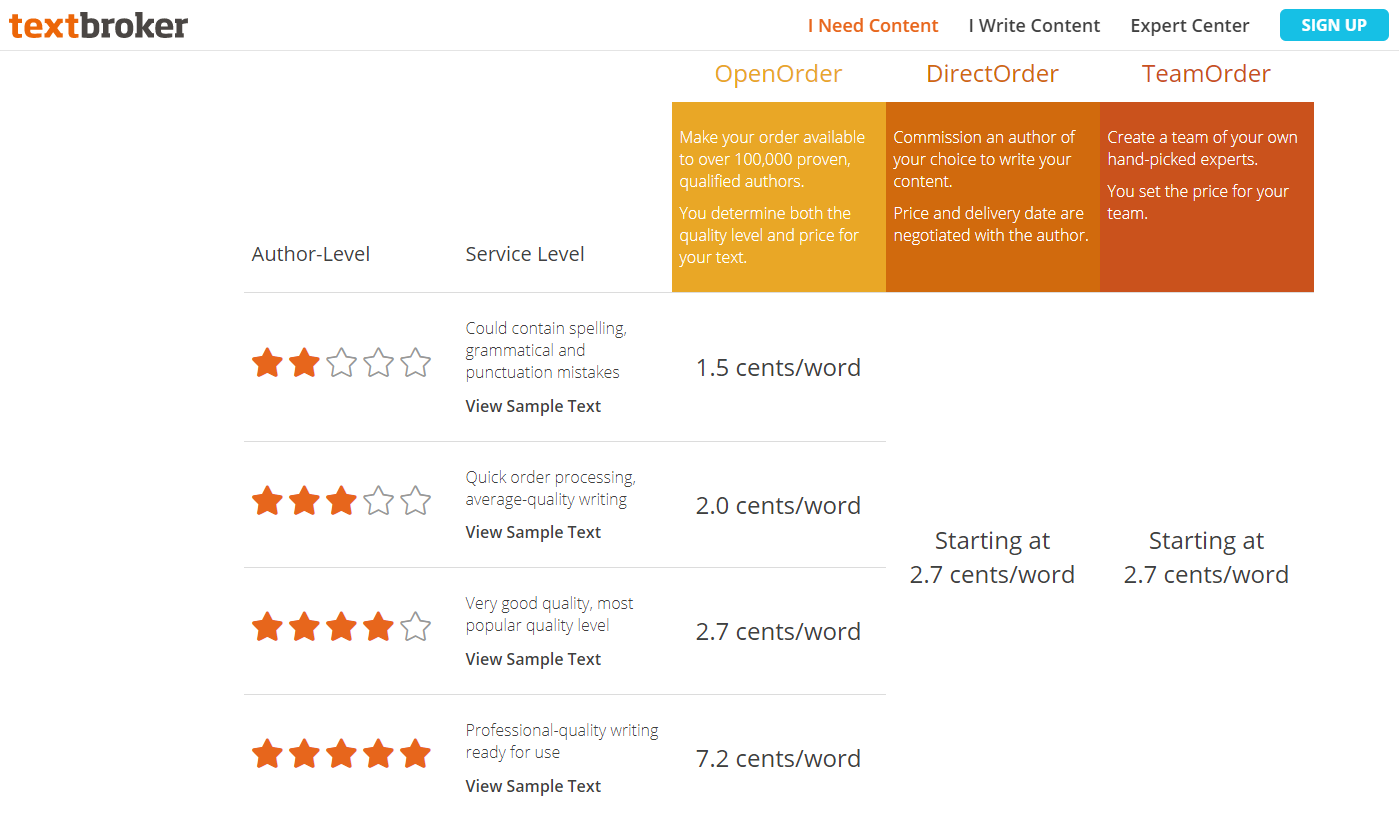 Although, of course, if you are implementing the Start Now, Get Perfect Later rule to scale as fast as possible, I accept there may be merit in getting the content out there and seeing what traction you get.
A 60,000-word website – a reasonable initial goal for an authority website requires 40 articles assuming an average article length of 1500 words.
7.5 Content I Do Not Publish On My Authority Website
In the picture below, you will see side by side what kind of content we will publish on Monetize.info, and most importantly, what kind of content we will definitely reject.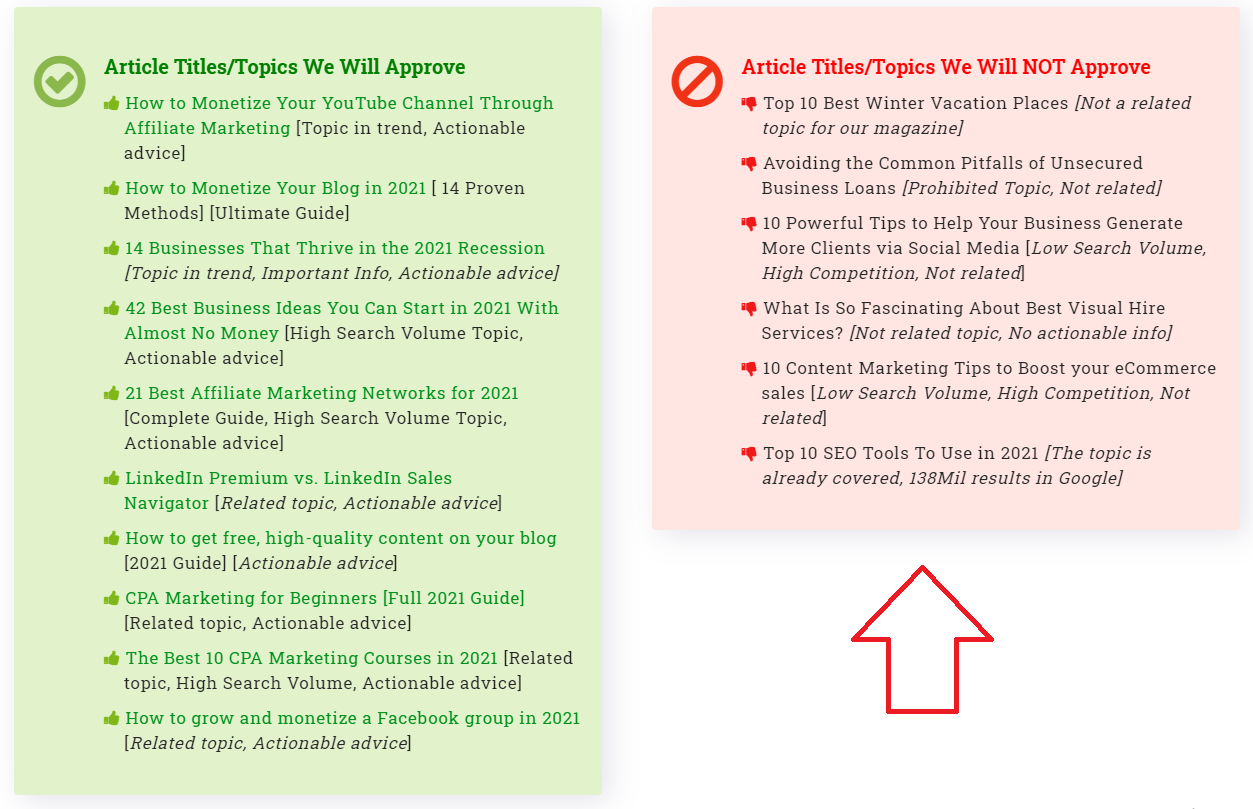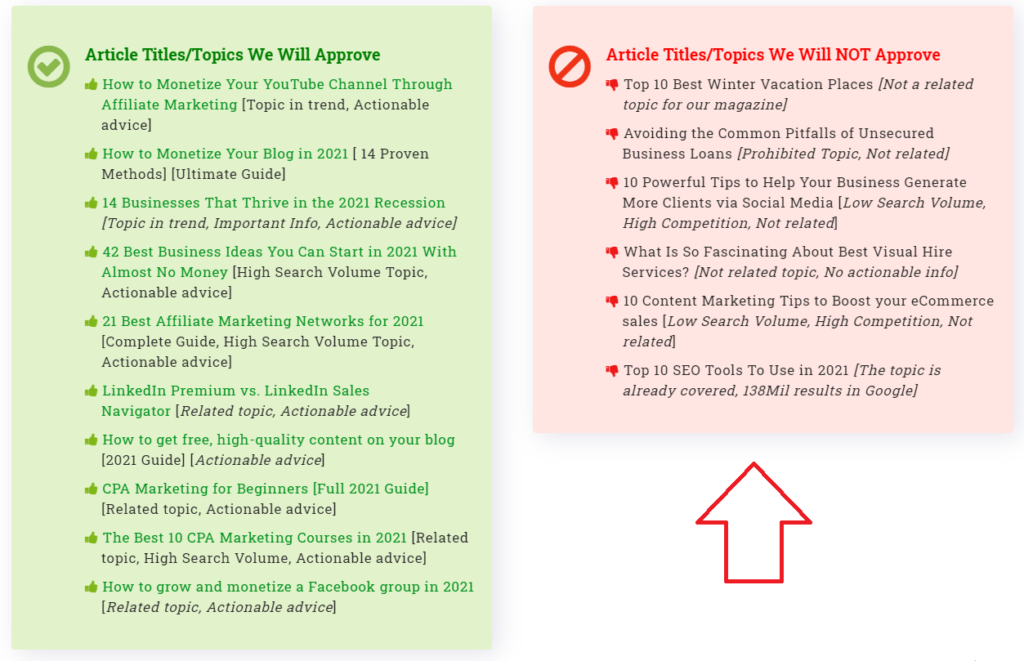 To summarize, I will never publish content that is too thin, does not offer something new or useful to the reader, is generic, or is simply boring.
Your first test for content to publish  is: "Will this content be of value to my reader" or "will my reader thank me for this content?"
No reader thanks you for BORING BLAND content. Keep in mind that better to publish less high-quality content than numerous bland and uninteresting articles that no one reads. And don't forget that your content should be better than what your competition has to offer.
Before closing this tip and go to the next one, I should remember that content doesn't mean only text. Try to add as many images, videos, or audio materials as possible to empower your content. Speaking video, having a Youtube channel, and creating videos that complement your content will bring you even more readers as Youtube is so hot right now.
8. Website design
An authority site doesn't have to look fancy. However, if your website has an unprofessional look, people will not stay around. Your site should be an easy-to-use website that provides a great user experience.
Besides that, your website should load very fast; otherwise, people will leave it and (almost) never come back.
Invest in a premium WordPress theme that presents your brand in the best possible light. Free themes are great for starting, but most cannot be properly customized. I recommend checking out our list of 50+ themes for affiliate marketing blogs. Remember that saying: First impressions count!
Branding is an important aspect when building and growing your authority website. That's because you have to make sure your website stand out of the crowd of competitors and become the first choice of your visitors when they are looking for news, guides, product recommendation or advertising.
Some of these things are more important than others.
For example, having a memorable logo is more important than sorting out your favicon. Make sure you're using the logo on all thumbnails and social media profiles. If you build the authority website around your person, add your picture to the about, contact pages, and author bio.
Use memorable colour schemes on your site that represent your overall brand image. This will help when your website becomes the authority website in your niche. People will recognize it from its look.
You should also secure all the main social media channels for your brand. (LinkedIn, Facebook, Pinterest, and Twitter at a minimum) Namecheckr.com is great for checking if your brand name is available for a particular social media channel.
You should link to all your social media accounts from your website and vice versa.
If you have a local business site, it is always good to register with local directory sites like Google my Business, Bing Places, Yellow Pages, and Yelp.
Social media provides abundant opportunities to connect with other people and influencers within your niche. This means you can easily exchange knowledge with a broad audience and engage with that audience further. It is also one of the best shortcuts for promoting expert knowledge.
Search engines use social signals and other user behavioural metrics to determine the relevance of a page to a search query, with the main idea here being the more content is shared, liked, and commented on, the higher its quality, value, relevance, and, therefore, ranking in SERPs.
You can check domain & social username availability across multiple networks using namecheckr.
Make sure you have profiles on all the relevant social media profiles that are relevant for your business.
Anytime you publish a new piece of content, syndicate your content on all of these social platforms. If you have time and resources, spend some time each week responding to people's questions and interacting on these social accounts.
11. Contribute as a Guest Blogger
This is a popular way to get backlinks for your website. Guest blogging on high-authority websites is very effective for building your authority and growing your readership.
To implement guest posting to establish authority, you need to find authority sites in your niche. You can Google search by using Google's advanced search operators and/or SEO tools like Semrush.
Alternatively, you can simply search the names of Influencers in your niche and contact them. Keep in mind that many people will not be willing to provide you a guest posting opportunity when you are just starting.
In that case, you should write the article in advance (google docs is good for this) and circulate it to several Influencers and see who is first to say yes. Of course, your writing better stands out!
12. Build an email list
Suppose there is one thing I would want to know sooner when launching and managing my authority website was the power of email lists. That's why I tell anyone to build an email list right after the launch.
This way, you will gather visitors' email addresses, and you will be able to send them updates regarding new content, your services, deals, and offers through your own affiliate links to earn a commission for each sale.
Your subscribers are people that trust you and are hungry for your content. Also, if you plan to launch your own products, you will have your 1st customers as soon as you send an email to the list.
There are many solutions to build a newsletter and grab users' email addresses. I prefer using OptinMonster [OptinMonster discount] for their well-designed opt-in forms and customization options along with ActiveCampaign for marketing automation and email sending capabilities.


Below is another example of an authority website that has a making list in place. In exchange for the email, they are sending updates about plans to the subscribers.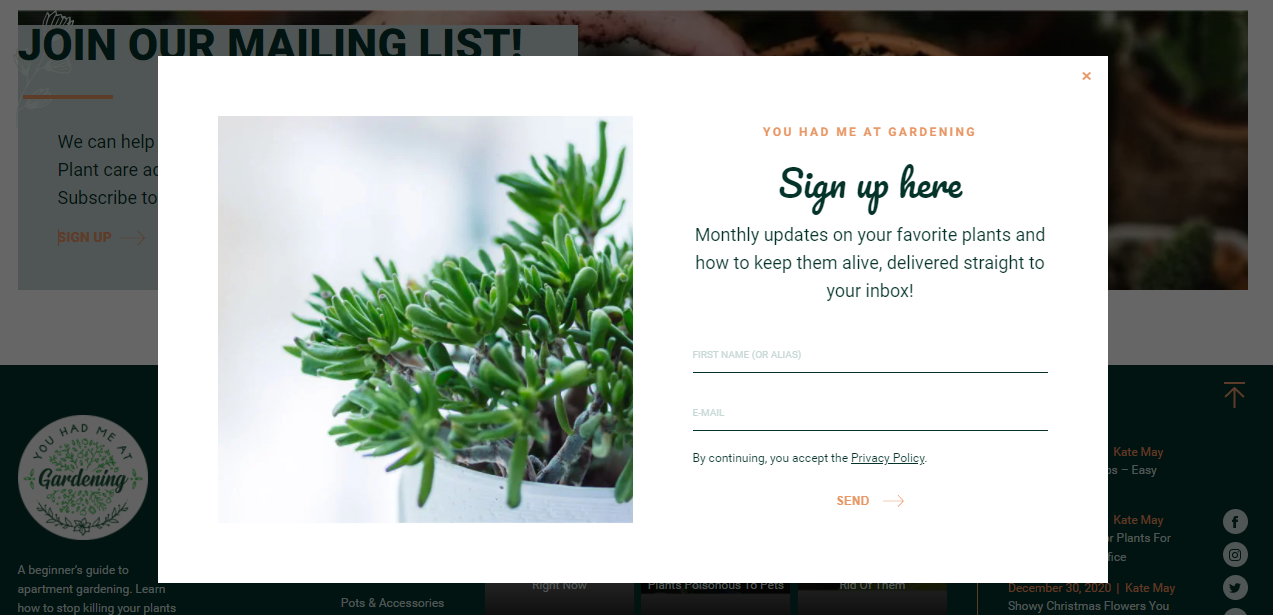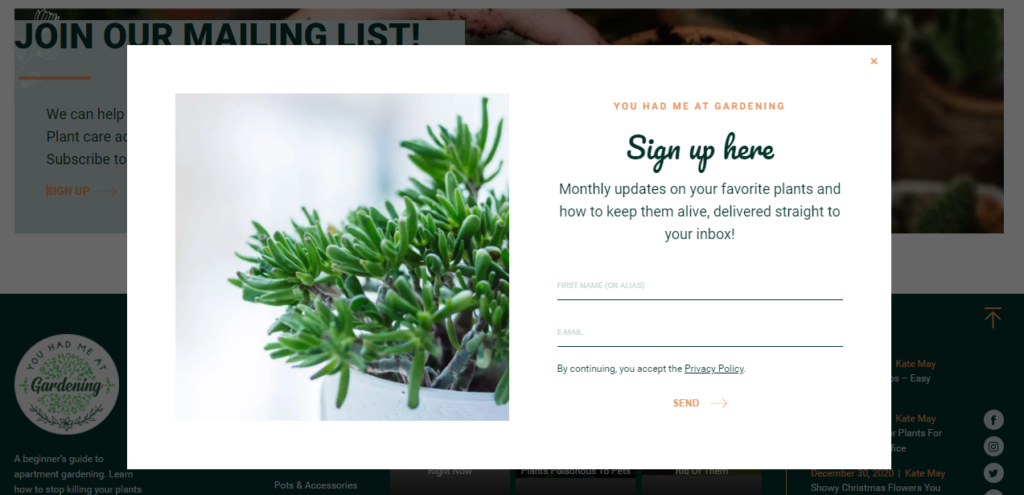 13. Create valuable reports
I am not talking about a lead magnet. But about a valuable report that is genuinely free. There is no requirement to provide an email address, and anyone can share this document without any edits or changes.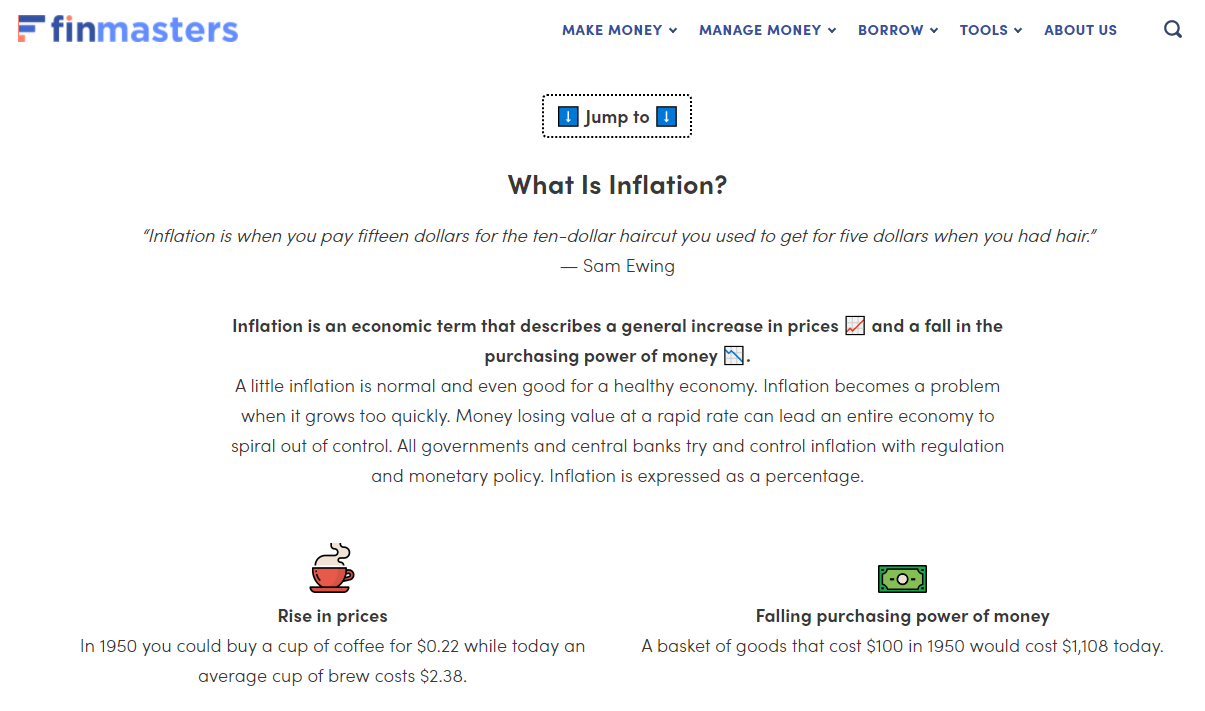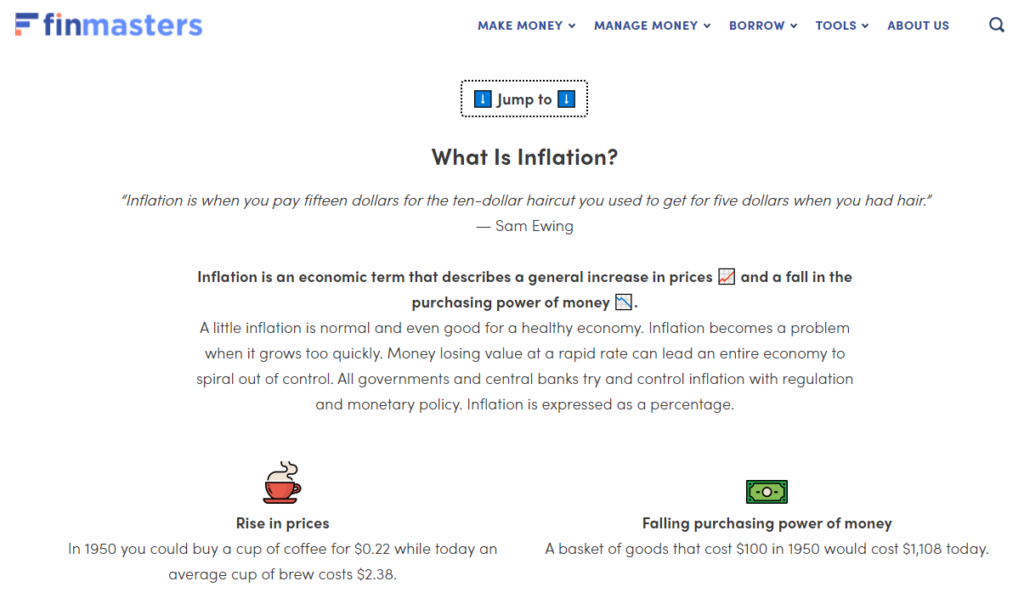 In the image above, you can see a screenshot of an awesome report on inflation created by Finmasters.com. It contains a lot of valuable information, a calculator, examples, all based on research. As you can imagine, it gets shared and attracts many visitors and potential clients to your business.
This particular guide is slightly tongue in cheek, which in this instance adds to the "share-ability." What can you give away that visitors would appreciate and share?
14. Host or Sponsor a Conference
My first authority website was in a home improvement niche – focused on sun-rooms, conservatories, and garden rooms.
As our authority grew, we got many media mentions and became a Key Sponsor of a competition to select the Best Conservatory / Sun-room installation.
This proved a great way to connect with leading industry players. It was also a great way to find more customers for my online lead generation service.
Interestingly, one of the people I connected with ended up leading the team that bought my entire suite of Home Improvement Authority Sites in 2006.
15. Host case studies & leading researches
This is the fast track to building an authority site. It requires time and investment, but it is one of the best ways to stand out from your competition and be recognized as an Authority.
When you provide well-researched information, people will talk about your research. They will link to your site and share your content on social media.
16. Create unique tools and resources
I've told you before in this guide on how to turn your ordinary blog into an authority website, and you have to create stellar content. Another strategy that will complement content creation is to create valuable tools and resources for your audience. These tools will make them come back multiple times to the site and even recommend it to their peers.
To give you several examples of tools you can build: calculators, charts with historical data, quizzes, jobs or events listings in your niche, etc.
Check below what tools built the FinMasters.com's admin for their personal finance audience:


Based on the buyer persona and keyword research you've already done, find out what tools your audience needs and hire a freelancer or employ a WordPress development company to build them for you.
17. Publish Expert Round-Up posts
An expert roundup post is a blog post that features contributions from multiple experts. Typically, you, the host blogger, will raise a question or topic for discussion with various experts who share their insights.
The great thing about this is that the guests will usually link to your round-up article and share it on social media. People like to get flattered and earn backlinks most of the time.
Here are several expert roundups I've organized:
Although a roundup post can take a lot of effort, it can create massive exposure for your site that validates your website and builds brand awareness.
18. Host a Podcast
No rule says quality content should only consist of text and images.
You can use podcasting to open the gates of whole new opportunities for your site. A podcast will allow you to reach a whole new sub-set of your market that prefers to connect with your brand via audio.
Inviting experts from your niche to be your guests. This can quickly set you up as an authority in your niche.
You can also be a guest on other people's podcasts. This podcast exposure will help you build your authority since the podcasts will often link to your website and social media profiles.
Check the following video to find out everything you need to know about starting a podcast.
19. Build a community
One of the most important tips on starting an authority website is to make sure you're building a community around it. That's because a repeating visitor will bring you more value rather than a new one. And the acquisition costs are way lower.
By being a member of your community, your visitors will choose your website to read articles or reviews, purchase products or advertise over your competition.
It should go without saying that your website should include social proof – this takes many forms, but the two most people will be familiar with are:
Displaying customer testimonials.
Details of where your content has been mentioned/quoted.
Highlight your contributors or special guests.
Pictures at events with top experts in your niche/industry.

You have probably seen many websites share where their content is published or where their names are mentioned. It can also be in the form of customer testimonials showing what other people said about that specific product or service.
What are these websites trying to achieve by sharing this information publicly?
They want to manage the audience's perception by telling them they are a respected brand of the community; therefore, you should also trust them. This is also called social proof, and it will help establish your site authority.
Below is an example of showcasing several brands we've worked together with, so our readers should know that the top brands in the industry trust us with the business, so they should as well.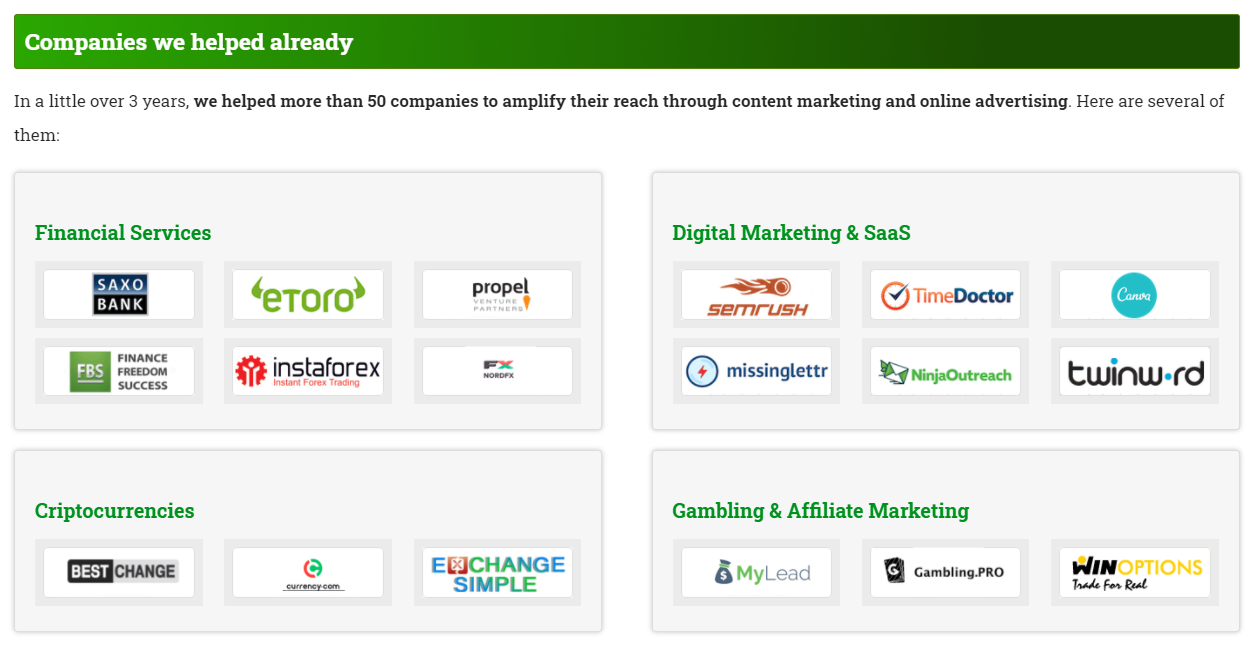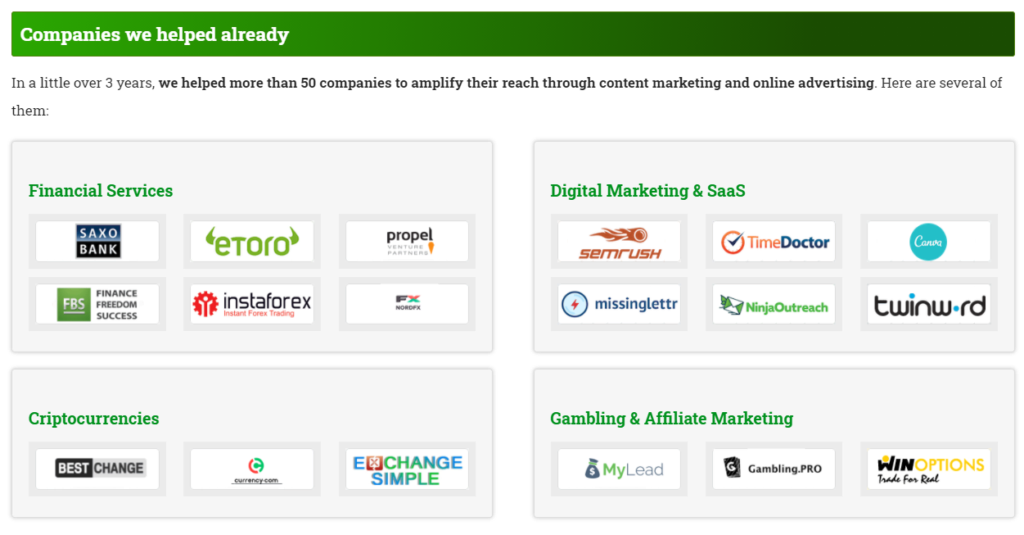 In closing of this tip, I'm adding a screenshot of one testimonial that I list on the advertise with us page from people that worked with us: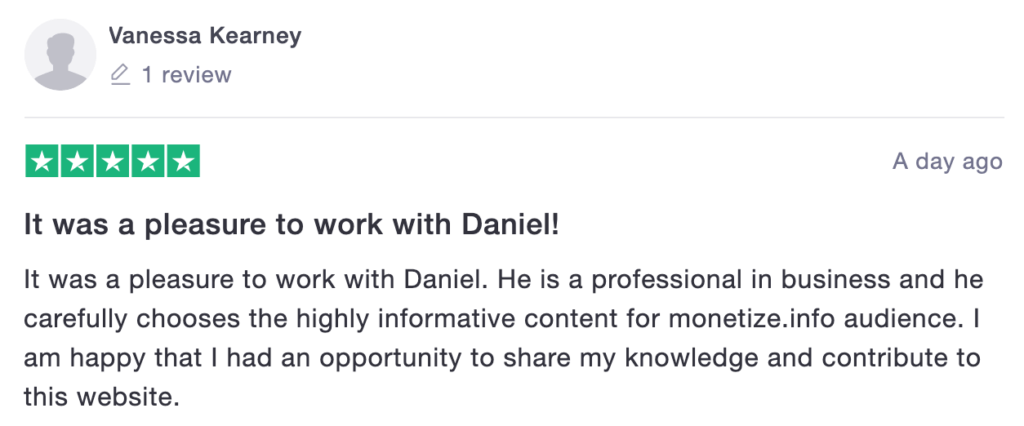 21. Learn from your competition
Note, I said learn from other authority websites – not copy them! Inspiration is all around.
I often got the inspiration to implement on my own website from authority websites in my niche and other niches. Often it is a tweak on their approach, rarely is it the same thing.
When comparing other authority websites, I note their web design, writing style, content length and depth, and even where they host their website to learn how they organize everything.
You can go to Wayback Machine and check how their site looked a year or maybe 5 years ago. Check individual articles. Success leaves clues. You will find great points to utilize for your site if you study other successful sites.
Also, use a tool like Semrush or SimilarWeb to analyze your competitors. See their traffic figures and sources, what works best for them, and adapt to your project.
Conclusion
Ok, now you have everything you need to create an authority website or turn your blog into an authority website in 2021. I've detailed every step along the ride. Check our sequence of this article and learn how to monetize your blog.
Thinking to speed up the process, save one or two years of hard work, and instead of starting an authority website to purchase one? Check our complete guide on how to purchase an authority website.
As I've said, I've created over 40 authority blogs till now, and I'm happy to answer and help you succeed. Want our team to create an affiliate blog for you? Hire us.
Do you have a blog, or do you want to set up one?
Let me know in the comments form below.