Today, in our interview session we have Craig Campbell from CraigCampbellSeo.co.uk. Craig is doing SEO for a living and he also participated to our SEO Expert roundup back in January.
He is a great fan of using SEO tools and I encourage you to check his blog because it's full of reviews, news, and tutorials on SEO.
I invite you all to read the interview as Craig has given a lot of insights on how to run an SEO business and how to stay on top of your game.
1. Do you mind telling our readers a little bit about you and what you do?
Well, my name is Craig and I'm based in the UK and have been providing SEO services for over 15 years now. I'm now doing a lot more on the training side of the business providing agencies and individuals courses on all aspects of Digital Marketing which is working really well for me at the moment.
I'm trying to steer clear of taking on more client work and focus on the training aspect of things as I think I'm at a stage in my career that training is something I can do well with.
But I do want to remain active as an SEO too, to remain on top of my game.
2 When you started doing Search Engine Optimization and what motivated you to do if further for a living?
I got into this by chance and seemed to have quite a hungry obsession for SEO, I'm not entirely sure where that came from, I've been involved for a long time now, and when I was starting out the internet was a fairly new thing and I loved everything you could do online, as when I was at school there wasn't anything like this.
I was going between jobs unsure of what to do and all of a sudden SEO was becoming an interesting focus and I took it from there, it was a long hard learning curve but I think if you have a passion for something then that keeps you motivated. You also can make good money in this game and at the end of the day, that's what keeps us all motivated I guess.
But constantly learning is something that I love, and being in this industry allows me to do that, otherwise, I would get quite bored and probably seek an alternative career choice.
3 What's your advice for SEO specialists to acquire and maintain clients?
Getting good rankings yourself is one way to get clients, I get a lot of new business due to my own local rankings, but there are many other ways to market yourself, but as an SEO expert it speaks volumes if you can rank your own website.
I think in this day and age there are more SEO specialists than businesses, but I would say that many of them are really low in terms of ability, but clients are harder to gain because they are being bombarded with SEO people pushing their services all the time.
So rank well yourself and have clients coming to you, it's less desperate and having clients come to you is also a much easier sell.
In terms of maintaining clients, getting a client decent traffic and rankings is always a good way to keep a client happy, but educating clients and giving them a better understanding is always something that has worked well for me.
That can be a bit time consuming, to begin with, but the more a client understands the easier the relationship gets and you can work on helping each other with certain parts of SEO, rather than having to justify yourself every other month to get paid.
4 You have had a customer that you couldn't rank / bring the desired results? How did you managed the situation?
I've not had a client I couldn't rank as such, obviously I get clients who come to me with websites on platforms that are not that SEO friendly, but part of the job is auditing and advising the client on how to get onto a more SEO friendly platform, or advising on anything else that is likely to hamper SEO. I don't tend to work with people who don't have the correct budget or resources to have a successful campaign.
There are only really a few ways where you can fail, the main one taking on a client who has a budget that isn't enough to compete in their niche. But that is something you would need to be crazy to take on.
I make a point of telling clients that it will take time, and yes I've had clients who after month 1 expected to sell millions of pounds worth of products, but you are best getting rid of clients who have unrealistic expectations, and I've had to do that on a few occasions.
5 I see you are a big fan of SEO Tools and you review them on your blog. Which ones do you recommend as a must-have in every SEO specialist's arsenal?
I am a massive fan of tools and software to help automate processes that help me do my job, I've checked out thousands over the years and at the moment I get a lot of providers asking me to review their tools.
SEMrush (review here), Ahrefs, Outreach.buzz, Massplanner (note of the editor: Mass Planner went private – invitation only), Serped, Statusbrew, Buzzstream, Ninja Outreach, Buzzsumo, Crate are just a few of the tools I use on a daily basis. I also have a VPS which has a lot of nice tools on there too which help me with a wide range of tasks.
I've got a friend Steven Van Vessum who has quite a cool new bit of software out just now called https://www.contentkingapp.com which is another great addition to an SEO's toolkit and is something worth looking at, I've a full review on my blog on its functions and features.
There are many tools out there that do the same as these tools, it's just finding the right combination that suits your budget and needs. Some of my tools are to automate parts of my social media campaigns and others help with research and analysis, alongside some cool tools for outreach and monitoring websites.
On top of that you also need a VPS, proxies and some other tools to do other bits and pieces but in general, the above tools will be used by many marketing experts out there as they are all well-known tools.
I could spend this whole article talking about tools, what they do and which ones people should use, it's a big topic and this is something that constantly changes, as there are new tools coming out all the time so do keep an eye out for new ones too.
6 You have over 300K Twitter followers. Can you share some insides with us on how did you manage to build such a large audience?
I've had twitter since 2011, so I've had it 6 years and I've worked hard trying to get that up as high as I can, hopefully, people like what I say in interviews, webinars and when speaking at conferences, alongside me sharing tools and tips on my blog so that helps grow my following.
But there are tools like Massplanner that automate a lot of the social media processes that helps accelerate things a little. But I do spend a lot of time manually adding tweets and building relationships with influencers too and I do feel this has a massive part to play, engaging with other influencers and adding value to the conversations helps a lot.
I also regularly attend chats online offering free tips and advice and that helps boost things too.
7 I'm a regular reader of your blog and I really enjoy the well-researched posts of yours. What's your content creation strategy for the blog?
I regularly get asked questions by people about SEO, such as what tools do you use, how do you do this, so I like to blog about things that people ask me on a regular basis.
I could do so much more on the blog but it's finding the time to be able to do it. But hopefully, as of now I will be more regular on the blogging front and be able to post more useful tips and advice that I've picked up in my experience as an SEO.
It's about sharing this information with others in the hope that it helps them, that's where most of my content ideas come from.
But it's just trying to cover things that others dont talk about , there is enough of the basic stuff going on out there, so I try and avoid that type of thing, and focus on problems, tools and some other areas.
8. How many hours do you work daily? What are daily tasks for your business?
I try and work a normal 8 hour day Monday to Friday, but at times I have to work late at night to get quotes out, interviews and webinars and a lot of research and learning are done at night.
Typically daily tasks for my business can be meeting people, invoice, sending quotes, doing SEO, Content, Social Media, Link Building an all other aspects of doing online marketing. Mixed in with training courses, webinars, and conferences.
No 2 days are the same, which is always a good thing I guess, but we need to go through a wide range of tasks to maintain and improve clients rankings. We also have our own business websites to rank well and create content and videos for, so we do remain fairly busy all of the time.
9 You manage a small team that help you with SEO tasks. Do you have any tips that help you keeping everything organized?
To keep things organized is easy, as it is only a small team and everyone knows their job so it's fairly free flowing. I have spent a lot of time and effort into getting it to run as smoothly as that though, make sure your staff are trained well and armed with the right tools to be able to do their job properly.
The office is fairly small so we are sitting with each other all the time, so communication is important and as we all sit together this helps massively as I'm always aware if there are any potential problems.
But having the correct tools and dialogue and having the staff trained properly is the key areas I would focus on if I was to start again. But I find that side of business fairly easy to be fair there isn't much to it.
10. What was your biggest mistake and what have you learned from it?
This really is a tricky question, I've made a lot of mistakes along the way in this industry. But they have all been a good learning curve even if they have been costly mistakes. The biggest one was probably taking on web design work, it's so time-consuming but I wanted to try and offer all Digital Services and web design was a big part of that, but there are two main factors in web design that makes it almost impossible to price. Clients expectation, and finding a suitable reliable web designer, clients will always want value for money, demand loads of changes and want several meetings about their website.
Now that's all good and well if they have the budget to pay for all of that, but there are so many people wanting low-cost websites. It makes it impossible to price and even if you do get that part right you have to get a good designer who can deliver on budget and on time.
Getting both of them right is impossible and as a result makes the web design a total mistake from my point of view, which is why I no longer offer those services as I lost so much time and money on those jobs.
So if you are good at SEO, stick to SEO, don't try and be skilled and sell other peoples services.
11. In your opinion what's going to be the next great thing in SEO that will change the way SEO is done now?
This is a hard question to ask, as things are changing, technology is changing and there are new techniques and strategies coming out all of the time, but AI is something that will become a big factor but everyone mentions that.
The tools and automation side of things are areas I'm always looking at, getting better research and analysis tools helps do the job quicker, and there are always new functions and features coming out all the time on a lot of products. And long may that continue, as they help cut down a lot of time.
12 I see that you and Mark Preston will hold a webinar on running an SEO agency tasks and can't wait to watch it. Can you share some insides with our readers?
Mark and I are in regular contact ranting at issues we have faced or still face to this day, our career paths have followed a similar path where we both built ourselves up, had an agency, reverted back to working for ourselves and now offering training.
So we have dealt with many problems that other agencies out there will have experienced, and hopefully, we can have a nice discussion or even a debate to a certain degree on certain aspects of agency life, but also how SEO works as our approaches are from different angles too.
However we both get results, both respect each other but we are both opinionated and we won't be sitting there humoring each other, I will challenge Mark, he will challenge me and hopefully the viewers will enjoy listening to our debate/conversation and take on board any tips that they can pick up. I think between us we have 30+ years experience in SEO combined and have faced and dealt with problems in different ways.
But it will be my first webinar where we are the hosts, there is no one in the background telling us the topics we have to discuss, or telling us what we can and can't talk about, we will go all out and have a real SEO conversation and hopefully, people will enjoy it.
I invite you all to click the picture below and register for the Youtube webinar held by Craig Campbell & Mark Preston on July 26, 2017

13. What you enjoy to do in your free time? What is your passion and how would you monetize it?
In my spare time, I like going to the Football, playing a bit of golf or table tennis and generally just relaxing. I'm a massive Man Utd fan and head to their games as much as I can. But sadly I do lack real ability in those hobbies so I can't see myself making money from those things.
But if Man Utd wanted to employ me as their manager or something one day, id be more than happy to collect a wage there for doing something I love.
14. Do you have any plans (personal or business) that you can share with us?
Nothing too much on the personal front for the moment, but in terms of business I've changed how I work, who I work with and have different goals now. Although I love doing client work and will remain working with my long term clients, I'm trying to step away from taking on new client work to focus on the training side of my business.
I feel I've got the experience and results to now be able to offer tips and advice to many others out there in the Digital Marketing world, and whilst I'm doing these courses at the moment I want to do a lot more of them and do a lot more interviews, seminars , and webinars and hopefully help others learn from the many mistakes I've made over the years and help them get better at a much quicker rate than I did.
Thank you very much Craig for answering my questions and I wish you all the best.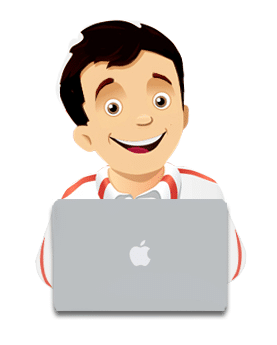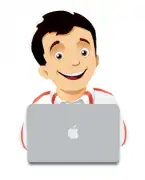 You may connect with Craig Campbell on:
Twitter: https://twitter.com/glasgowseo03
Facebook: https://www.facebook.com/craigcampbellseo
LinkedIn: https://uk.linkedin.com/in/craigcampbell0302
Craig's blog: https://www.craigcampbellseo.co.uk/