One of the questions that people wanting to become entrepreneurs are often faced with is whether they should start an original business or just buy a franchise.
Both of these methods have their advantages and disadvantages but it's not as easy to look at all of them or even compare them if you have no in-depth knowledge of the topic in question.
Therefore, there are the top 10 questions that every potential franchise owner needs to ask before entering the business world.
Only this way will you be able to tell with certainty that buying a franchise is the right choice.
#1 – Start-up costs
The first thing you have to know when buying a franchise is the fact that the cost tends to be steeper than starting your own business. This, however, is usually fair seeing as how you don't have to start from scratch.
When starting your own business, you would probably be able to start in a bit more modest manner, however, this means that you would have to develop your own business model, test out business practices and more. This way, you get the privilege of skipping all these essential (but avoidable) steps.
When it comes to making a budget estimate, there are several factors to take into consideration. First, you have to rent a real estate to act as your headquarters and you might be forced to modify the building in order to meet standards set by the franchisor.
Just think about it, you can't start a McDonald's franchise in a shack and other franchises are looking out for their brand name, as well.
Next, you have to handle the inventory, manage the payroll and pay for utilities on your own. Finally, let's not forget why you're there, which is why you need to think about your own salary, as well.
#2 – Fundraising
When it comes to fundraising, it is a lot easier because success rates in the franchise industry are substantially higher. This is why creditors usually look more favourably on those who are getting a loan in order to start a franchise.
Moreover, when applying for credit, you'll probably be asked to demonstrate your business plan, which consists of your business model.
When buying a franchise, you're already inheriting a business model. It gets even better, seeing as how this business model has been proven to work. All in all, your fundraising attempts, thus get seen as far more effective.
You should also keep in mind that the franchisor itself may offer some additional funds to help you get set up. Most importantly, however, you need to understand the fact that the amount of money that you need depends on the franchise that you're buying.
Starting a mechanical shop would probably cost you a modest amount, while, when going for a major brand like the above-mentioned McDonald's, you would probably need at least $500,000 in liquid assets to start. The franchise fee itself is about $45,000 but the average investment often ranges between one and two million dollars.
#3 – Territory
One of the main benefits of buying a franchise lies in the fact that you get a guarantee that there will be no other restaurants of the same franchise on that particular turf. The reason why this is so important is due to the fact that you immediately eliminate some of the toughest competition that you might have had.
For instance, planning to start your own fast-food chain of restaurants is a lot harder if someone starts a McDonald's franchise (to use this example at least once more) in your neighbourhood a couple of months later.
This scenario is even more problematic than you think, seeing as how it would allow your competitors to use some of the advantages that we've previously discussed against you.
In other words, if you do not use this option to your advantage, someone else will do it instead. This way, your odds at making it in the business world will be minimized even further.
#4 – Acquiring raw materials
One of the downsides of running a franchise is the fact that acquiring raw materials sometimes costs more. This is mostly due to the fact that you have to work with the same supplier that the mother company has made a contract with.
For instance, let's say that you're running a theatre franchise and you need a large quantity of maize to get going. Chances are that you won't get the privilege of choosing your own supplier but will be compelled to get your corn from the same place as the rest of franchises. Needless to say, this somewhat limits your options.
This, on the other hand, has a couple of advantages to it, as well.
First of all, you get the privilege of having someone else negotiate the price instead of you. Due to the fact that they're negotiating the price for insane quantities of raw materials, chances are that they'll get a much better price.
Second, a franchise is more likely to have experts examine the quality of raw material, which is why you have a higher quality of standard to look forward to.
#5 – The right industry
The choice of the right industry is one of the most important factors that you need to have in mind when buying a franchise. You need to find a balance between something that you're passionate about and something that's lucrative.
A passion will give you the energy to get it through the initial rough patch, however, you're not likely to stay passionate for long if your business starts losing money.
Keep in mind that once you choose, you should do your research on the industry and consider whether you have what it takes in order to succeed in this field.
You need to check if the franchise in question offers something unique to the industry in your own neighbourhood. For instance, when looking to start an iced tea franchise in NSW, such as Thai milk tea Sydney.
You need to look for innovative approaches to target demographics like heavy use of apps and loyalty programs (like friend referrals, etc.). The use of apps is a particularly good idea, due to the fact that millennials and Gen Z tend to favour tech-savvy solutions.
#6 – Negotiations
The first thing you have to understand is the fact that when approaching a franchise, you have more leverage than you think. After all, while they are a major brand, there are others that you could reach out to, as well. In fact, if you opt for one of their bigger competitors, they're losing a ton of value from your neighbourhood in the future.
Let's say that you are considering whether to buy a McDonald's or a Burger King (Hungry Jack's in Australia) franchise for your fictional neighbourhood.
Having just one of these restaurants and having both of them are not one and the same thing. A future entrepreneur who decides to buy one of these franchises might be discouraged that a similar strong brand already exists in the area.
Nonetheless, this might not be the greatest of examples, due to the fact that in the food industry, brand loyalty doesn't make you exclusive to a single brand.
#7 – Research their history
Before making this call, you need to do extensive research on their brand. Start with their history and consider all their ups and downs. Then, do some light reading on all the controversies that they've had in the past. You might be surprised to learn that some of them are still ongoing.
Most importantly, however, check if their corporate culture, values and mission align with your own. After all, if you're to become a part of their organization, you need to know what you're getting into.
What concerns you, even more, is their relationship with previous franchise owners. For instance, you need to know if they're known to compete with their own franchises.
You need to check if there are instances where they refused to renew the contract after it expired. If this was the case, you need to find the reason why.
Keep in mind that the same thing could happen to you if you're not careful, which is why you should focus on looking for warning signs.
#8 – Knowing what it takes
One of the most important things you need to focus on here is identifying keys to success and overcoming challenges that lie ahead.
In one of the previous sections, we've mentioned that you don't have to start from scratch and that you may already inherit an efficient business model and some brand recognition in the area. Still, just because you get a head start, this doesn't mean that someone will do all this work for you.
You need to take a look at this from a different aspect, as well, and ask yourself why some franchises fail. For instance, there could be no market need in the area.
The franchise that you want to buy may not be competitive when compared to the already existent brands in the area. Then, there are some of the basic issues that plague the majority of other enterprises (finances, lack of skilled team, inefficient marketing, etc.).
Only after you're 100 per cent sure in your ability to overcome these challenges should you buy a franchise.
#9 – What kind of help can you expect?
One of the most important questions is the factor why so many people decide to buy a franchise, to begin with.
It's the question of – what kind of help can you expect from a franchisor?
Some franchisors are providing free training to the initial staff and management, some specialized equipment or even special funds that are meant for getting your headquarters up to date with the franchise standards. Early in the business, every bit helps and this is an advantage that you can't allow to miss out on.
Nonetheless, you need to keep in mind that you're still on your own and that you can't expect them to do your job for you. You still need to rely on your own strengths.
Keep in mind that for as long as you're making a profit, your franchisor will be happy with you, however, the last thing they need is to carry you like dead weight or have to babysit you for a prolonged period of time.
#10 – What are your end goals?
Speaking on whether you should buy a franchise or start your own business mostly depends on what are your end goals. You see, if you want to start your own company, completely customize it to your own liking and make a name (even legacy) for yourself in the business world, you might see buying a franchise as a temporary solution.
This, however, is not the mindset that you can afford to take. Running a franchise requires the same amount of energy as running your own business and it might take you years to get all you want out of it. Therefore, if you don't see it as a long-term goal on its own, you're wasting your time.
Keep in mind, however, that if you leave your ego out of it and focus exclusively on functionality, profit and success, you'll find that running a franchise doesn't restrict you in any way that really matters.
You still get to show your resourcefulness, demonstrate your value and gain an incredible amount of respect from your peers. For people who find these goals to be more relevant should definitely consider the benefits of running a franchise.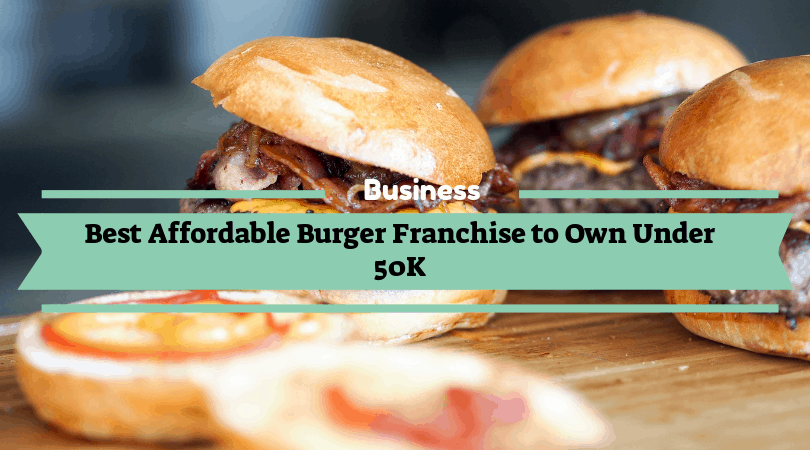 In conclusion
In the end, it all comes down to what your expectations are. Both of these entrepreneurial tracks offer you some advantages and disadvantages and it's your ability to see through the exterior that matters the most.
For some people, starting from nothing is a matter of pride and personal accomplishment. Others have no problem working with a model that someone has already perfected and myriads of others tested out in practice.
Further reading: