When was the last time someone showed up at your door with a surprise?
Something that unlike getting another cardboard package from you know who was a little treat for you with something special inside.
It might have crept up on you, but 2020 is going to be the year of the subscription service.
More companies than ever are getting on board with the idea of shipping products directly to the consumer with no middle man unless you consider the postman as such.
Even the biggest drinks company around (more on that below) is getting in on the act.
So what should any business know about subscription services and whether it's a good fit?
Here are some areas to consider and see if a subscription model would work for your business.
We're now conditioned to subscribe
Much like a generation who remembers the noise of the internet starting up at home, there's a certain age group who will remember getting DVDs through the door that would be watched and then returned.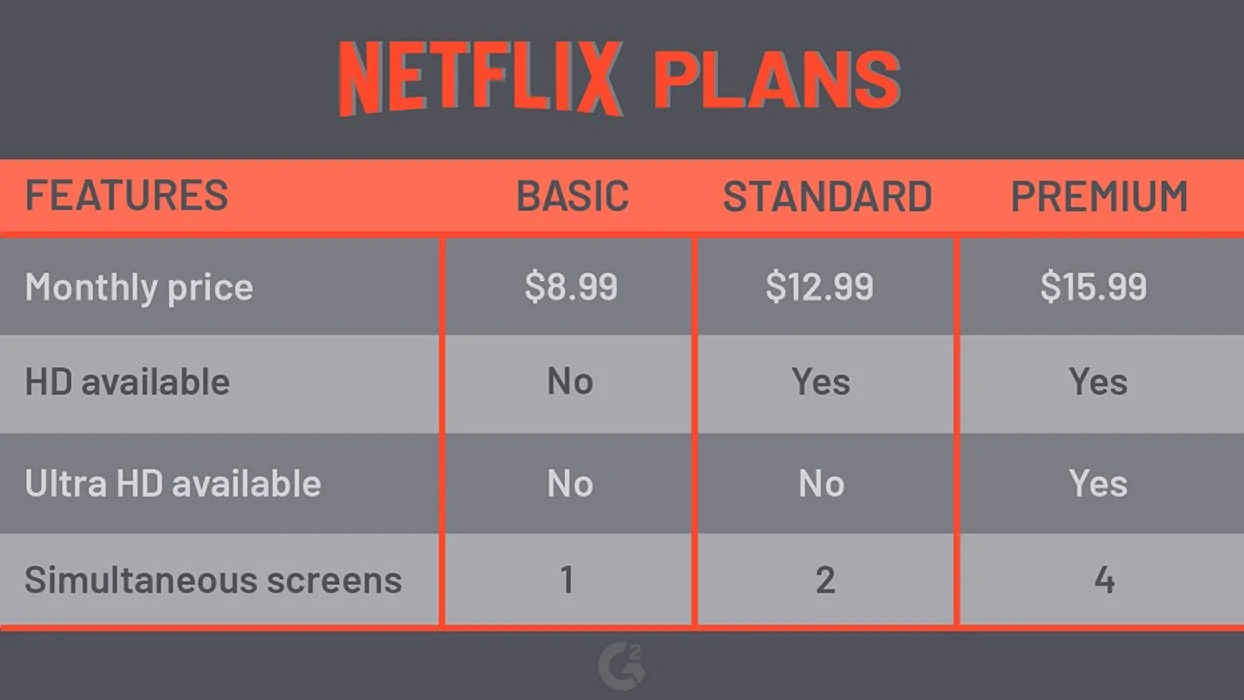 It was the starting point for Netflix and a host of alternatives here in the UK like LoveFilm (which was owned and run by Amazon) that launched subscription-style services straight to front doors.
This, matched with Amazon's growing power and supermarkets offering direct delivery, conditioned us to see that having the things we want to be delivered right to our front doors wasn't complicated at all.
It helps companies with no footprint
This realisation that people don't mind subscriptions opened the floodgates for companies who had great products but possibly didn't have the resources to push it out there.
A prime example of this is Harry's –  American company making men's shaving products. They made razors and blades as they felt big names like Gillette were charging way too much for blades. They also didn't plan on putting a single product in shops, as that required a lot of money to do so. Instead, they relied upon ads on social media & podcasts, as well as word of mouth with coupon codes.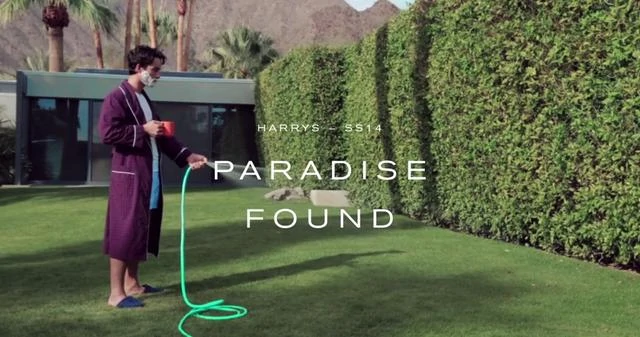 The company was only founded in 2012 but became so big that even Gillette panicked and made their own (not so successful) subscription service.
Harry's became so popular that Wilkinson Sword purchased the company in 2019 for 1,4bln.
Harry's is now so ubiquitous in the shaving world that you can grab their products in Boots; almost as if they reversed engineered the subscription model.
Big brands have copped on to subscriptions
When the news that Gillette was bringing out their subscription broke, it was a significant turning point in the subscription market.
When you can order coffee, beer, wine, toiletries and even your dinner all measured out in a subscription, shouldn't you be able to get big brands in the same way too?
The red flag that subscription services had arrived came late in 2019 when Coca Cola launched their own subscription service but did so in a savvy manner.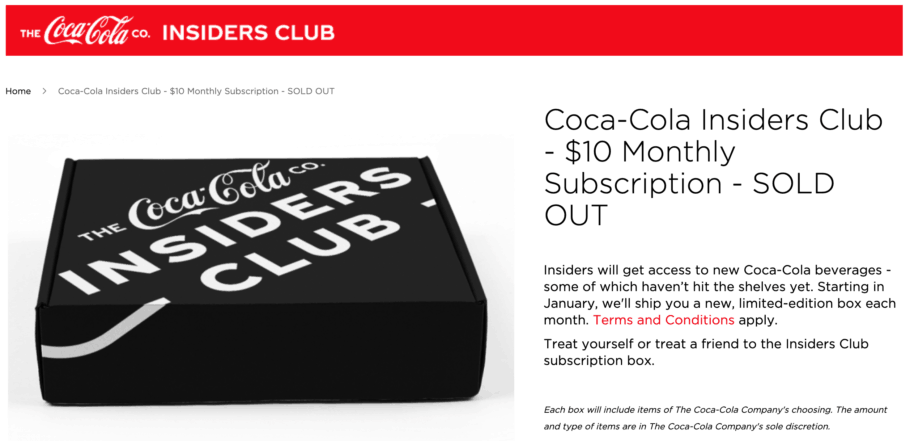 Their Insider's Club is a service that launched with the first 1,000 people who signed up getting in. Anyone after the fact has to join a waiting list. Now the service isn't just a box of your preferred Coke cans getting delivered every month. The US only service will send samples of new drinks to Coke lovers every month.
For $10 you get sent three cans of who knows what before anyone else in a box that will have the occasional t-shirt or sticker thrown in for good measure.
It does a weird thing of making the subscription go from getting something you use to being something you think you need. There's exclusivity about it that creates demand.
There still needs to be a face to the product

Creating demand can be difficult if you have a subscription service that is seeing stock levels grow and nothing going out the door.
The biggest stumbling block most businesses, especially those without any physical presence, is trying to make a subscription product feel welcoming and familiar.
That's why smaller UK businesses looking to get people signed up are using marketing subscription services to help "put a face" to their products.
Conclusion
Services like these help a small company get seen and heard around the country without massive advertising campaigns, and really help build word of mouth.
It can't guarantee a business will be the next Netflix or Harrys, but it does make a connection that ends with happy faces when their subscription comes through the post-box.