Netpeak Software develops two great apps that should be in the arsenal of every SEO specialist or affiliate marketer. Using this Netpeak software discount you will be able this BlackFriday and CyberModay to get 60% off the normal prices.
What are Netpeak Software tools?
Glad you asked. There are two tools that form the Netpeak Software suite:
Netpeak Spider
The first one is Netpeak Spider which is a complete on-site SEO tool. If you are familiar with ScreamingFrog you know what I'm talking about. However, it's more stable, faster and has more features.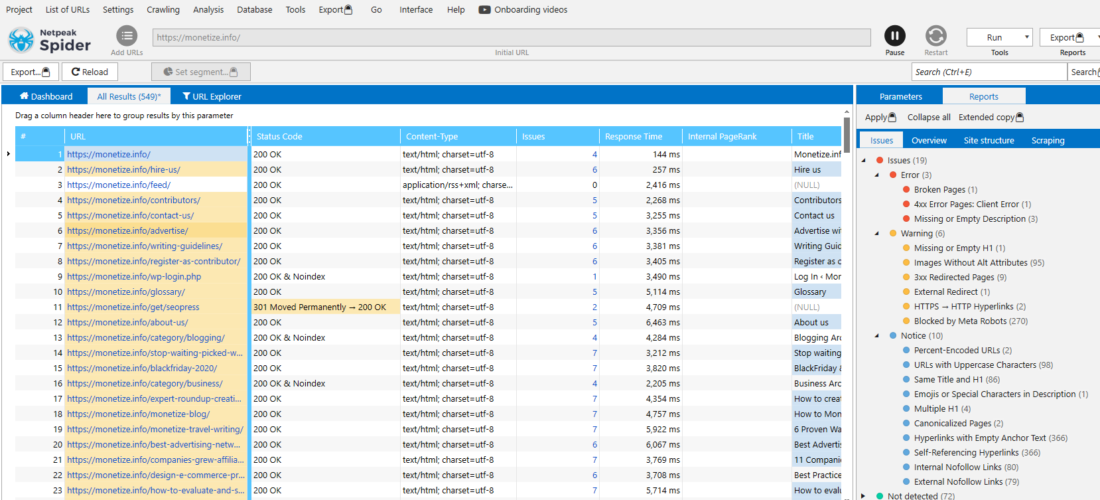 Using Netpeak Spider you will be able to spot 100+ issues of website optimization: duplicate content, page speed, meta descriptions errors, etc. Keep in mind that the next Google update will target user experience on your site so make sure you are ready to deliver exceptionally to not lose your ranks.
Another awesome feature is the custom extractor.  In Netpeak Spider's built-in website scraper you can use up to 100 conditions and four types of search (contains, Regexp, XPath, CSS). Try scraping markup, as well as emails, phone numbers, etc.
Netpeak Checker
The second tool is Netpeak Checker. Their built-in SERP checker tool allows getting search results for any queries, using custom geolocation, country, and language settings, search operators and prefixes and even limit the scraping to a certain snippet type (video, image, news, sitelink).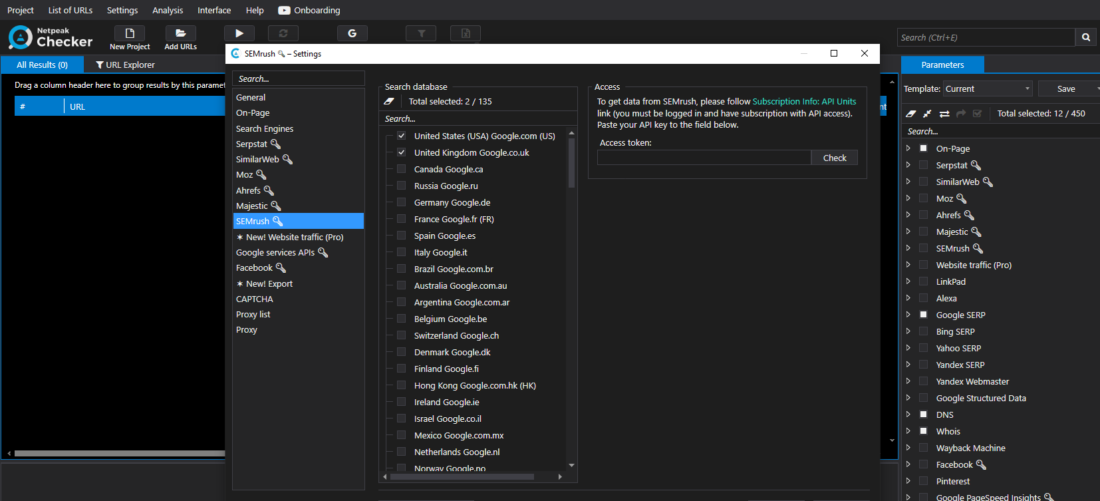 But the true power of this tool comes from all the integrations it supports. For each URL you can grab data from Serpstat, Moz, ahrefs, Majestic, SEMrush, SimilarWeb, Alexa, Google, Bing, Yahoo, Yandex, Whois, Facebook, Pinterest, Wayback Machine.
Netpeak Spider & Checker BlackFriday Discount
In 2020 they give you a crazy 60% discount on everything using promo code BlackFriday2020:
all products: Netpeak Spider and Checker (and that's not nearly all…)
any plan: Standard, Pro, Premium
any license term: 1 month, 1 year, 3 years

Keep in mind that the promo code will be valid from Nov, 20th till Dec, 4th