E-commerce businesses launch affiliate marketing programs because they are a cost-effective marketing channel that can increase sales tremendously. Partners attract new customers to online shops, growing their brand awareness and driving sales. But eCommerce projects need to incorporate affiliate tracking software to manage the vast network of independent advertisers.
This article shares the 10 top affiliate marketing tracking tools you can use to grow your eCommerce business.
What Is Affiliate Tracking Software?
Affiliate tracking software helps manage your affiliate partners' network and accounts for their commissions. These platforms boast all the necessary features to track the performance of your affiliates, calculate the commissions, cut affiliate marketing fraud, and make commission payments on time. Such tools also offer comprehensive analytics to follow industry trends and get valuable insights.
However, you need a reliable eCommerce platform to integrate the affiliate tracking instrument, embrace the significant inflow of shoppers, and process hundreds of payments. That's why e-commerce website optimization is critical for online retailers.
Many companies hire part-time eCommerce developers and skilled consultants to equip their online shops with advanced tech stacks.
It is not the scope of this article to talk about eCommerce platforms however you can see, in a nutshell, the top 5 platforms to use for your eCommerce business:

Benefits of Using Affiliate Tracking Software
Advanced eCommerce development solutions allow integration with top-notch software for managing affiliate programs. And managing your affiliate programs with specialized software has several benefits over manually in spreadsheets.
Benefits of using affiliate tracking tools:
Manage thousands of affiliate partners. With affiliate tracking software, you can create personalized URLs for partners, track and set periods for cookies, and accumulate data about your users' actions and preferences.
Leverage advanced reporting. The tracking platforms let you assess the performance of your affiliate campaigns and adapt your marketing strategy to new trends. These tracking tools collect information about potential customers' clicks, impressions, and conversions.
Calculate commissions and payouts automatically. This software monitors affiliates' activity and tracks each attracted customer through browser cookies. It helps award the right partners with correct amounts without doing the calculations manually.
Why Use an Affiliate Tracking Program?
Businesses constantly look for new revenue streams. And as affiliate marketing is one of the most influential and profit-generating sales channels, companies add it to their sales strategies.
Here are a few reasons for that:
It's budget-friendly. By incorporating the affiliate marketing model, your partners bear the advertising costs while you pay only for each attracted customer. So, you don't have to invest funds into their promotional efforts.
Brings new traffic to your online shop. Affiliate marketing generates leads, as your advertisers motivate many potential buyers to go to your web page for shopping. And more leads mean more conversions.
It's flexible. Once you need more independent advertisers or influencers, it's easy to scale your affiliate network. Also, you can always reconsider the commission rate depending on your chosen business strategy.
However, if you consider launching an online shop, you need to think of an eCommerce development company or eCommerce freelance developers to work with. And if you plan to arrange an even more profitable business –- a retail media platform, it's better to involve CTO advisors to leverage the IT technologies.
10 Best Affiliate Tracking Software for Ecommerce
We believe one of these platforms will help you manage your future affiliate campaigns effectively.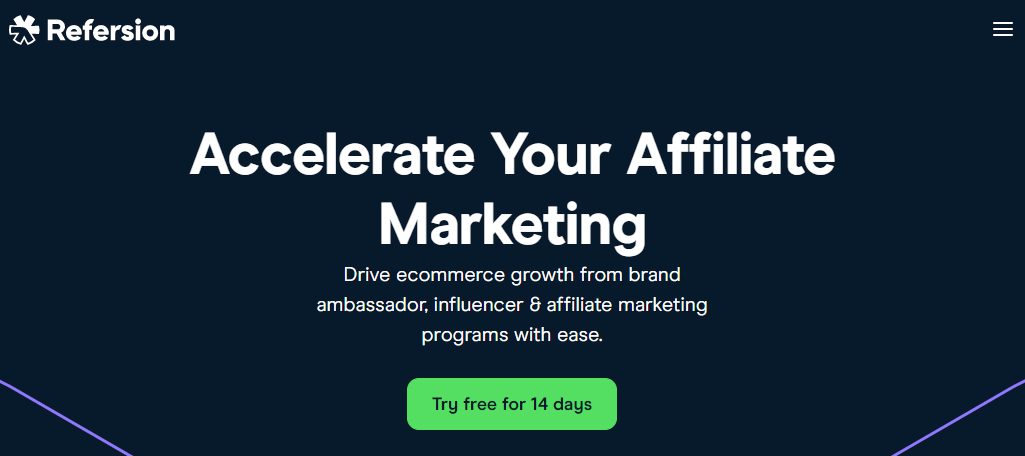 This tool allows for managing all your influencers, brand ambassadors, and affiliate campaigns. You can use several payment options, organize taxes, and onboard as many advertising partners as you need. Refersion is compatible with trendy marketing apps, which provide more opportunities for promoting your brand.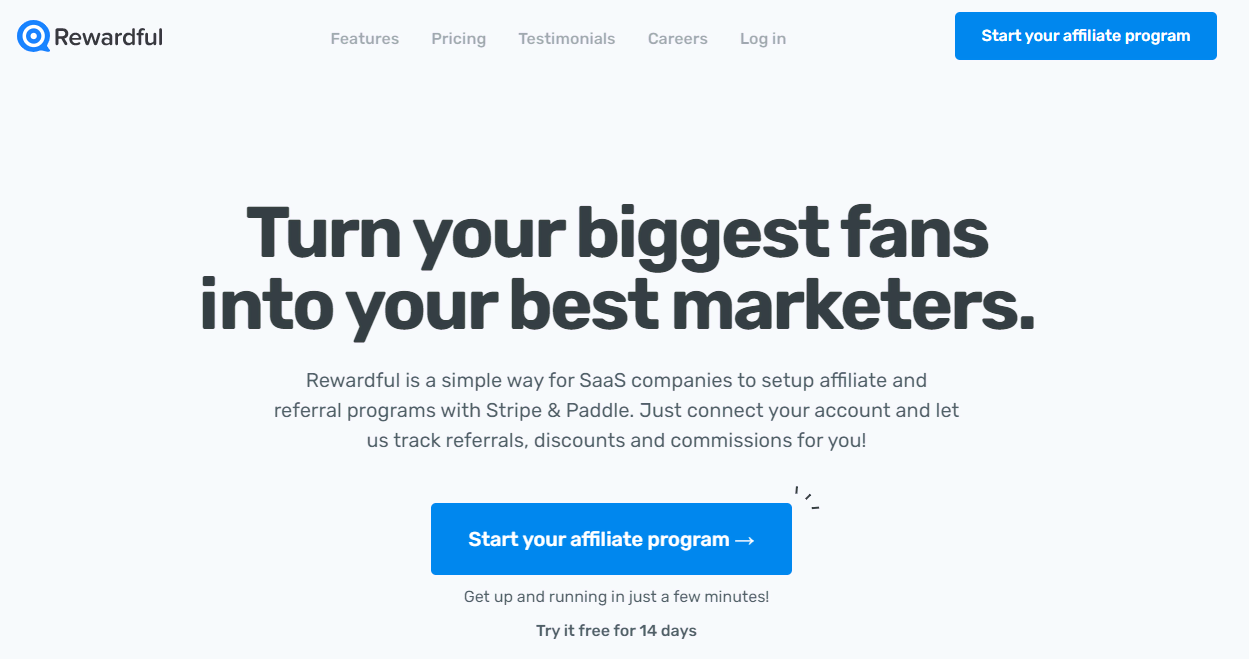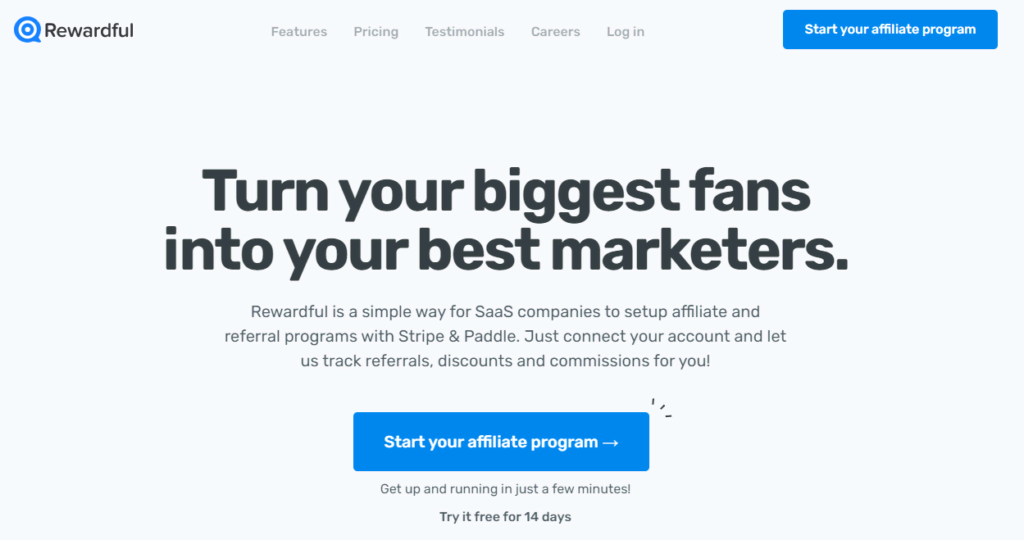 If you use Stripe or Paddle payment solutions, the Rewardful platform is the best choice for setting up your referral programs. You can easily monitor discounts, evaluate commissions, and track affiliate links. So if you only start your SaaS business, this marketing tool will help you grow your company.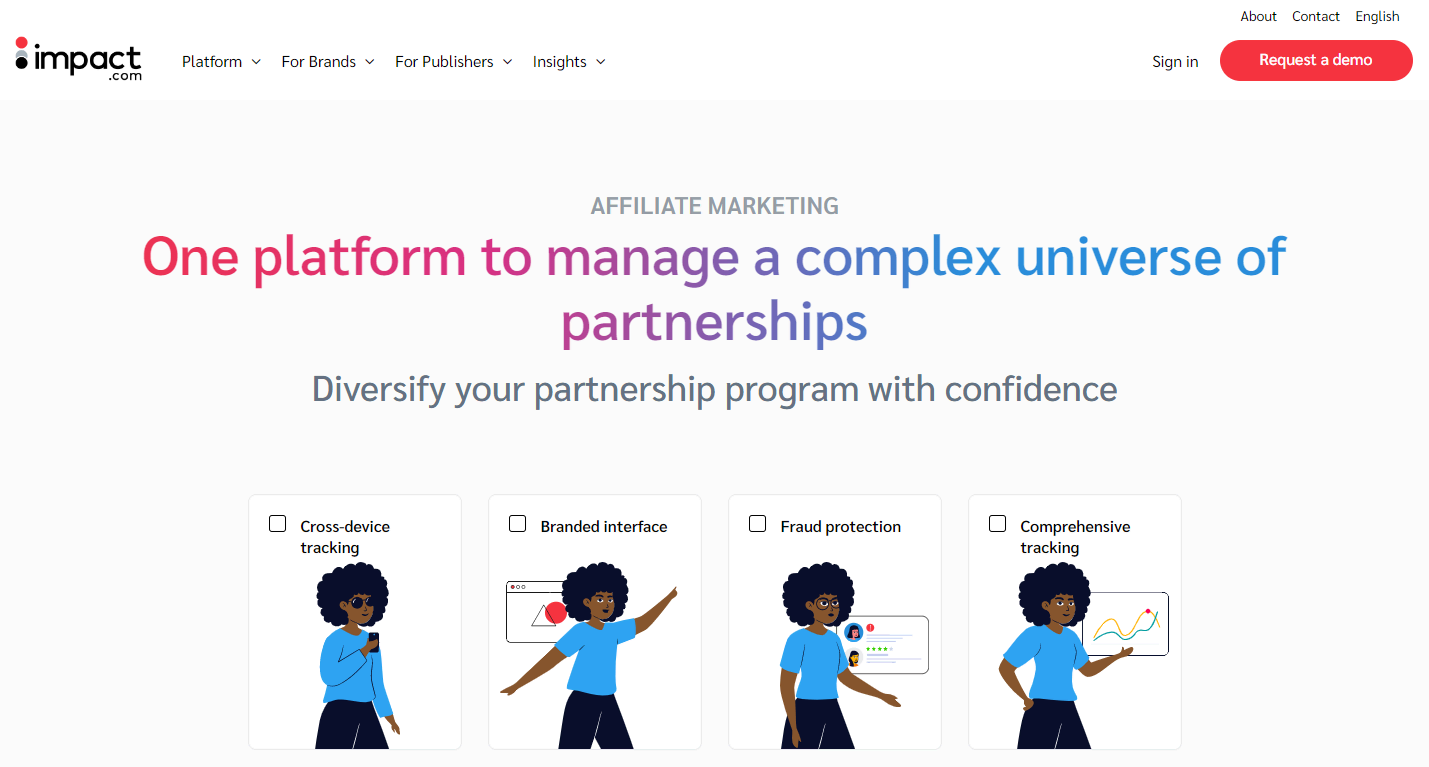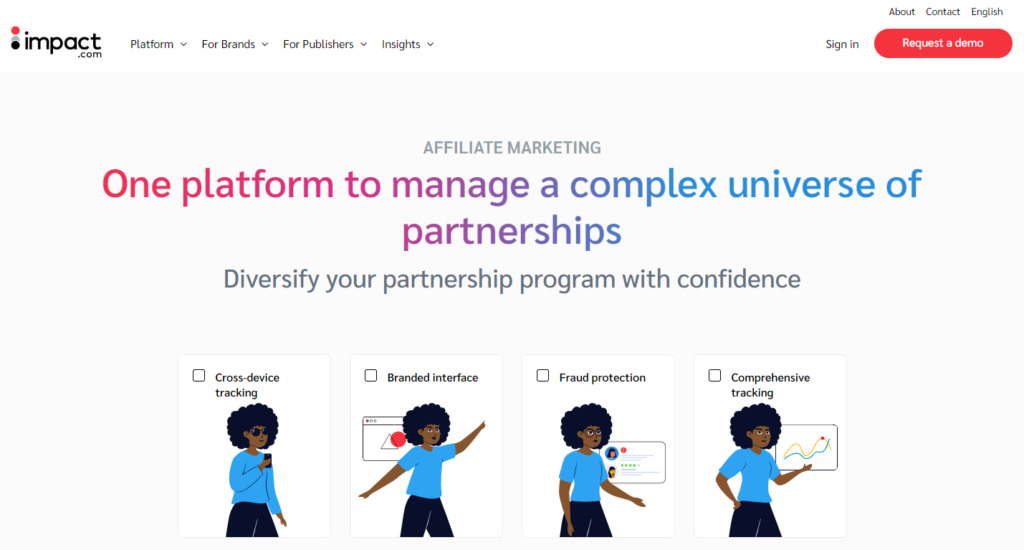 Impact helps companies find, connect, and cooperate with future media partners. It offers cross-device solutions that allow tracking customers across their smartphones, tablets, and laptops. You can also leverage branded interfaces, streamline workflows, and define and block deceitful partners.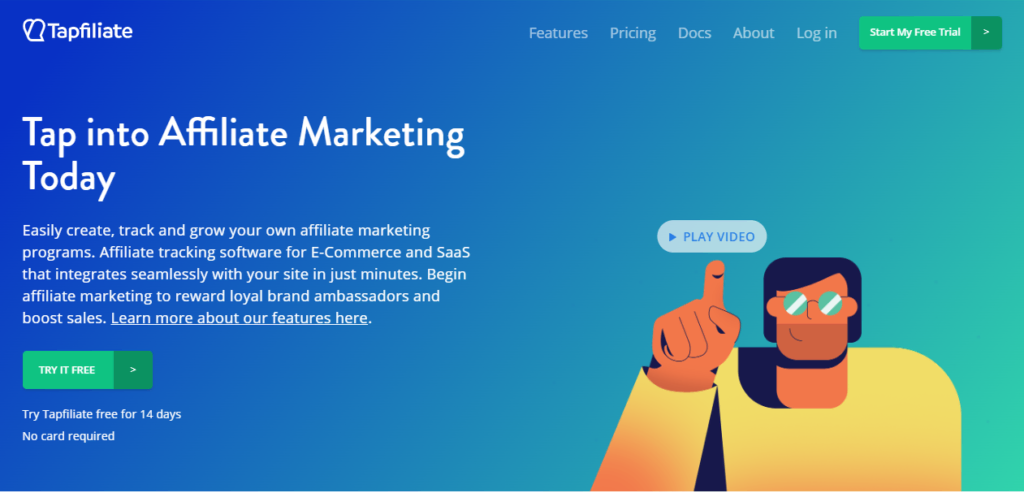 You can just tap into the world of affiliate marketing with Tapfiliate. This software is designed specifically for SaaS and E-commerce businesses, so integration with your website will be simple. This platform allows you to easily hire advertising partners and share ad materials like banners, videos, texts, etc.
I reviewed Tapaffiliate in our dedicated article about WordPress affiliate solutions.


Peerclick will help you optimize ad campaigns and track your brand ambassadors' and influencers' activity. You can see the key metrics of all your programs on a single dashboard and quickly get data-driven insights. This platform allows for running A/B tests to maximize your audience's involvement.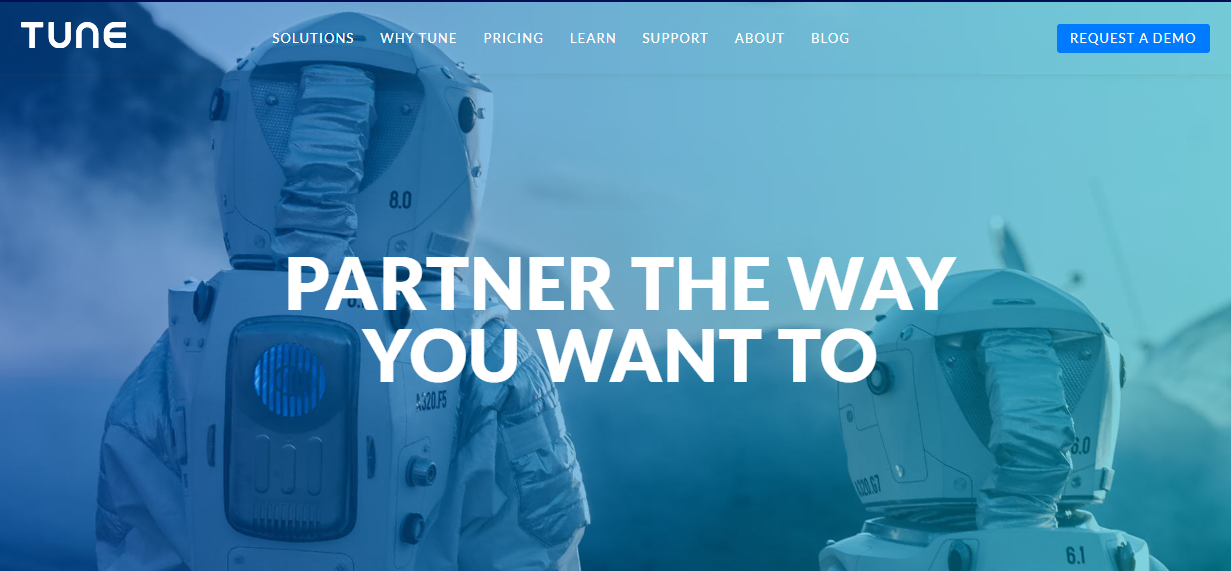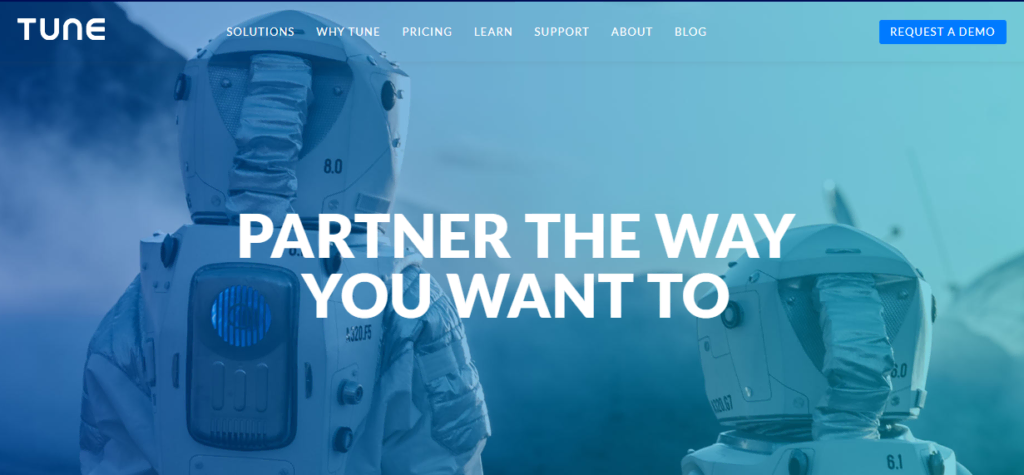 Tune is one of the most flexible solutions for affiliate program management. It accumulates all your advertising partners in one place, so you can easily manage the influencers, affiliates, affiliates, and agencies which help promote your company. Tune offers exceptional support and scalability.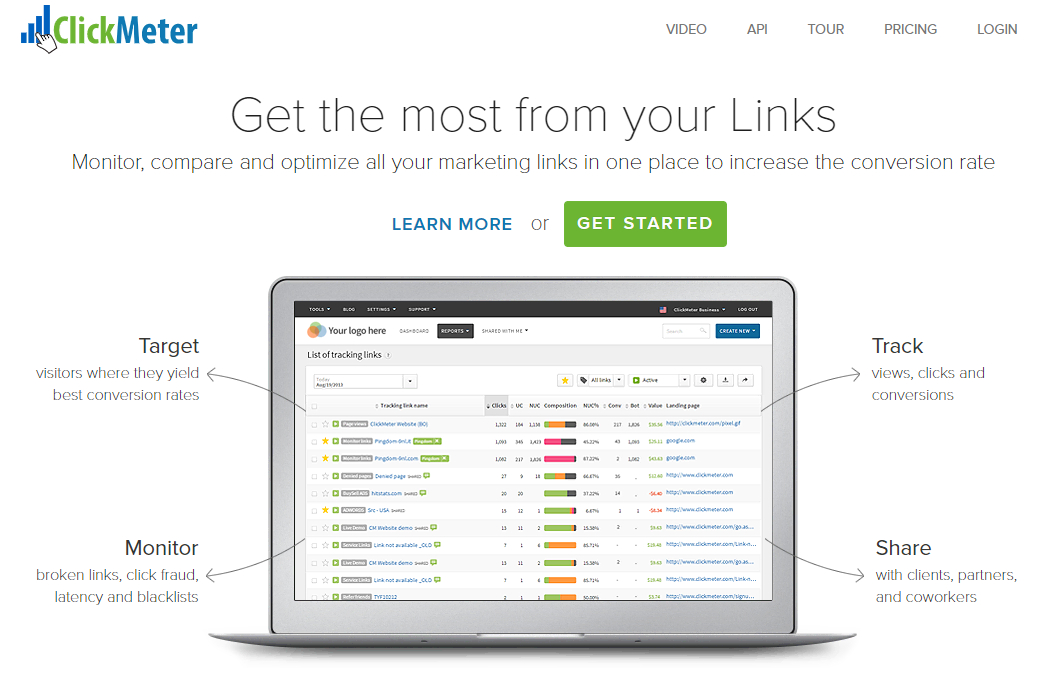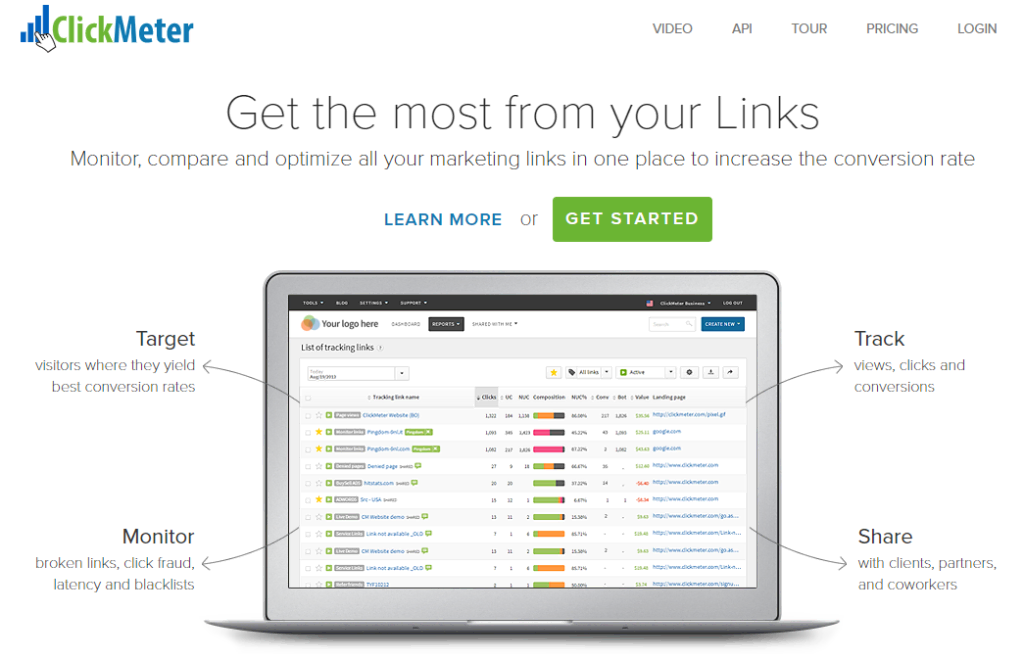 This platform maximizes the advertising effect of your affiliate links, giving you complete control over your marketing activity. This company has been on the market for 10+ years, so thousands of users trust this software's web marketing activities.


Kintura boasts 15 years of experience in working with high-traffic systems. So, it's here if you need a reliable and adaptable tracker for your affiliate partners. With Kintura, you'll leverage AI technologies to maximize chances for conversions. You'll get a real-time update of all your campaigns without missing a single referral link update.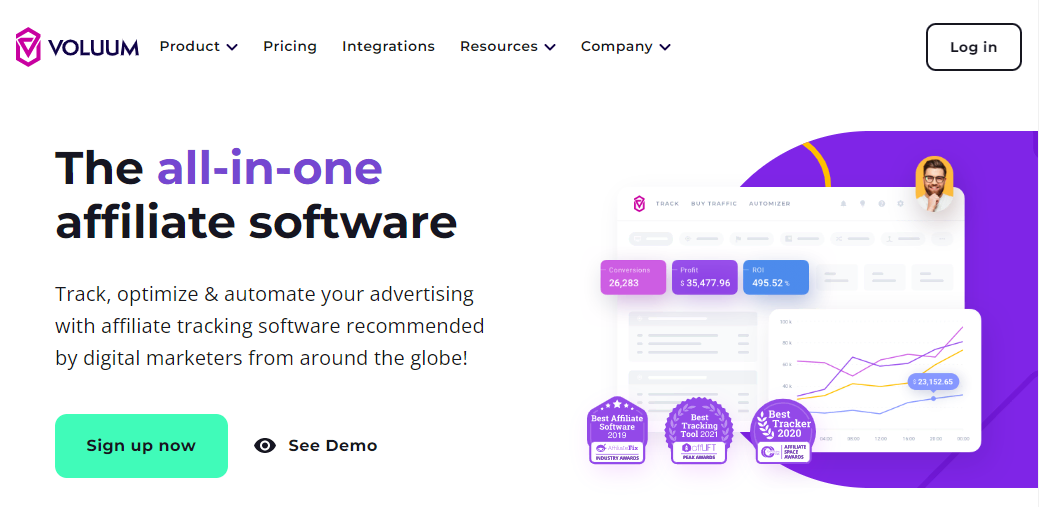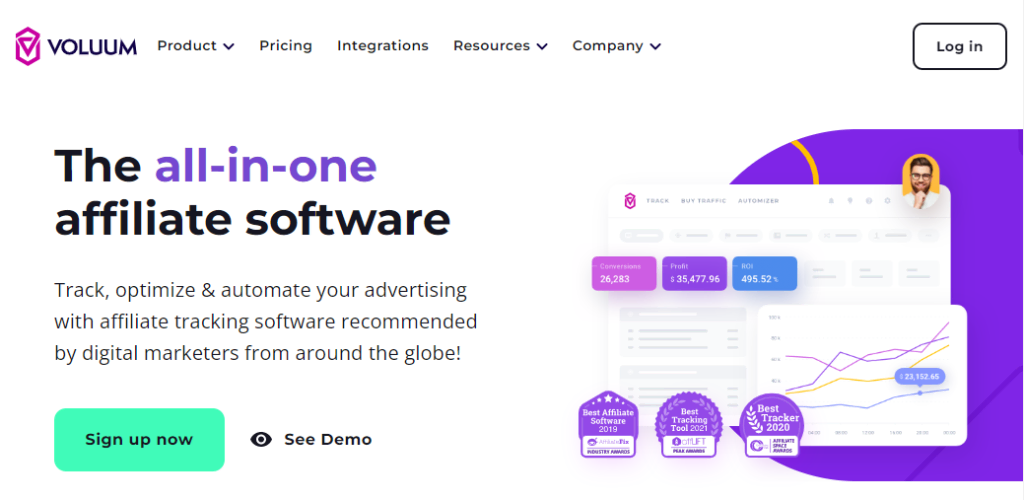 The world's top digital marketers recommend Voluum because it offers server-to-server postbacks with cookie-less tracking. It also allows users to choose the most converting ad variations and effortlessly improves affiliate campaigns. With Voluum, you can access more than 30 metrics about each web page visit and click.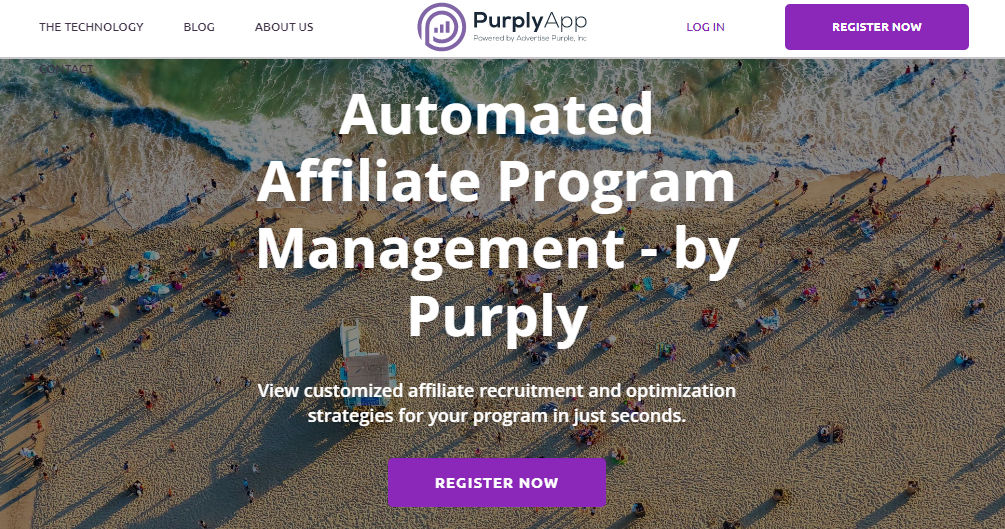 Purply creates individual solutions for your business after analyzing around 10 million similar data points. It suggests successful campaign ideas, commission rates accepted in your industry, and new affiliate partners to connect with.
Final Words
Many businesses launch affiliate marketing programs because this marketing strategy is cost-effective, low-risk, flexible, and revenue-generating. Using a professional affiliate tracking platform and engaging a skilled eCommerce developer, you can boost the return on investment (ROI).
This software allows tracking activities of your affiliates, accounting for commissions, and setting up automated repayments. Is your business run with WordPress or WooCommerce? Check our list of WordPress's top 10 best affiliate marketing plugins to start an affiliate program.