For many, Affiliate marketing is a very lucrative money-making opportunity. That's the reason why many aspiring moneymakers are into it. However, there are a few myths that revolve around affiliate marketing.
One of the opposing points or factors that restrict one from getting into affiliate marketing are some of these myths.
So, without any further talk, I'm going to tell you the top affiliate marketing myths and the reason they are only myths.
#1. Affiliate Marketing is a Scam
One of the prevalent myths is that affiliate marketing is a get rich quick scheme or even a SCAM.
Affiliate marketing is something where people can quickly achieve success if they have a clear picture of what they are doing or what they intend to achieve. They have to know how things work, which doesn't cost them any money or need a lot of experience. They are just expected to have a real thirst for knowing things and also to achieve success.
According to Rakuten's Forrester report, 81% of advertisers and 84% of publishers use affiliate marketing. Over 80% of them also devote more than 10% of their marketing budgets to affiliate programs.
Of course, several scam affiliate marketing programs are shaving people of commissions or not pay at all. Still, if you do your due diligence and follow blogs and affiliate marketing communities like ours, you should be safe.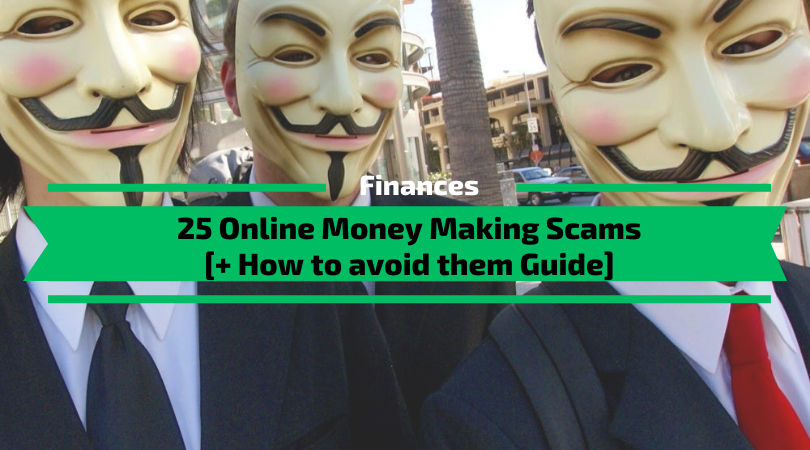 Check our
affiliate marketing guide for beginners
, the list of
high paying affiliate marketing programs
that we tested, and the complete guide on
making money with Amazon associates
.
#2. It would help if you had a blog to get started
Some say that you need a blog to make money with affiliate marketing. That's wrong! You can start with a blog, social media page, mobile application, traffic arbitrage, and so on. The easiest way might be to use your social media profile, a Youtube channel, or your Facebook group, which will already have some traffic and readers.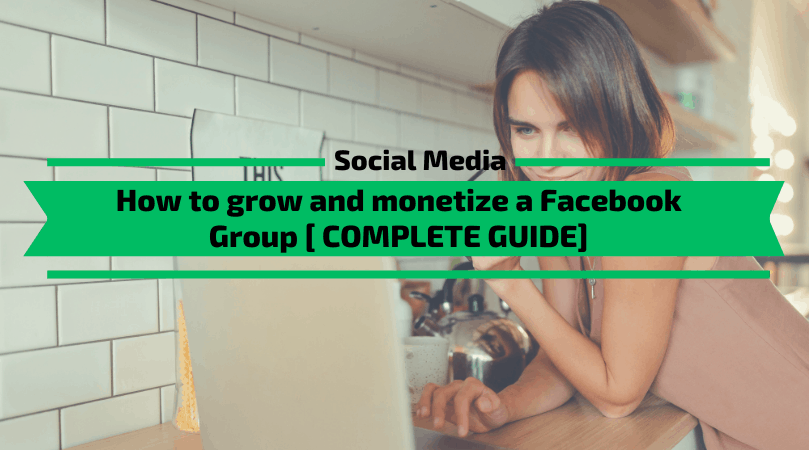 Focus on bringing value to your community and post affiliate links where appropriate. The key to success is building trust with your community. People might need to visit your page several times before making a purchase. It doesn't matter what kind of web page you have, focus on your audience, and bring them value.
#3. Affiliate Websites Don't Require Much Management
The overview may seem like a straightforward concept, but the truth is that it is not as easy as creating a usual website. Anyone can start a blog or create a website, but it takes some talent to design an affiliate marketing website.
They will have to update banners and links, post new content, update the existing one, etc. If they don't update these things, the Google algorithm would lower rankings and eventually bring their business to an end.
The bottom line here is that the "set and forget" concept doesn't work for more than ten years already. You should keep on updating quality content, keep an eye on your competitors, and keep on making changes to improve it to be more successful, and that would take a lot of management.
#4. Always Opt for a High Paying Niche
Another popular myth is that people should always opt for a niche that has a high profit. Why many people believe in this myth is because they feel that's how you make more money.
There is no guarantee that a high paying niche will always give you profit. That's because those niches are highly competitive, so you should be on top of your competitors if you want to make decent money. It can be profitable for some, and that doesn't mean you would profit from those niches.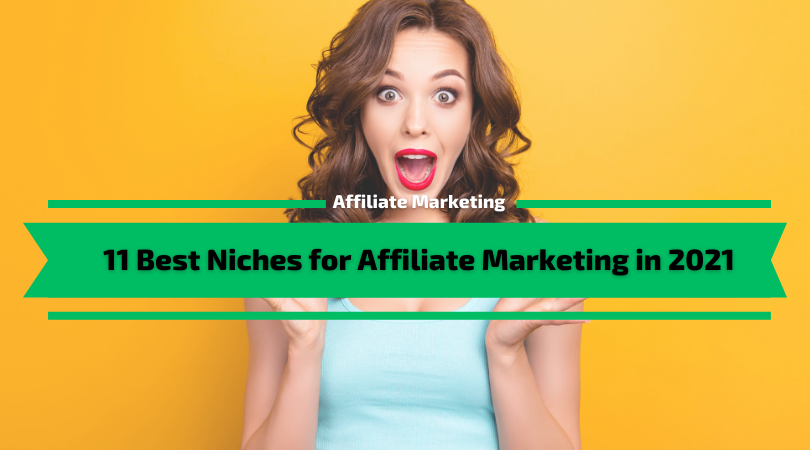 You will have to understand and analyze a niche before being able to make anything from it. The truth is that one will gain more success only if they choose and pick the niche they are comfortable with.
#5. A Single Affiliate Program is Good for Life
Another myth goes like this; you will need only one good affiliate program to be successful. The myth is that companies are looking to get involved in affiliate marketing programs, and that happens quite often. They feel that the affiliate program would help them increase their profit.
Maybe yes, joining affiliate programs could work, but one has to remember that people will compare your company's product with another company's development as they shop.
First of all, one has to know more about affiliate marketing programs, and that can be achieved only by working with a few programs that complement each other. For example, if you are a scientist, you may want to market scientific equipment as scientific services.
#6. Affiliate Marketing is Not Nice to Consumers
A popular myth about affiliate marketing is that consumers don't like affiliate marketing. Consumers might not have believed things like the existence of affiliate marketing ten years ago. Still, now it exists, and people change with the trend, so people like affiliate marketing.
Sometimes affiliate marketing may seem like an extra step, and thus they would not like affiliate marketing, and instead, they would have gone to eBay and Amazon. However, it is essential to realize that customers would want to know more details about the product they are going to buy. That's why they are looking for honest and independent product reviews and comparisons.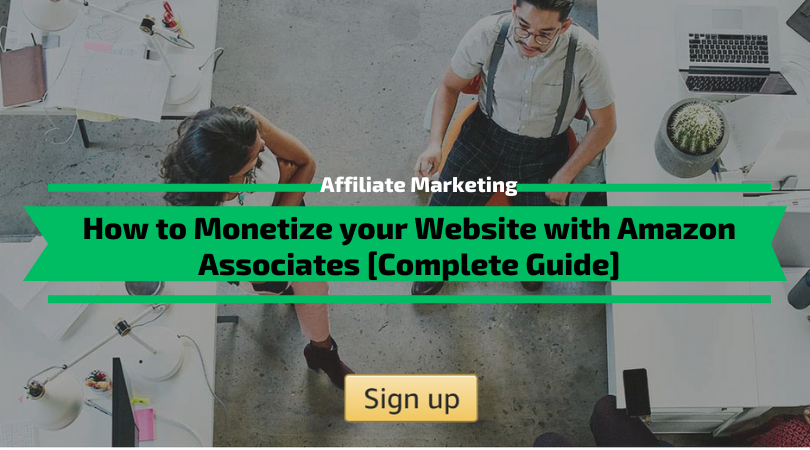 To be more precise, they don't want to try Amazon or eBay on the first try, and they might even want to try your site instead. That depends on how creative you are and the excellent quality products you put online to choose and buy.
#7. The End of Affiliate Marketing is Near
Affiliate marketing would end soon, is another popular myth.
Of course, there are some issues for affiliates, like Google's algorithm is continuously changing. Nowadays, Google gives less value to websites that offer more links than those with quality content. It's safe to say that affiliate marketing had better days than now.
But that doesn't mean at all that the era of affiliate marketing is coming to an end. It will last for a long time to come, and that's because affiliate marketing is performance-based, unlike other marketing channels like PPC ads, paid social media ads, TV and Youtube commercials, etc.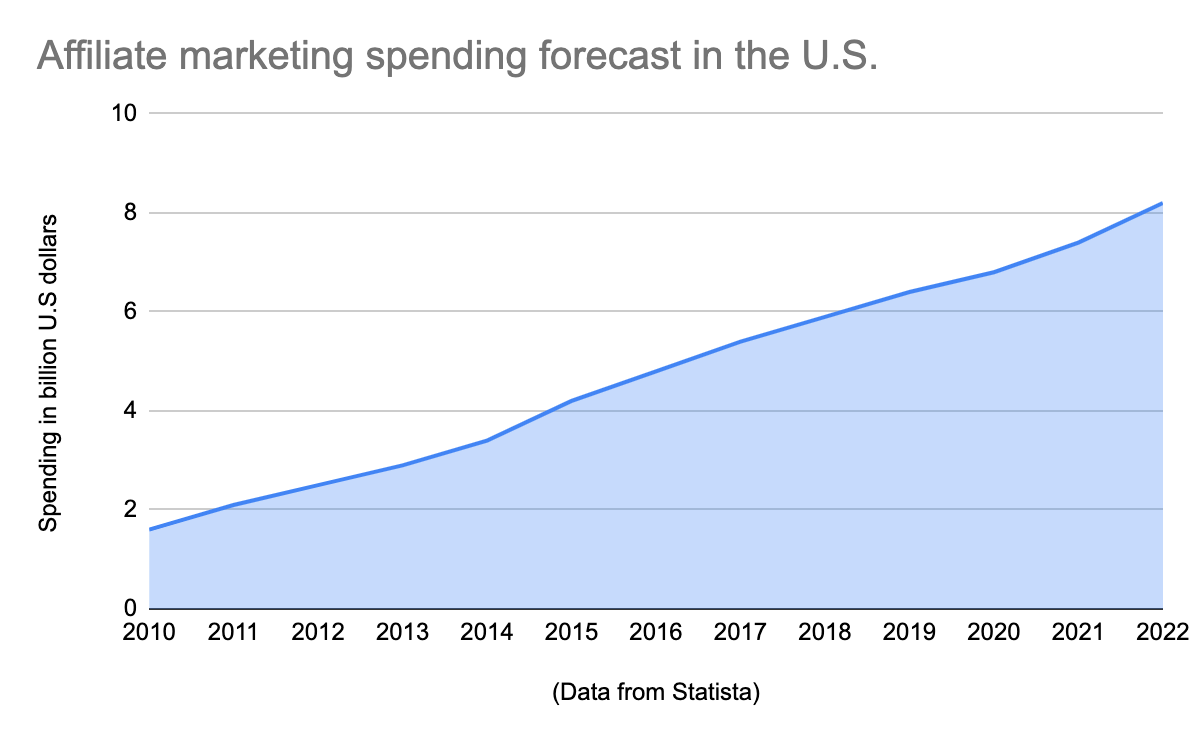 According to Statista, affiliate marketing spending in the U.S. alone is expected to reach $8.2 billion by 2022, more than triple what it was ten years earlier.  Together with the consistent upward trend, these numbers demonstrate that affiliate marketers will likely continue to thrive in the 2020s and beyond.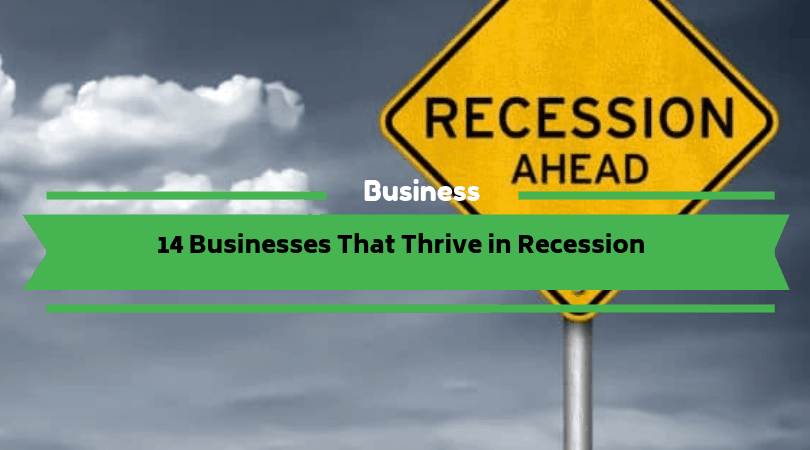 As we are already in a severe economic crisis, many businesses will shift a portion of their budget from traditional online advertising (PPC, social media, and banner ads) to affiliate marketing.
#8. Affiliate Marketing is Not Easy
It is a very prevalent myth that affiliate marketing is challenging. Many people who want to get into affiliate marketing think that it is challenging but what they have to do is spend some time gathering all the required information about this.
When they do this, they realize that with some time, reliable information, affiliate marketing rules to follow, and great will power, anything could be pulled off.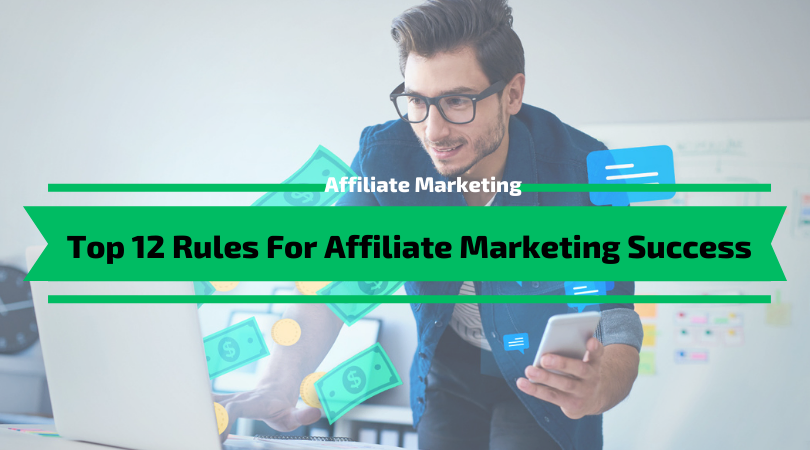 You might not get that instant success, or your product might not have a great reach on the first day, but you will get there with time and dedication. So, this particular myth about affiliate marketing is not valid, and we need to focus on setting things in the right direction.
#9. Affiliate Marketing is too competitive
Remember when I've told you to research better high-paying niches because they are too competitive?! Some people assume that affiliate marketing is too competitive nowadays, and you can't make a decent profit.
But first of all, competition is a sign of buyers' demand, which translates into money to be made. You should research your niche very well, even go into sub-niches, research your competition, and find different methods to differentiate.
For instance, dozens of affiliate marketing blogs are more prominent and smaller, yet you now read our article on Monetize.info.
#10. Previous buyers don't make a repeat purchase
If you've read stats about decreasing customer loyalty online, you might be convinced that previous buyers won't return to your site. This is another myth.
And there are two reasons to prove it:
First, if your product reviews are real, and the people are happy with their purchase, you got their trust, which is a great asset in today's online environment. Think influencer marketing and their success.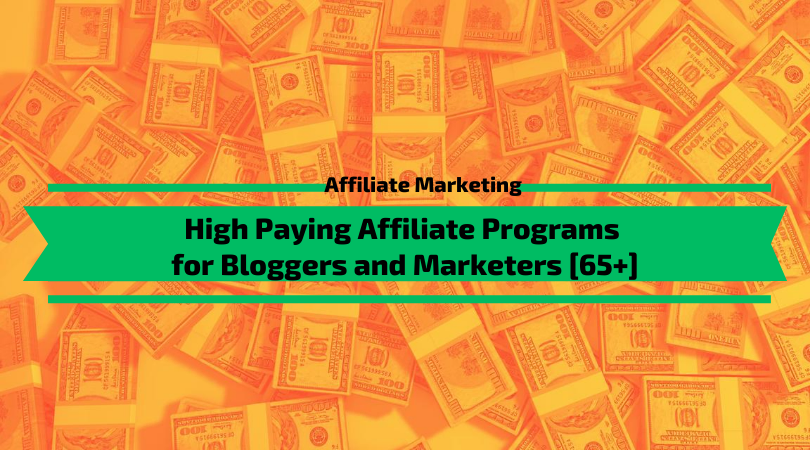 Second, there are recurring affiliate marketing programs. These programs pay you for all further purchases of your referrals. This way you will make much more, and you will not have to bring new people for sales. That's why the high paying recurring affiliate programs are the golden gem of affiliate marketing.
#11. Affiliate Marketing Will Make You Millions
The next myth; affiliate marketing is the easiest way to make millions. Though it is true, the fact is nothing comes easy.
People love to assume that affiliate marketing is some money tap. Build a website, turn on the tap, and the money will flow while you play computer games. While this is a nice fantasy, nothing could be further from the truth. If there's one thing affiliate marketing requires, it's persistence.
We all need to have very well planned strategies to increase our net earnings slowly, but making money is not as easy as it sounds.
Maybe you will not earn millions, but that doesn't mean that you shouldn't be positive. You will never know when lady luck is going to knock at your door.
#12. Affiliate Marketing Is Expensive to Start
The last popular affiliate marketing myth is that it is expensive to start. This can't be way far from the truth because what you need is a way to build an audience and drive it to an affiliate program. You don't even need a domain name. You can start with a Facebook group on your mobile phone!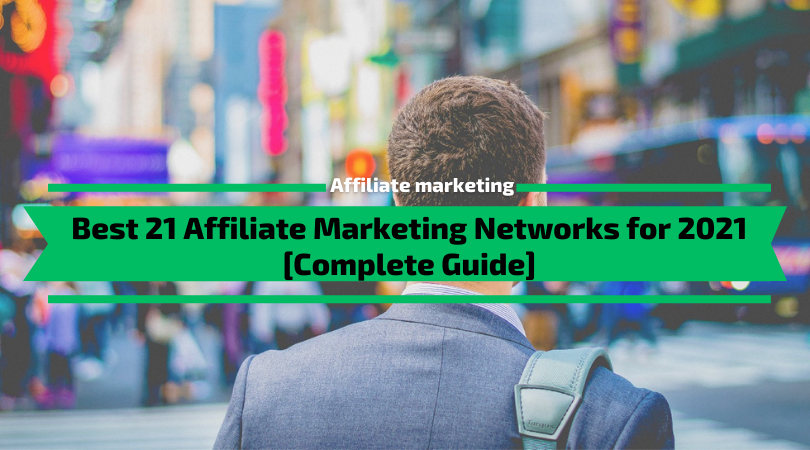 Compare that with starting a brick and mortar business that needs office rental, registering a company, inventory, hiring staff, or even an online business like an online tool, or an app that requires thousands of hours of programming, which are up to $250 each, marketing budgets, etc.
Conclusion
These were some popular affiliate marketing myths. Knowing these are all just myths and not true will help us increase our confidence and enable us to get into this affiliate marketing field to help us achieve success.
So, can we stop spreading these affiliate marketing myths, please? Affiliate marketing will always be here and growing. It is up to us to make the right decisions and tap into its potential. Don't wait anymore. Start a money-making blog today and monetize it like a PRO.