I've written several articles already about guest posting: How Guest Posting can boost your SEO, How to choose a website for guest posting, How to use an outreach tool for guest posting. I will outline the 7 top reasons you should buy guest posts and what are the benefits you will get by doing it.
Word of caution first: Google is not against guest posting, but it's against low-quality guest posting done for getting backlinks. Read Matt Cutts post dated back to 2014: The decay and fall of guest blogging for SEO.
The main point is that as long as your content is authoritative, based on research and experience that brings quality information to visitors and is not only a way to get a backlink, it will be counted by Google.
It doesn't matter whether you're an individual blogger or an established business looking to take your business to the next level, then buying guest posts can help you in the following ways.
Difference between sponsored posts and guest posts
I'm sure that many of you wonder what's the difference between a sponsored post and a guest post.
Well, briefly, a sponsored post is a post you are paying a blogger to make about your business. The content can be delivered by you or can be written by the blogger. If the blogger has to write the content, then the price will be higher.
On the other hand, a guest post is simply a post written by you that you publish on a blog or website that you don't own.
Considering the explosion of the guest post request a blogger receives, they've started to accept sponsored posts instead of guest posts mainly.
Here are the benefits you would enjoy:
1. Get Quality Traffic
The number one advantage of guest blogging and why many people are investing their time in it is the quality traffic it sends. It is quality targeted traffic (assuming you're buying sponsored posts on high-quality, niched websites) interested in your website and the products you are offering.
Write an awesome article that will rank on guest websites so you can get traffic for years to come. Don't forget to use evergreen content that will be interesting from now on, not only this year. Example: Top 10 Social Media Tools You should use in 2021 vs. Social Media Benefits for Hospitality Industry.
Another major advantage of buying sponsored posts is that it helps you build your SEO authority. Backlinks are still a major SEO factor, and now more than never, it matters the quality of the backlinks you acquire. (niche related, from websites with authority in the industry, having high SEO metrics).
It doesn't matter if you have a brand new website or an established one. You still need to acquire quality backlinks to improve or maintain your rankings in Google.
3. Increase Reputation
I'm sure you've seen a lot of websites with an "As seen on" section. This helps the business to "piggy bank" on big publication's name and trust. For instance, users think…if Forbes, SmallBusinessTrends, or Social Media Examiner wrote about this company, it could be trusted.
Of course, you can get into these publications if you have connections with the editors or if you have extraordinary products or research. Still, most businesses have not, so you can do it by buying a  sponsored post.
Making more eyeballs to turn around your brand will also be a good sign for your website SEO.
You can see an example below:

4.Raise awareness for your brand, products, or services
This is especially important in competitive markets or when you're a new or up-and-coming entrant. Established businesses find value when launching a new offering or reinvigorating an existing product or service.
You should be considering buying sponsored posts on outlets with different audiences that you can not get to in other ways. For instance, you may have an established audience in a town or country but make the 1st steps in other geographical areas.
5. Connect with influencers
Most of the influencers receive tens of requests for guest posts. For instance, here on Monetize.info, I receive every day around 10-20 proposals to buy guest posts. Some do not receive too much attention as the users want to publish rubbish content to get a backlink. My time is important, and my readers want quality content.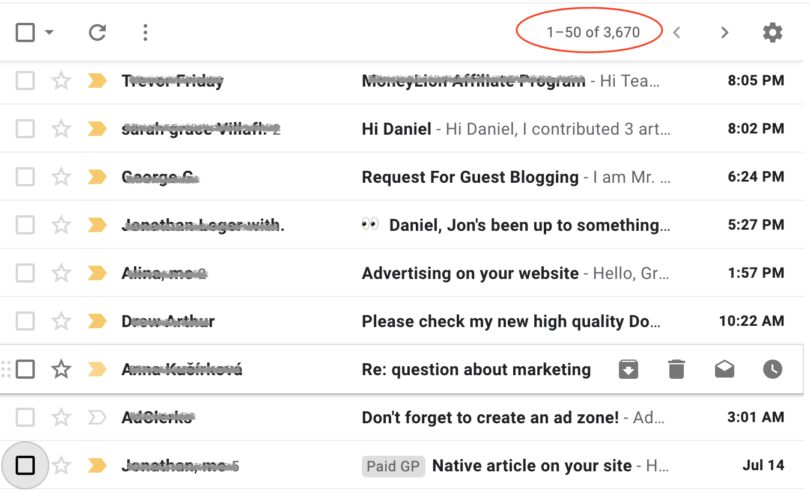 If you represent a company and want to bring it in front of my readers, buying a sponsored post is the best option. Many companies purchased a sponsored post, I signed up for their affiliate program, and I bring them business because I am confident to recommend them to my readers.
6. Educate your target audience. 
Sponsored posts are a great way to educate your target audience about aspects of your company, product, or service.  So you may write an educational article where you explain key areas of a need or niche and explain how your product or service fix this need. Example: How to implement Schema to improve SEO.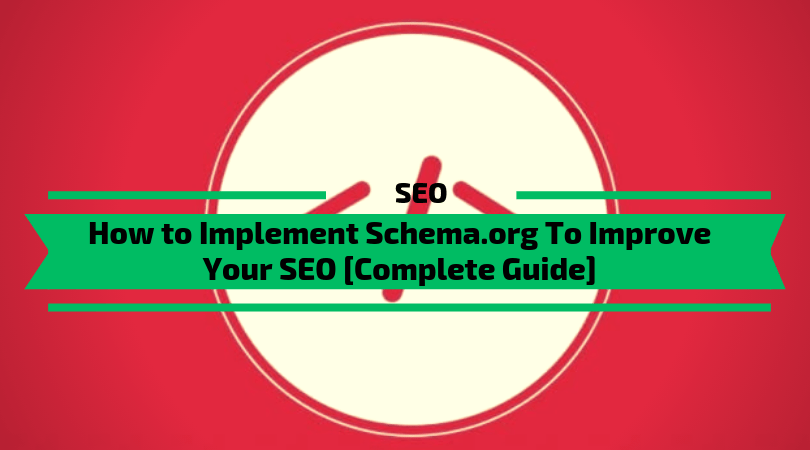 7. Build positive sentiment toward your brand.
If you come in front of your potential customers openly about your company and your products, this will build a positive sentiment about your brand and create trust.
The readers appreciate your efforts to reach out and inform them. Sponsored posts help manage how the small business community perceives your brand.
Conclusion: Would you buy guest posts or not?
These are the main benefits of buying a guest post. You can do this by searching manually in Google for media outlets and blogs in your niche or using a guest post service. A service like this will identify the best outlets for your company, considering your needs and budget.
Have you considered sponsored posts as part of your marketing efforts? What was the result? Let us know in the comments below.