FindThatLead is an excellent B2B lead generation software that helps you get any lead you want for your business, discover email addresses, and send them to your leads with love. To make things easier, you can use the Chrome plugin to find any emails for you with ease, including LinkedIn, Instagram, Twitter, etc.
Find That Lead Example
Check bellow how you can use Find That Lead to find emails of bloggers and website owners: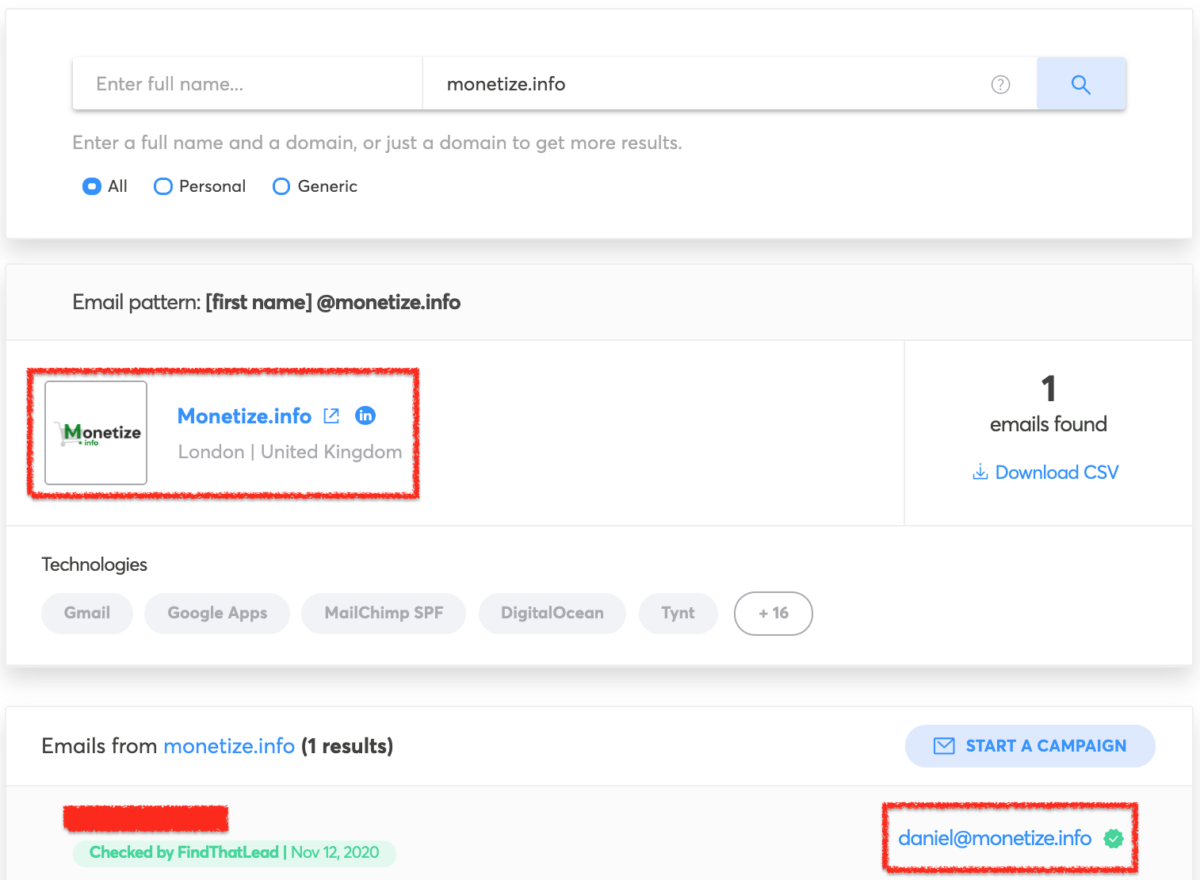 Find That Lead CyberMonday Deal
This Cyber Monday you can get a 50% discount on the Find That Lead and Scrabin for just $49/monthly instead of $108.
Scrab.in is the best plan to automate your LinkedIn actions and create B2B prospective campaigns.
Grow your contacts network: Send up to 500 connection requests daily.
Send your message to up to 500 prospects every day
Get 200% more visits to your profile.
Create a Database with more than 500 qualified leads.
Scrab.in and FindThatLead will continue to be 50% off for just 24 hours.
Take advantage of the Cyber ​​Monday offer and start generating leads today.
Other discounts:
This Black Friday, FindThatLead is offering a massive 10% off the regular price. You can also try out the Basic plan for free, but with limited features.