Wincher SEO Rank Tracker is an extremely flexible and powerful keyword rank tracker tool that helps you to follow your progress and SEO efforts.
It makes SEO easier for you and helps to increase your rankings. With its easy to read dashboards and powerful insights, Wincher Rank Tracker is one of the most cost-effective tools and a must-have for any online business or online marketer.
Wincher SEO Rank Tracker PROs and CONs
Wincher SEO Rank Tracker PROs
Simple and focused
Grouping of keywords
Automated alerts when rankings change
Competitors feature to spy on your
Daily ranking updates (better than Ahrefs)
Good support team
Wincher SEO Rank Tracker CONs
The WordPress plugin is limited in functionality
Estimated search volumes don't always match other platforms
Can't assign ideal URL for each keyword
Wincher Rank Tracker Pricing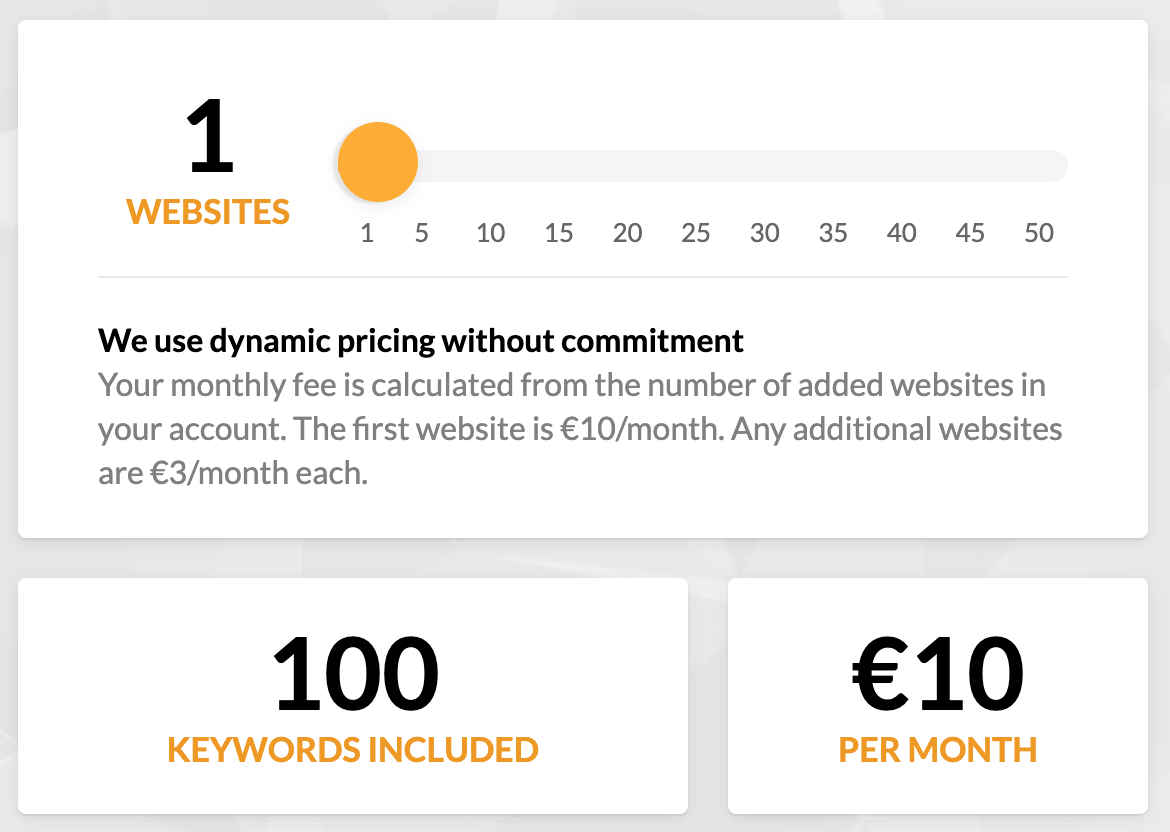 The Wincher Rank Tracker pricing is calculated from the number of websites in your account. the first website is only 10 euros and any additional websites are 3 euros per month etc.
You can try the Wincher Rank Tracker tool for Free for 14 days. Evaluate and let them know if you have any questions or feedback. You can close or upgrade your account at any time.
Wincher SEO Rank Tracker Conclusion
The bottom line is, based on the cost of this tool and how I feel about it, it's a total bargain.
Wincher BlackFriday deal
This BlackFriday you may sign up for a trial account and use the voucher BLACKFRIDAY2020 in checkout to get 90% off for the first 3 months of usage.