Now that the lockdown is being relaxed, entrepreneurs across the country will be trying to puzzle out what opportunities it might present. Are you thinking of some side hustle ideas? Well, you should.
The lockdown's overall impact was overwhelmingly negative and felt especially keenly by specific industries, like the events and hospitality industries.
As we transition out of lockdown, some of the lifestyle changes we've made will likely be with us for a long time to come.
So what kinds of side hustles might thrive in a post-lockdown economy?
Here are 17 side hustle ideas you can start rightaway :
1. Ridesharing
Driving for one of the app-centric taxi alternative services can still be a fairly lucrative way to earn money as a side business idea on nights and weekends.
According to research, the ridesharing market is expected to reach USD 218 billion by 2025
But before you dive headfirst into this side business idea, do your homework and calculate the costs of extra gas, mileage, tires, wear and tear, and usage on your vehicle. It's not a guaranteed business idea that'll turn a huge profit every weekend.
Here are our favorite services you can sign up for to start ridesharing as a side hustle or full-time today:
8 Companies that offer Ridesharing Gigs:
(Click on the one you desire to see the requirements and signup as a driver) 
How much can I make as a ridesharing driver?
The money you make driving with a ridesharing app depends on when, where, and how often you drive. You can make anything between £2000 to £3000 per month before taking the car costs, if you work 6 hours per day, five days a week. Working on weekend nights can bring you way more. This equates to anything between £24,000 and £36,000 a year.
The bottom line, Ridesharing it's our #1 pick for the best side hustle because it's one of the few jobs that you can do anytime, anywhere.
2. Deliver Food And Groceries
With the rise of food delivery apps, make extra money delivering food from restaurants and supermarkets. My favorite part about these services is that not only will you earn a base pay, but you can earn a lot of money in tips as well.
Workers report earning at a rate of $20 per hour or more. If you have access to a car, then you might claim a slice of this pie. To maximize your earnings, sign up for more than one service so that you always have someone to deliver food to.
Here are our favorite services you can sign up for to start delivering food today:
9 Companies that offer Delivery Gigs:
(Click on the one you desire to see the requirements and signup as a provider) 
Remember that you may have to go through a background check and have a car to qualify for these delivery services.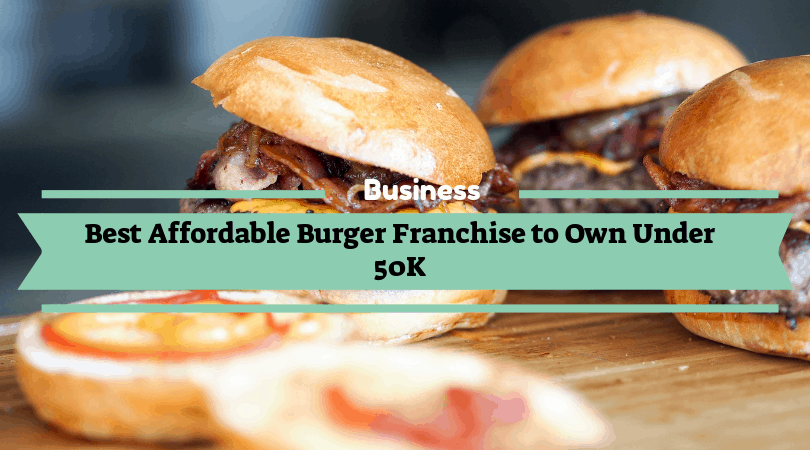 How much will I earn doing delivery?
When you make 22 trips a day at 9 hours for 20 days a month, you will earn roughly about £2,500 to £3200! This equates to anything between £30,000 and £38,000 a year, depending on how many food orders you can deliver.
The potential money to earn is quite tempting, but the energy and risk are there. Delivering using any food delivery may appeal more if you are a student looking for a side job. The opportunity cost is less, and starting is not difficult.
3. Teach English
If you're a native English speaker, it's easier more than ever to get paid to teach English. Now various online programs can help you get started.
Teachers are making upwards of $22 per hour.
And you don't even need teaching experience to get started. Most programs only require a stable internet connection, a college degree (sometimes), and a native speaker.
Keep in mind that most of the time, you'll be teaching students from around the world so that you may be in a different timezone
10 Companies where you get paid for teaching English:
(Click on the one you desire to see the requirements and signup as a teacher) 
How much will I earn teaching english?
If you're willing to hustle, we suggest registering for all nine programs. This will increase your chances of getting a student, and if you happen to get two requests at once, you can always reject one.  You can make anywhere between $1200 and $3000 depending on your qualifications, reviews, and the time you are looking to spend.
4. Join Paying Surveys Websites
When companies want to determine what consumers think about their products and services to improve or develop new ones, they turn to market research companies. Market research companies have online (and offline) panels where they pay a group of panelists to share their thoughts and experiences about these products and services.
There are many paid survey websites online, but not all are as trustworthy as you might think. We have picked the best paying survey sites where you can start to make money from home or even on the go.
8 Companies that pay you to take surveys:
(Click on the one you desire to see the requirements and signup as a survey panelist) 
Swagbucks -It pays anywhere from $0.5 to $2 per survey.
InboxDollars – They offer $5 as a signup bonus and the payment range from $0.50 to $10 per survey. InboxDollar review.
ySense -This survey website accepts worldwide registration and pays anywhere between $0.5 to $5 per survey.
PrizeRebel – Available to users from the U.S., UK, Canada, and Australia. It pays $0.40 to $0.60 per survey.
You have listed more companies that are paying you to complete paid surveys or complete various tasks to get rewards here.
How much money can I make taking surveys?
If you are serious about making some real cash through filling out online survey forms, at some point, the question of how much you could make by doing so would have to enter your mind.
In all honesty, there is no straight answer, as many factors determine how much an individual survey pays. But as a general rule taking surveys can make you from $10-$20 up to $150 or $200 each month.
Further readings on how to make money with survey websites:
5. Trade cryptocurrencies
People's interest in cryptocurrencies will be booming in 2021. You can make or lose 🙂 anything more from 20% – 40% of your trading capital is easy if you pick the right crypto coins and the right time.
Here is a top of the best cryptocurrencies in 2021.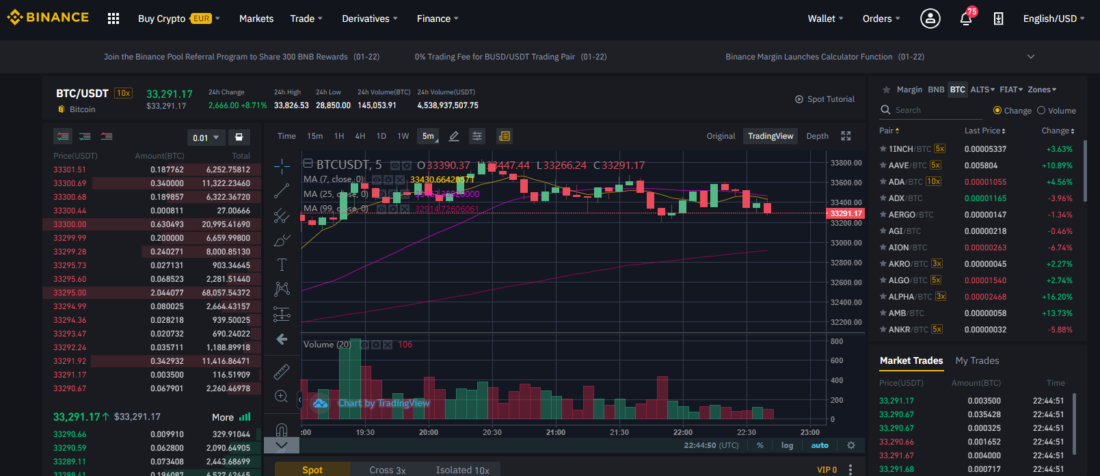 4 Companies where you can trade cryptocurrencies:
(Click on the one you desire to see the requirements and signup as a cryptocurrency trader) 
Huobi.com – The 2nd largest cryptocurrency platform with a nice presence in Asia.
Crypto.com – Another large cryptocurrency trading platform with excellent rewards and gigs.
Remember that you can also lose all your money by trading cryptocurrencies, so trade only with the money you can afford to lose.
How much money can I make trading cryptocurrencies?
This depends a lot on the funds you are investing, your trading strategy, your experience, and the time you are looking to spend watching the charts and entering trades. I think it's safe to say you can make at least 30% of your funds in a month, but you can as well lose them.
Further readings on how to make money trading cryptocurrencies:
6. Investing
Many people consider investing a risky endeavor, but those who don't invest are missing out on a tremendous passive money-making opportunity.
For those new to the world of investing, there are services called Robo-advisors that help you invest your money automatically, meaning they do all of the investing for you.
Financial experts guide these services with years of experience that make safe investment decisions, helping you generate a safe yet efficient return on your cash.
You can expect to earn a return of 7% or more on your money.
7. Flipping Books
As a college student in need of some extra cash, I made around $500 per month, flipping books for money.
I did this using two different methods:
Buying used textbooks from college students and selling them to other students at a higher price.
Finding books on sites such as half.com and re-listing them on sites such as eBay.
It's a good idea to check the book's current prices you're going to buy first so that you know how much of a discount you're getting. I recommend a bare minimum of 50% off to give you a bit of leeway between your cost and selling price to make it worth your time.
Some tips when looking to flipbooks for profit:
Don't buy near the beginning of the school year.
Buy books in almost new condition.
International versions of books are typically worth much less.
6 Websites where you ca buy and sell textbooks:
(Click on the one you desire to see the requirements and buy or sell textbooks) 
BookScooter – This company helps you sell textbooks and used books for the most money by comparing offers from over 30 book buyback vendors.
BookStores – Same as the above.
BooksRun – Using this service, you can buy, sell or rent textbooks.
TextBookRush – TextbookRush is your online campus bookstore, a one-stop-shop for helping students buy college books at outstanding prices.
Ebay.com – One of the largest auction websites where you can sell textbooks.
Craigslist.org – One of the largest classifieds websites where you can sell textbooks.
8. Work as a dog walker
Time is an essential asset nowadays. Not money, but time. Many individuals prefer to trade their money for their time, and that's how the dog walking job was born.
If you're an animal lover, especially a dog lover, you should give this job a shot. Check this dog walker guide to learn more about what the owners are looking for when hiring a dog walker. Here's a pet sitting platform that lets you connect with animal owners.
4 Websites where you can get dog walking gigs:
(Click on the one you desire to see the requirements and signup as a dog walker) 
Rover – Rover is the nation's largest network of pet sitters and dog walkers.
WagWalking – Wag is an on-demand dog walking app.
PetSitter – Platform to connect with pet owners and get dog walking gigs.
BarklyPets – A growing community of local, independent dog walkers.
How much can I make as a dog walker?
The average pay rate is usually £7-£12 per hour, so it's not something low, I would say. Two professional walkers in California's Bay Area told BuzzFeed News that they could make £25,000 to £80,000 in a year at a dog park.
Further readings: How to Start a Dog Walking Business [Complete Guide]
9. Work as a nanny
You can play the nanny and earn good bucks for it. Just like with pets, people need to take care of their children while they're working. 
The schools' situation is uncertain in many states, so many people will need someone who takes care of their kind while at work or work from home. There's a massive demand for nannies nowadays, as most individuals have 8-hour jobs.
It would help if you looked trustworthy and serious. Parents won't easily let their children in the hands of someone who doesn't look clean, responsible, and reliable.
How much can I make working as a nanny?
The cost of hiring a nanny depends on where you live and your family's needs. Some nannies are paid minimum wage. Others can have a starting pay of £15/hour.
Do you have a college degree? How about a master's? Nannies with more education are typically able to charge more, especially if the degree is relevant to child care, such as a bachelor's degree in early childhood education or a master's in child psychology.
10. Writing gigs
There are plenty of blogs and content services constantly looking for freelance writers. And if you're any good, you can easily make a few hundred dollars per article.
A great place to get started is Upwork. This site allows you to start as a new freelance writer and list your price. Start at a lower cost to get good reviews. Once you build your reputation, increase your worth and find more clients.
Other services such as TextBroker pay you a certain amount per word. Take a writing test to find out your skill level. Based on your level, you can earn as much as $.05 per word. At 3,000 words, that's $150 per article.
The highest-paying freelance writers are constantly on the lookout for new opportunities. Once you get a few samples down and build up your portfolio, send messages to bloggers and websites stating that you offer premium writing services.
8 Companies where you can get writing gigs:
(Click on the one you desire to see the requirements and signup as a driver) 
How much money can I make with writing gigs?
Start with one or two content mills websites, and after receiving jobs, you can start earning. It's essential to focus on providing quality writing samples to get a grade that will highly influence your payment value based on these samples. You can earn $500 using one or two of them, but the more, the merrier.
11. Webdesign gigs
Programmers and web designers are always in high demand. Not only that, but it's a relatively easy skill to learn given the number of free resources available.
Web designers can earn at a rate of $70/h or more.
The best part about this side hustle is that it doesn't need to be a full-time gig.
Start getting clients by offering your services to friends or building a website for free. You'd be surprised about how willing someone is to recommend your skills after you make their website for free.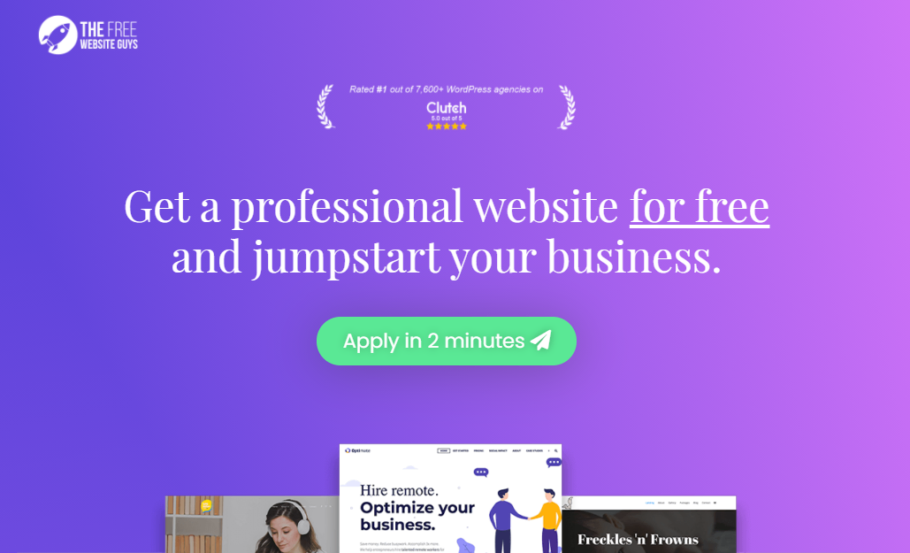 For instance, the team at The Free Website Guys, which we listed in our Top WordPress Development Companies, designs websites for free if you order hosting through their affiliate link. That's a smart way to monetize your skills and attract customers.
Looking for a full-time job instead? See the salary, duties, requirements, and how to get a web development job.
12. Start a Youtube channel
Famous YouTubers can make a ridiculous amount of money. Gram Stephen has a personal finance and real estate channel that makes roughly $3,000 per day in ads and affiliate commissions with nearly 2.8 million subscribers.
Fortunately, you can still earn some great side hustle money without that many followers. The general rule is to make roughly $1 per every 1,000 views through YouTube advertisements, depending on your niche. Increase your earnings by promoting affiliate programs in your videos and putting a link in your description. Users click on the link, sign up for a service, and earn a commission in exchange for the recommendation.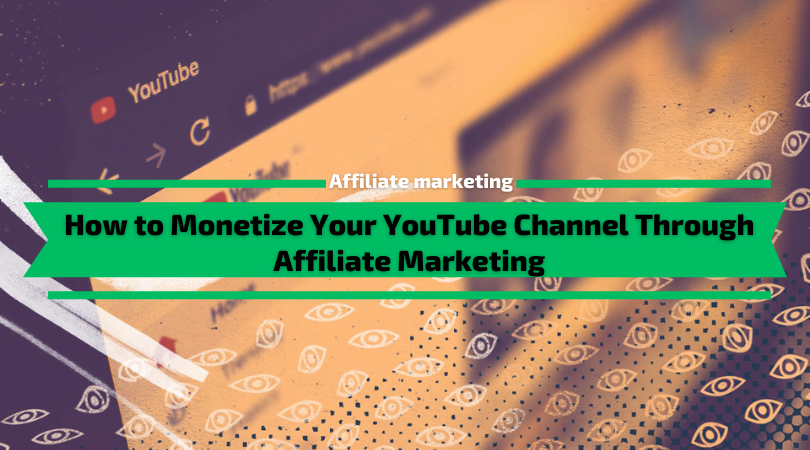 Keep in mind that this typically isn't a quick way to earn large amounts of cash. Most YouTubers need at least a year or two before they can even consider turning it into a full-time gig.
Once you get quite a few videos on your channel, turn on YouTube ads and earn passive income through people that find your content through searches.
Further readings on how to start a Youtube channel:
Looking for a full-time job instead? See the salary, duties, requirements, and how to get a video marketer job.
13. Start a Blog
Building a money-making blog is one of my favorite side hustles, and it's how I currently make a full-time living.
Bloggers have the opportunity to write about a topic they love and turn their influence into income. Some bloggers even make as much as millions per year.
The best part?
Once you develop a following and gain traffic, you don't have to constantly manage your blog for income. That's why we call this a semi-passive side hustle.
10 Proven Ways Bloggers make money:
Offering Digital Marketing services
It can be unclear to start a blog if you don't have any marketing or technical knowledge. Feel free to check out our post on starting a blog for a detailed step-by-step guide on how to get started.
Further readings on how to start a blog:
14. Start a consulting business online
Many of us became familiar with parts of the online world that we might otherwise not have touched throughout the lockdown.
For example, platforms like Zoom experienced explosive growth during April. This has made many other kinds of online business viable because it's made vast swathes of the population comfortable taking advantage of online services.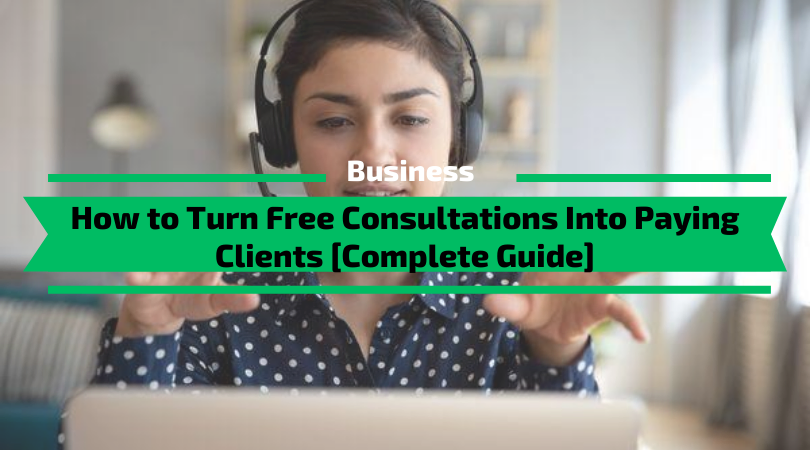 For example, you might choose to offer one-to-one online education via teleconferencing. If you're
a skilled professional looking to supplement the income
that's been dented by Covid-19, this avenue may be well worth exploring.
15. Gardening and Landscaping
With so many of us spending so much time at home, we're getting to know our homes and gardens better than ever. Any services and products which can make the process of tending to a garden easier are likely to be popular. Alternatively, you might start landscaping yourself!
Another route to becoming a self-employed gardener would be to join a bigger gardening firm by becoming a junior gardener. That way, you don't have the outlay of setting up on your own, and you should be partnered with another experienced gardener who you can watch and learn from.
How much will I earn doing gardening and landscaping?
Professional gardeners work in blocks of three to four hours – otherwise, it's just not cost-effective factoring in traveling to and from jobs.
Gardeners can charge between £20-£50 an hour or a minimum of £150 per day. This equates to anything between £15,000 and £70,000 a year, depending on how sophisticated a service you offer. And, contrary to popular opinion, gardening and landscaping is a year-round job – there's always something to be getting on with.
16. Be a virtual assistant
Today's virtual assistants do things like organizing social media posts, producing podcasts, and building and maintaining websites.
One of the most attractive things about becoming a V.A. and working from home is the flexibility, whether you need to look after elderly parents or small children or become a digital nomad.
Type of Jobs a VA can do:
Emails, scheduling, booking phone calls
Running social media accounts
Writing Blog posts
Website design and production
Podcasts
Direct mail marketing
Audio transcription
Bookkeeping
Outreach, Finding prospects
Information Research, Reports
How much will I earn as a virtual assistant?
It depends if you want to work full-time or part-time. Many individuals are drawn to becoming a V.A. because of the flexibility of working from home regarding childcare.
A typical V.A. juggles six clients at any one time. According to the latest Society of Virtual Assistants survey, the average daily rate is £27 per hour. And the average salary for a full-time V.A. is £49,302.
17. Become an entrepreneur
Lastly, even though this activity isn't quite a job, I'd suggest starting an entrepreneurship journey. If you have always wanted to start a business, now is an excellent time to gain an advantage and make progress.
Starting an online business is not a bad idea too. It requests less capital, you can do it from anywhere, and it's pretty profitable too. If you don't feel ready enough, I'd suggest taking some entrepreneurship courses in the first place.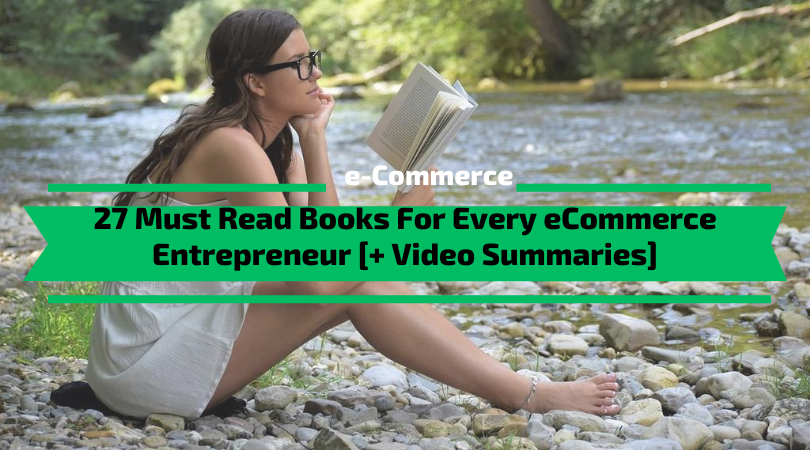 Read books, watch prominent entrepreneurs, and stay connected to your goals. Then, you'll need to take serious action to make anything happen.
Why are Side income business ideas important?
If your income streams aren't sufficiently diverse, then you'll be more vulnerable to economic shocks of the kind that Covid-19 may yet still deliver.
If a sizeable portion of your income stream runs dry, then you'll be reliant on the alternatives you've built – but you can only do this if you diversify ahead of time before those shocks arrive.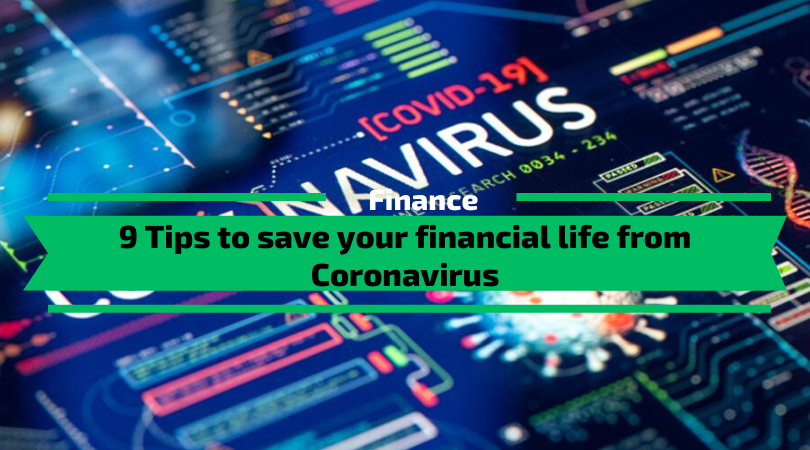 Launching your side business with success depends on many factors, including the proper promotion. This might include SEO, social media, and the right physical posters and signage.
Takeaways on Side Hustle Ideas
Need advice and motivation as you start your new side hustle?
Join groups or networks where helpful business advice and opportunities are shared. Subscribe to our weekly newsletters and get great advice on making money and creating the life of your dreams.
Remember that no matter what side income business ideas you choose, it's essential that you've made your professional and personal development a priority.
If you're not ready to start a side-income business but still would like to work from home, I recommend you check our 42 work-from-home jobs that pay well this year and beyond.
As long as you've made a goal before working, you've managed to stick to it, and you've finally accomplished it, you deserve respect.
Tell us more about what side hustle idea you plan to start in the comments below.