In this work-from-home jobs guide, you will find 42 work from home jobs that pay well in 2022 and beyond. The list is split into two categories. The first 21 work-from-home job opportunities are hot now into the pandemic and present opportunities you should look into because they are in high demand or are getting paid way better.
The second category shows 22 other work from home jobs that are not particularly hot during this 2021 pandemic but has proven to be great money makers.
These legit work at home opportunities can generate annual earnings that equal more than the average American salary. So wait no more and get the job you dreamed of to make the 2021 pandemic pass easier for you.
Do you have more of an entrepreneurial spirit? No problem. We have you covered. If you have ambition, vision, desire, and willingness to work hard, you can start a successful online business for less than $500. Check our list of 42 Best Business Ideas You Can Start With Almost No Money.
21 Best Work From Home Jobs in 2022
There was a time when working from home was a dream for people that work, and if you'd said to your employer that you'd like to work from home, he wouldn't be too eager about it.
But recently, due to the COVID pandemic, there's been a surge of jobs you can do from your place. Businesses had no other choice but to shut down their offices and ask their employees to work remotely. TIME magazine even termed it as "the world's largest work from home experiment."
In some of these work-from-home opportunities, you can start immediately and generate a profit on your own, while for others, you will have to find an employee looking to hire.  Fear not! We have you covered at the end of the article. You will find a list of websites to find work-from-home jobs that pay well.
Unless noted, wage and job-growth data come from the 2019 edition of the U.S. Bureau of Labor Statistics' Occupational Outlook Handbook.
Current Remote Work Industry Stats
According to FlexJobs' annual analysis of the remote work industry, there has been more growth in the variety of remote job titles than ever in the past year.
A fourth-quarter 2020 survey by Upwork, a job marketplace for remote workers and freelancers, estimates that nearly 57 percent of Americans are working from home at least some of the time, with 42 percent of that group working remotely full time.
Upwork estimates that by 2025, 36.2 million American workers will be fully remote, nearly double the pre-pandemic rates.
Here is a video from StandoutCV that recommend eight high paying jobs you should look for this year:
So explore the work-from-home opportunities we prepared for you and decide which one is the best.
After that, make sure you look into the tips I prepared to land a great job and read the work-at-home scams tips to ensure you do not get conned.
1. Affiliate Marketer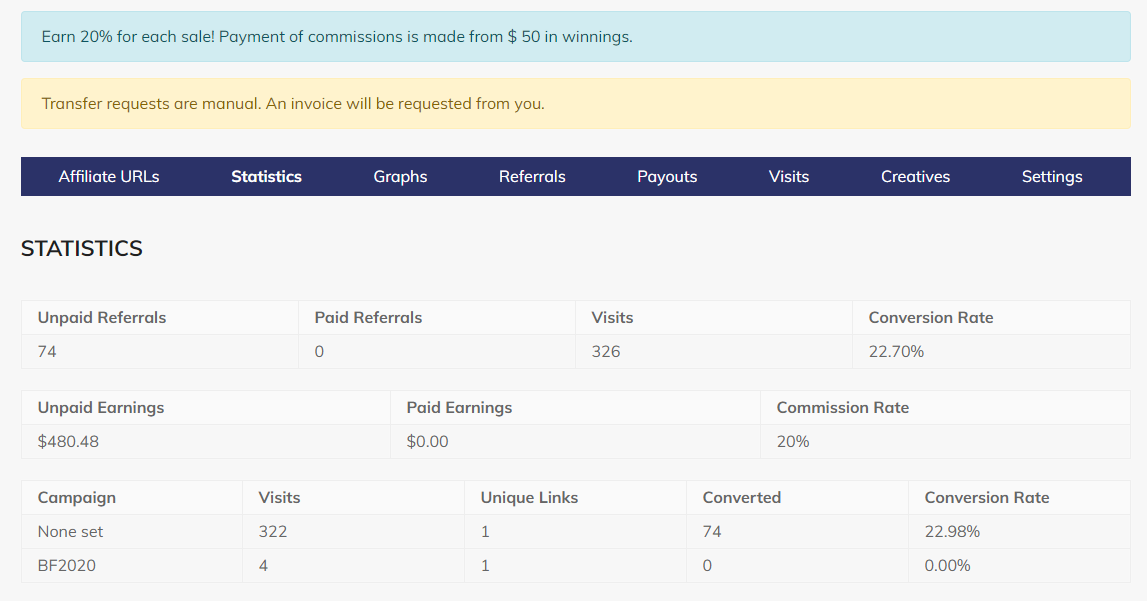 If you are not familiar with affiliate marketing, you earn money by referring people to purchase the products you recommend. Let's say that you have a blog or a social media profile with a solid audience and refer to a book on Amazon. When the visitor clicks the affiliate link and buys the book, Amazon will pay you a percentage of the sale. Most affiliate programs pay anywhere between 5% to 40% from the sale.
People love affiliate marketing because they can start earning money passively with an investment close to none. It requires only a mobile phone with an internet connection and time to promote them.
Also, many affiliate networks and affiliate programs are looking to hire affiliate managers who work from home and take care of their affiliate programs and affiliates.
Here is how a job posting for an affiliate marketing manager looks like: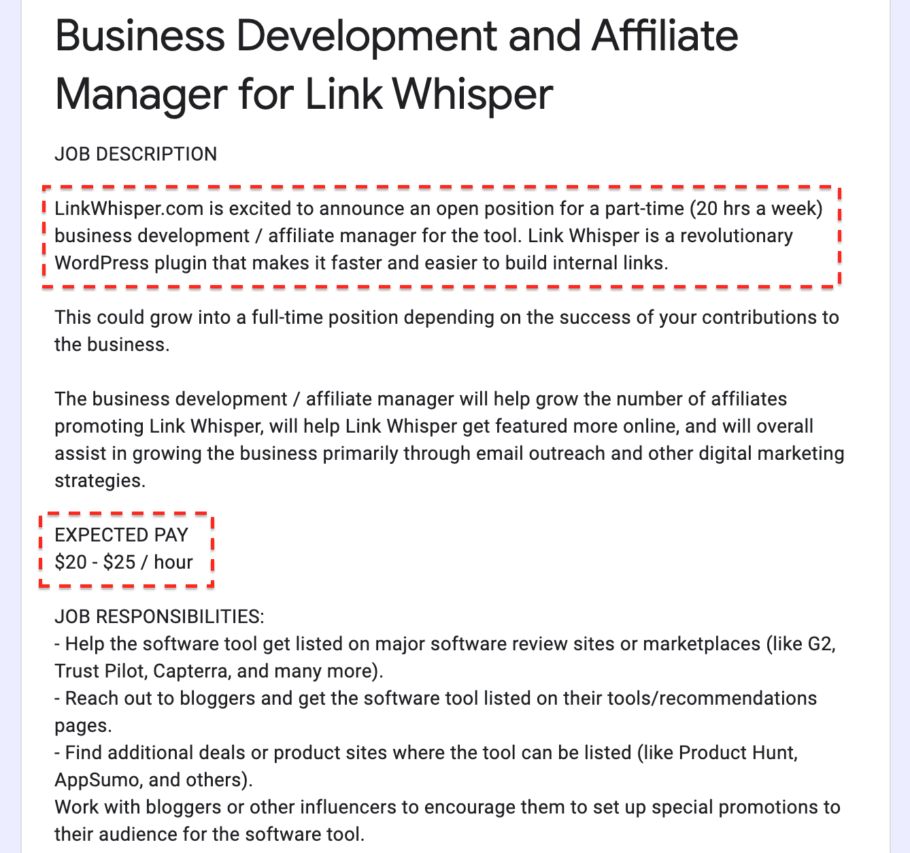 Looking for a job instead? See the salary, duties, requirements, and how to get an affiliate manager job.
2. Grant Writer
Universities, hospitals, and nonprofit organizations often need to apply for grant money. Now during COVID, there are grants for companies as well. Since these applications can be challenging to write, these businesses often turn to talented grant writers. As a grant writer, you can make between $40,300 and $67,000 per year.
3. Cyber Security Specialist
As a cybersecurity specialist, you monitor networks, workstations, and servers for security threats and implement security standards. With all the moves removed, specialists have a high need to secure data transfer from home and the company's servers.  You may also install cybersecurity systems as well. Given the online security's attention, this job is expected to grow steadily over the next several years.
4. SEO Specialist

Businesses of all sizes need search engine optimization (SEO) to stake out a place near the top of Google and other search engines to get traffic, leads, and ultimately sales. That's why they get an SEO specialist or an SEO team in-house. Or they ask a digital marketing agency for their services.
The most exciting industries in filling SEO positions are Advertising & Marketing, Staffing & Outsourcing, Internet, IT, Publishing, and Enterprise Software. 
The COVID-19 pandemic didn't slow down the number of SEO job postings. Postings for SEO positions seemed to increase during the height of the crisis slightly. Find out more about SEO jobs here.
You can learn the basics of search optimization relatively quickly and do it on your own.  SEO specialists review and analyze websites, identifying technical, content, and design issues that could be dragging them down and providing improvement solutions so the website will perform better in search engines.
Looking for a job instead? See the salary, duties, requirements, and how to get an SEO expert job.
5. Software developer
Learn a programming language, such as Java, Python, Ruby, and you could make around $61 per hour for programming. Here's a handy programmer guide to get you on your way if you're interested.
6. Web developer
Web developers design and create websites and internet-related apps. Not only are they responsible for the look of the site, but also its technical aspects. According to the U.S. Bureau of Labor Statistics, web developers' education requirements range from a high school diploma to a bachelor's degree. The job outlook is strong as this industry is projected to grow by 8 percent between 2019 and 2029.
Curious about what a web developer is doing? Check our reviews on the Top 12 Best WordPress development companies and study their services. Also, check our Top 12 Best WordPress maintenance companies if you prefer to fix and maintain websites rather than create them.
Looking for a full-time job instead? See the salary, duties, requirements, and how to get a web developer job.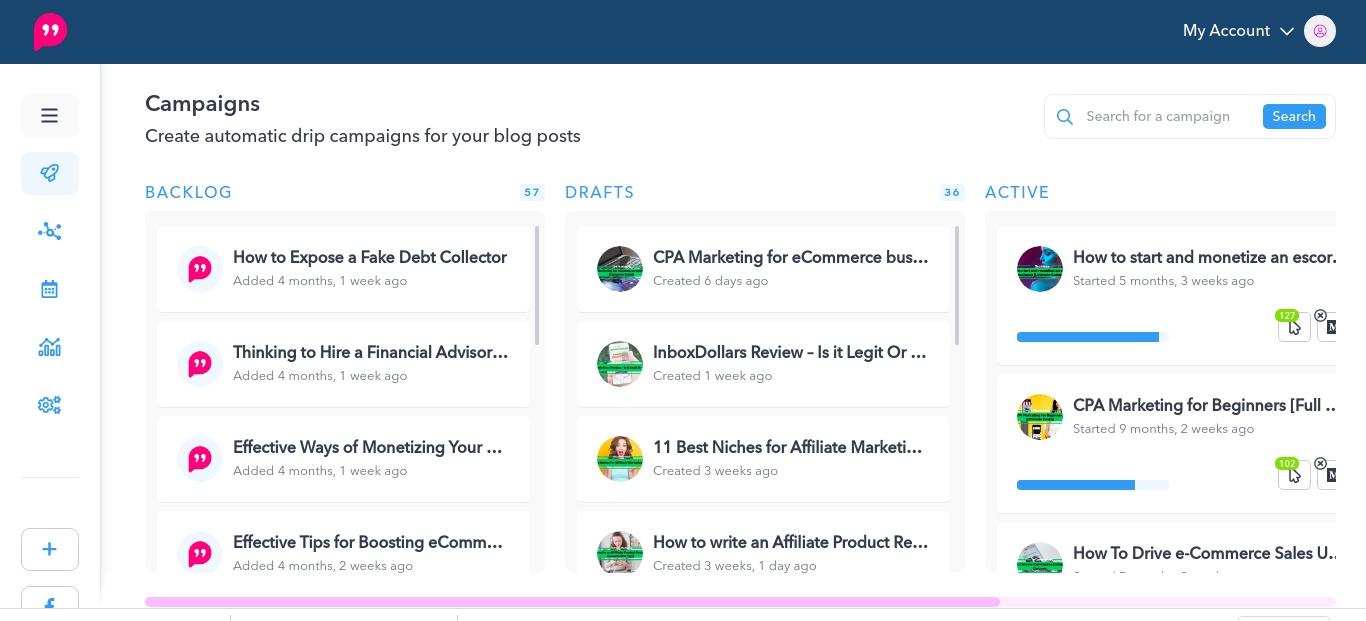 Many organizations need someone to manage their social media accounts, and some may even want you to develop a social media strategy for them ultimately. If you have a knack for using social media platforms such as Facebook, Twitter, and Instagram, this may be the perfect work-from-home opportunity.
Looking for a full-time job instead? See the salary, duties, requirements, and how to get a social media manager job.
8. Digital Marketing Specialist
As more and more companies turn towards the Internet to intensify their marketing endeavors and reach a broader target audience, digital marketing specialists' demand rises exponentially.
As a digital marketing specialist, your role will be to plan and implement digital marketing strategies that help organizations achieve their business goals. You can pursue this exciting career and start working from home if you understand social media and mobile campaigns, SEO, PPC, and Customer Relationship Management (CRM).
Looking for a full-time job instead? See the salary, duties, requirements, and how to get a digital marketing job.
9. Graphic Designer
Many businesses require someone to design their logos, websites, or visual ads. If you have a degree or certification in this area, you can make a comfortable salary annually (reportedly $45,000). The more skilled you are, the more clients you'll likely get through word of mouth. Here's a guide on how to build a website that can help you get started.
Looking for a full-time job instead? See the salary, duties, requirements, and how to get a graphic designer job.
10. Sales Agent
The salesman didn't die; he's just working from home. Companies across various industries are looking for star salespeople with multiple experience levels (and a license to sell, if necessary) to push their products and services from a remote location from financial to tech to health care. Some higher-level positions may even manage a sales team. Many of the opportunities may require some travel once COVID-19 restrictions are lifted.
11. Loan officer
Loan officers evaluate and authorize loan applications. Most loan officers work for commercial banks, credit unions, mortgage companies, and other financial institutions.
The demand for loan officers is expected to increase when more people need loans in a troubled economy. The growth rate for this profession is 3 percent through 2029.
12. Freelance Writer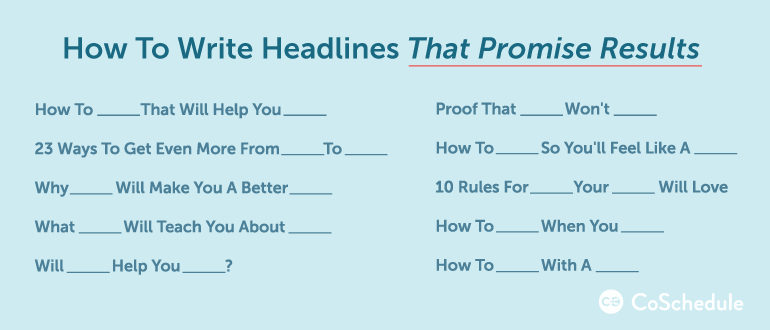 Freelance writers get hired to provide content for clients. Find a niche you're comfortable with and write whatever topics your client needs. There's a lot of work out there for freelance writers.
Businesses of all sizes need written content, like blog posts, website copy, or eBooks, so writing will always be in demand. As a result, thousands of writing gigs are available that pay anywhere between $10 to $100 per hour.
Looking for a full-time job instead? See the salary, duties, requirements, and how to get a content writer job.
13. Project manager
Project managers are responsible for guiding a project from start to finish. They keep tabs on deadlines, budgets, delegate taste, and track results. Several fields, including construction, finance, IT, and health care, need project managers.
14. Customer Service Representative
Do you possess excellent communication skills? Do you also have a landline and reliable internet? Then you can earn between $8 and $15 per hour as a customer service representative.
Make your home a one-person call center. You can assist customers by phone for various businesses in various industries, from retail to health care to technology and everything in between. You may even be able to give your voice a rest and provide your services online, helping clients via email or online chat.
15. Bookkeeper
Keep your accounting expertise at home and provide your services virtually. Every business in the U.S. and worldwide needs accountants to organize clients' books and assess their assets. This could be your ticket to a stable career and could even mean constant profit should you start your private practice. Some stay-at-home bookkeepers I've spoken with personally make more than $60,000.
16. Virtual Assistant
Entrepreneurs and businesses are in the process of scaling down. Virtual assistants can perform various services, from scheduling and email management to social media strategizing, event planning, and some minor duties that might not fit a full-time employee.
It would be best to have a phone or laptop to access such facilities as customer management systems and a database with customer details. Post your services on freelance job boards such as FreeUp and Upwork to connect with potential clients directly.
17. Medical Transcriptionist
Medical Transcriptionists listen to doctors' dictations while working in a clinical setting and type them up in reports. A minimum typing speed of 40 words per minute and basic knowledge of medical terminology is required. It is one of the best work-from-home jobs because it must be done alone in a distraction-free environment.
18. Cryptocurrency Trader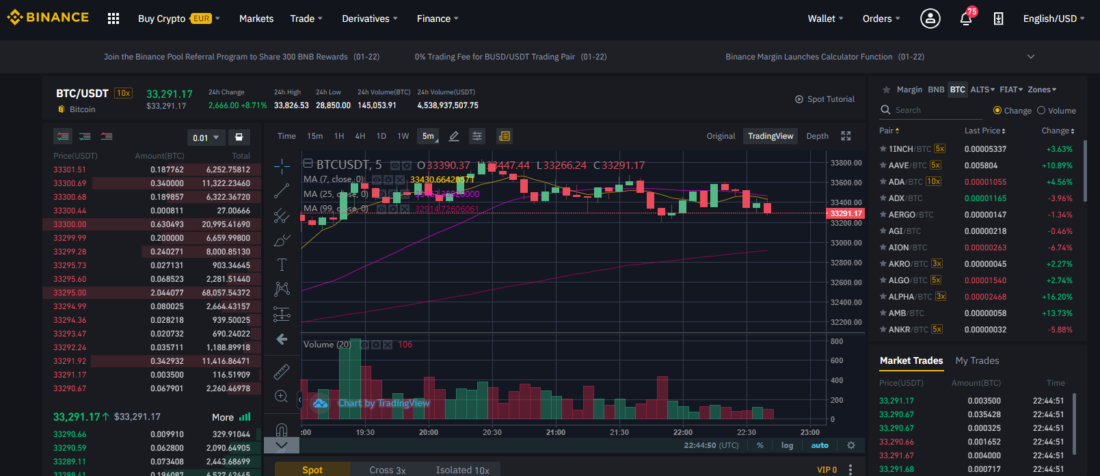 People's interest in cryptocurrencies will be booming in 2022. You can make 20% or more of the traded amount easy if you pick the right crypto coins and the right time. Here is a top of the best cryptocurrencies in 2022. Remember that you can also lose all your money, so trade only with the money you can afford to lose.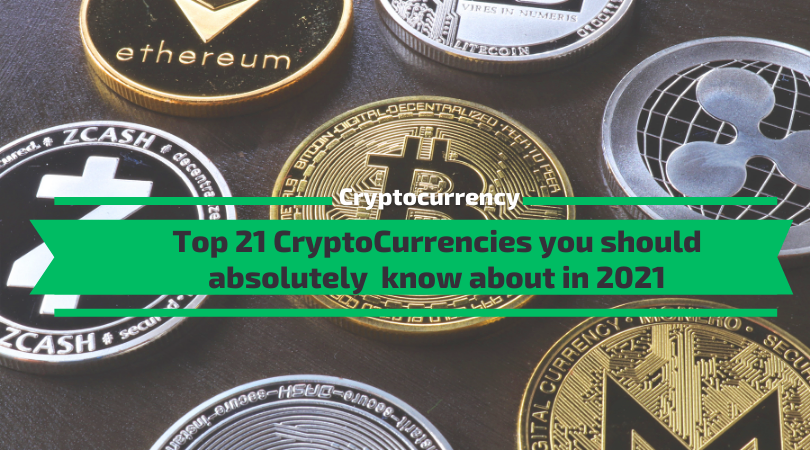 19. Teacher
Everyone's homeschooled now, and teachers who can work remotely are in demand. Whether you're looking to teach full-time or part-time, kindergarten or grad school, computer science, or shoe tying, you can share your knowledge and talents by teaching online.
Pay can vary widely, depending on what exactly you teach. For example, the median hourly wage is about $15 an hour for an elementary school teacher and $33 an hour for a postsecondary professor, according to PayScale. Outschool, a marketplace for online classes, says its teachers make $30 to $40 an hour.
20. Virtual Recruiter
Virtual Recruiters scan online profiles of potential candidates listed on various job portals.  Large companies may hire full-time Virtual Recruiter who can contact potential candidates and organize and manage job applications.
According to Salary.com, the average Virtual Recruiter salary is $48,397 as of June 28, 2020, but the salary range typically falls between $41,999 and $54,691.
21. Computer support specialist
Corporations, nonprofits, call centers, and many other businesses hire computer support specialists to work remotely. The Bureau of Labor Statistics projects an 8 percent growth in this field through 2029 as organizations upgrade computer equipment and software. When many people moved their work at home during the pandemic, computer support specialists need to configure, debug, and fix computers was skyrocketing.
More Legit Work From Home Jobs
Okay, now that you've seen the 21 most popular and well-paid jobs during the 2020 – 2021 pandemic is time to see more legit work-from-home jobs.
The following 21 opportunities have proven to be reliable earners for many years.
22. Translator
Can you read, write, and speak multiple languages? Then you are a talent in high demand. Businesses expanding to foreign regions often require translators. You will be working on documents, transcription files, and research, among other language-related aspects.  Depending on the position, these workers translate the written or spoken word.
23. Jewelry Maker
People love custom jewelry. It meets their need to be different. There are many methods and supplies to create handmade jewelry — including precious metals, gems, beads, and stones. Sell jewelry online, at craft shows, or wholesale to retailers. Set up an online store to expose your business to even more customers.
24. Home Daycare Business
Do you enjoy working with kids? Start a daycare business where you take care of children in your own home. Be sure to make your home safe.  Caring for children is a big responsibility. Daycare service is a business requiring good communication with parents. It would be best if you also had the credentials to meet any licensing requirements.
25. Life Coach
Life coaching is the realm of motivational speakers. It also encompasses persons who can inspire others to be better at something like a skill. If you understand education progression well, students will be your business's target. Life coaches also cover business, marriage, sex, relationships, socialization, and entrepreneurship, among other topics.
26. Fitness Instructor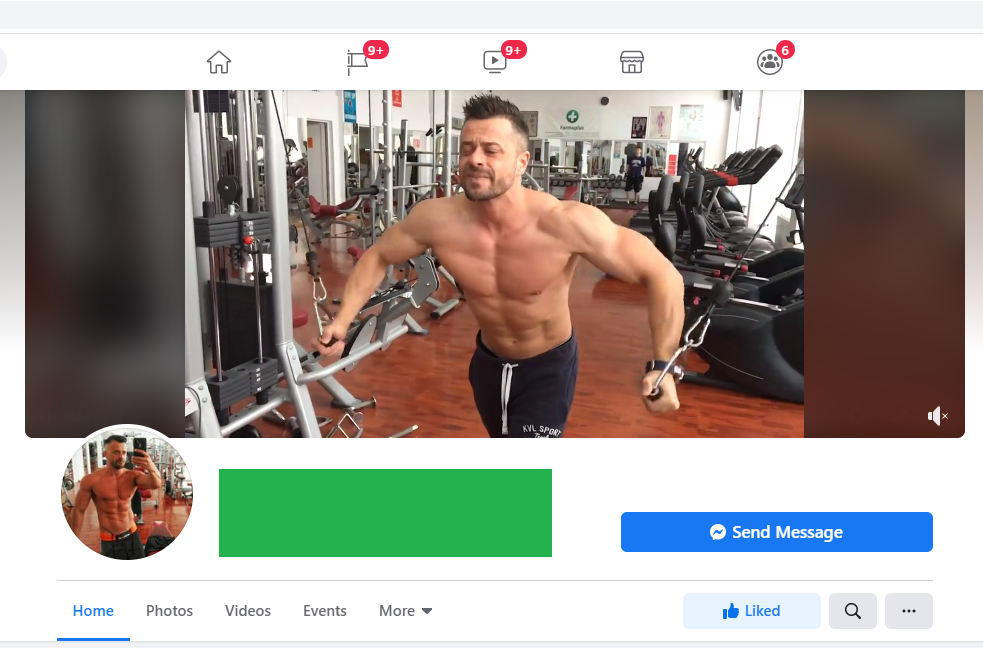 Can you get people into shape? Whatever your knowledge or experience, some people will pay you to share that information with them, whether in person or online. Many people got some pounds to get rid o this pandemic, so they registered for online fitness classes. Start with a Youtube channel where you can stream fitness classes.
27. Peer-to-Peer Lender
Thanks to sites like Prosper, you can easily lend money to a business or individual. As an investor, you'd make money on the paid interest of the note.
28. Telemarketing agent
During this period, more and more people are interested in objects for housing, trying to make their homework environment as comfortable as possible. To meet demand, companies also increase the number of sales jobs. It's a market where you can easily find a job, the primary condition being to have the ability to promote and sell your offers.
29. Order Pickup Consultant
Online food orders have been growing since the beginning of the pandemic. Couriers need support in using apps, so people need to respond to their requests via chat/phone/email, provide guidance, and write down the information they get in the internal app.
30. Survey Taker
This won't make you a millionaire, but you can be paid between $0.50 and $30 each time you take an opinion poll, answer questions about your shopping habits or review a product. You're usually paid by check, PayPal, or points that can later be redeemed for gift cards.
There're several great websites such as InboxDollars [Join here], Swagbucks, and Toluna.com, where you can join for free by becoming part of their paid online survey websites.
31. Blogger
Blogging is inexpensive and easy to start doing. It could be as simple as just writing about your favorite music or food, and eventually, you can start generating money from your site. Remember that you need to remain patient when cashing in on your blog.
If you need money now and don't want to start a blog on your own, you should approach companies in a niche you know already and ask them to start a business blog for their business. You will get paid to set up the blog, write content, promote it, and answer comments and requests.
32. Vlogger
No surprise here. YouTube is primarily about videos. Can you create exciting videos that keep viewers returning to your channel? Then you are the right entrepreneur for a YouTube channel.
Depending on how successful you are (virality, subscriber base, and topic), you can make a lot of money, and there are plenty of stories every week of more and more YouTubers making it their career.
Don't have the time to wait till your channel grows? Then you can approach companies to create interesting Youtube videos for them. Look for companies that are in a niche where you have expertise.
33. Data Entry Assitant
Inputting data for businesses isn't the most exciting of jobs. However, you don't need any previous experience, and you can start today at $10 per hour.
34. Research Assistant
Do you enjoy digging deeper into a subject? Can you connect events, features and conclude? Can you follow complicated academic instructions or turn the internet upside down to get a single piece of information? You are the kind of person scholars, and research institutions are looking for online.
Researches come in two versions. You may be requested to mine raw information or analyze it and draw conclusions. Either way, your role is to search for a relevant, fresh, and captivating story about a subject. The information will inform the delivery of a report or research paper.
35. Dog Groomer
Love dogs? The way to start a dog grooming business is to get essential supplies such as clippers and set up shop in your home. You will work with plenty of canine companions. Get a van and outfit the vehicle to offer a mobile dog groomer service. Dog owners often need other services, such as pet sitting and dog walking, so you may be able to increase your income from existing clients.
36. Drone Trainer
A few years ago, who would have thought of a business like a drone trainer? Yet, today, people want to learn how to use drones. Be the person to teach them. For example, real estate agents use drones to get MLS listing photographs. Offer lessons from your home — make sure you can fly the drone freely. Also, make sure to meet FAA and local requirements.
37. Baker/Caterer/Chef
If you have mad skills in the kitchen, why not share your wonderful and delicious creations with others and get paid for that?
Start your own cooking business! Of course, we recommend you start small and then build up your business. You can cater to a small party, and if your food is appreciated, you can bet that you'll get at least one catering offer.
38. Event Planner
Whether planning a wedding, birthday party, or corporate event, people are looking for organized individuals to do most of the event planning for them.
39. Realtor
While you can run a reality business from your home, you still need to show potential buyers the home as long as you have your state's real estate license. But don't forget that you also have to prepare the house for showing.
Thanks to technology, you can become a virtual realtor where you can show a property without being there in person.
40. Telephone Nurse
If you're a registered nurse, you could work for health insurers or health management companies like Humana, Aetna, and UnitedHealth Group. They hire nurses remotely to handle case management, treatment authorization, and patient education.
41. Voice Acting
You can make somewhere between $56 and $72 per hour if you have a golden voice.
42. Business development manager
Average salary: $73,000
If you're a natural networker and great communicator, a business development manager role might be worth exploring. These managers are tasked with increasing a company's earnings by writing proposals, making sales pitches, and finding and following up on leads.
Are Work-from-home jobs right for you?
The prospect of having one of those jobs at home sounds good. You have more flexibility in your schedule, and you don't have to be in traffic. Take care of your health. And you could also have time for side projects.
Here's what strategy to adopt to ensure your home job is right for you.
Before applying to one of those work-at-home jobs, give yourself some time for research and self-reflection.
Why would you choose a remote job?
If you answered yes to previous questions, you should know the PROs and CONs of work from home jobs.
PROs and CONs of Work From Home Jobs
Where to find work from home jobs
There are many places where you can find work-from-home jobs. Fortunately, now you can have plenty of options. I recommend starting with the following:
Freelancer.com – Best for online and digital home jobs.
UpWork.com – Perfect for all kinds of jobs
Fiverr.com – The best for side gigs.
Linkedin.com – Best for developers, cybersecurity, and other high-paying jobs.
How to Avoid work-from-home scams
For every real work-at-home job, there are dozens of frauds. Scammers try to steal your identity and/or money by getting personal information that a new hire would be expected to give an employer, such as a Social Security number or bank account number.
When considering a work-from-home job, put up your scam-detection radar. "First and foremost, trust your gut," advises Christine Durst, who runs Rat Race Rebellion, an online job site that caters to the work-at-home and virtual workforce. "Almost every scam victim I've spoken with says, 'I felt like something wasn't right.'"
Remember that legit jobs don't ask you to send them money and/or cash/deposit checks.
Work from Home Jobs FAQ
Conclusion on The Best Work from Home Jobs
When social distancing may be necessary, more people than ever are glad to stay at home for work. So as you can see, getting a work-from-home job can be rewarding and fun.
Do you know someone looking for a job? Help us by sharing the following infographic on Facebook, Twitter, Pinterest, or Instagram: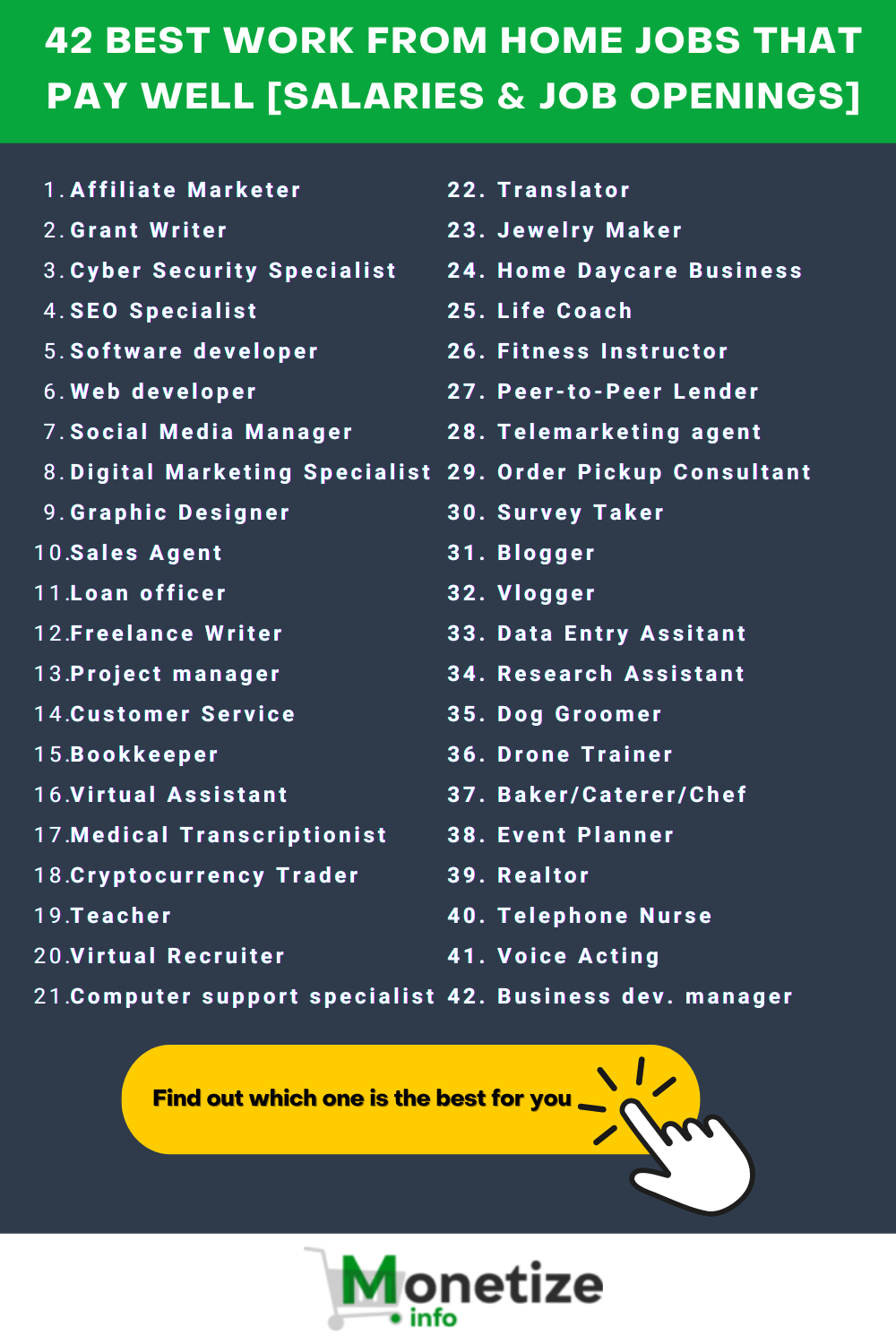 People often ask, what is the best work from home job?
Well, the answer is: the best work from home job is the one that meets the most requirements on your list. Make a list of the essential factors, such as a good income, a flexible schedule; independence; work-life balance; something within your skill level and experience; exciting work you have a passion for.
So tell us in the comments, which work from home opportunity made it to your list?