Many people are putting off creating a website because they think they will not be able to build a profitable blog on a limited budget. With so much competition online right now, and more new bloggers joining every day, it seems like an overwhelming task.
However, with 77% of internet users now being readers or subscribers of a least a few blogs, they could be missing out on a huge opportunity.
Most importantly, though, blogging doesn't need to cost a fortune. Even if you're on a tight budget, you can still make a success of it.
And here's how.
1. Set out a budget
Before you start, the first thing you need to do is decide what your budget will be.
What can you afford to spend?
What's realistic?
A realistic figure will depend on your own goals.
For example, if you're a business owner looking to bring in more clients via a blog, your budget might need to be higher than if you were blogging for fun.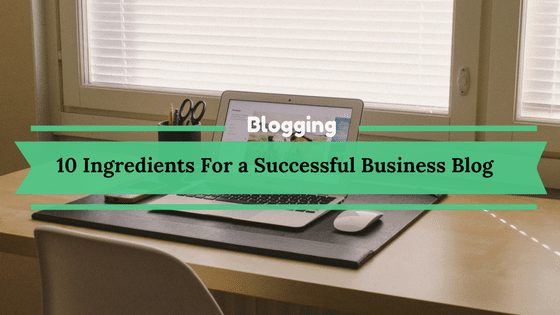 If you're blogging for a hobby, chances are you want to keep your costs to a minimum. But if you're looking to make huge profits, you need to make a more significant investment.
What equipment to buy
If you haven't got the equipment you need already, you'll need to invest in some. And how much you spend on equipment will again, depend on your budget.
Of course, those starting a professional blog hoping to make money might need to spend more by purchasing a more powerful laptop with more memory.
However, if you're on a tight budget, you don't need to spend a tonne of money on a laptop, and a basic version will be enough.
If you're planning to use pictures, videos, or podcasts, you will need to make sure you have a good camera or video camera and a high-quality microphone.
Choosing a hosting service
For bloggers, WordPress is the most popular platform. It's easy to use, affordable and comes with plenty of themes and plug-ins.
WordPress does not provide its hosting service for commercial websites. So if you are planning on making money through blogging, you will need to seek a hosting provider.
When choosing a host, there are plenty of options available.
For example, many WordPress hosting providers come with a one-click installer for WordPress that has Elementor already preinstalled. Elementor is a WordPress page builder and is extremely easy to use for beginners.
If you care about website speed, and you should, I recommend you going with a DigitalOcean droplet (DigitalOcean discount here)+ ServerPilot or our newest recommendation – SpinupWP for management. Those VPSes are pretty cheap and have rocket speed.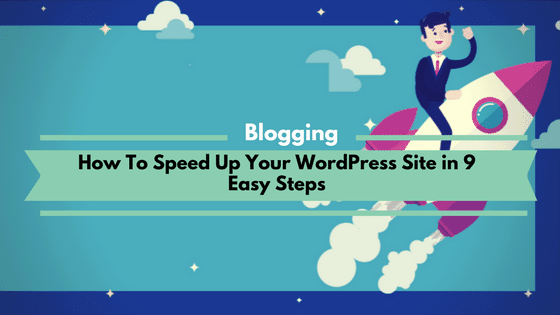 You will also need to purchase a domain name. This can also be done through your hosting provider.
Choosing a domain name
It was easy and cheap to select a domain name related to your business or brand in the past. But in recent years, competition for domain names has grown steadily, fueled by the value Google has come to associate with having keywords relevant to your niche in your domain name.
Nowadays, it is unlikely that you will be able to purchase yourname.com or yourkeyword.com, unfortunately, unless you are fortunate.
But all is not lost. It is still possible to purchase a proper domain name if you remember a few simple rules.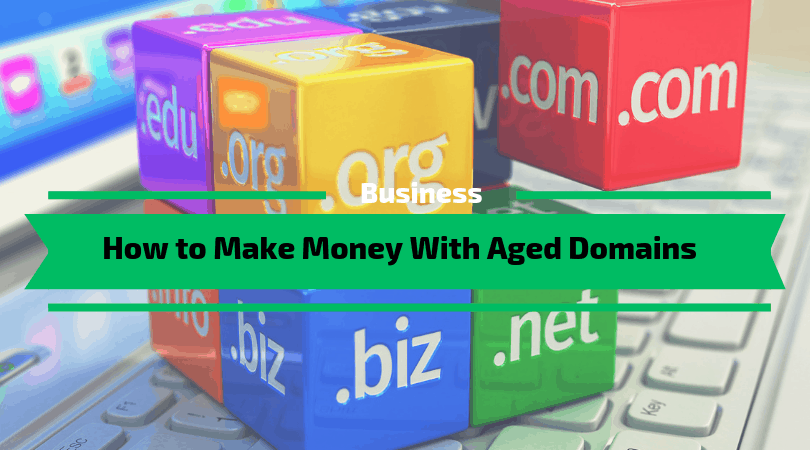 Firstly, make your domain name catchy and easy to remember.  Avoid plain, descriptive names that won't stick in someone's memory. Stay original! Keep the title relevant to your niche – don't go for something vanilla like janedoesblog.com. A name needs to jump out and be descriptive – we need to know what this blog is about, and we need it to stick in our heads.
But, keep it sweet. The best guideline for the length of a blog name is no more than four words.
How many successful blogs can you list with a name that is longer than four words? Like any rule, exceptions do exist, but the risk is not worth taking in such a competitive market.
Next, it is essential to avoid ambiguity or any name that is even remotely unclear.  Anything that is hard to spell or has ambiguous or repetitive wording should be avoided at all costs.
Numbers should also be avoided because confusion arises from being spelled or written – e.g., 7topmoneytips.com or seventopmoneytips.com. It's an easy way to lose traffic.
A final pointer for choosing the right blog name is not using blog extensions such as .biz, .ly, and .game. While these can be tempting if you are on a shoestring budget because they are usually much cheaper than top-level domains, they invariably make your blog harder to find.
Make life easy for yourself, stick to .com, and don't use .org unless you are an organization.
Setting up your blog
After setting up your domain name and WordPress blog, it's time to customize it to your taste. You can do this by selecting "appearance" on the menu options.
One of the best things about WordPress, especially if you're on a budget, is that there are loads of free or cheap themes available.
Also, there's a wide choice of plug-ins to make your life easier.
Among them are plug-ins that schedule social media posts, filter spam comments, and security add-ons to ensure your website can fight off any hackers and security threats.
Customizing the design
Although some WordPress themes are attractive and professional-looking, if you want your blog to stand out from the crowd, it's worth investing some time and money into customizing the design.
Branding is important. Having a brand that your readers instantly recognize gives a more personal appeal, encouraging them to come back.
This can also be used across your other platforms  – for instance, if you use social media or email marketing.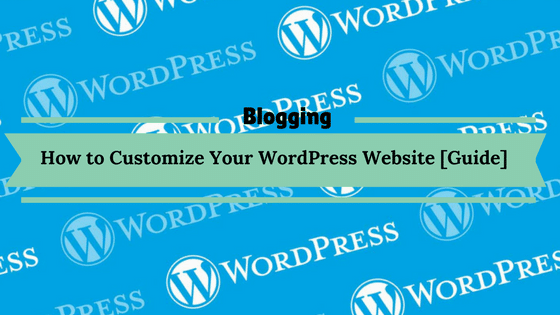 To build a strong brand, you need to have a custom made logo and header. This can be used alongside your design and theme and should be different from your competitors.
You can also design your logo. If this is not your area of expertise, you can choose to use a logo designer like Hatchful to create your logo.
Hatchful allows you to instantly create a unique, professional logo, which can then be customized and used on your blog, social media, and other platforms.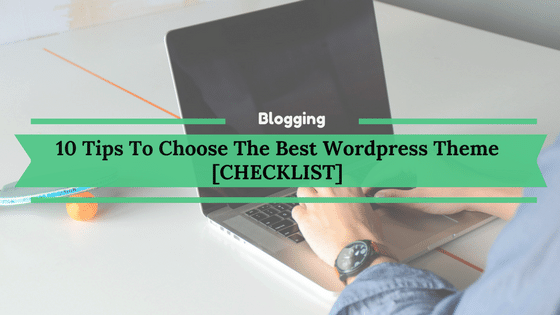 After creating your blog, the next step is to reach as many people as possible. The most effective ways of growing your audience are SEO, Email, and Social media marketing.
Currently, there are 3.397 billion active social media users. That gives you a vast audience to reach out to. You can build your list of subscribers using social media.
Which sites to use will depend on the nature of your blog and what you're writing about.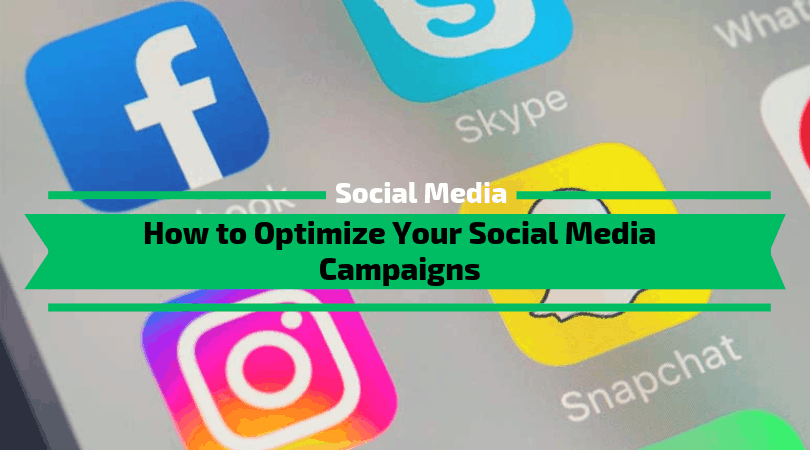 For example, Pinterest and Instagram are useful for visually appealing posts, YouTube is best for video content, and Twitter is best for written content and industry news.
Once you've built up an email list, you can use email marketing to boost engagement. There are lots of websites you can use for managing your campaigns. Moosend is a popular and effective MailChimp alternative.
Here are several other options: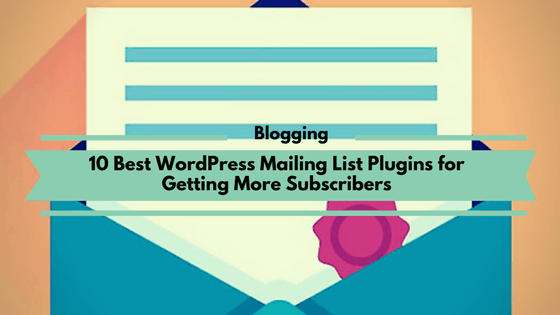 Invest wisely
Lastly, when it comes to maintaining your blog in the long-term, make sure you're investing your money wisely.
This is particularly true if you're on a limited budget but still want to get the best possible results.
For example, if you need inspiration, check other popular blogs, money making forums, or Youtube channels for inspiration.
What is working for them? Would the same strategy work for your blog?
You can also look into online courses or books to help you learn more about the topic you're writing about and into practical ways to attract more readers and keep them interested.
Conclusion
Growing a blog can be both rewarding and profitable. Even if you're on a budget, you can still reap the rewards blogging can bring.
Here you have a complete tutorial on how to create and maintain a successful blog. Following these steps can help you to get started and start seeing results.