Many college-goers claim that they're some of the best years of their lives. As a student, you may have a lot of needs and wants. Often, it's not easy for our parents to meet our growing demands because their source of income could be stretched. Therefore, the best way to earn extra income for college-going students is to take a side hustle offline or online. We've prepared for you the 50 best side hustles that will make you money while it will leave you enough time for your studies.
Best 50+ Side Hustles for Students
Finding a money-making opportunity is exceptionally challenging because, as a student, you will have to dedicate most of your time to studying and eh..parties. 🙂
I have researched some of the best ways for college students to make money online or offline without having to pull their attention away from their studies.
These are some of the best 50+ ways students can earn an extra income during their spare time. Hundreds of thousands of students in America and worldwide are already using these ways to make some money. And you could try them too.
Keep in mind that some of these ideas to make money would require some skills. However, others don't need any specific qualifications or skills. Even your hobbies would be sufficient to make extra money.
Be consistent and have a will to learn and earn, and I can promise you will make money. However, these money-making opportunities need to come with a disclaimer:
You shouldn't expect to earn a bucket-load of money from these money-making schemes.  There are some exceptions to this guide to make money while studying, but generally speaking, this is just good money for minimal effort. It's not a 'salary' amount.
Before showing you the top ideas to make money as a student, let me tell you to read the top correctly.
These ideas are not added in a particular order, so read them all and see which fits your skills, time commitment, and earning potential.
When you find the one that suits you the best, read the small guide on how to start doing it, and if you need more detail,s you can ask us in the comments below, join the forum or look online for specific guidance.
Ready? Let's start then.
1. YouTubing
Did you know that YouTube is the most visited site in the world? It's no surprise then that there is a lot of money to be made on the platform to create engaging and valuable content. Starting your own YouTube channel can be a great way to earn some extra cash as a student. Just in case you're unaware, you can open a free channel on YouTube if you have a Google account.
Make entertaining videos that people would love to watch and share. You don't require an expensive camera to shoot these videos: the camera on your smartphone would be sufficient. Subscribe to Google AdSense once you have a certain number of subscribers for your YouTube channel to earn money.
Bellow is a nice video tutorial on how to make money on Youtube even if you have a small channel:
2. Affiliate Marketing
Affiliate marketing helps you to earn by referring people to purchase a product you recommend. You can promote the products using a youtube channel, a website, social media accounts, and other methods. It is one of the best side hustle as it requires only requires a mobile phone with an internet connection.
Most of the affiliate programs pay anywhere between 5% to 40% for each sale you generate. To earn more money, you can signup for multiple affiliate programs and focus on those that perform best. It would help if you learned about marketing automation software that simplifies the distribution of affiliate links.
Affiliate marketing can be done on a part-time basis while you're studying.
Looking for a job instead? See the salary, duties, requirements, and how to get an affiliate marketing manager job.
3. Online Tutoring
What can you teach the world? Is it a foreign language or piano? Can you coach fitness or teach coding?
Prepare videos and e-learning materials for distribution to your students. Promote your work online through advertising or by social media. Request your students to provide referrals through friends and relatives.
Charge viewers for webinars and workshops held online. Let them buy your video courses, e-books, webinar recordings, and you will be smiling to the bank from the comfort of your bed.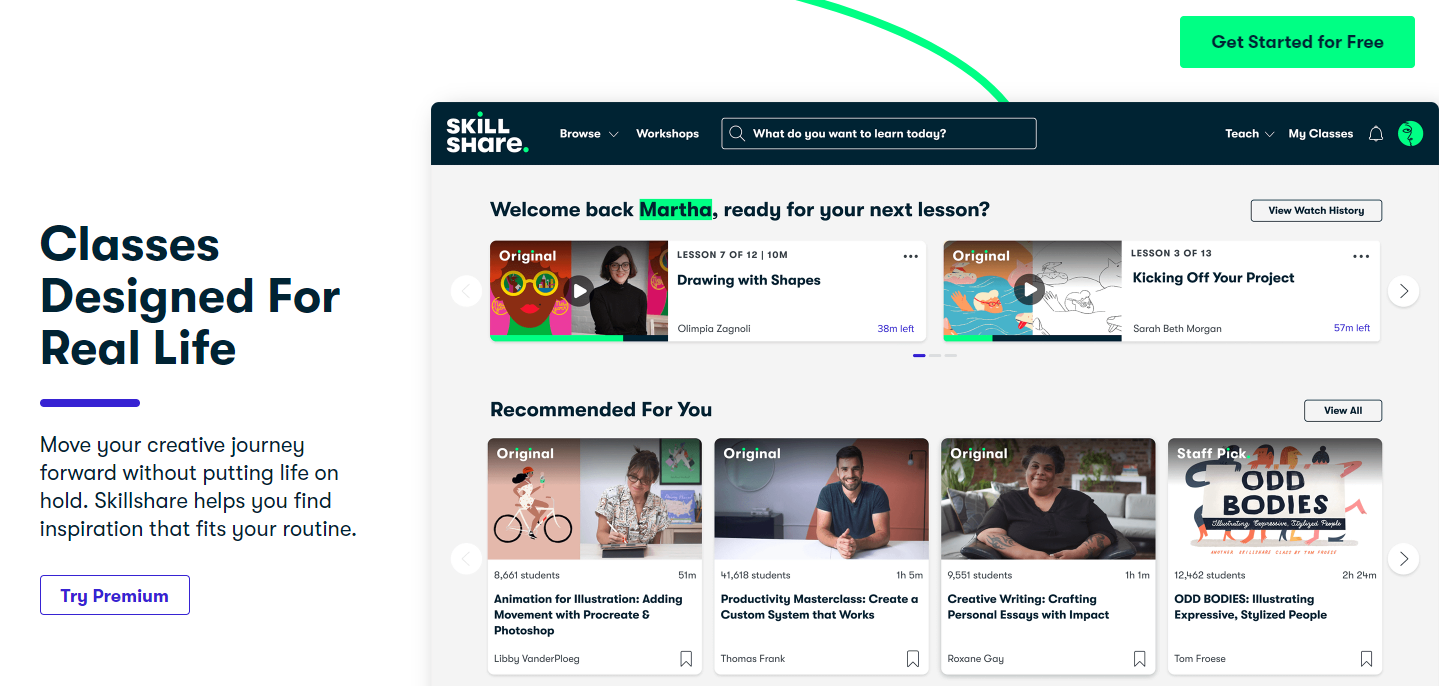 Here is a quick step by step, easy to follow tutorial on how to make money online as a tutor:
4. Ridesharing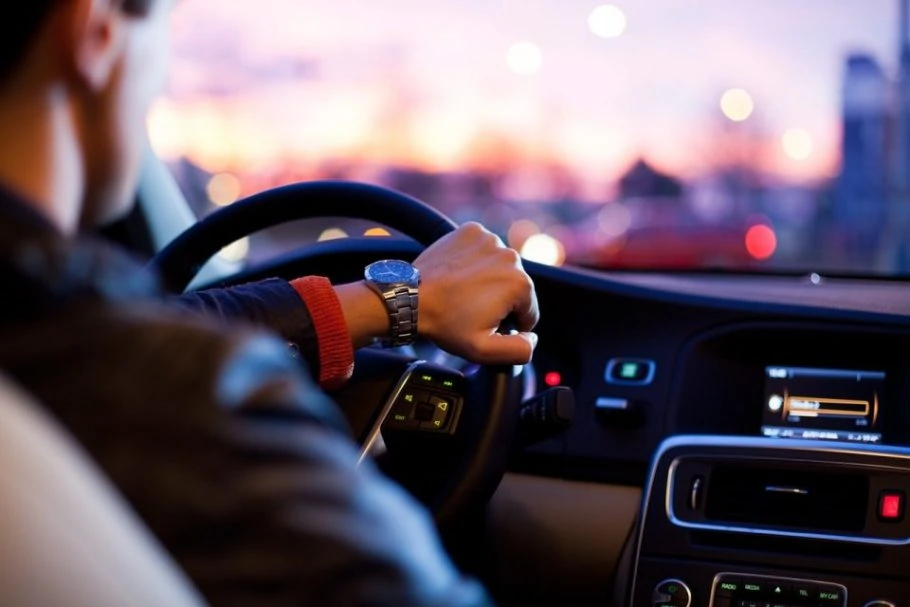 Driving for one of the app-centric taxi alternative services can still be a fairly lucrative way to earn money as a side hustle for students on nights and weekends.
According to research, the ridesharing market is expected to reach USD 218 billion by 2025. But before you dive headfirst into this money-making opportunity, do your homework and calculate the costs of extra gas, mileage, tires, wear and tear, and usage on your vehicle. It's a guaranteed additional cash idea that'll turn a huge profit every weekend.
Here are our favorite services you can sign up for to start ridesharing as a side hustle today:
The bottom line is that ridesharing is one of the best money-making ideas for students because it's one of the few jobs you can do anytime, anywhere.
Want to know more about ridesharing? See the video below on how drivers are making money:
5. Deliver Food And Groceries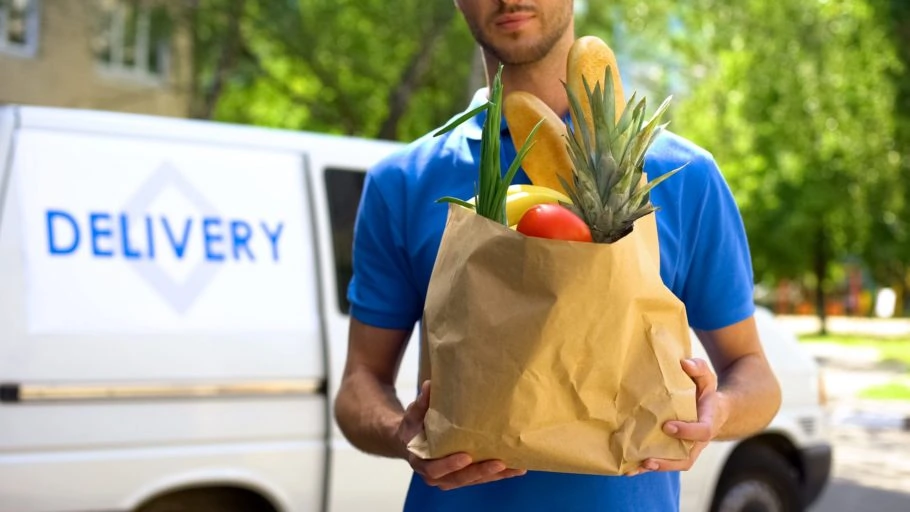 With the rise of food delivery apps, make extra money delivering food from restaurants and supermarkets. My favorite part about these services is that not only will you earn a base pay, but you can earn a lot of money in tips as well.
Workers report earning at a rate of $20 per hour or more. If you have access to a car, a bicycle, or a scooter, then you might claim a slice of this pie. To maximize your earnings, sign up for more than one service so that you always have someone to deliver food to.
Here are our favorite services you can sign up for to start delivering food today:
Remember that you may have to go through a background check and have a car to qualify for these delivery services.
6. Cryptocurrency & Stocks Trading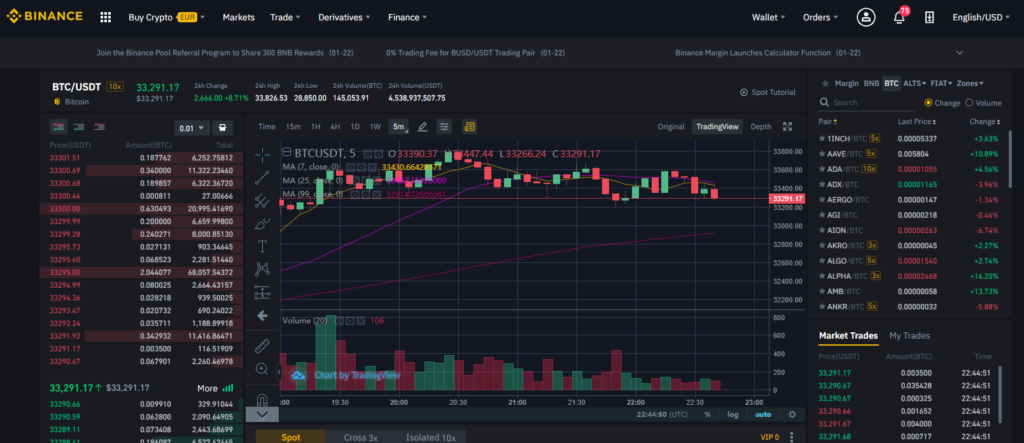 The interest of people in Cryptocurrencies has boomed in 2021. You can make 20% or more of the traded amount easy if you pick the right coins and the right time. Remember that you can also lose all your money, so trade only with the money you can afford to lose.
Remember that you can also lose all your money by trading cryptocurrencies, so trade only with the money you can afford to lose.
7. Join Paying Surveys Websites
When companies want to determine what consumers think about their products and services to improve or develop new ones, they turn to market research companies. Market research companies have online (and offline) panels where they pay a group of panelists to share their thoughts and experiences about these products and services.
Online surveys won't make you rich, but they can help you slice off a few dollars from your monthly expenses like books or rent. There're several great websites such as InboxDollars [Join here], Swagbucks, and Toluna.com, where you can join for free by becoming part of their paid online survey websites.
8. Play Video Games
You can also make some money by playing and testing online video games. A lot of these games are available on the paid online survey websites that I mentioned earlier. It works the same way: you have to play these games and write short reviews about your user experience. You get a payment in PayPal or redeemable points for cash or free shopping coupons in online stores for your efforts.
9. Flipping Books
As a college student in need of some extra cash, I made around $500 per month, flipping books for money.
I did this using two different methods:
Buying used textbooks from college students and selling them to other students at a higher price.
Finding books on sites such as half.com and re-listing them on sites such as eBay.
It's a good idea to check the book's current prices you're going to buy first so that you know how much of a discount you're getting. I recommend a bare minimum of 50% off to give you a bit of leeway between your cost and selling price to make it worth your time.
Some tips when looking to flipbooks for profit:
Don't buy near the beginning of the school year.
Buy books in almost new condition.
International versions of books are typically worth much less.
Below is a nice video tutorial on how you can make thousands every month by flipping books:
10. Recycle mobile phones
You can earn good money and help the environment by recycling your old mobile phones and other unused devices. Or you can purchase one from classified websites and recycle them for profit. Maybe ask your parents if they have any lying around too.
There are dozens of phone recycling services waiting to offer you cash in exchange for old devices, and it's super straightforward to do.
They all operate similarly, so really, it comes down to comparing the quoted prices and your likelihood of getting that.
Most companies will send you a postage-paid pack for your phone to be sent off. They will then inspect the device to ensure it matches the details and conditions you provided online.
If it does, you should receive the quoted price. However, if the recycling company isn't happy with the phone's condition, they'll likely take some money off your payment.
Depending on the condition, your phone will then either be resold, exported abroad, or broken down into parts for recycling or spare parts.
Here is a quick and straight to the point tutorial on how to start a phone flipping business:
11. Matched betting
Matched betting is a betting technique where you can profit from bookmakers' free bets and incentives. A typical return for a matched bet where the stake is returned is 85%+ of the free bet offer amount and 70%+ where the stake is not returned. Most free bets are 'stake not returned.
Many online gambling websites offer promotions like free wagering to get you to sign up with them rather than their competitors. You cannot withdraw the free bet, but you can keep the winnings from it. If you are clever, you can hedge your bets, and the outcome will take away most of the free bet.
Check below a tutorial on how to make money with matched betting:
12. Dog/Pet Walking and Care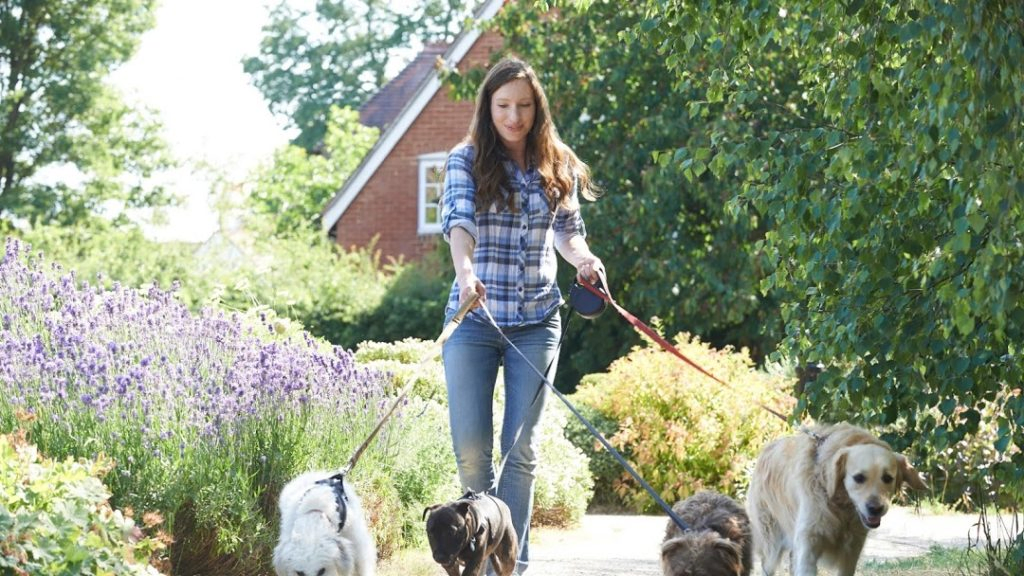 Individuals and families love pets, yet they lack time to give them all the attention required. In other cases, a pet owner may be away on a trip, necessitating a pet sitter to stay with the dog or cat. If you love pets, you will have a field day at home or the home of your client.
As a pet sitter and walker, you feed the dog, collect its poop, and play with it. If it needs walking, you will visit the park or such fun places. It is a dream job for students, which also comes with excellent returns. Most owners will take care of their pets during the pandemic restrictions, but this business will start paying well again when things go back to normal.
Here is a tutorial on how to make money walking dogs:
13. Work as a nanny
You can play the nanny and earn good bucks for it. Just like with pets, people need to take care of their children while they're working. 
The schools' situation is uncertain in many states, so many people will need someone who takes care of their kind while at work or work from home. There's a massive demand for nannies nowadays, as most individuals have 8-hour jobs.
It would help if you looked trustworthy and serious. Parents won't easily let their children in the hands of someone who doesn't look clean, responsible, and reliable.
SitterCity is an excellent website that provides nannies, babysitters, and sanitary savers to families across the USA. As a student, you could join their large community of babysitters and make a lot of money. UrbanSitter also performs background checks before assigning babysitting tasks. You can find many babysitting jobs in your area through this website to make extra income as a college student.
Here is a video tutorial created by Mari Belina on how to get nanny jobs online:
14. Bike Services
People today are becoming more health-conscious and making lifestyle shifts. Many are turning to more economical and healthier transportation options like bicycling.
Data from People for Bikes reveal that US commuting using bikes has increased from 47% to 73% within ten years. Economically, anything that's healthy and promoted by the government is an excellent business to get into. Aside from manually powered bikes, E-bikes are also good options for bikers.
15. Handmade Jewelry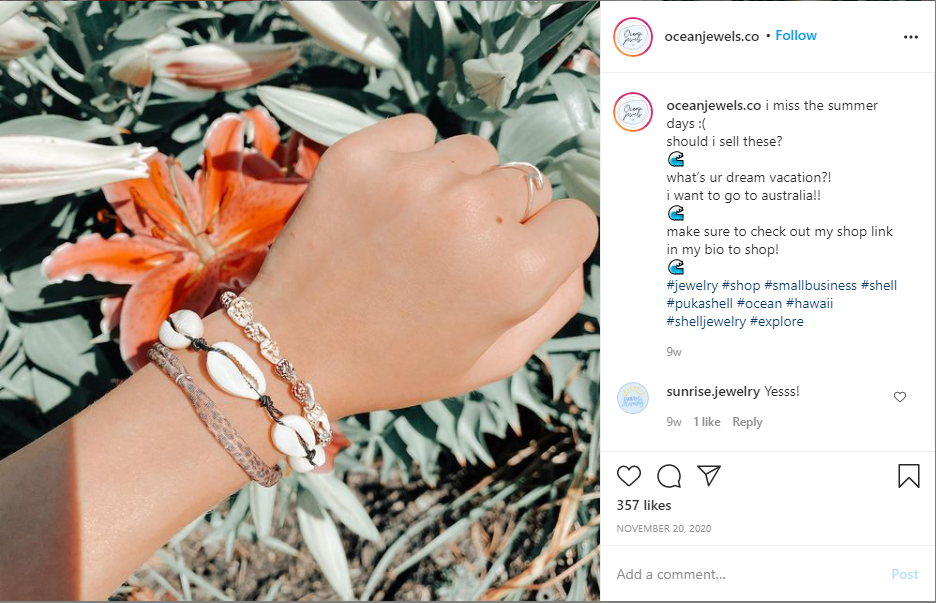 Hand-made jewelry is the new fad. Teenage entrepreneurs, including M3 Girl Designs' Maddie Bradshaw and Bella Weems of Origami Owl, have raked in tons of cash by selling handmade jewelry.
Below is a great tutorial on how to start a handmade jewelry business or side hustle online:
16. Blogging
Blogging is the best way for every student to make an extra income. Furthermore, blogging also helps in self-branding.
Blogging is effortless. All you need to do is read tutorials on blogging or watch a video on blogging made by a famous blogger. You'll require superb writing skills and a nose for research to write blog posts. It's possible to monetize a blog with Google AdSense, sell ad space on your blog site, or accept sponsored posts.
17. Flipping (or start) niche websites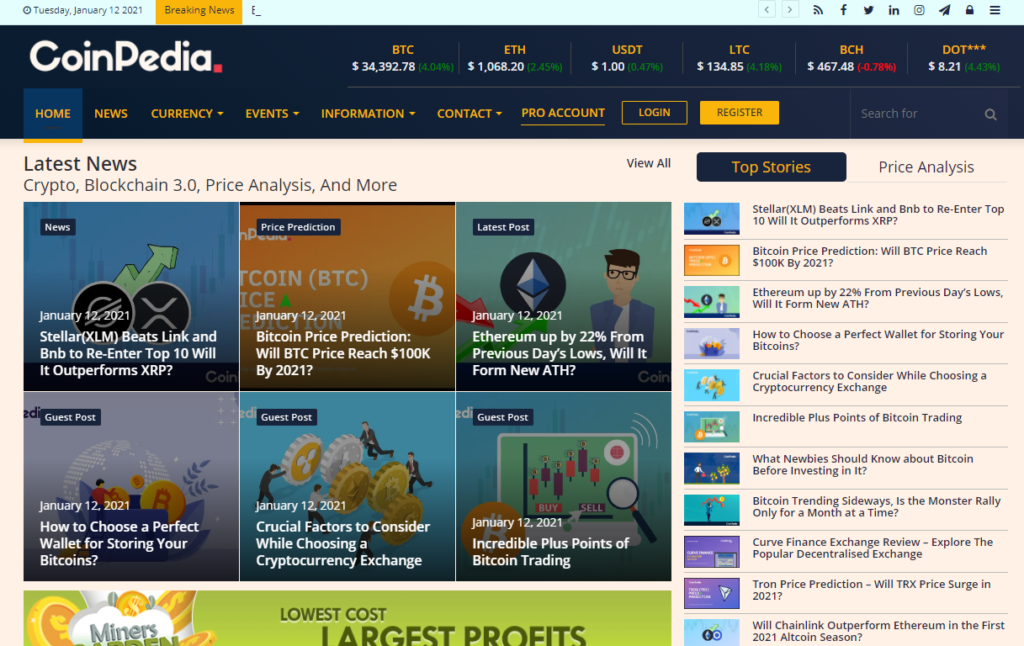 Fortunately, you can still start a website with less than $500 that, with the right amount of research, hard work, and marketing, can grow into a $3000+ monthly money maker. To give you some ideas: plumbers/electricians review directory in your area, healthy food producers directory, small businesses directory, etc.
But you don't have to limit yourself to your local area; you can go national or even international.
Here is a 3 hours video step by step tutorial on how to create a niche website that will generate around $1000 every month:
18. Flipp Domain names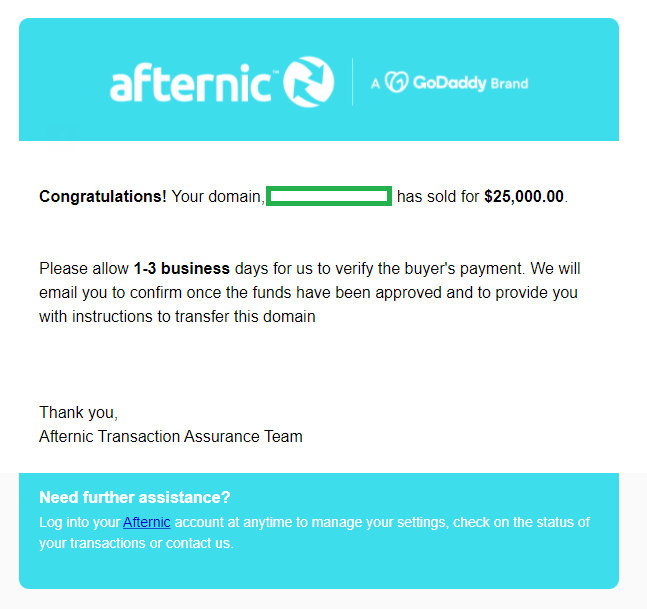 Everyone is trying to find an online presence on the internet. As our Instagram and Twitter handles are unique, every business and personal web address is unique too. Thus, buying and selling domain addresses has become one of the best online side hustles.
Below is a nice and short video tutorial where you can learn how to make $100 per day doing domaining or domain flipping:
19. Writing gigs
Suppose you possess excellent writing skills. You could put them to use and become a freelance content writer. The demand for content is always on the rise. During the peak of the Covid-19 pandemic in 2020, content writers saw a 23 percent increase in demand for their work while other professions were reeling under the economic fallout of the scourge.
Bloggers, content marketers, organizations, and other website owners require superb, interesting, and engaging content for their online platforms. According to Ashwin Honawar of Online Job Academy, you can make a minimum of $20 per hour with entry-level content writing jobs.
A great place to get started is Upwork. This site allows you to start as a new freelance writer and list your price. Start at a lower cost to get good reviews. Once you build your reputation, increase your price and find more clients.
Other services such as TextBroker pay you a certain amount per word. Take a writing test to find out your skill level. Based on your level, you can earn as much as $.05 per word. At 3,000 words, that's $150 per article.
How much money can I make with writing gigs?
Start with one or two content mills websites, and after receiving jobs, you can start earning. It's essential to focus on providing quality writing samples to get a grade that will highly influence your payment value based on these samples. You can earn $500 using one or two of them, but the more, the merrier.
Below is a video guide on seven awesome writing gigs that pay you around $100 per article:
Looking for a job instead? See the salary, duties, requirements, and how to get a content writer job.
20. Webdesign gigs
Programmers and web designers are always in high demand. Not only that, but it's a relatively easy skill to learn given the number of free resources available.
Web designers can earn at a rate of $70/h or more.
The best part about this side hustle is that it doesn't need to be a full-time gig.
Start getting clients by offering your services to friends or building a website for free. You'd be surprised about how willing someone is to recommend your skills after you make their website for free.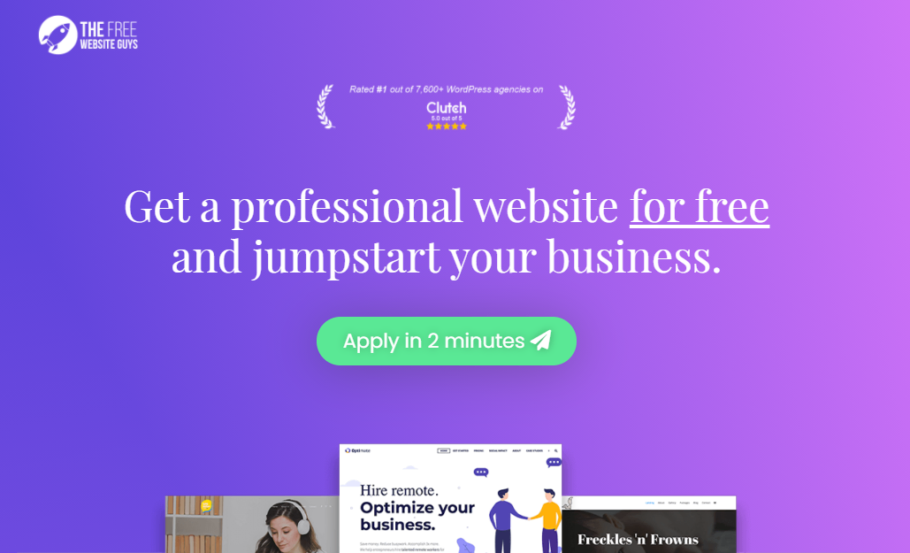 For instance, the team at The Free Website Guys, which we listed in our Top WordPress Development Companies, designs websites for free if you order hosting through their affiliate link. That's a smart way to monetize your skills and attract customers.
Curious about what a web developer is doing? Check our reviews on the Top 12 Best WordPress development companies and study their services. Also, check our Top 12 Best WordPress maintenance companies if you prefer to fix and maintain websites rather than create them.
21. Graphic Designer
Many businesses require someone to design their logos, websites, or visual ads. If you have a degree or certification in this area, you can make a comfortable salary annually (reportedly $45,000 and up). The more skilled you are, the more clients you'll likely get through word of mouth. Here's a guide on how to build a website that can help you get started.
Looking for a job instead? See the salary, duties, requirements, and how to get a graphic designer job.
22. Video editor
Do you like to make videos? Have you played around and edited some Youtube or Instagram videos before? If this is something, you enjoy you could make an excellent income as a Video Editor.
EVERYTHING has gone digital, yet there are still so many people who have no clue how to edit videos, including me.
With all the frenzy of Youtube and Instagram, people pay well the video editors to do edits, create animations, insert annotations, etc.
How Much Can You Earn as a video editor?
You could quickly charge $45-$95 per hour.
How to Get Started as a video editor?
Practice is the best way to get started and take a course to learn the ins and outs. Here's the #1 best-selling Video Editing course on Udemy, and it's affordable!
So if you decided to start as a video editor, then check the video below on how to find video editing gigs:
23. App & Website Testing
There're a few websites that pay you to test apps. These apps are beta versions that their developers or companies upload. They want ordinary folk like you and me to try these apps before they're available for the public.
Your job is to test these apps, detect glitches, if any, and write your user experience through a brief review. For each app that you test and submit a review, you get some money.
Here are two companies to work with that will give you $10 per test, and they take around 15-20 minutes. You can make up to $60 with User Testing.
Below there is a complete step-by-step beginners video tutorial on how to make money online with UserTesting:
24. SEO Expert

Businesses of all sizes need search engine optimization (SEO) to stake out a place near the top of Google and other search engines to get traffic, leads, and ultimately sales. That's why they get an SEO specialist or an SEO team in-house. Or they ask a digital marketing agency for their services.
The most exciting industries in filling SEO positions are Advertising & Marketing, Staffing & Outsourcing, Internet, IT, Publishing, and Enterprise Software. 
The COVID-19 pandemic didn't slow down the number of SEO job postings. Postings for SEO positions seemed to increase during the height of the crisis slightly. Find out more about SEO jobs here.
You can learn the basics of search optimization relatively quickly, and you can do it on your own.  SEO specialists review and analyze websites, identifying technical, content, and design issues that could be dragging them down and providing improvement solutions so the website will perform better in search engines.
Looking for a job instead? See the salary, duties, requirements, and how to get an SEO specialist job.
Do you love Facebook, Twitter, Instagram, Tiktok, and other social media? If your answer is a firm yes, then the work of a social media assistant is ideal for you to make extra money as a student.
This is a skill that's in high demand nowadays. As you might know, everyone from small businesses to large corporations has a presence on Facebook and other social media platforms. Therefore, they require someone to work part-time and upload content on their pages. That's why they need people like you to perform such tasks.
The changing role of social media for businesses and professionals has opened new avenues for freelancers and people who want to start a business. Since companies must focus on their core areas, they outsource social media management to remote professionals. Your role will be to update details on the page, answer queries by customers or followers, and engage the fans on the page.
Here is a speedy video guide on how to become a social media manager and start a social media side hustle that will pay you several thousand every month:
Looking for a job instead? See the salary, duties, requirements, and how to get a Social Media manager job.
26. Computer repairing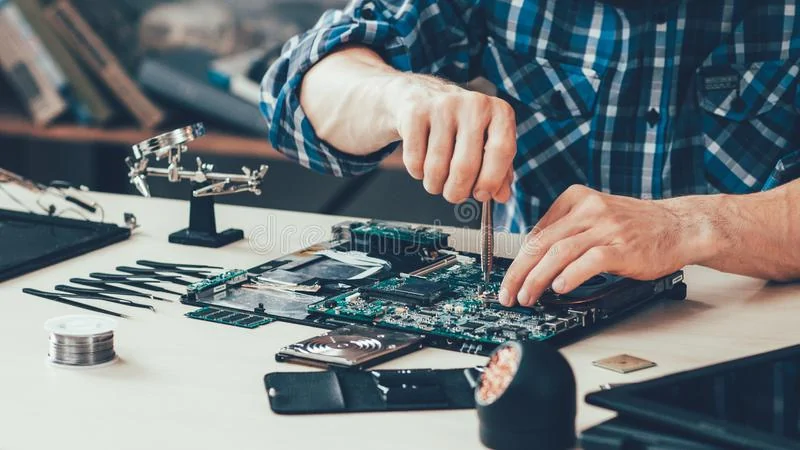 There are more than 1 billion computers in use right now—no wonder the market for credible computer repair services is vast.  I own a digital marketing agency, yet many of my friends and neighbors ask me at least once every week if I have time or I know someone to fix their computers.
Most of the time is about an easy fix: clean Windows, reinstall it, run antivirus software, etc. From learning to fix networking issues to replacing the crashed hard drive, opportunities are immense in this field. Given the high repair costs at authorized service stations, you have an excellent opportunity to earn money by offering cost-effective repair services.
Here is a video with several good pieces of advice on how to start your own computer or mobile phone repair shop:
27. Be a virtual assistant
Today's virtual assistants do things like organizing social media posts, producing podcasts, and building and maintaining websites.
One of the most attractive things about becoming a VA and working from home is the flexibility, whether you need to look after elderly parents or small children or become a digital nomad.
How much will I earn as a virtual assistant?
It depends if you want to work full-time or part-time. Many individuals are drawn to becoming a VA because of the flexibility of working from home regarding childcare.
A typical VA juggles six clients at any one time. According to the latest Society of Virtual Assistants survey, the average daily rate is $27 per hour. And the average salary for a full-time VA is $49,302.
Here is a straight to the point video guide on how to become a virtual assistant even if you believe you don't have any experience:
28. Personal assistant
If you live in an affluent area, you would be amazed at what some people are willing to pay not to have to do tedious chores themselves. From grocery shopping to dry cleaning runs to booking travel and doctor's appointments, you can become a personal assistant to those who need your services.
Especially during the lockdowns, older adults need help with groceries, appointments, basic needs as they are advised not to leave their house and be exposed to the virus. After the lockdown is over, you can focus on helping busy people.
Here is a good video tutorial on what are the most common interview questions and answers when you apply to a personal assistant job.
29. Sales Agent
The salesman didn't die; he's just working from home. Companies across various industries are looking for star salespeople with multiple experience levels (and a license to sell, if necessary) to push their products and services from a remote location from financial to tech to health care. Some higher-level positions may even manage a sales team. Many of the opportunities may require some travel once COVID-19 restrictions are lifted.
Want to become a great salesperson? Then check the video below created by Grant Cardone:
30. Customer Service Representative
Do you possess excellent communication skills? Do you also have a landline and reliable internet? Then you can earn between $8 and $15 per hour as a customer service representative.
Make your home a one-person call center. You can assist customers by phone for various businesses in a wide range of industries, from retail to health care to technology and everything in between. You may even be able to give your voice a rest and provide your services online, helping clients via email or online chat.
Interested in a remote customer service representative job? Check the video tutorial below:
31. Research Assistant
Do you enjoy digging deeper into a subject? Can you connect events, features and conclude? Can you follow complicated academic instructions or turn the internet upside down to get a single piece of information? You are the kind of person scholars and research institutions are looking for online.
Researches come in two versions. You may be requested to mine raw information or end up analyzing it and drawing conclusions. Either way, your role is to search for a relevant, fresh, and captivating story about a subject. The information will inform the delivery of a report or research paper.
Below are the best-paid companies to sign up for:
32. Local tour guide
Becoming a tour guide is a fun way to learn more about your hometown and a great side hustle. Granted, if you live in the middle of nowhere, this may not be a great option, but if you're lucky enough to live in a major city with a great tourist draw, then tour guides stand to make a lot of money.
In the video below, you can learn how to become a great tour guide and make nice money along the line.
33. Drone Trainer
A few years ago, who would have thought of a business like a drone trainer? Yet, today, people want to learn how to use drones. Be the person to teach them. For example, real estate agents use drones to get MLS listing photographs. Offer lessons from your home — make sure you can fly the drone freely. Also, make sure to meet FAA and local requirements.
Below there is a video that shows you the top 15 drone training exercises for drone pilots:
34. Medical Test Volunteer
Another way to make some extra money is to become a medical test volunteer. Once again, many different studies are taking place that needs healthy volunteers to try out different things. Some may require you to be monitored while you sleep, while others might test different drugs on you. Regardless, it's a way to earn a lot of extra money but you may put your medical conditions at risk.
Here is a video that explains how medical trials work and what are the PROs and CONs:
35. Win a Scholarship
Scholarships are a great way to get extra income while you're in college. Most people don't realize that most scholarship competitions get very few entries simply because people assume they won't win. Check out this guide to finding and entering scholarship competitions.
Also, make sure you enter our very own Side Hustlin Student scholarship (since you're probably a side hustler, given you're reading this article).
Bellow is video create by Kate Li on how she earned over $500K in college scholarships:
36. Modeling
Modeling is another potential way to earn extra money in college. There are many ways to get into modeling, but typically you sign up with an agency, and they will pay you several hundred dollars per day for a shoot. A new way to break into the business is to use sites like Instagram to showcase your work and allow others to see your portfolio.
Want to become a model? Here is a nice video guide from Lauren Stevenson:
37. Become a TV extra
Always wanted to star in movies? You don't have to be George Clooney to get your face on TV. You simply need to sign up to be an extra. Extras are the people you see in the background of movies sipping on their coffee or walking their dog in the park.
Becoming a TV extra is pretty fun and easy side hustle, and you can make some pretty good money from it too. The amount you earn will depend on what shows you work on or which agency you sign up with, but it can be a great way to make a few hundred dollars here and there if you have some free time.
Brittani Cunningham imparts her casting knowledge and supplies you all with tips and tricks on how to get started in the field of acting via non-union background work.  She breakdown how to get started as a background actor without a manager, or agent or any acting experience.
38. Amazon Flex
As the name suggests, Amazon Flex is an excellent program from the single-largest online retailer in the world, Amazon. It allows you to deliver packages to customers of Amazon.
All you need to do is download the Amazon Flex app and register. Once your registration is successful, you can view delivery slots at your location. Each delivery slot is of four hours, and you make $25 per hour.
To qualify, you need to hold a valid driving license. Amazon can also conduct background checks before onboarding you on their Amazon Flex program. Other than $25 per hour, you could also get tips from happy customers.
Is driving for Amazon Flex worth it? After driving on the platform for three years Mike did a video review of the most current version of the Flex app for drivers and discuss the newest platform updates.
39. Data Entry
Data entry jobs can be fun and easy. Usually, the employer will provide you with raw data such as paper forms or videos. Your task is to take the necessary information and fill it out on the templates provided by your employer.
Generally, these jobs involve a daily target, which you would have to meet. This requires a superb typing speed on the computer and an eye for detail to ensure that all data is filled correctly, leaving no scope for errors.
40. Become an online proofreader
There're as many as a dozen companies that hire online proofreaders. You, too, could join one among these. Some of them also employ freshers that's interested in making a career in this lucrative field.
You'll have to proofread the documents or manuscripts of books before they go for final printing. This involves detecting all spelling, punctuation, and grammatical errors in the document or manuscript. You'll require good grammar skills for this job.
41. Translator
Can you read, write, and speak multiple languages? Then you are a talent in high demand. Businesses expanding to foreign regions often require translators.
You will be working on documents, transcription files, and research, among other language-related aspects. You may also be invited for a live translation session during a meeting. Advertise your skills and services online through social media or freelancing websites.
42. Medical Transcriptions
Thousands of students across America work as medical transcriptionists to earn an extra income. Actually, doing medical transcriptions doesn't require many skills. Usually, the employer, a medical transcription service provider, will give you audio files of talks between doctors and their patients.
You have to collect the relevant information and put it in digital format for the clinic and hospital to save it easily. Your computer would be more than enough for the job, but you might require a foot pedal to listen to raw audios and pause them where necessary.
43. Online Journalist
Usually, news media companies like MediaDigi, look for freelance journalists to provide them with breaking news. As a student, you can work as an online journalist. The only skills you would require here are a nose for news and superb writing styles. This is a very prestigious job for college students to earn extra money during their free time. You can also develop journalism as your career after you graduate.
44. Cooking and Baking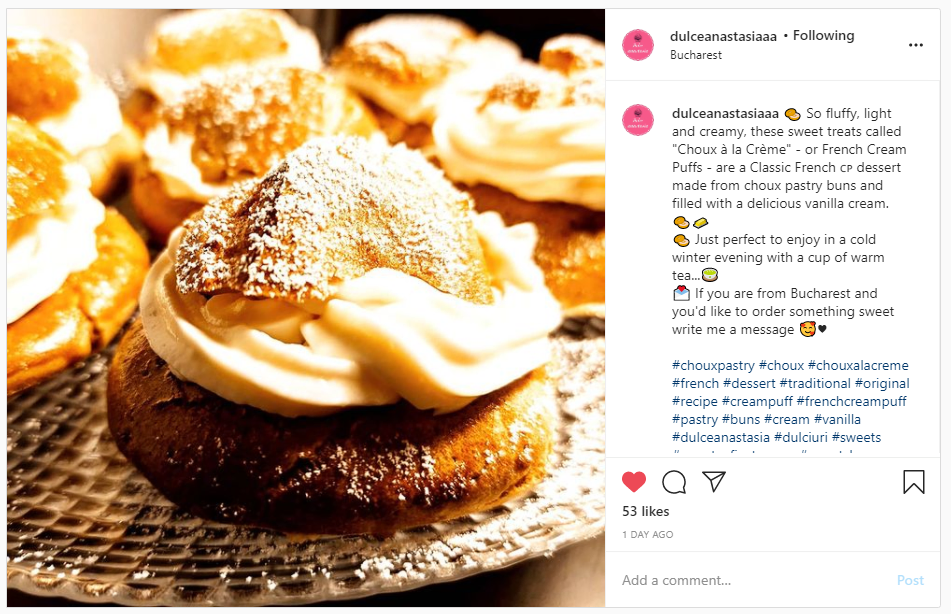 If you have mad skills in the kitchen, why not share your wonderful and delicious creations with others and get paid for that?
Start your own cooking business! Of course, we recommend you start small and then build up your business. You can cater to a small party, and if your food is appreciated, you can bet that you'll get at least one catering offer from it.
45. Get Cashback on your purchases
Quidco and Topcash back can save you hundreds of pounds by earning money back from purchases. Although these sites are great, imagine pooling cashback from your family members too, and it all goes towards your uni costs:  introducing Funds4uni.  You and your family can shop with over 3,500 retailers through the site and reap the rewards once your purchase has cleared.
46. Postmates
Maybe you're aware that Postmates is a meal delivery service that operates across most of the USA. You could register with Postmates and deliver food packages to hungry customers.
You'll have to complete an online registration form and download the Postmates app to become a delivery agent for this company. They pay $15 per hour or even more, depending upon the customer's location and other factors.
47. Sell Stock Photos
Selling stock photos online can fetch you a superb extra income. You don't need a superb camera to take pictures. All you require is a good camera on your smartphone. Usually, pictures of nature, monuments, places, and celebrities sell on stock photo websites.
You can join any good stock photo website such as 123RF or Shutterstock, among others, and start selling stock photos. These websites generally charge you nothing to join. However, they will retain a part of the money or royalties that you'll get from sales of photos.
Below is a video tutorial on how to sell photos online and make money:
48. Sell Your Hair
Female students can make a lot of money by selling their hair online. Several online companies are willing to buy your hair if it meets its quality standards. The hair you sell is used to make wigs and other products for bald or have light hair. Search on Google for websites that buy your hair.
49. Rent a Friend
There's a new trend across the world and in the US too. Lonely people or travelers want to rent your friendship. And they're willing to pay you a lot of money for just giving them company at dining, watching movies, sightseeing or shopping. Rentafriend.com is one such website where you could register to sell your friendship.
50. Cyber Sugar Baby
Another way both female and male students can make money is by working as sugar babies. This means someone will hire you to give them company. This is a different service than renting a friend.
There're quite a lot of female college students that work part-time as sugar babies. Their clients, called Sugar Daddies or Sugar Mommas, will take them shopping and shower them with affection. It doesn't involve any intimate relationships.
If this is something you would like to explore, then here is a video that explains the process and gives you some tips:
51. Make Money on OnlyFans
Believe it or not, OnlyFans has become a platform where you can earn a pretty solid amount of money online. There is a diverse set of options from which you can choose to create your account, from cooking or fashion tips, to fitness plans, alternative health and meditations, DIY tutorials, makeup tutorials, and many more.
And the best part is that you don't have to post adult content to attract your audience, besides the general opinion of the OnlyFans audience. Even though the top OnlyFans models earn a lot doing adult content, however, you can choose your own type of content and take it to another level by providing useful advice and even selling your information products.
Consider having an OnlyFans profile as a side hustle to boost your income by doing what you enjoy!
Side Hustle FAQs
Top 5 Benefits of Working as a Student
There are several benefits of working online or offline while a student, other than merely making money. Here're some benefits you can enjoy if you decide to earn an extra income as a student.
I. Paying Off Student Debt
Paying off student debt is the best thing you can do with the extra money you earn.
On average, an American student owes $30,000 to lenders, according to various sources. Student debt can set back your life by at least seven years because you would have to spend a from your earnings and delay important milestones in life such as buying a house or even marriage.
II. Identify a Career
It's possible to choose the right career path when you work as a student. You would be working alongside professionals in any specific field. And if you like that field, you could consider a career there.
Generally, all students are confused about the career they wish to follow when they graduate from college or even leave high school. Therefore, working can help you know which career suits your interest.
III. Extra Money to Spend
You also get extra money to spend when you work as a student. As I mentioned earlier, it's not always easy for parents to meet our demands because their income could be limited.
They're already paying for your studies, and hence, it would be unfair to pester them for more money, especially when they can't afford it. And even in cases where your parents can afford to give you money, it's still worthwhile to earn some on your own for those extra needs.
IV. Keeps You Away from Vices
Generally, students that get into addictions can be major physical and mental health problems later in life. That's because you'll be spending a lot of time on your work and have little time to waste on frivolous pursuits such as addictions.
Most people become addicts when they're studying. That's because the newfound freedom of living away from parents often gets misused. By working, you can prevent falling victim to addictions.
V. More Respect in Society
You would be seen as a responsible person when you work as a student compared to those who don't. That's because every work comes with its fair share of responsibilities. And you would have to bear these responsibilities at your workplace too. This means there would be an overall and positive change in your character and behavior. This translates as more respect in the society where you live.
Now that you're aware of the benefits of working as a student, here's my ultimate guide to extra income for you. Continue reading.
Conclusion on Best Side Hustles for Students
You can use only one or more of these 50 best side hustles to make extra money as a student. All the ways that I describe above are legit.
However, check the working age in your state to take up any of these part-time works. They pay well and can help you in a lot of ways as I describe above.
At the same time, it's also important to ensure that none of these jobs or tasks give you physical or mental, or emotional stress.
Because your main focus should be on studies at college instead of making money. Therefore, I would advise you to read the pros and cons of some of these tasks before accepting. That could save you a lot of hassles and make working as a student, more enjoyable.