Hello guys and gals. In today's' interview session we have Suzi Whitform from StartAMomBlog.com. Suzi owns an awesome designed blog with over 50,000 subscribers where she helps moms but not only to achieve the internet success. In her first year she made over $53,000 with her blog and she continues to make a decent profit entirely from her blog.
Check the interview below if you want to find out more.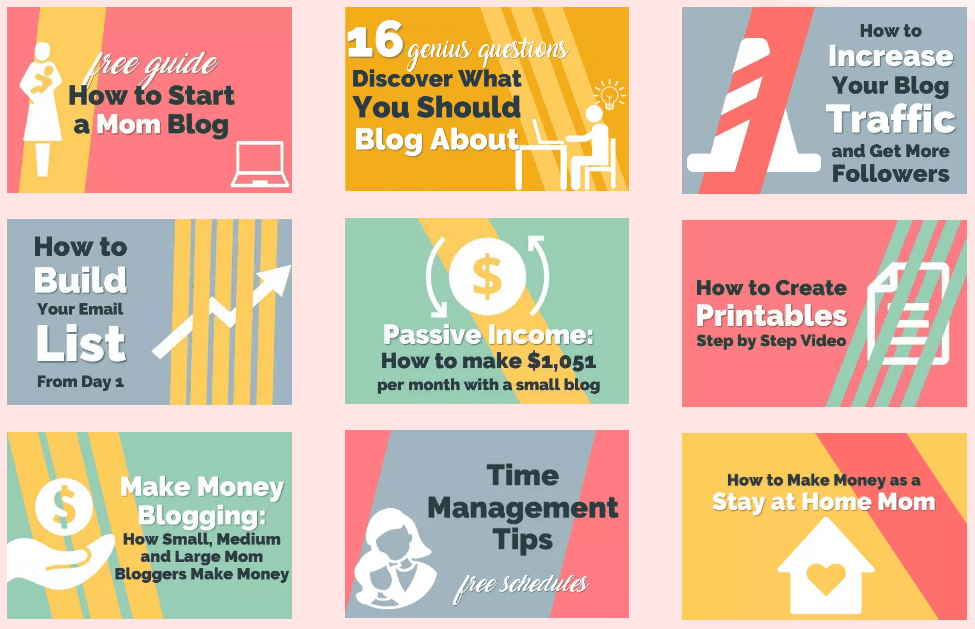 1. Do you mind telling our readers a little bit about you and what you do?
I'm Suzi, a former Industrial Engineer who left the corporate world to raise my little tribe of children.
2. What/Who motivated you to become a full time blogger?
I wanted to retire my husband from his 12 hour a day job.
3. How do you monetize your blog/online business?
Affiliates, services and products.
4. How many hours do you work daily? What are the daily tasks for your business?
On average I work about 4 hours per day on my blog. I answer important emails, create blog posts and do Facebook Lives.
5. If you had to start all over again, today what would you do different?
I would outsource quicker and get more people to help me.
6. What's your advice for bloggers who are just starting out?
Blog about everything you love and niche down after a few months. The first few months of blogging should be spend on learning the basics.
7. What blogging tools you can't live without and would recommend to us?
UseLoom.com – it's great for quick videos.
Snagit – it's great for quick screen shares.
OBS – to help me do my Facebook Lives.
8. You have an awesome blog. Who helps you with design and everything running the show?
I run my entire blog and created it from scratch.
9. People just don't give up their emails as easily as they used to in the past. So, what would you recommend to someone who wants to build a newsletter?
Give them something they want to print out and put on their refrigerator. It needs to be that good that they want to refer back to it again and again.
10. What are your favourite books that made an impact on your life?
11. What would you say you like most about living the Internet lifestyle? What do you least like about it?
I love the flexibility. I can nap in the middle of the day and work on things I love. There is a bit of uncertainty with the internet lifestyle, but if you build up a loyal following, it's not as scary.
12. Do you have any plans (personal or business) that you can share with us?
My husband just retired from his corporate job. So we're both working as entrepreneurs online full time. It's amazing.
Now that I have more capacity, I may potentially offer group coaching in the future – my students keep asking me for it.
Thank you Suzi for answering my questions and tell our readers a little bit about you.